Welcome to my All in One Profits review! In today's article, I will share with you my insights about the program and help you determine if they're the best fit.
Working in the comfort of your home has been a trend for many years now because it gives you the freedom to work at your own pace.
Yes, it provides the promising notion of earning enough money to support your lifestyle without having to leave your house, but not everybody isn't entirely committed to putting in the work and challenges that come along with it.
Thus, many aspiring digital marketers turn to pre-made content to help them achieve their financial goals. However, they're not the best solutions either due to their low potential for lead generation and sales conversion. I will talk about the concept in detail in the following sections.
Anyway, All in One Profits is probably among the DFY systems that you've come across either through email marketing or as a result of your Google searches.
And if you want to know if they're a legitimate source of income, then the article I've prepared is especially just for you!
But before I begin, allow me to share with you firstly that I'm NOT an affiliate of All in One Profits, and I will NOT earn any commissions if you decide to purchase the system.
So without further ado, let's get right into it…
Who is the Owner and Creator of All in One Profits?
Unfortunately, and like any DFY systems I have covered in the past, there's very little information about the founder of All in One Profits despite being in existence for almost ten years now.
All in One Profits is said to have been founded by Johan Van Geffen and Isabela Capsuna.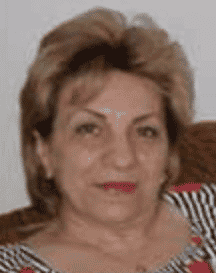 Again, it's difficult to verify their identity and credibility if there aren't enough details about the people you are supposedly going to work with.
All I was able to come up with is that Isabela Capsuna was involved in small-time scams where she defended herself and the product in a debate.
That's it!
Would you entrust your hard-earned money to someone who is even unwilling to disclose their background and credibility in the market?
If I were you, I would shy away from even engaging in them and look for more legitimate income opportunities.
But let's continue my All in One Profits review if you're still curious about how the program works…
What is the All in One Profits DFY System?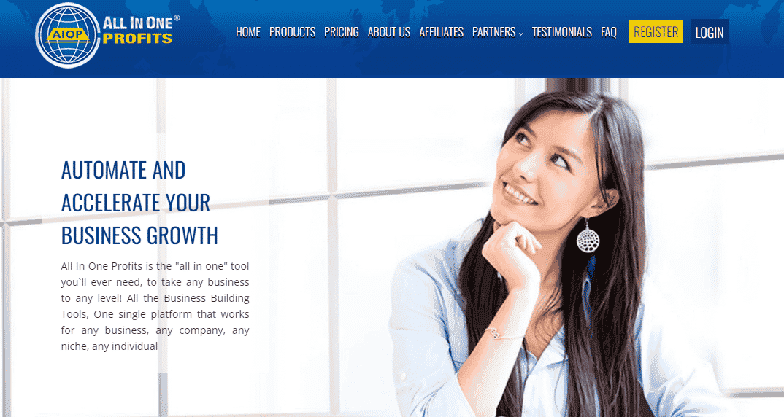 The founders of the All in One Profits advertised their program as a DFY (Done-for-you) system that provides you the following upon purchase—
Web hosting with premade content
Lead tracker
Email autoresponders
Squeeze and Splash Page Builder
Text and Banner Builder for Advertising
E-Library
Rotator
At first sight, I initially thought that the All in One Profits is your typical done-for-you system. However, the intentions of the developers are much deeper than that.
As you go along with the program, you'll soon find out that it has a compensation plan which is the primary hallmark of MLMs.
I don't recommend both MLMs and DFYs due to their low-income potential and exaggerated claims.
Developers of DFYs, in particular, claim that you can earn six figures in just a few days or months, while others even go as far as saying that you can gain a few thousand bucks in just a few hours!
All in One Profits is no different from the many marketers in the DFY industry. They mention huge and outrageous claims with no proof to back them up. All they show are bogus income disclosure statements and fake testimonials.
The truth about DFYs is that they are generic. What it means is that you're basically getting the same premade materials as the other members.
And you have to remember that prominent search engine sites like Google and Yahoo have a strict policy on duplicating content. Their system filters them out as spam or risky.
Thus, lead generation and sales conversion with DFYs is almost impossible if you ask me.
Creating a trustworthy and SEO-optimized site requires work and time, and if you're willing to go through the work and challenges involved and reach your financial goals, then you have to check out my best work-from-home recommendation!
The All in One Profits Business Opportunity
Although All in One Profits markets the program as a DFY system, promoting their software and premade content is not really their main priority.
They are more focused on the business' MLM operation. You have to remember that the bread and butter or lifeblood of MLMs is recruitment.
Multi-level marketing, popularly known as network marketing, has been around for many years now. There are many people who significantly profited from the scheme.
However, the top-level members are the only ones who will benefit the most because the people in the lower lines are under the most pressure to perform.
In fact, approximately 1% of people who join network marketing achieve financial success, according to a study conducted by the FTC or the Federal Trade Commission. Also, this research was elaborately discussed in Jon Taylor's book, Multi-Level Marketing Unmasked.
In addition, it was also found that 50% of new recruits quit the scheme in their first year with the company.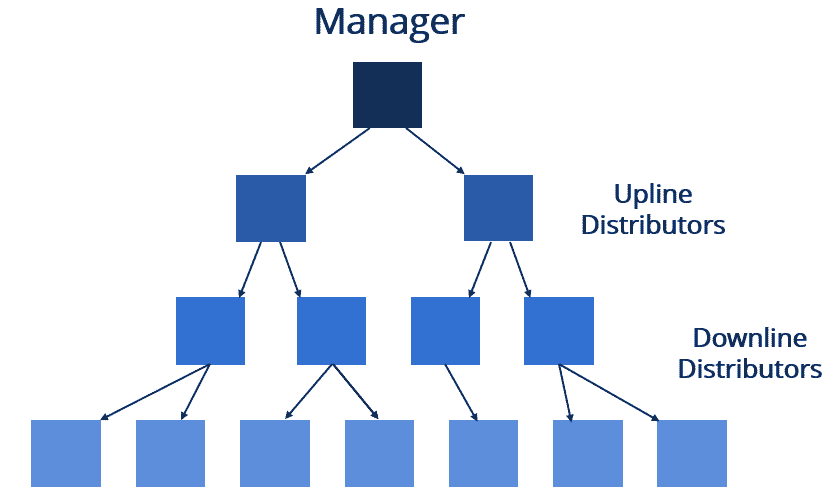 I also reviewed several multi-level marketing business opportunities in the past. And you can check them out if you are keen on reading about them—Savings Highway Global and Power Lead System.
What's Included in the Program?
The following is the summary of what you'll get when you avail the program—
Web Hosting
First and foremost, you will get a premade website that comes with 500GB of space and 5GB of bandwidth. They also provide access to Fantastico and cPanel.
Email Autoresponder
The program also includes an email autoresponder which would be useful for email marketing.
Page Builder
What makes All in One Profits unique from other DFY systems is that they allow you to customize your page as well to make it less generic.
Traffic Tracker
The package also includes software that gives you the ability to track your progress and whether your site is generating sufficient leads.
Text and Banner Advertisements
As the name suggests, it is part of the program that includes text and a banner to help you promote the business opportunity.
Rotator
It also gives you a program that allows you to use multiple URLs.
E-Library
The program provides you access to their PLR (Private Label Rights) library, where you can use unlicensed materials and promote them as your own.
Downline Builder
Lastly, All in One Profits gives you the opportunity to promote multiple products.
How to Join the All in One Profits Program?
If you're interested in joining the All in One Profits program, you have to prepare the budget for the membership package, which costs the following—
The Basic Membership Package Plan will cost you $11.50 per month
The Professional Service Package Plan will cost you $21.76 per month
The VIP Service Package Plan will cost you a hefty amount of $59 per month
Your recruitment commission will base on the membership package your downline has availed. However, I am not sure if they have an upsell after the initial purchase.
Unfortunately, the program does not offer any refund policy if you are not happy with how the program is progressing.
If you are looking for a more cost-effective program that can truly help you achieve your financial goals, then you better refer to my best work-from-home recommendation!
Is All in One Profits a Scam?
As of now, I did not find any reason to believe that All in One Profits is a scam. It is a legitimate MLM company that offers a DFY system.
However, let me remind you that your chances of succeeding in MLMs are extremely low, as provided by the study conducted by FTC.
What I LIKE about the All in One Profits DFY System
The only positive thing I can come up with is that the basic membership and professional membership package of All in One Profits are relatively cheap when you compare them to many MLMs around.
What I DON'T LIKE about the All in One Profits DFY System
Now, below are the things I don't like about the DFY system offered by All in One Profits—
Insufficient Information about the Owners
The very first thing that bothers me about the MLM company is the insufficient background of the founders, Johan Van Geffen and Isabela Capsuna.
Outdated Program
One sign that the programs that they are selling are outdated is the landing page. It hasn't changed since 2012, and the webpage looks more like a school project than a legitimate MLM operation.
Again, I find it hard to trust any programs telling me that they can help me build a profitable online business if they can't properly establish a website that's professional.
It's an MLM company
As I mentioned, the company is more focused on promoting their business opportunity than their products which explains the outdated programs.
Not Support
The program does not have coaching services and lacks support.
No Refund Policy
There's no way for you to get your money back if you are not happy with the program.
Final Thoughts on My All in One Profits Review and A Better Alternative
I hope my All in One Profits review has provided you with the info you need to help you decide why it's not a program to engage with.
Although the MLM company offers a DFY system, the combination still has low-income potential. First and foremost, generating income from the system is almost impossible due to the strong restriction of search engine sites on spam content.
Also, MLMs are concentrated on promoting their business opportunity and recruiting people than marketing the programs. This is evidenced by the super outdated programs and low-quality landing pages.
If what you're after is a source of income online that can help you create a site that's generating leads and converting sales, then you have to check out my best work-from-home recommendation!
I believe that's just about it in today's discussion!
And to show you my appreciation for reading my All in One Profits review, I'm also giving away my book to help you kickstart your online business endeavor—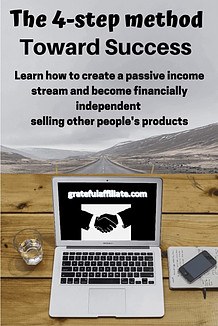 Thank you for the time and effort in reading today's article!
I hope to see you on the following topics!
Peace!