Is Ecom Babe a scam? Or is it a legitimate training program you can trust to? In this article, I'll help you determine whether the course is right for you or not!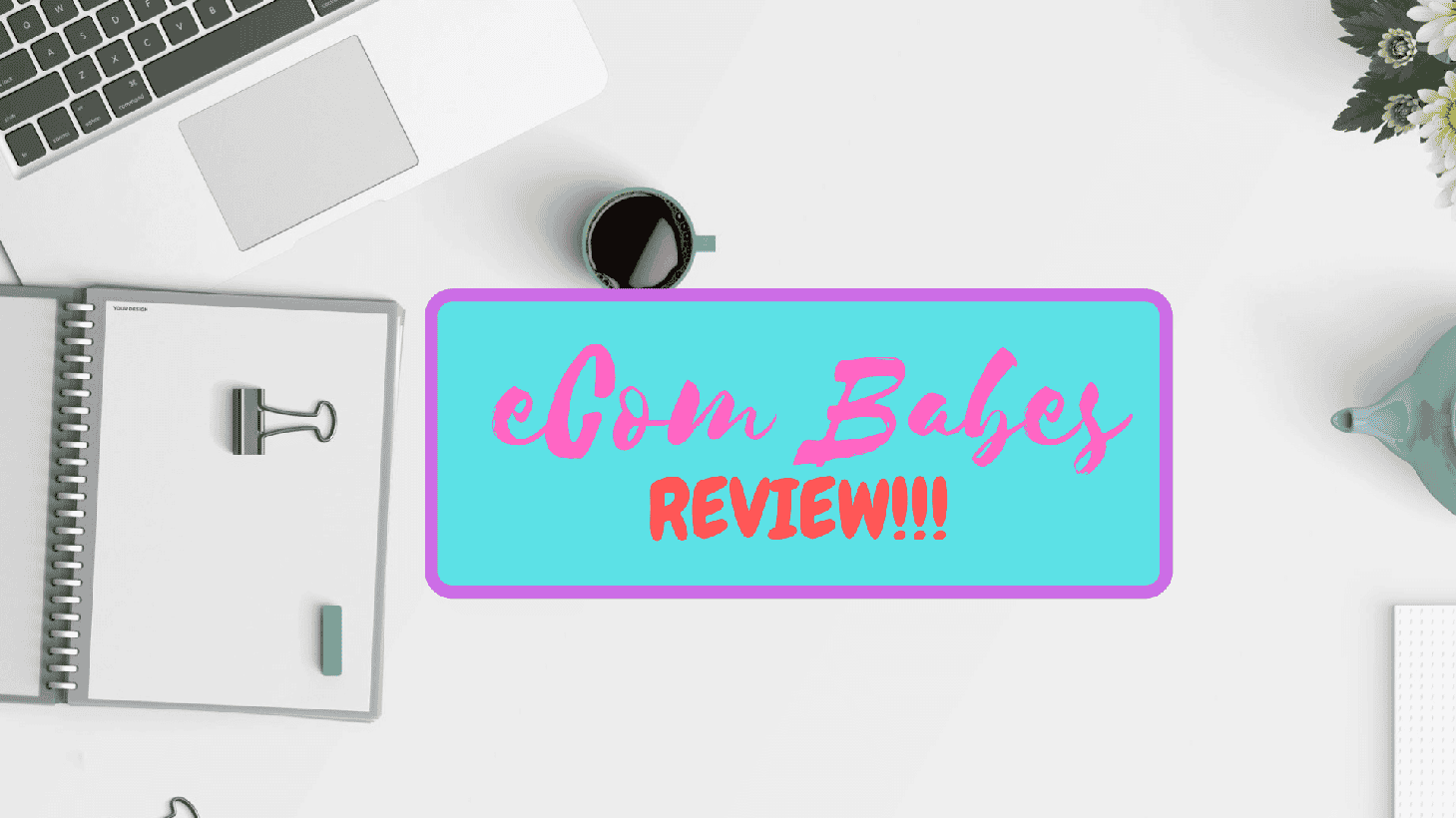 Is Ecom Babe a Scam? Or is it a legitimate income opportunity in the comfort of your home?
Working online has been among the popular trends in the past few years or so. And this is because it provides you the freedom to work anytime and anywhere you please while earning sufficient income that supports your lifestyle.
The rise of eComm also paved the way for many marketers to take advantage of the event by promoting training courses that promise to give them the skills they need to succeed in the industry.
However, while there are legit programs around, there are outright scams that you must be aware of.
Is Ecom Babe one of the scams you have to refrain from engaging in, or can they really deliver what they guarantee in their marketing pitch?
In this article, I will provide you with my analysis of the training program and help you decide if they're the right fit for you or not.
But before I officially start, allow me to have this opportunity this disclose to you that I am NOT an affiliate of the program, and I will NOT earn any commissions if you decide to purchase the training course after reading this content.
In this article, I will provide you with my analysis of the program and help you decide if it is the right fit for you.
So without further delays, let's begin…
Who is the Creator of Ecom Babes?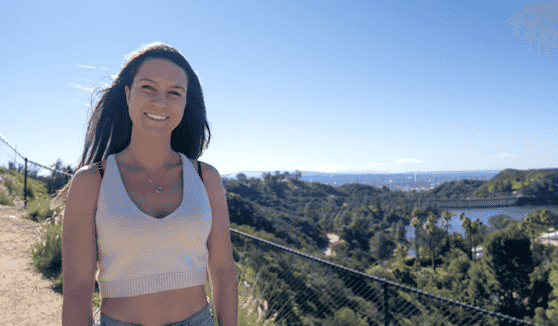 Ecom Babes is the brainchild of Cortney Fletcher. She is a digital entrepreneur and social media influencer. And despite her online presence, there's little information about her background, and difficult to verify her claims.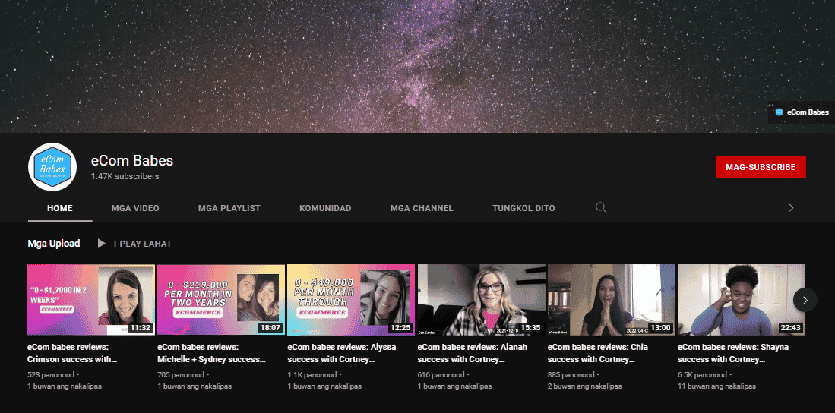 However, Cortney's personal story is the typical rags-to-riches you'd hear from internet gurus before. She's a college dropout and had hit rock bottom. Such circumstance propelled Cortney to improve her conditions, and the medium she found that could help her reach the goals she set is through eCommerce.
However, it took her about four years before she took action and pursued online entrepreneurship. The digital business she established had progressively grown in just a few months.
Her success in eCommerce motivated her to establish her own training course that aims to help female entrepreneurs gain traction and some level of success in the industry.
Again the problem I have with the business is the insufficient information available about her. Also, there's no income disclosure statement to prove that their members have gained any success. All they have are video testimonials which can be easily fabricated as far as I am concerned.
With so little information, is Ecom Babe a scam? Or is it legitimate? Let's continue and find out how the program works…
What is the Ecom Babe Training Program?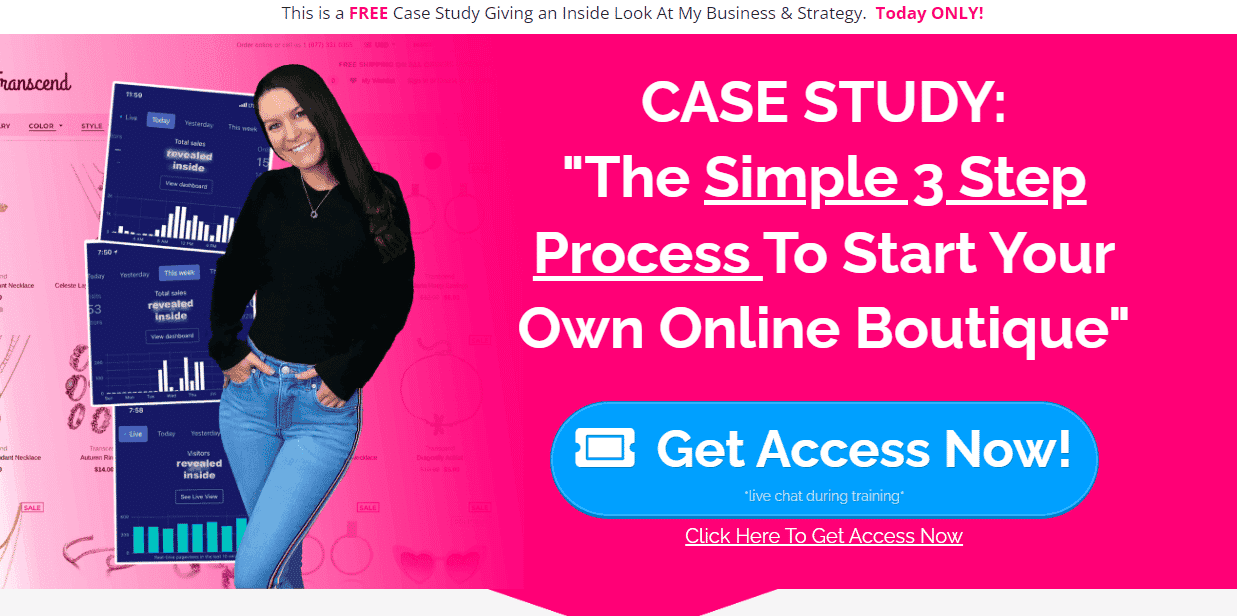 Ecom Babes is a six-week training program on eCommerce. Again, the primary target market of the program is female entrepreneurs who are just beginning or struggling to gain traction in the industry.
Also, the training primarily focuses on dropshipping—it is a retail fulfillment where the retailer doesn't go directly to the manufacturer instead of going through the traditional distribution.
The business model can be very profitable but extremely challenging simultaneously. And the first difficulty that the entrepreneur will face is lead generation and attracting traffic to the landing page of the online business.
You have to remember that it would be highly difficult to convert sales, especially if the site is not generating sufficient leads.
In addition, what makes dropshipping a little challenging compared to affiliate marketing and other forms of eCommerce is the way the business is conducted.
First and foremost, establishing a partnership with reliable suppliers that provides quality brands could be a huge challenge. Also, you have to consider the following factors before fully committing to the dropshipping endeavor—
Highly competitive industry
Creating an optimized dropshipping site
Tight profit margins
Customer service
Quality of the products
Finding the right target market and niche
Scaling your business
I also reviewed several dropshipping and other eCommerce training courses in the past. You can check them out if you are inclined to do so—Savage University, Drop Servicing University, Ecom Everything, and the Seven Figure Seller Summit, just to name a few of them.
Or you can refer to the complete list of reviews and read about the other articles I have published.
However, if you're looking for a better source of income online, then you have to check out my best work-from-home recommendation!
What's Inside the Program?
Now, below are some of the topics relayed in the program—
First Week: Mindset
The training program starts with the typical mindset crap we are all accustomed to. It includes topics that relate to the proper mindset before you continue with the program.
Second Week: New Age of eCommerce
The second part of the training provides you with the essentials of eCommerce and the things you need to know about starting a digital business.
Third Week: The Seven Figure Store Anatomy
The module includes topics on the basics of the domain, paid ads, marketing your store, and other lessons related to creating an eComm store.
Fourth Week: Setting Up Social Media
In this section, you'll learn how to set up your business' social media profile and how you can utilize them to scale up your store.
Fifth Week: Connective eCommerce
In the following week, Cortney will provide you with her insights on dropshipping and affiliate marketing.
Sixth Week: Scaling to Six and Seven-Figure Ads
The last part of the training involves using Facebook ads to scale your online business.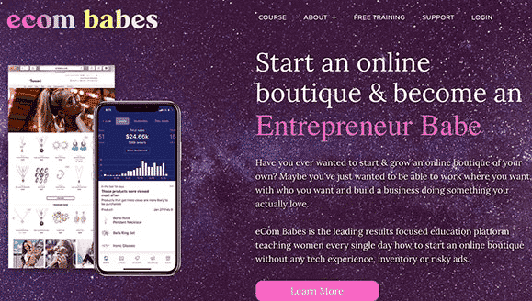 How Much is the Program?
If you're interested in buying the program, you have to prepare a hefty budget of $5,000!
As you see, the program is not budget-friendly and does not suit especially those under a tight budget.
I am not sure, though, if they have a refund policy. If they do, the requirements are needed before you can request a refund.
Another concern I have is if they have an installment plan because of how expensive the program is.
You can refer to my best work-from-home recommendation if what you're after is a cost-effective, and budget-friendly program yet yields high income and stability.
Is Ecom Babe a Scam?
I did not find any reason as of yet to conclude that Ecom is a scam. However, the program is too pricey. And people may lead to the conclusion that it's a scam, especially if their expectations were not met.
What I LIKE about Ecom Babe
Although the cost of the program is too high, it possesses some positive traits that you have to take note of—
Excellent Customer Support
First and foremost, Ecom Babe provides excellent customer support if you have concerns about how the program is progressing.
Outstanding Group Support
Another great advantage of Ecom Babe is that they also have a very responsive community where you can discuss anything eCommerce and share valuable insights with your fellow member.
Coaching Services
They offer weekly coaching services to supposedly help their members that they are on the right track.
Great for Beginners
The courses included in the program are excellent for newbies who are not familiar with the business model and don't have any idea where to begin.
What I DON'T LIKE about Ecom Babe
Below are the disadvantages of Ecom Babe that you have to take into consideration as well—
Expensive
The $5,000 initial cost of Ecom Babe is too expensive and may be out of reach for many people, especially those with no budget to accommodate the price.
No Installment Plan
In consideration of the program's high cost, it would only be appropriate to have installment plans attached to the program.
No Refund Policy Indicated
Another issue I have with the program is that no refund policy was stated.
If you are looking for a more affordable training course, then you have to check out my best work-from-home recommendation!
Final Thoughts and A Better Alternative to Ecom Babe
I hope my article has provided you with the essential information you need to answer the all-important question—is Ecom Babe a scam? Or is it still a good investment considering how expensive it is?
Either way, I don't recommend the training program at all. Although they may have a good course for beginners, the only thing valuable that the program offers, in my opinion, is customer support and community.
Also, I believe you can source the training modules provided in the program through other means such as YouTube or search results from Google or Yahoo, perhaps.
In addition, there are way cheaper training programs that can deliver equal or even far better results than Cortney's program.
If you're interested, you can check out my best work-from-home recommendation for an affordable training program that can help you achieve your financial goals.
Well, I believe that's just about it for today's topic!
And to show you my appreciation just by being here today and reading my "Is Ecom Babe a Scam?" review, I'm also giving away my book to help you kickstart your eCommerce endeavor—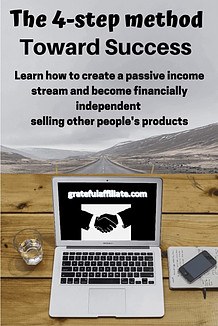 Thank you for the time and effort in reading today's article. I hope to see you in the following articles!
Peace!