In today's Easy CB Profits review, I'll provide you with my thorough analysis and insights into whether the program is a good use of your time and money or not.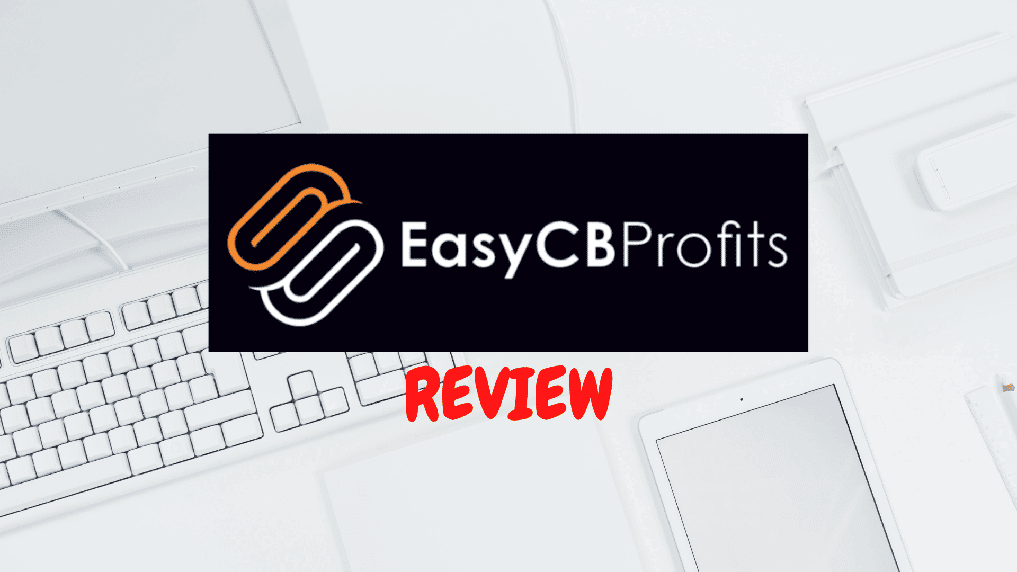 Affiliate marketing is among one of the most popular sources of income as of now because of its ability to bring you financial stability even if you do not have sufficient experience with digital marketing.
The popularity of affiliate marketing also prompted the rise of training programs that are supposed to provide the essentials of the eComm platform.
Unfortunately, not all affiliate marketing programs you find over the internet are completely truthful, while others are just outright scams.
So is Easy CB Profits the same as a typical scam program? Or is it legitimate, after all?
In today's article, I will provide you with my analysis of the program and help you determine if they're indeed the best value for your money or if you should keep on searching for better alternatives.
But before I start today's discussion, allow me to have this moment to share with you first and foremost that I am NOT an affiliate of Easy CB Profits, and I will NOT earn any commissions if you decide to avail of the program in the end.
So without any further ado, let's begin…         
Let's Meet the Founder of Easy CB Profits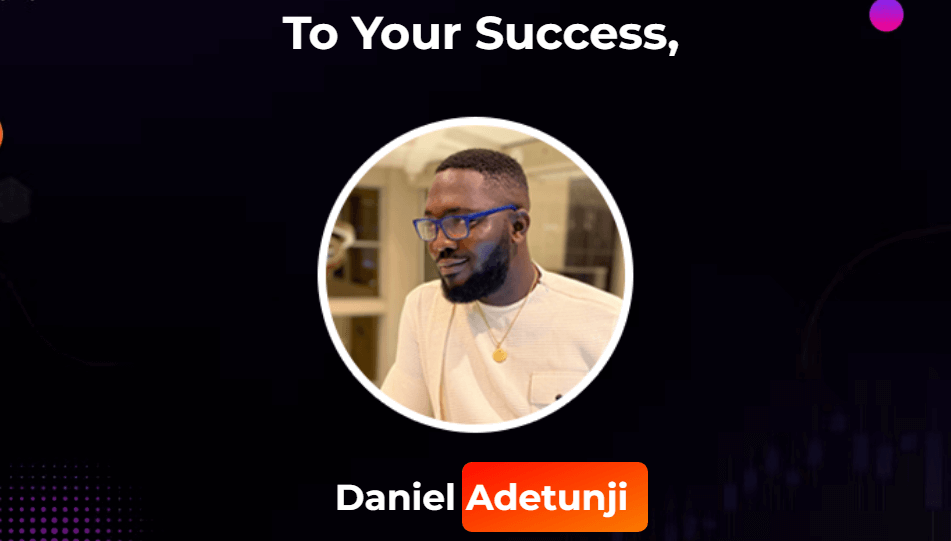 Easy CB Profits was established by Daniel Adetunji—he is a Nigerian digital entrepreneur that has developed several DFY programs as well in the past, such as FLEX, Orange Suit, Copy Bee, Design Pay, Crypto Mint, and X Market Suit.
Despite several review articles saying that he is a well-known SAAS (Software as a Service) entrepreneur and affiliate marketer, I did not manage to find much background information about him on the internet.
Although this may be the case, I believe he is a real person and not just another fictitious or pen name like a lot of DFY marketers use, but it seems that he is unwilling to share parts of his story with the public.
So does this mean the program is untrustworthy? Or is it a legitimate source of income that can help you achieve your financial goals after all?
Let's continue with my Easy CB Profits review and learn more about the features and mechanics of the program…
What are Easy CB Profits?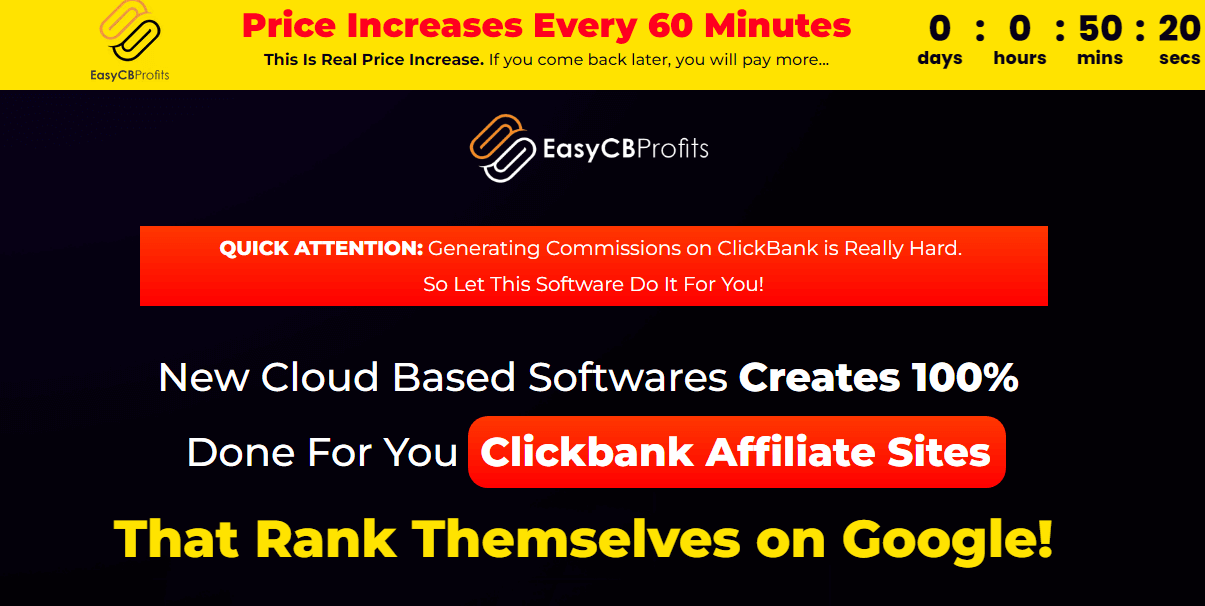 Easy CB Profits is a done-for-you system that provides its members with premade marketing materials like a domain name, website hosting, ad banners, templates, email funnels, etc.
When you visit the program's landing page, their marketing pitch promises hundreds of dollars in profits in just a matter of a few days, but this is apparently exaggerated to get you hyped up and buy their system.
They also boast that it will enable you to earn a high amount of income even when sleeping or even when you are not doing anything. Yes, the scheme says that it requires little to no work, but it won't generate that much money.
Let me explain:
When you purchase Easy CB Profit, you are basically receiving the same materials as other members of the program.
Now, you have to take note that internet giants like Google, YouTube, and Facebook have high restrictions on repeating content such as those offered by DFY schemes. These platforms filter them out because their system sees them as spam and potentially risky to the personal data of their users.
As a result, it generates low leads, which in turn gives you poor sales conversion in the process.
They also like to advertise their offering as an affiliate marketing program. It's a common practice among DFY marketers to do so because the system is commission-based.
However, this is not exactly the case because DFYs is more of a referral marketing than affiliate marketing.
Affiliate marketing base its earnings on third-party businesses and allows you to promote as many various brands as you like, while referral marketing is loyalty based and based its earnings on invitations and successful purchases of the business's brands and those they are connected with.
If you are searching for a better alternative than DFYs, then you should check out my best work-from-home recommendation!

How Does the Easy CB Profits Work?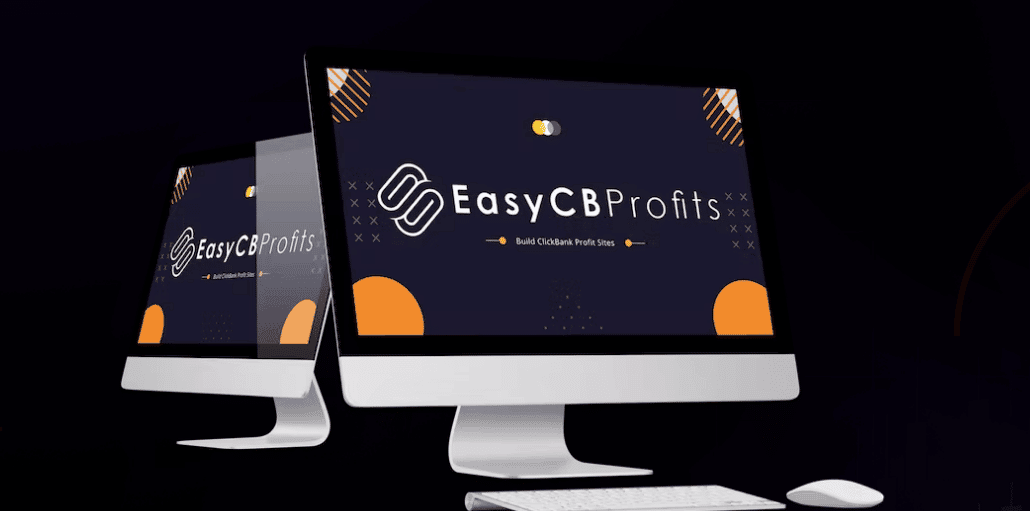 As mentioned, DFYs provide you with premade materials after you have paid for the system. However, you have to activate the system, which includes the following procedure—
Select your preferred niche
Activate your site
Manage your Clickbank account
They make it sound very easy, but affiliate marketing is not a smooth sailing journey. It requires capital, skills, and a huge amount of time and patience. As they always say, "if something is too good to be true, then it is likely not to be true."
Anyway, the following are the main features of Easy CB Profits you have to take note of—
Auto-Generated Squeeze Pages and Thank You Pages
Easy CB Profits Success Web App
Easy CB Profits Web App
Easy CB Profits Ranker
The program also includes tons of upsells, which they refer to as upgrades—
Easy CB Profits Unlimited Edition
Easy CB Profits Done-for-You Edition
Easy CB Profits Traffic Done-for-You Edition
Easy CB Profits DFY Money Blogs
Reseller and Agency Rights
As you see, you won't be getting much if you only purchase the front-end cost of the program.
I also reviewed several DFY systems in the past that you can refer to. And if you like to read about them, here are a few examples of the articles I published—MYIGGA, Infinity Process System, 98 Unlimited, and Freedom Launchpad, just to name some of them.
Or you can see the full list of reviews by clicking here.
How Much is Easy CB Profits?
If you are interested, Easy CB Profits have a front-end cost of only $17. But if you had any experience with DFY systems in the past, you'll know that this is not where the expenses end.
As mentioned in the previous section, there are upsells, and they're not free. The prices of the upsells are listed below—
Easy CB Profits Unlimited Edition – $37 to $197
Easy CB Profits Done-for-You Edition – $97
Easy CB Profits Traffic Done-for-You Edition – $67 to $97
Easy CB Profits DFY Money Blogs – $167
Reseller and Agency Rights – $167
As you see, you'll end up incurring more expenses than saving money.
If you want a source of income that's way more affordable yet effective, then you have to check out my best work-from-home recommendation!

Is Easy CB Profits a Scam?
I don't believe that Easy CB Profits is a scam, but I also don't think that the program is worth your time and money either. It`s what I call a very low-quality system!
Although the initial cost is not that expensive, you may have to spend up to $800 for the upsells, which will lead to a much higher cost.
What I LIKE about Easy CB Profits
Easy CB Profits has no positive traits that could lead me to recommend it in any way.
It would be best for you to search for better alternatives that can truly help you earn a stable income from affiliate marketing, such as my best work-from-home recommendation!
What I DON'T LIKE about Easy CB Profits
Now, the following are some of the things I don't specifically like about Easy CB Profits—
Low Leads
Due to the strict regulation of specific websites, quality leads can be very challenging to attain through DFY schemes.
Low Income Potential
Done-for-you systems like Easy CB Profits produce little to no income since quality traffic is almost impossible with them.
Upsells
The program has several upsells that will lead you to spend more than save money.
Insufficient Information About the Owner
There's not enough information about its owner Daniel Adetunji. Well, it's his right not to disclose personal information to the public, but it would be nice to know a little bit about him to verify his credibility, right?
Final Thoughts on My Easy CB Profits Review and My Personal Rating
I hope my insights in today's Easy CB Profits review have provided you with the information you need to know why Daniel Adetunji's DFY scheme is not the best program for you, especially if you are seeking an income opportunity that can truly aid you in your financial goals.
DFY systems are just not worth it! In reality, they are overhyped programs with nothing to offer. Sites like Google and Facebook see them as spam and potentially a scam which makes traffic and sales almost impossible.
Although the system is low-income potential, I am giving the program a 2 out of 10 star-rating because you might still be able to earn small amounts of money using their system.

A Better Alternative to Easy CB Profits
Affiliate marketing is a popular go-to for many people who desire to earn a stable income at home because of several apparent reasons, which include the following—
It suits all levels of experiences
You are not directly involved in the management of inventories and their eventual deliveries
It has a very low risk
Affiliate marketing is highly cost-effective
Your potential income is unlimited because it basically allows you to market as many brands as you wish
And if you are specifically looking for an affiliate marketing program that can truly help you take advantage of its income potential without having to break the bank, then you have to check out my best work-from-home recommendation!
I believe that is just about it in today's Easy CB Profits review!
And to show you my appreciation just by being here today, I am also giving away my book for free to help you jumpstart your affiliate marketing business—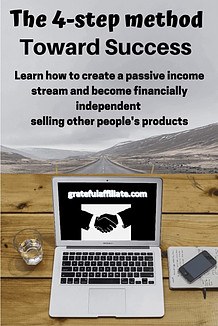 Thank you for your time, and I hope to see you next time!
Peace!