Is Fast Fortune Club legit? Or is it another scam? I'll share with you my analysis of whether the site is a good investment or not?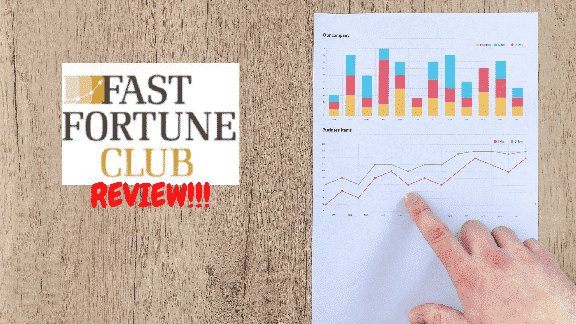 Is Fast Fortune Club legit? Or is it another ugly scam site that you have to avoid?
Investing in the stock market has been around for many years now. And when the term "stocks" or "shares" enters the conversation, one may think of those business tycoons like Warren Buffet, Richard Branson, or Mark Cuban.
Stock investment can indeed provide you with a lot of money if you know where to put your money.
And if this is the case, then you might have turned to the finance or stock-related programs or newsletters to determine which market would put you in the best position for profitability.
And probably, among the many piles of programs you have come across is Money Map Press' Fast Fortune Club. It might have sparked your interest because it's very popular, and some well-known traders are contributing to the site.
However, if you still want to be sure if the site is really worth your time and money, then the article I have prepared for today is specially written just for you!
But before I officially begin, allow me to have this opportunity to disclose first that I am NOT affiliated with Money Map Press and in NO way promoting any of their publications in any way.
So without further delays, let's begin…
Who Created Fast Fortune Club?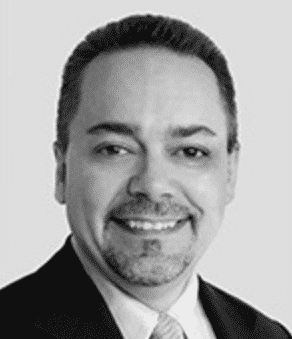 The owner and contributor for the Fast Fortune Club is Tom Gentile.
According to Money Map Press' bio, he is a self-proclaimed #1 trader. However, we can't really put credence on what he claims since almost every trader I come across says that they are the number one trader.
But it doesn't mean that he is a con artist because it's a common marketing strategy we see in business to improve engagement.
Anyway, what I can confirm is that Tom Gentile is a seasoned trader with 25 years of experience under his belt. He also has appeared in news and magazines where he mainly talks about finances and the stock market.
You may have seen him on credible news channels such as Fox News, CNBC, Bloomberg, Reuters, etc.
Aside from Money Map Press, he is also a contributor as a columnist in several financial and trading magazines. Tom also co-authored books such as the following—
The Volatility Course (2003)
The Index Trading (2006)
The Stock Market Course (2001)
He also owns a YouTube channel where he has a decent number of followers—about 23.5K subscribers as of today.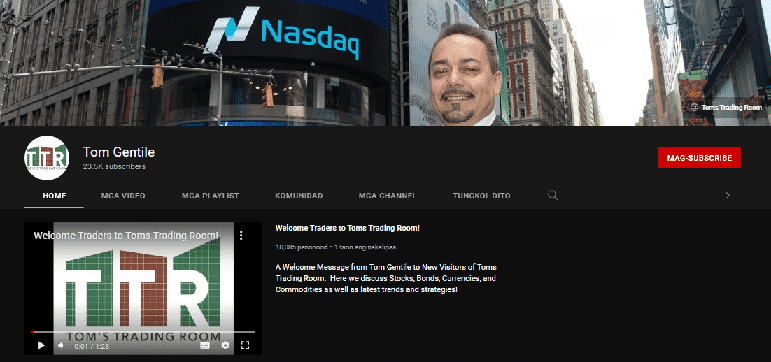 Although he is a successful trader, he doesn't seem to be having that much success on social media, as shown below—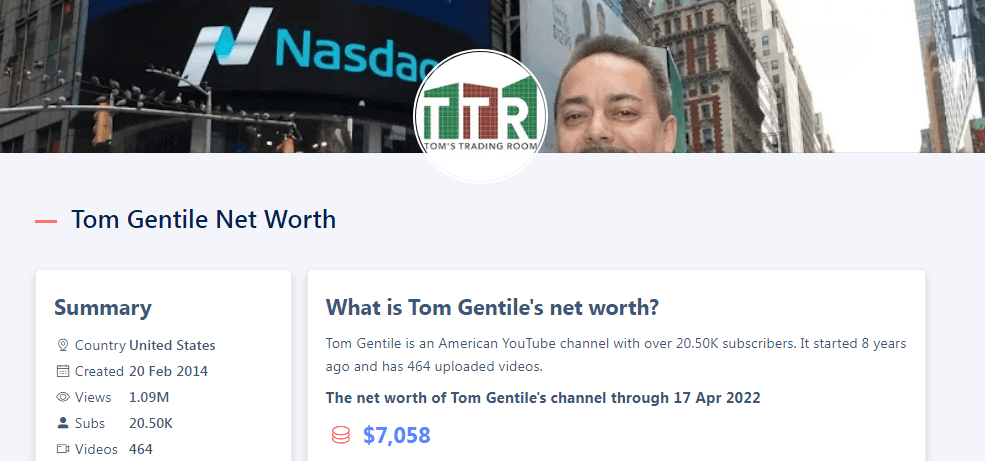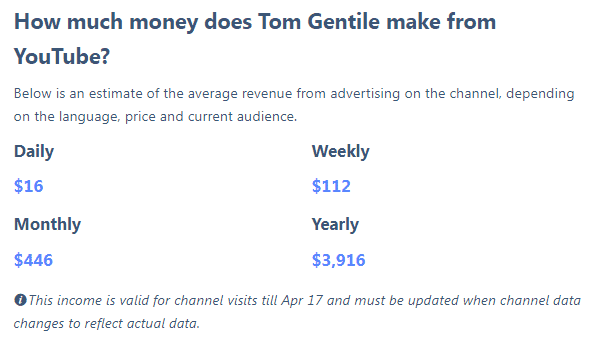 In any case, Tom Gentile's newsletter is the place to be if you're looking for updates and materials that can help you in the market.
So what's the publication is exactly? Is Fast Fortune Club legit?
Let's continue and find out how the program works?
What is the Fast Fortune Club? And What the Program Offers?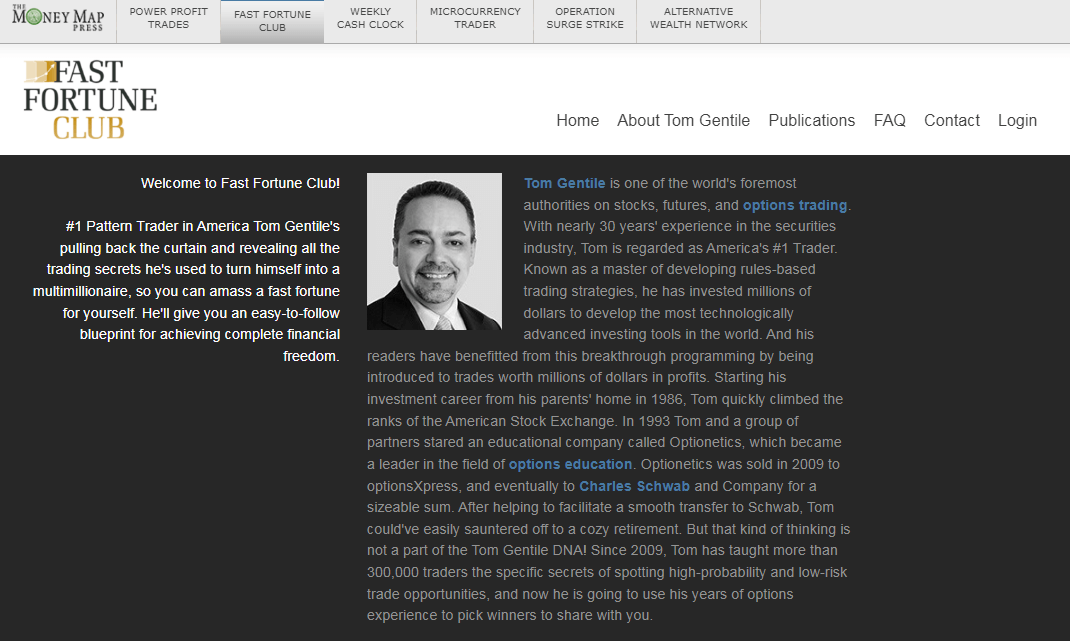 Fast Fortune Club is a program that is offered under the Money Map Press that provides materials and courses on the stock market and other topics related to finances.
You will receive various offers on the related matter which should help you achieve your goals—
The Fast Fortune Club Calendar
The Fast Fortune Club Calendar is the bread and butter of the program.
This is a type of software that is designed to recognize and analyze market patterns. The analysis generated by the application is used to predict the market trend in order to give you the best possible investment that would give you high profits.
Payday Appointment and Alert
This program works similarly to The Fast Fortune Club Calendar in regards to the analysis of past market movements.
The only difference is that the Payday Appointment and Alert provides you a notification about forecasts and the best possible trading opportunities that you can invest in.
Million Dollar Masterclass
Fast Fortune Club offers a monthly coaching session where Tom Gentile holds lessons on trading techniques from trading millionaires and his personal strategies.
Quick-Start Crash Course for Beginners
The good thing about the program is that they also provide training courses for newbies in the stock trading market.
This is the first time I have reviewed a program related to the financial newsletter and stock trading forecast program, but I have covered several programs that involve investments in cryptocurrency and other financial instruments.
Here are just some of the examples—Stock Navigators, Chaikin Analytics, The Mindful Trader, and The Prime Advantage, just to name a few of them.
Or you can refer to the official site by clicking this link if you want to see the full list of reviews I have written in the past.
How Much is the Program?
If you're interested in subscribing to the financial newsletter and program of Fast Fortune Club, then you have to prepare a budget of $599 per year.
And once you have subscribed and provided them with your billing information, you will be automatically charged every year. This is something you have to bear in mind if you are not comfortable with the process, and you won't be surprised if there are charges afterward.
However, the breakdown of the cost was not disclosed. In any case, they offer a 30-day money-back guarantee, no questions asked. You can get a 100% full refund if you are not satisfied with the results you are getting.
You can also cancel the subscription if you no longer feel it's serving its purpose.
If you're locked on investing in the offerings of the Fast Fortune Club and would like to know more about them and other programs the Money Map Press offers, you can communicate with their customer service through the following methods—
Email Address: customerservice@moneymappressinfo.com or
Contact Info: 888-384-8339
The good news is that there are a lot of alternatives if you are not willing to spend $599 per year for the subscription cost required by the Fast Fortune Club.
You can check out my best work-from-home recommendation; if you are looking for a high-yielding and more stable source of income, that you can do anywhere and at any time.
Is Fast Fortune Club Legit? Or is it a Scam After All?
Tom Gentiles' Fast Fortune Club is absolutely not a scam.
First of all, the Money Map Press is composed of legitimate and seasoned financial and stock traders such as Keith Fitz-Gerald, Dr. Kent Moore, Michael Robinson, William Patalon III, Shah Gilani, Chris Johnson, Ernie Tremblay, Garrett Baldwin, D.R. Barton Jr., Tim Melvin, Andrew Keene, and the list goes on.
Money Map Press has been in business for 14 years now, and it has established itself as one of the most trusted brands in the world. In fact, it has an outstanding A- trust rating in the BBB (Better Business Bureau) despite not being accredited by the institution.
What do I like about the Fast Fortune Club?
Here are some of the positive things I can say about the Fast Fortune Club—
Legitimate
First and foremost, Fast Fortune Club is a legitimate financial newsletter and training course under the Money Map Press brand.
Also, Tom Gentile is a seasoned stock trader with over 40 years of experience. With this being said—you can definitely trust his opinion about the stock market.
Excellent Refund Policy
The company offers a 30-day refund policy if you are not satisfied with the results you are getting.
Positive Trust Rating
As mentioned, the institution has obtained a high 4.7/5.0 rating in the Better Business Bureau—

Excellent for Beginners
Aside from its core product, beginners will also find the Fast Fortune Club beneficial because of the training course attached to the program.
Experienced traders may also find the training advantageous and may treat it as a refresher course.
What I DON'T LIKE about the Program
The only thing that bums me out regarding the program is the price of the Fast Fortune Club.
Although it's billed annually, the $599 price tag is still not budget-friendly and not suitable for people who don't have sufficient funds to accommodate the cost of Tom Gentile's program.
If what you're after is to earn a reliable income in the comfort of your home, then there are lots of better options you can try to help you achieve your financial goals.
Check out my best work-from-home recommendation, and I will show you an alternative that is high yielding and low risk yet cost-effective.
Final Thoughts and A Better Alternative to Fast Fortune Club
I hope today's review has provided you with the insights you need in helping you receive the answer to this all-important question—is Fast Fortune Club legit? Is it a good investment you can delve into to in giving you an accurate trade forecast?
If you are a trader and want to gain better odds on the stock market, then you can try the Fast Fortune Club for yourself and check if it works for you.
The good thing about the program is that you can cancel the subscription anytime, no questions ask, and request your money back within the 30-day period after purchase if you feel that it's not meeting your expectations.
However, you have to take note that stock trading is not for everybody. In fact, many stock traders are still finding it hard to gain traction in business despite thyears of trading.
And this is because stock trading is still a gamble and the risk is very high.
If you're not up for the risk involved and you want a source of income online that can provide more stability, then you have to check out my best work-from–home recommendation.
And to show you my gratitude by being here today, I'm also giving you my book for absolutely no cost to you and help you start up your business—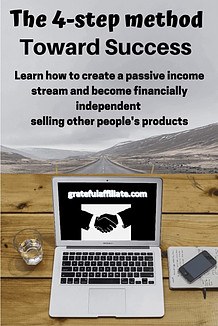 I believe that's just about it in today's "Is Fast Fortune Club legit?" review!
Peace!