Welcome to my The Last Amazon Course review! This article is an analysis that'll help you determine if the training is legit or just a scam.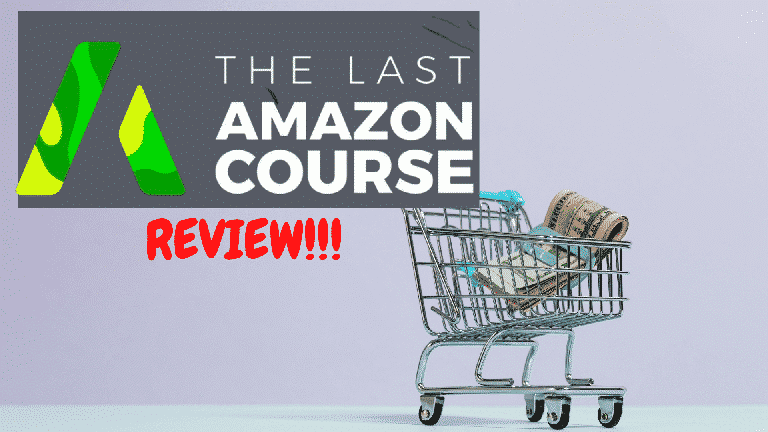 Welcome to The Last Amazon Course review!
Amazon FBA is the less popular eComm platform in comparison to dropshipping and affiliate marketing because of the potentially low-profit margin.
However, it can still generate reliable income if you are able to manage the business effectively.
In any case, if you are interested in engaging with Amazon FBA, you might have turned to the web for a legitimate training program that can help you achieve your goals.
And probably one of the programs that you might have come across is Brock Johnson's The Last Amazon Course. Sure the website appears to be legitimate and provides the features you want to hear, but can they really deliver what they promise?
If this is your concern, then you'd be happy to know that the article I've prepared for today especially tackles this issue.
But before I start the discussion, allow me to disclose first and foremost that I am NOT affiliated with the program and in NO way promoting the course as well.
This review is my honest opinion about the product and whether it could indeed help you gain some level of success in Amazon FBA or not.
So without further ado, let's begin…
Who is the Creator of The Last Amazon Course Program?
The Last Amazon Course is the brainchild of an American digital entrepreneur named Brock Johnson. He was born in 1992 in Eagan, Minnesota.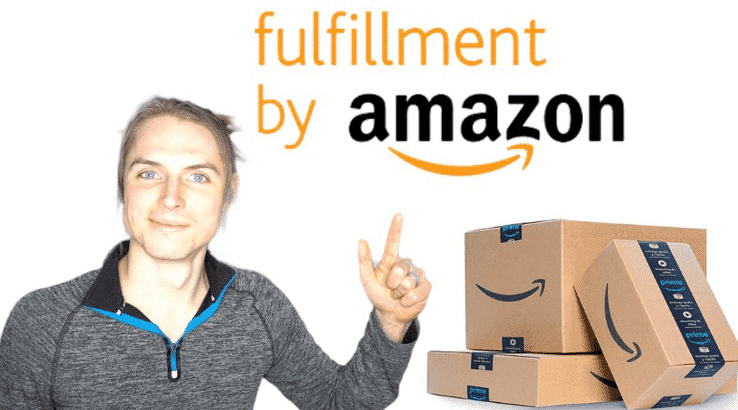 He claims to be in the business for many years and has sold over $6 million worth of solar eclipse glasses on Amazon in just six months. However, he doesn't have sufficient personal information over the internet to verify his claims. Nevertheless, I still trust him to some degree.
As of now, Brock says that he currently has approximately 20,000 students enrolled in his The Last Amazon Course. The program is a comprehensive guide to Amazon FBA, which would be very beneficial, especially to startups in the business
He is also a social media personality who has 35.8K subscribers on YouTube.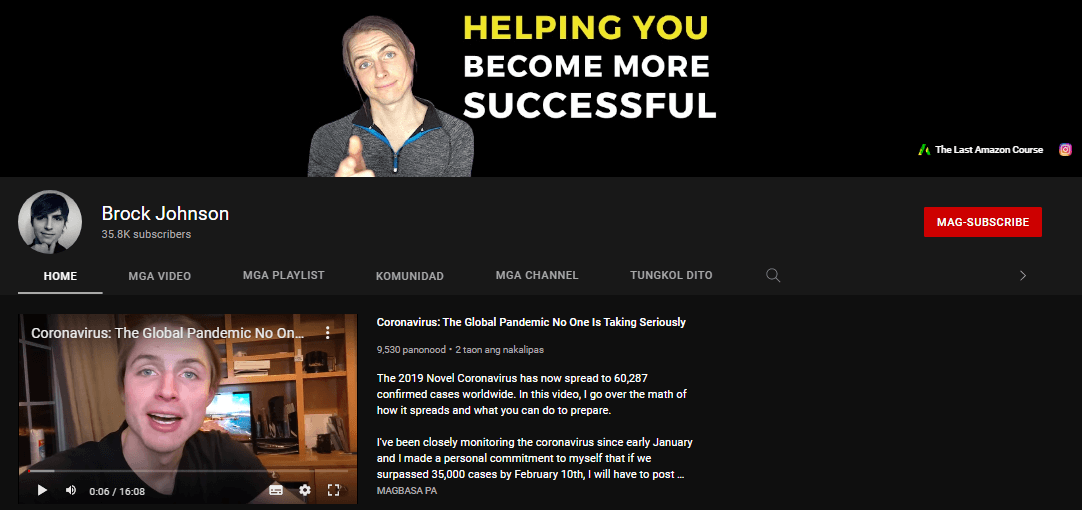 His videos are your typical "How to Make Money Online" content, and it also appears that he isn't earning that much from his YT account, as shown below—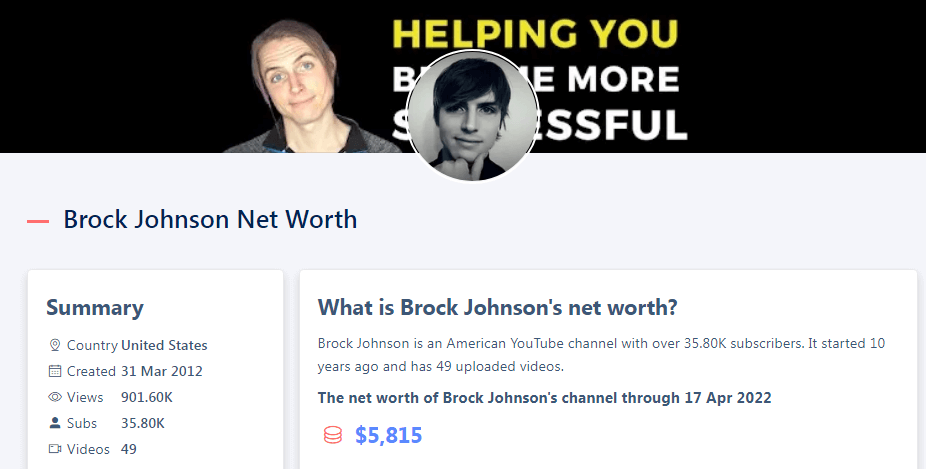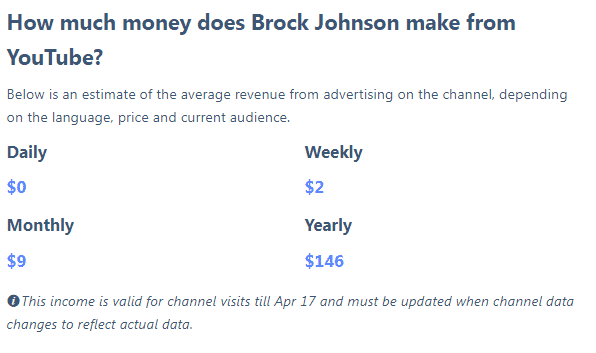 In any case, I don't think that it should necessarily reflect the quality of his Amazon FBA course. And if you want to know more about the program, then let's continue with The Last Amazon Course review and learn how it works and whether it would be truly beneficial to you…
What is The Last Amazon Course?
From the title alone, it seems that the founder makes it appear that his program is the last Amazon FBA program you'll ever need.
However, you have to take note that this is only a marketing strategy that many digital marketers employ to attract potential new customers into buying the product.
But this instance, along with the exaggerated claims, also makes it look as if they are desperate, which leads me to feel a little suspicious about the product that they are trying to sell me.
Anyway, The Last Amazon Course is an online module that provides training on Amazon FBAs (short for Fulfilled-by-Amazon). The course comprises 340 videos that total 45 hours of training.
In addition to the main courses, you will get access to The Last Amazon Course private course on Facebook and exclusive access to live streams with Brock. However, you have to avail yourself of the lifetime membership in order to have the last mentioned privilege.
I also reviewed several Amazon FBA training programs previously. And you can refer to them out if you like—Performance Dropshipping, Drop Servicing University, Ecom Academy Warrior, and Ecom Everything, just to name a few of the reviews I have written in the past.
Or, you can refer to the official site by clicking here to see the full list of articles.

What are the Courses Included in the Program?
Now, here is the summary of the courses you will find inside The Last Amazon Courses—
Product Research
In the first part of the program, you will learn product prospecting and strategies for finding the best ones that perfectly suit your niche.
Sourcing Products
After finding the right product for your Amazon FBA business, Brock will provide you with his insights on where to source your products.
Shipping Products
The next step involves providing you with lessons on how to properly set up a shipping plan. They will also teach you how to communicate with your shipping partner and handle the parcels effectively.
Optimization
As the name suggests, this part of the program relays the strategies for optimizing your Amazon FBA business online presence for better visibility.
As you see, the training program is relatively straightforward, which would be highly beneficial to digital entrepreneurs with no experience in the field.
The main concern with Amazon FBA, however, is that it would require too much work. And despite the effort you have to exert, the potential profit is very low.
If you are looking for a source of income that's high-yielding and can help you achieve financial stability in the process, then you have to check out my best work-from-home recommendation!
How Much is the Program?
The prime advantage of The Last Amazon Course and what makes it unique from the rest of the Amazon FBAs I have covered in the past is the pricing.
Below is the pricing matrix of the program—
Basic Package
The basic membership of the program will only cost you $1 per week, that's billed monthly. What this means is that the monthly payment is only $4 or $48 annually.
This package includes the following—
375 Plus Training Videos
Access to the Business' Community
Downloadable Resources
Exclusive Discounts
Updates their Program Frequently
Lifetime Lite
It has the same features as the basic package with the only exception that it's much more affordable because it will only cost you a one-time payment of $24.
Lifetime Plus
The Lifetime Plus package of The Last Amazon Course only requires a one-time payment of $39.
Again, this plan has the same features as the previous packages. Aside from the cheaper cost of the price plan, you will also have exclusive access to live streams with Brock Johnson.
Is The Last Amazon Course a Scam?
I don't think The Last Amazon Course is a scam. I was a little skeptical at first because it's way more affordable when you compare them to a similar Amazon FBA training program.
However, I believe it's a legitimate program just by basing on its Trustpilot rating (See image in "what I Like about The Last Amazon Course").
What I DON'T LIKE about The Last Amazon Course
Although the program appears to be a legitimate training course, there are disadvantages that you have to bear in mind.
Actually, the concern is not with the training program itself, and most of it is with the eComm platforms.
Slow Returns
The cash flow is the lifeline of businesses. The challenge with Amazon FBAs is that you have to incur expenses to keep the business, but the cash flow is very slow as well.
Also, your profitability heavily relies on how you effectively manage your business.
Just like your typical dropshipping model, most of the suppliers and products will be coming from China. And if you want to create a unique product, then you may have to spend money on the prototype, which would cost you a lot of money.
Also, the production would take about one to two months, depending on the product and the quantity involved. And then, you have to consider shipment, which takes approximately two weeks to complete the transaction.
Amazon FBA is Challenging
Amazon FBA has its similarities with dropshipping. Aside from the popularity factor, its exception is that one of the platforms is using Amazon to fulfill orders.
The first challenge is that you have to research a profitable product that works for you. And then, you have to find where you are going to source your products and the courier that's going to complete the shipment.
You will also have to consider customer service and possible exchanges or returns.
If you're looking for a more profitable eComm platform you can engage with, you have to check out my best work-from-home recommendation!
Expensive Startup Cost
The startup cost involved in establishing an Amazon FBA is expensive which is approximately $500 if you are under a tight budget.
However, you have to prepare at least $2,500 to $3,000 if you are serious about the business.
What I LIKE about The Last Amazon Course
Now, below are some of the things I particularly like about the Brock Johnson's The Last Amazon Course—
Legitimate!
Brock Johnson and his The Last Amazon Course is a legitimate training program you can sign up with.
Very Affordable!
The training program itself is very affordable when you compare them to other Amazon FBA courses online.
High Trust Rating
The Last Amazon Course obtained a high trust rating and positive comments in Trustpilot—

Final Thoughts on The Last Amazon Course Review and A Better Alternative to Brock Johnson's Training Program
I hope today's discussion has provided you with the information you need in deciding whether The Last Amazon Course is the right online course for you or not.
Either way, I honestly believe that the training program is a quality course you can turn to if Amazon FBAs are your thing.
But if you are not up for the challenges involved in managing the business, then you may have to think twice before you venture into the eComm platform.
Fortunately, there are a lot of better alternatives than Amazon FBAs.
If what you're looking for is an online business model that yields high income and financial stability, then you have to consider affiliate marketing as one of your options.
It suits all levels of experience and is highly cost-effective. Thus, it is excellent for people who don't have a sufficient budget to start an Amazon FBA.
You should check out my best work-from-home recommendation if you're interested in affiliate marketing.
And to show you my appreciation just by reading my article, I'm also giving away my book for free to help you gain traction in the business—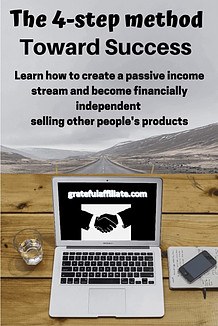 Well, I believe that's just about it in today's The Last Amazon Course review!
I hope to see you in the next topics!
Peace!