Is Modern Millionaires a scam? Or are they a good source of income after all? In this article, I'll provide you with my analysis of the program and help you determine if they're the right one.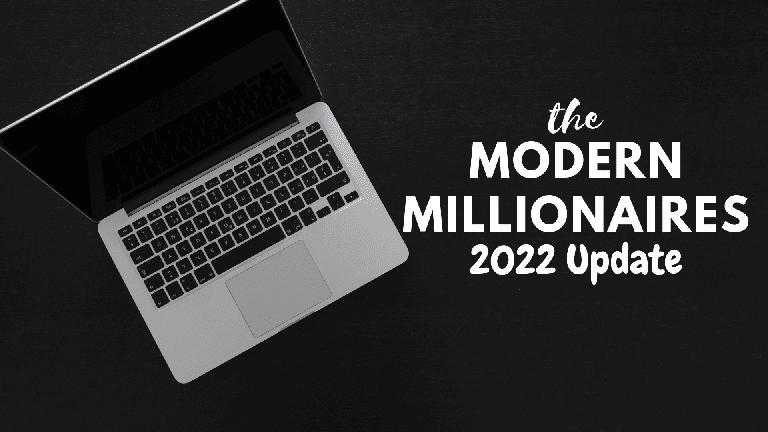 Is Modern Millionaires a scam? Or is it a worthwhile program that you can do business with?
I  reviewed Modern Millionaires last year, and I did provide them with a good rating. The only issue I have with the course is that they are too expensive.  I am reviewing them once again because there are little updates on the program that you might be interested in.     
Well, they're still expensive, but does the update make the price worth your while?
If you have these concerns about the program in mind, then you'd be happy to know that the article I have prepared for today is especially just for you!
But before anything else, allow me to have this moment firstly to disclose and share with you that I am NOT a representative of Modern Millionaire in any way. And I will NOT earn any profits if you still decide to avail them at the end.
This is my unbiased review of the training program and then helps you determine if they're indeed the right one for you or not.
So without any further delays, let's get right into it…
Let's Meet the Founders of Modern Millionaires
As you might have already guessed, Modern Millionaires is the brainchild of co-founders Chance Welton and Abdul Samed. If you are not familiar with them, they are actually known internet gurus in the digital marketing business.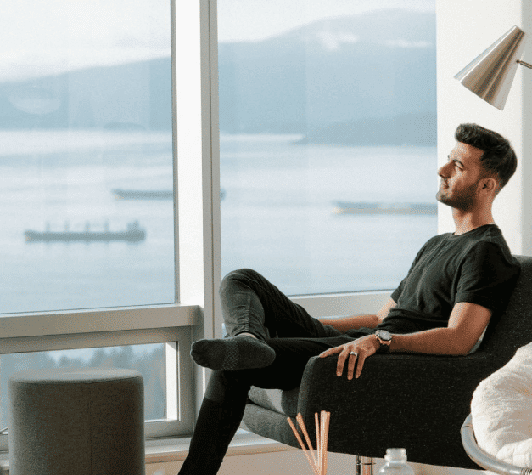 For instance, Chance Welton is popular for his proficiency in advertising and marketing using social media platforms and search engine sites like Google. On the other hand, Abdul Samed is particularly known for his expertise in lead generation and sales conversion through effective marketing campaigns.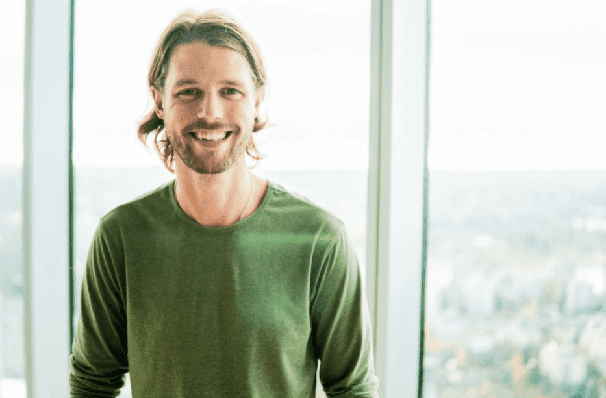 Both Chance and Abdul are also the co-founders of programs called the Officeless Agency, which has similar characteristics to Modern Millionaires and still fully operating at the time of this writing.
As popular as the two digital marketers may be, there is still little information about them which is kind of a turn-off considering that they make huge claims about the potential of their programs.
It's likely that you have come across a training program named Modern Millionaires if you are aspiring to establish a high-income online business by creating effective marketing campaigns.
With this being said—many people turn to online training programs such as the one we're discussing today to help them achieve their goals.
However, can Abdul Samed and Chance Welton's Modern Millionaire really help you establish a profitable online business, or are they a scam that you have to stay away from?
Is Modern Millionaires a scam? Or is it legitimate after all?
Let's continue and learn more about the program…
What is the Modern Millionaire Training Program?
Modern Millionaire is an online training program that primarily focuses on providing courses on lead generation and Google Ads. What it specifically does is that it gives income opportunities by taking advantage of Google Ads for businesses found in your local area.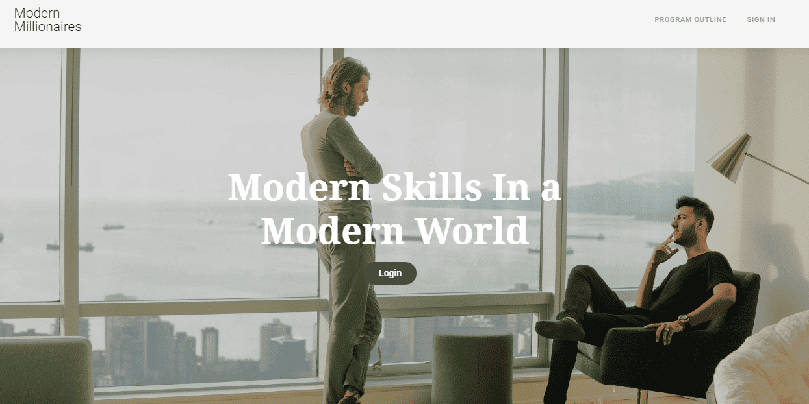 Chance and Abdul's team of experts will particularly teach you a system they refer to as the "Lead-Flipping Method." It may sound all fancy and esoteric, but it is just referring to a marketing strategy for campaigning for small and local businesses.
If you decide to avail of the program, you will find a total of 20 courses that talk about the subject matter.
But if localized ads aren't your thing and you want to promote brands around the globe, then you have to see my best work-from-home recommendation!

What Can You Expect from the Modern Millionaire Course?
The following are the core modules of the Modern Millionaire training program—
First Module: The Foundation
As the name of the title of the course suggests, the first part of Modern Millionaire involves the discussion on the foundations of a successful local online site. It also talks about starting your business from scratch and even if you don't have the proper training to do so.
However, the main intention of the module is to provide you with some sort of inspiration and give you the motivation you need to start the endeavor.
Second Module: Prospecting and Sales
After you have learned the basics of the platform and received the motivation you need for the venture, the partners will go right into business and teach you how you can properly prospect and find the best local business you can work with.
It also gives you insights into internet CRM and how you take advantage of it. In other words, the modules talk about acquiring leads and maintaining them aside from prospecting for clients.
In addition, the module includes other features such as payment methods, the basics of LinkedIn, and how to close calls.
Third Module A: Driving Traffic with Google Ads
Among the updates of the program is that they have improved the content of the three-part section of the third module to further explain the benefits of Google Ads and Facebook Ads in generating quality traffic to your site.
The first section of the third part of the program discusses the basics of Google Ads and how you can optimize them to help you increase your online visibility and profits.
Third Module B: Driving Traffic with Facebook Ads
Now, the second part is all about generating leads and converting sales using the traffic coming from Facebook Ads.
Third Module C
The last section of the third module has no name, but it is supposed to help you use both Google Ads and Facebook Ads to your advantage.
Fourth Module: Autopilot
The final section of the Modern Millionaire training program talks about how you can automate the process.
I also reviewed several past eComm programs with content similar to Modern Millionaires. You can check them out if you like—Story Vault, Project Thunderbolt, Kindle Publishing Income, and Ecom Everywhere, just to name a few of the programs I have covered in the past.
Or you can refer to the full list of reviews if you like.
How Much is the Program?
Unlike before, the price list of the program is open to the public. However, it appears that they are no longer keen on disclosing them to their audience, and it appears that it is only reserved for people making phone calls with them.
But the last time I reviewed them, they had an astronomical cost of $7,850!
However, they did disclose some of the prices of what appears to be their upsells—
Done-for-You System is priced at $25,000
Done-with-You is priced at $10,000
Do-it-Yourself is priced at $5,000
As you see, the programs' accessories alone are very expensive. However, much more if you are taking the entire program. Now, no wonder they are unwilling to disclose the cost of signing firsthand.
If you are looking for a program that can help you gain financial independence over the internet without having to spend tons of money, then you have to check out my best work-from-home recommendation!

Is Modern Millionaire a Scam?
I don't believe Chance Welton and Abdul Samed are con artists who are trying to scam you. The only issue with the program they offer is that they are way overpriced, considering the free resources and more affordable options available.
Now, below are what other people are saying about Modern Millionaires—
What I LIKE about Modern Millionaires
The pros and cons I have about the program are still pretty much the same. Before I discuss the disadvantages of Modern Millionaires, allow me to present to you the advantages of joining Modern Millionaires firstly—
Legitimate
Chance Welton and Abdul Samed are two legitimate digital entrepreneurs with over a decade of experience in the field.
Quality Training
The training is the culmination of the founders' years of experience in the industry. And this is why I honestly believe that the program offers quality lead generation and sales conversion.
Beginner-Friendly
The program is specifically beneficial to business owners who are starting from scratch.
Mentorship Program
They provide mentorship sessions that should help its members remain on track and achieve their goals.
What I DON'T LIKE about Modern Millionaires
Now, the following are some of the things I don't particularly like about taking the Modern Millionaires training program—
Super Expensive
A huge flaw of the Modern Millionaire training program is the cost of signing up. As I mentioned earlier, the initial costs could reach up to $ 8000, while the ensuing features could cost you at least $30,000.
Upsells
As mentioned, there are additional features that you may have to avail yourself of. And as you see, they are not exactly budget-friendly, and you may end up spending way more money.
Final Thoughts on My Personal Rating
I hope the review I have prepared for today has provided you with the definitive answer to this all-important question—is Modern Millionaires a scam? Or is it a legitimate and good training program after all?
Although the program provides quality training on lead generation, it may still not be a good option considering how expensive the program is. As I said, it is very impractical if you take into account the number of better yet more affordable alternatives available.
But if you have the financial capability to accommodate the full price of the course and so-called upgrades, then, by all means, you can check out the program for yourself.
With this being said—I am giving Modern Millionaires an overall rating of 7.5 out of 10—

A Better Alternative to Modern Millionaires
You can check out my best work-from-home recommendation if you are looking for a much better alternative that can help you with lead generation and sales conversion yet won't cause you to break the bank.
I believe we have covered sufficient grounds in today's discussion!
And to show you appreciation just by being here, I am also giving away my book for free to help you kickstart your digital marketing business—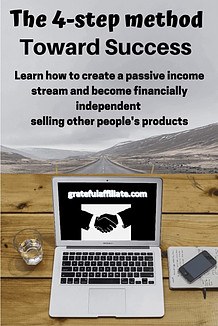 Thank you for the time and for reading my "Is Modern Millionaires a Scam?" review!
I hope to see you in the next articles!
Peace!