In today's My Tube Payz review, I will share with you my insights into the system and provide you with my analysis on whether they're a good site to do business with.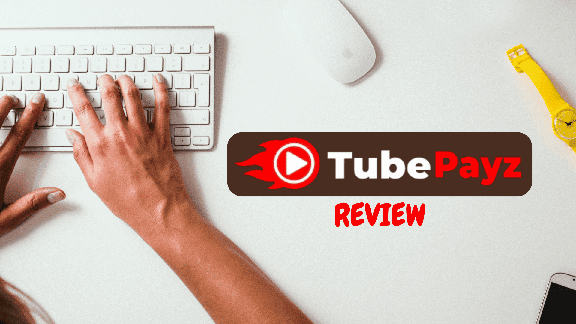 A warm greeting to My Tube Payz review!
Publishing video content over the internet is a huge trend nowadays—the likes of YouTube, TikTok, Amazon, Hulu, Netflix, etc. With this being said—they also produce a great source of income once you effectively optimize them that attract quality traffic in the process.
I am certain that My Tube Payz is something that you might have come across from an email you received one day.
Although the video sales letter is sounding a little off, if it still caught your attention and you want to know if they can indeed deliver what has been promised, then you'd be glad to know that the article I have prepared especially covers the subject matter.
But before I officially take on the topic, allow me to share with you firstly that I am NOT representing the business in any way, and I will NOT gain any commissions if you happen to avail of the program.
This is my honest insights of the site, and then I help you determine if they are really a bang for your buck or if it is a scam you should stay away from.
So without further delays, let's begin…
Let's Meet the Creator of My Tube Payz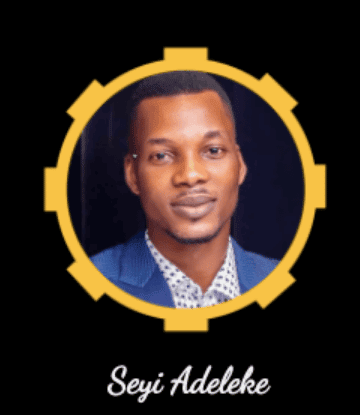 My Tube Payz is the brainchild of a digital entrepreneur and content creator named Seyi Adeleke. He is also the creator of another program with similarities to My Tube Payz called the Photopayz.
As you see, he seems to like to play with the word "payz."
I read in some articles that Seyi is receiving a lot of compliments and positive reviews, but I did try to research and collect data about such claims and found nothing to support it as of the moment.
Also, it appears to be that he is a popular seller in Warrior Plus. However, the rate of popularity is not really a measurement of success. And despite claiming that he is a well-known digital marketer in Warrior Plus, there's not much sufficient information about him online.
So does this mean that the program is untrustworthy? Or is it legitimate after all?
Let's resume with a My Tube Payz review and learn more about the mechanics of the program…
What is My Tube Payz?
My Tube Payz is not your typical DFY (done-for-you) system. At first sight, you might have initially thought that you are creating video content and publishing them on YouTube. However, the name of the program is misleading, and it is not exactly what it implies.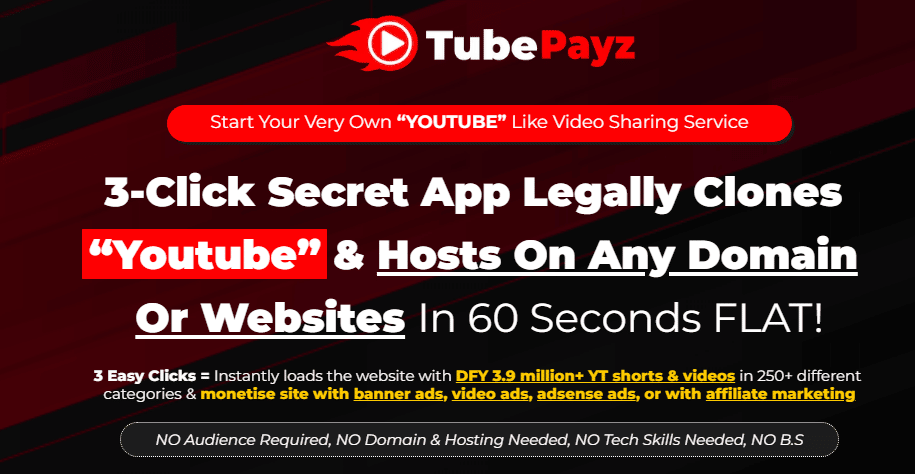 Like any DFY system around, My Tube Payz basically provides you with premade materials such as websites, templates, sales funnels, PLR (private label rights) paraphernalia, etc. The only exception of this site is they are focused on giving you an already made website that shares video content.
However, it is also not exactly similar to the video-sharing feature of YouTube or TikTok. It already has some videos uploaded, as shown below—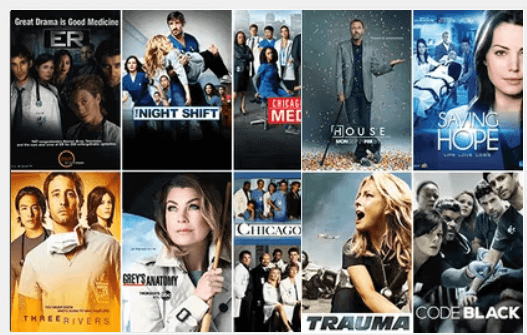 I am not sure, though, if you or anybody can upload to the site, but the main drawback of DFYs is that they yield low income because lead generation is extremely difficult.
You have to remember that you are receiving the same content as any other person signed up for the program. Social media platforms and search engine sites like Google and Facebook have a strict policy on duplicating content.
Their system sees them as spam and potentially dangerous to their users. As a result, your DFY website may not even be listed on the sites and would be filtered out.
If you are looking for a better alternative that yields a higher and more stable income without having to break the bank, then you have to check out my best work-from-home recommendation!

What's Inside the My Tube Payz Program?
The only thing that you have to take note of about the program is that you will receive the already made video website once you have made the purchase—you just have to make a few settings and personalization to make it yours.
That's it!
One good thing about My Tube Payz is that they are upfront about the upsells that follow after you have availed of the core modules of the program.
Anyway, below are some of the upsells or upgrades available to you if you decide to avail the training—
Tube Payz Exclusive
First Upsell: Tube Payz Unlimited
Second Upsell: Tube Payz DFY
Third Upsell: Tube Payz Automation
Fourth Upsell: Tube Payz Swift Profits
Fifth Upsell: Tube Payz Limited Traffic
Sixth Upsell: Tube Payz Franchise
Seventh Upsell: Tube Payz Multi-Income Edition
I also have reviewed several DFY systems in the past. Here are a few examples you have to take note of—3Kperday, SAS Affiliate, Clickbuildconnect.com, and The Profit Maximizer, just to name a few of the DFY I have covered.
Or you can see the full list of reviews by referring to this highlighted description.
How Much is the Program?
The upfront cost of My Tube Payz is only $17. However, as mentioned in the previous section, there are upsells involved once you have decided to purchase the program.
As a result, you will end up spending way more money than $17.
If you are looking for a better source of income, then you have to check out my best work-from-home recommendation!

Is My Tube Payz a Scam?
As of the moment, I can't conclusively state that My Tube Payz is a scam. However, I don't recommend them or any DFY systems for that matter. This kind of platform is low-paying and unreliable because lead generation is almost impossible with them.
Now, below are what other people are saying about My Tube Payz:
What I LIKE about My Tube Payz
No. I did not find anything positive about My Tube Payz that could lead me to recommend them in any way. They are a terrible source of income, and it would be better for you to just not engage with them and search for better alternatives.
What I DON'T LIKE about My Tube Payz
The following are the reasons why you have to stay away from My Tube Payz—
Low-Quality Traffic
As mentioned, you are basically receiving the same content as the other members of the program when you happen to avail of the program. What this essentially means is that lead generation is almost impossible, considering how Google and Facebook are strict with spam content.
Upsells
The $17 may seem enticing to some, but you have to remember that there are a ton of upsells that will cause you to incur more expenses than save money.
Low-Income Potential
With the low-quality traffic feature of DFY systems, you can also expect a low sales conversion.
Insufficient Information about Owner
Although there are claims that Seyi Adeleke is a popular Warrior Plus seller and generates high income on a consistent basis, there's no income disclosure statement or sufficient proof to back it up.
In addition, there's little information about his background to verify his credibility in the business.
Final Thoughts on MY Tube Payz Review and My Personal Rating
I hope My Tube Payz review has provided you with the information you need to determine why the program isn't worth your while. If you are searching for a platform that yields high and reliable income in the comfort of your home, then My Tube Payz may not be a good option for you.
As I pointed out many times in this article, the lead generation in DFY systems may not be as great as what they advertise. You see, internet marketers promoting DFYs typically exaggerate the potential of the system to lure people into buying low-quality programs.
If DFYs are really generating that much traffic, then why you can't even search for them on any search engine sites? I'm sure that you have come across My Tube Payz and other DFYs through your email, right?
Now, the reason why lead generation is very low with DFYs is because of the strong restriction of prominent social media platforms and search engine sites like Google and YouTube with spam.
Items that are duplicating, under-optimized, and don't adhere to the proper SEO standards are filtered out, which makes it extremely difficult for anybody to convert any sales.
With this being said—I am giving My Tube Payz a rating of 0 out of 10—

A Better Alternative to My Tube Payz
DFY marketers typically advertise their systems as affiliate marketing. However, this is not exactly the case—this is because DFY is more of referral marketing than affiliate marketing.
In referral marketing, you earn commissions through success invites to one particular program and any program related to them. On the other hand, you have to freedom to create the content you like and promote as many brands as you like that best represent your niche and advocacies.
If affiliate marketing interests you, and you truly want to learn how the mechanics of the business model works, then I highly suggest that you check out my best work-from-home recommendation!
I believe we have covered sufficient grounds here!
And to show you my appreciation just by being here today, I am also sharing your book at no cost to you in order to help you kickstart your venture in the affiliate marketing business—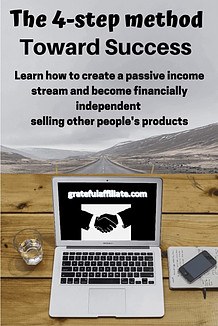 Thank you for the time and effort in reading My Tube Payz!
I hope to see you in the next topics!
Peace!