Is AWOL Academy a scam? Or is it an internet marketing program that's worth your while? Continue reading today's discussion and learn more about the potential of the program.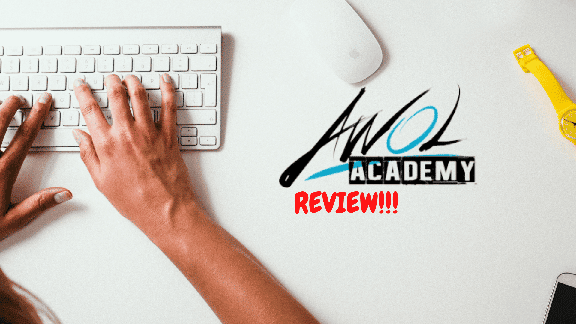 Is AWOL Academy a scam? Or is it a legitimate program that you can depend on?
If you frequent YouTube, I'm sure you have seen the advertisement for AWOL either as a banner or as one of those that show up at intervals while watching a YouTube video.
I'm a huge fan of YouTube, and upon seeing the ad almost every day, it compelled me one day to finally click the ad and check what the buzz is all about.
Right off the bat, I am greeted with a video showing off his supposed huge mansion in the tropics. If you have been following the internet guru for quite some time now, I'm sure you'd say to yourself, "this is too good to be true, right?"
The industry is full of con artists. They show you flashy things and their supposed extravagant lifestyle, but in reality, it's all fake and staged to lure people into buying the bogus program.
So is Kanae's program the same as with others? Is AWOL Academy a scam?
Let's continue with the review and learn more about the training course offered by Keala Kanae…
Who are the Founders of AWOL Academy?
AWOL Academy was founded by Kameron George and Keala Kanae. The two of them have years of experience in the field of internet marketing and selling digital products on affiliate sites like Clickbank.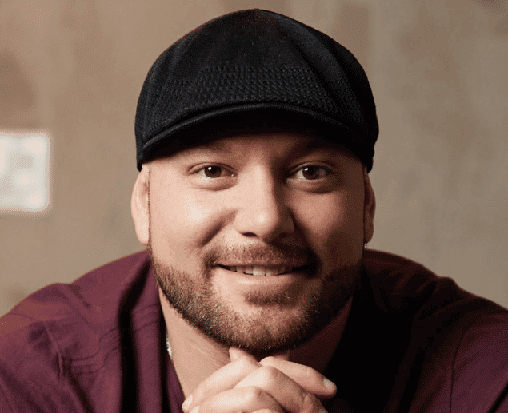 Keala Kanae, in particular, has established his own training program gig that he calls the Fullstaq Marketer, which I have previously reviewed as well. It is an online course on affiliate marketing.
Before he started in the digital marketing and internet guru-ship business, he used to be a real estate agent and work for restaurants. However, none of these endeavors provided him with the success he desired.
With this being said—he turned to the internet marketing business in 2015, which he claimed to have given him the financial success he desired.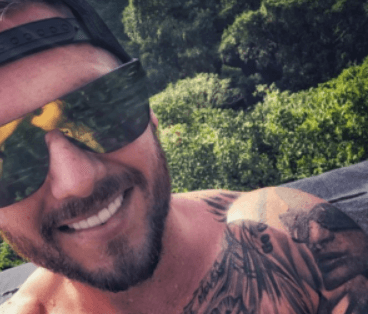 On the other hand, Kameron George used to be in the construction business. Similar to Keala, the frustrations of a dead-end job motivated him to look for alternatives.
There was even a mention that Kameron, at one point, was only getting by on peanut butter.
Out of his desire to have a better life, he discovered the amazing potential of internet marketing.
With so little information about the founders, does it mean that they are untrustworthy? Is AWOL Academy a scam? Or are they legitimate, after all?
Or, if you are searching for an alternative to AWOL Academy, then you have to check out my best work-from-home recommendation!

However, if you're still interested in knowing more about AWOL Academy, then let's continue to the following sections…
What is AWOL Academy?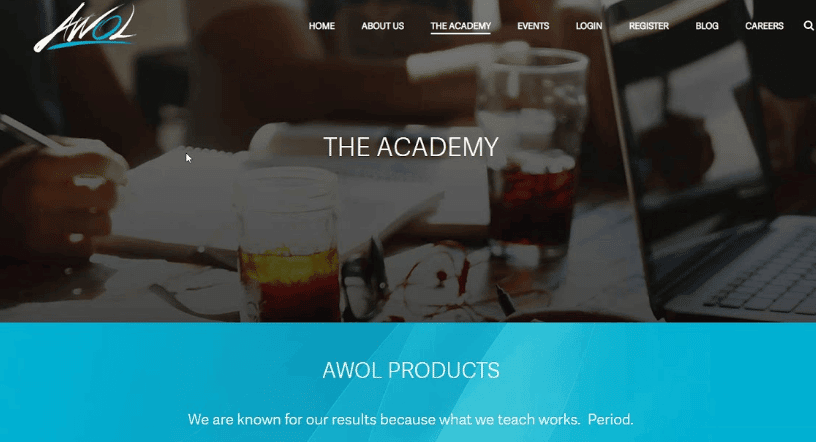 "Project AWOL" was the name of Kameron George's team that was part of the now-defunct, high-ticket multi-level marketing (MLM) "Empower Network." I believe that the collapse of Empower Network was caused by a disagreement they had in 2013)
AWOL Academy is an offspring of Project AWOL, which claims to be a non-profit, charitable arm of AWOL Academy.
It is possible that they did, according to the proof on their website, but it was not their initial purpose.
If you look up "Project AWOL," you will find numerous instances of negative feedback dating as far back as 2013.
If you click a magic button, they will send you an email with a sales pitch to join their program and retire somewhere nice at an early age, all within your reach.
All you would have to do is give them your email address, and they would reveal their secret formula.
Then they will send you to a landing page with a 45-minute video explaining how much people are enjoying themselves. Does it sound familiar? We've all seen these sales pitches by now!
In reality, they changed their name to AWOL Academy and changed the website of Project AWOL to reflect a charitable side of them.
I suppose it is not such a bad thing, anyway.
I am a bit concerned about the fact that they were not what they said they were today!
I also reviewed several eComm platforms in the past, and you can check them out if you like—Story Sales Machine, Thomas Garetz Digital Marketing Program, Affiliate Secrets 3.0, and Story Vault.
The following link is the full list of reviews if you want to read about the other articles.
What's Included in the Home Business Academy Program?
They have five different "levels" of Internet Marketing training programs:
Pro Academy
This course is specially designed for the newbies and based on making money as an affiliate using solo ads, how to set up a sales funnel and integrate everything together.
Inbox Academy
Inbox Academy basically provides you with how to create an email list. And once you have your sales funnel set up and traffic is going to it, you are now ready to send out emails to generate sales.
Conversion Academy
The third level teaches how you can convert your leads into new customers. This will help you increase your conversions in your sales funnel.  The more conversion there is, the more money you make.
Traffic Academy
The next part teaches the basics of converting sales funnels. This will show you methods to generate website visitors that convert into loyal customers
Masters Academy
The fifth tier is all about money management, tax planning, investing, and more. By the time you buy this one, you should be making money using the previous training.  Its focus is on mindset training, accounting, and wealth building.
AWOL Elite
The price of this one is not on their website, but by doing a little research, I found that you can get all of the above packaged into one for a whopping $9,997—the summit of the product chain. It includes 2 hour weekly webinars and mentoring within their private FB group and forum.
I will not go into further detail here, but you can see the value and cost of these courses range.
The AWOL Elite tackles both the beginner and advanced sides of strategic marketing. Furthermore, you will need to purchase the next-level program in order to continue your training.
Their system is, essentially, a sales funnel system. In addition to teaching you how to buy traffic and collect emails on a landing page, they also teach you how to promote a product with an obvious upsell. Rinse and repeat.
Honestly, I learned all of that by doing a little research, and it didn't cost me a dime.
This platform also has an affiliate program attached to it, which you can use to promote their system for a commission.
How Much is the Program?
The cost of the program is not centralized. It means that the cost of the courses is independent of each other. The following is the summary of the modules included in the program—
Pro Academy Package costs $99
Inbox Academy Package costs $447
Conversion Academy Package costs $1,797
Traffic Academy Package costs $2,997
Masters Academy Package costs $5,497
AWOL Elite Package costs a whopping amount of $9,997
I am not sure, though, if there are any refund policies or if there are upsells afterward.
As you see, the prices of the program may not suit all people, especially those who do not have the budget or are not willing to pay that much money.
But if you are looking for a better alternative that's way more affordable yet can deliver equal or even far superior results, then you have to check out my best work-from-home recommendation!

Is AWOL Academy a Scam?
Initially, I was uncertain. But the more I researched the company, the more I became convinced that they are a genuine business.
I can say with confidence that this is not a scam, as their methods are legitimate.
I did, however, find some negative reviews about them for their after-sales service, and their prices are very high if you want to get more out of the program.
Now, the following are what other people are saying about AWOL Academy—
What I LIKE about AWOL Academy
What I did find OK about this platform is the fact that they are open. They show you exactly what they provide and the hefty price attached to the multiple.
They have a 14-day "no questions asked" money-back guarantee
They have a BBB accreditation rate of "B."
Easy to understand video training for many levels of experience, and some people do make money with their program.
Personalized training (at a cost)
Provides a way to self-promote with an affiliate program.
What I DON'T LIKE about AWOL Academy
Life isn't always as perfect as they make it seem. These types of programs capitalize on people's fantasies. They depict luxury mansions, expensive cars, and extravagant vacations. Although achieving all of these results through having a business online is certainly possible, it is not the common result.
By looking at the steep prices of their courses, it has the designs of a Multi-Level Marketing system.
AWOL – What does it stand for? Does it mean another way of life, or is it "Another Web Of Lies"
Lots of recent (2018-19) negative reviews on BBB.org. One thing that stuck out to me was someone saying that they were asked for $14,000 to pay for the courses, and another one said that 'The training that I received by enrolling in the AWOL Academy was a lot of hype and stories about how they are making fortunes in affiliate marketing.'"
It is a Sales Funnel. Understand that this is a way to make money, of course, but there is a cost attached to this. Quality and converting traffic are not always a priority. This implies there will be additional expenses.
The affiliate program is two-tiered, meaning that marketers also earn a commission on sales generated through program referrals. Although two-tiered programs are not considered MLM, they certainly do appear to be one.
In order to make a profit from this system, you need to invest a lot more than the first $99, both in training and in buying traffic. If you have a large budget and are prepared to spend several thousand dollars, then you may be able to make a profit with the high-ticket levels. But how much is it?
 Is it enough to cover the $10,000 cost?
Final Thoughts and My Personal Rating
I hope today's article has provided you with the answer you seek in answering the all-important question—is AWOL Academy a scam? Or is it worth your while after all?
I am not interested in investing almost $10,000 in a program, as I am certain that there are other, cheaper ways to achieve the same results.
I appreciate that they do have a legitimate way of doing business, but it's not what I'm looking for. I'm confident you'll agree with my verdict!
My verdict is:
I don't recommend it, and I am only giving it a rating of 3 out of 10—

You can make money online without this program, and that is a certainty.
However, if you are tired of being pulled in different directions by different programs and systems that offer all kinds of get-rich-quick methods, and if you have read all the way through my review, then you are probably ready for something different.
A Better Alternative to AWOL Academy
I should emphasize that this is not a get-rich-quick method but rather a proven, honest method.
If you are ready to start your own online business and are willing to put in the necessary effort, there is a platform that can help you achieve that.
AND THE BEST PART: it's FREE!
Yes, you read it, it's free to join, and it can stay free for as long as you like.
They will provide you with two separate websites hosted on their platform, and you will have access to training to get your website ready to take on the Affiliate Marketing world.
>> HERE'S MY BEST WORK-FROM-HOME RECOMMENDATION!
I would also invite you to get yourself a copy of my free eBook by clicking on the cover below: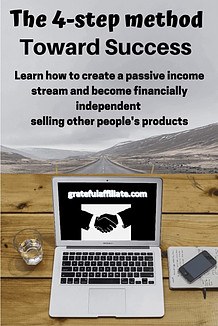 That's just about it in today's "Is AWOL Academy a Scam" review.
Thank you for the time, and I hope to see you on the next topics!
Peace!