In today's Blog Money Blueprint review, I will provide you with my analysis of the program and give you my insights on whether the training is the right one for you.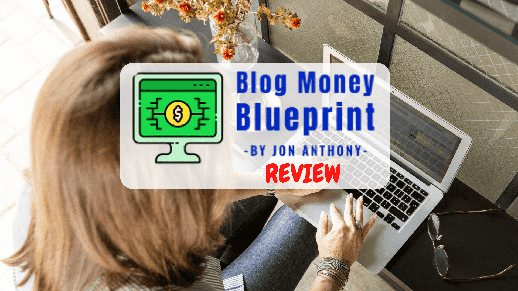 A warm welcome to my Blog Money Blueprint review!
Discovering Jon Anthony's Blog Money Blueprint is something that you may have come across as a result of your browsing the internet for a training program that can help you earn money in the comfort of your home.
He has some charisma and a pleasing personality, not to mention the internet guru lifestyle in his background that could potentially convince people that he is the real deal.
However, you have to remember that not all internet gurus are legitimate. Some are purely charlatans and employ a common practice often referred to as a "rented lifestyle."
So is Jon Anthony the same as any other gurus out there? If you have this concern in mind, you'd be glad to know that the article I've prepared for today is just for you!
But before I start, allow me to disclose that I am NOT representing Blog Money Blueprint, and I will NOT gain profits if you decide to avail them eventually.
So without further delays, let's begin…
Who is the Founder of Blog Money Blueprint?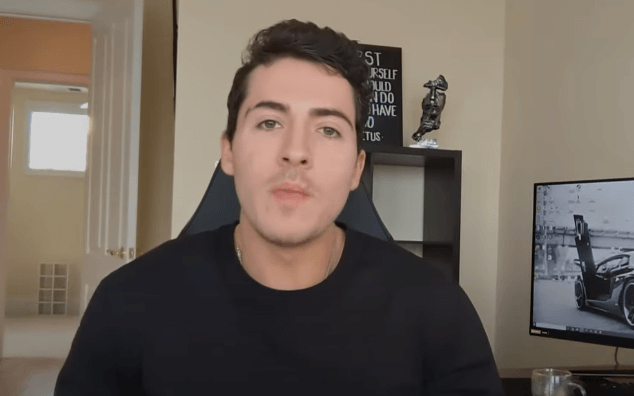 As you might have already guessed, Blog Money Blueprint is the brainchild of a digital entrepreneur and social media personality named Jon Taylor.
He is also a blogger and runs a site called masculine development (dot)com, where he talks about men's issues and health and how to make money online.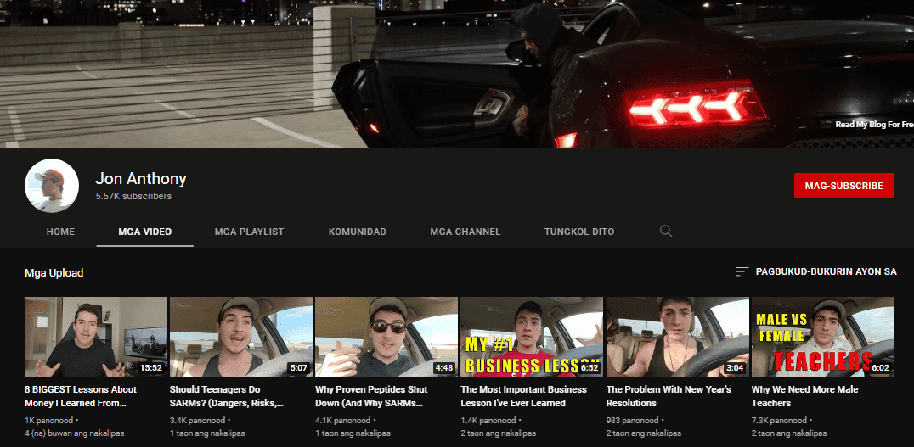 Jon's YouTube channel currently has only 5.57K followers.
Despite his online presence and huge claims about the effectiveness of his program, I could not find sufficient information about his background over the internet that would back up and verify his credibility.
All you will find tells about himself on his own page.
So does this mean the program is untrustworthy? Or is it legitimate?
Let's continue with my Blog Money Blueprint review and learn more about how the program works…
What is Blog Money Blueprint?
As the name of the online training course suggests, the program provides lessons on how you can create a blog website and monetize your publications. It also covers optimizing your content and generating leads through social media, search engine optimization, and email marketing.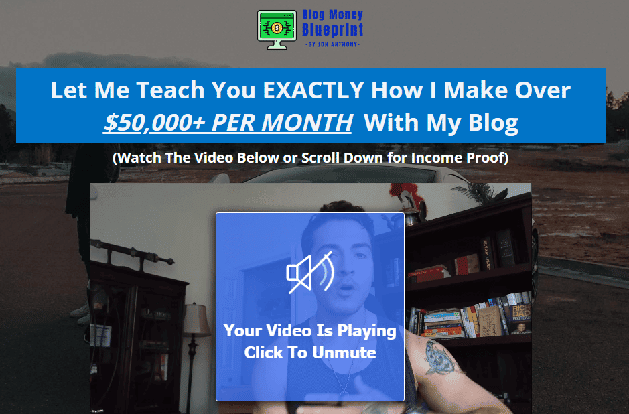 With the rapid growth of video blogging, such as those published on platforms like YouTube and TikTok, some may be led to believe that the written blog or establishing websites are already out of date.
However, this is not really true, and there are a lot of digital marketers who are still earning six figures just by blogging and utilizing affiliate marketing to their advantage.
Anyway, for the sake of argument, I can say that Blog Money Blueprint is legitimate and provides quality training—the primary issue I found with the program is that it is too expensive.
If spending that much is not to your taste, the good news is that more affordable options can deliver equal or superior results, such as my best work-from-home recommendation!

What Can You Expect from Blog Money Blueprint?
I won't be discussing the content of the lessons in detail since there are a number of them, and most of them are self-explanatory. Anyway, the following are the modules included in Jon Anthony's Blog Money Blueprint training program—
First Module: Creating a Blogging Mindset
Second Module: Finding a Profitable Niche
Third Module: Deeper Dive into the Profitable Niches Available to You
Fourth Module: Building a Blog from Scratch
Fifth Module: How to Monetize Your Blog
Sixth Module: Writing Articles that Rank and Pay
Seventh Module: How to Get 100000 Plus New Readers on Autopilot
Eighth Module: Understanding Lead Acquisition
Ninth Module: The Ultimate SEO Masterclass
Tenth Module: How to Write eBooks that Sell
Eleventh Module: Affiliate Advertising Masterclass
Twelfth Module: Important WordPress Plugins You Need
There are also several bonus features which include the following—
Bonus One: Step-by-step Guide to Start Your Blog in Under 15 Minutes
Bonus Two: The Ultimate Guide to Getting Backlinks
Bonus Three: Black Hat SEO and How to Use it Without Getting Banned
Bonus Four: The Ultimate Guide to Email Marketing
Bonus Five: Affiliate Marketing Masterclass
Bonus Six: Tools that Help You Achieve
I have also reviewed several notable blogging training programs that you can refer to if you like. Some examples are Blog Growth Engine, Story Vault, Project Thunderbolt, and The Freelance Hustle, to name a few of the articles I have written.
Or you can see the complete list of reviews and read about some of the reviews I have published by clicking here.
How Much is the Program?
They pose a program that has an original price of more than $4,000.00.
As of writing this review, the set price is $697 for a one-time or yearly payment of $499 for the first years and an additional $47 for the following years.
However, I am not sure if there are upsells involved or what are the stipulations for the refund policy, if there are any.
If you are looking for a more budget-friendly option to help you become financially independent online, then you have to refer to my best work-from-home recommendation!

Is Blog Money Blueprint a Scam?
No, I can't say that Jon Anthony's Blog Money Blueprint is a scam.
Although it can deliver high-quality training on blog monetization, the issue I have is that it's too expensive, in my opinion.
I am not saying to stay away from affiliate marketing. In fact, affiliate marketing is probably the most popular eCom platform over the internet. And this is because it can genuinely provide financial independence once you have managed your business effectively.
My point is that you shouldn't trust every training program you come across that claims to be able to help you in affiliate marketing and achieve your financial goals.
Although Jon Anthony's program offers value to his audience, there's not much information about him to verify his credibility.
Also, many free resources and much cheaper options are available, such as my best work-from-home recommendation!
What I LIKE about Blog Money Blueprint
The following are the things I particularly like about Blog Money Blueprint—
Jon Anthony is Legit
With his online presence and comprehensive lessons on making money by blogging, Jon Anthony is legit and could potentially help you with your online venture.
Comprehensive Modules
As I mentioned, the lessons relayed in training are extensive and helpful, especially for beginners.
What I DON'T LIKE about Blog Money Blueprint
Now, below are the disadvantages you have to take note of about Blog Money Blueprint—
Too Expensive
First and foremost, Blog Money Blueprint is too expensive. If you are not willing to spend a one-time payment of $697 or an annual payment of $499 with an additional $47 the ensuing year, then this training course is not for you!
Insufficient Information about the Owner
One way I verify the founder's credibility is by looking into their background and income disclosure statement.
Although I can't conclusively say that he is untrustworthy, even with the lack of online information, it is essential to consider whether they're worth your time and money.
In this case, we have to rely on his own words.
Final Thoughts on My Blog Money Blueprint Review and My Personal Rating About the Training Program
I hope my Blog Money Blueprint review has provided you with the key points to determine whether the program is right for you or if you should continue searching for better alternatives.
As I said, Blog Money Blueprint is expensive, considering the number of more affordable options, and it may not be suitable for people under a tight budget.
But if you have the money to accommodate the program's asking price, then, by all means, please try the program for yourself.
With this being said—I am giving Jon Anthony's Blog Money Blueprint a rating of 7 out of 10—

In the last section of the article, I will present an alternative training program that is free to try and can help you reach your financial goals…
An Alternative to Blog Money Blueprint
As I emphasized earlier, affiliate marketing is very popular in today's generation because of the financial independence it can provide once you have correctly set up and managed your online business effectively.
However, not all affiliate marketing training programs that promise to help you with the eComm platform and gain high and reliable income are legitimate and can indeed give you what you desire.
Blog Money Blueprint may be good training for beginners, but as I said before, it is expensive.
Also, you must remember that you have to put up the capital for the online business, which could range between $500 to $3,000, depending on your path.
Fortunately, budget-friendly alternatives can provide stable income, and one of them happens to be my best work-from-home recommendation!
And to show you my appreciation just by being here today and reading my Blog Money Blueprint review, I'm also giving you my eBook for absolutely no cost to you—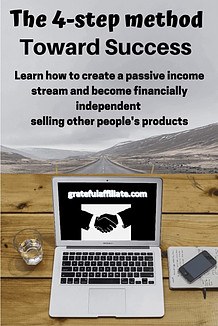 Thank you for the time and effort in reading my article!
And I hope to see you in the next articles!
Peace!