Is SAS Affiliate a scam? Or is it legit? For today's topic, I'll help you determine whether the program is a good investment or not?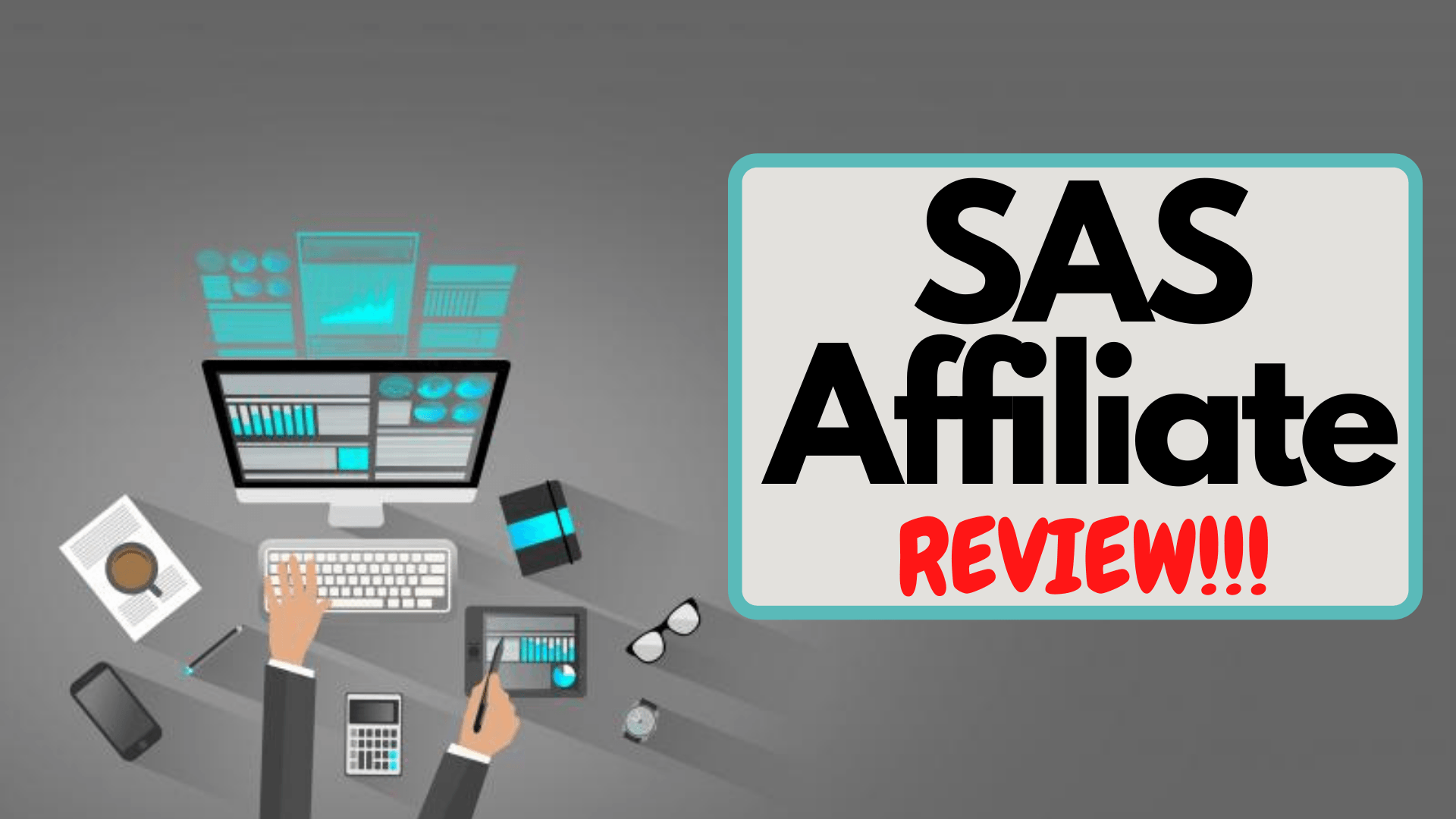 Is SAS Affiliate a Scam? Or is it a legitimate and good investment to engage with?
If you're having these thoughts about the program, then the review I have prepared for today will help you decide whether it would truly provide you the quality affiliate marketing training you seek.
In today's topic, I will discuss some of the programs' specifics and list the pros and cons you have to consider before signing up.
But before I start, let me disclose that I am NOT connected or an affiliate of Jason Caluori and Barry Plaskow and in NO way promoting or representing any of their programs.
This content is my unbiased and honest opinion about the program. And then help you determine whether they're indeed a good use of your time and money.
So once again, is SAS Affiliate a Scam? Or is it legit? Let's begin and find out the answers…
Let's Meet the Founders of SAS Affiliate
Before I resume discussing the specifics of SAS Affiliate, let me introduce you to the programs' founders first.
There's not much information about Jason Caluori and Barry Plaskow on the internet. The following details about their backgrounds are the best that I could gather—
Jason Caluori
Jason is a digital entrepreneur who was able to attain financial success by selling products online through copywriting.
He also previously worked for G Fuel and with a popular financial internet guru such as Tai Lopez.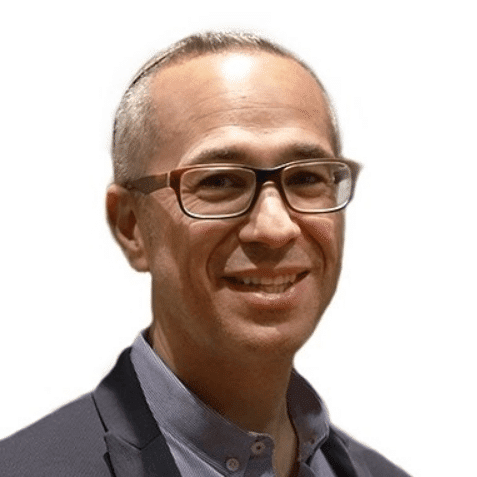 Barry Plaskow
On the other hand, Barry Plaskow started gaining success in 2010 as an eComm entrepreneur.
His accomplishments in the industry gave him the motivation to organized several training courses to help others as well.
Most of these programs revolve around a variety of eComm topics such as the basics of eCommerce, affiliate marketing, how to find or create the perfect products to sell, etc.
It's challenging to verify their claims without sufficient information. This may be the case—I also didn't find any reason to believe that they may be committing any fraudulent acts.
If you want to be sure whether they're a really good use of your time and money, let's continue and find out more about the program…
What is SAS Affiliate? And How Much the Training Program Costs?
As the name suggests, SAS Affiliate is a training course that offers lessons on the essentials of affiliate marketing.
The program primarily focused on newbies in the field in overcoming their uncertainties about affiliate marketing and then help them start making money online.
The course is also a step-by-step process that makes the learning process a little easier.
They use the web-hosting platform Groovepages in demonstrating creating landing pages and publish quality contents that should generate leads. This is with the help of their so-called SAS ninja SEO technique that should boost rankings in search engines.
If you're interested in availing of the SAS Affiliate training course, it will cost you $497 to get the full program.
There's a payment plan, though if you don't have the budget as of the moment, but bear in mind that you'll end paying more than the original of the program.
For example, the three-month payment will require you to settle $197 per month—this equals a total payment of $591. On the other hand, the five-month payment plan requires a monthly settlement of $137, which equals a total payment of $685.
As good as the program would be—I believe that it is a bit overpriced considering that there are some free resources online and much cheaper and more quality training alternatives around.
Also, I'm not certain if there are any refund policies because I didn't find any stipulations to the matter.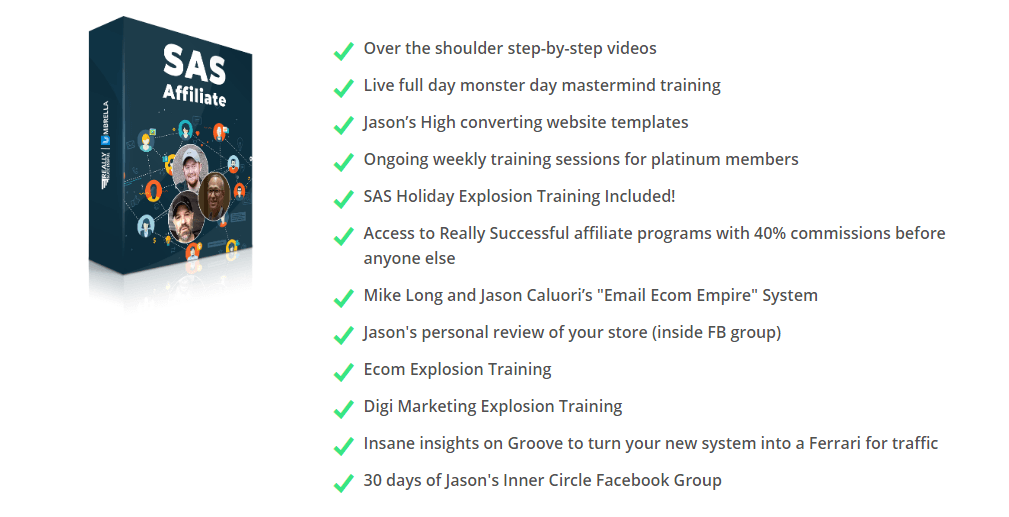 And if you're looking for a better affiliate marketing program that's budget-friendly yet can deliver equal or far superior results, then you have to check out my best work-from-home recommendation!
What are the Courses Included in the Program?
And to give you a better perspective of how the program works, the following are some of the modules included—
Introduction and Pre-Game – the first two parts of the program is dedicated to mindset preparation and giving you some key points you have to remember before starting with the training
Picking Products – in this section, you'll learn the creators' insight on selecting the right products to promote
Picking Keywords – finding the proper keywords is vital to rank higher in the search engines
Writing Contents – after you have planned for the right products to promote and select the proper keywords, you will be taught how to publish contents that are generating leads
Site Building – this part of the program basically imparts training on how to structure your own website using Groovepages and utilize the tools included in the host builder software
Building Links –  the next training you'll receive involves searching for authority webpages that can boost your internet presence
Templates – as the name states, it includes pre-made contents used by the creators themselves
Live Training Session – from time to time, they also provide live training sessions to ensure that the students are heading in the right direction
Various Bonuses – this section is basically composed of three bonuses such as Webinars from Jason, Ecom Email Empire Series, and an interview with Zac Benson-he is a prominent figure and expert in Instagram marketing
Private Facebook Group – last but not least, the member will also gain access to the SAS Affiliate's exclusive Facebook group
I also reviewed several affiliate marketing training programs in the past. You can refer to them out if you like—Super Affiliate System Pro by John Crestani and Affiliate Marketing Mastery by Ivan Mana.
Or, you can visit and check the entire list of reviews here.
Is SAS Affiliate a Scam?
As you might have already surmised, the SAS Affiliate training program is NOT a scam in any way.
If you're considering signing up, then you'd be glad to know that the program is legitimate.
What I LIKE about the SAS Affiliate training program
Legitimate Creators
Jason Caluori and Barry Plaskow are legitimate digital entrepreneurs and authority in providing training on affiliate marketing and other eComm topics.
Beginner-friendly Topics on Affiliate Marketing
As mentioned, the training of SAS Affiliate includes the basics of affiliate marketing and is relayed in a step-by-step process that could especially benefit newbies to the business model.
What I DON'T LIKE about the SAS Affiliate training program
Expensive!
The opinion of whether the price of $497 is fair or not is subjective. As I mentioned earlier, I feel that the program is a little overpriced considering the number of more affordable options and free resources online.
And if you're looking for a training program that can definitely help you with affiliate marketing and achieve your financial goals, then you have to check out my best-from-home recommendation!
Typical Affiliate Marketing Course
As I said, the topics are especially advantageous to individuals with no prior or have little knowledge about affiliate marketing. However, it may not be as relevant to seasoned and experienced affiliate marketers.
No Stipulation for Refunds
Again, there's no refund policy indication if there are any. Now, this is an important subject to potential clients because they wanted to be sure that they're getting their money's worth—no matter how small or large it is, right?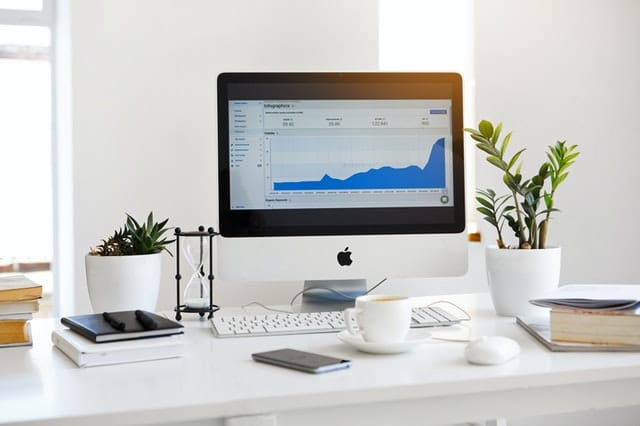 Final Thoughts
I hope my review has provided you the answer you need in answering the question—is SAS Affiliate a Scam? Or, is it a good training program to engage with?
If you are just starting out in affiliate marketing and if you don't mind spending on the program's cost, then I believe that the SAS Affiliate would be a good fit for your preferences.
However, as I repeatedly emphasized, you may find some free resources on the basics of affiliate marketing on the internet.
Also, if you are a seasoned affiliate marketer, this program may not be for you, and spending $497 would be a waste of your time and money.
If there's one specific topic that you'd like to learn, like Groovepages, then you can find other programs that are especially dedicated to the matter.
Besides, there are more budget-friendly training programs that can provide you the results you have in mind, and if you are interested in knowing my top recommendation, then let's continue to the last part of today's review…
How I Earn Income Online
Probably the most profitable source of eComm platform around is affiliate marketing. And this is rightfully so for many apparent reasons, which includes the following factors—
100% legit business model
It suits all levels of experiences
It can be a stable revenue source if the business is managed effectively
The eComm platform is very cost-effective
The affiliate marketers potential revenue is unlimited because they can advertise as many businesses as you like
As you might have surmised, the primary task of digital entrepreneurs is to advertise a product or service through their publications online.
And then, you earn income anytime someone engages your personalized affiliate link and uses it to purchase the offerings on the webpage of the eComm company you're representing.
Of course, your success in this endeavor may rely on the quality of engagement. And if you're new to this form of business, then you no longer have to concern yourself about it any further because I got the perfect solution for you!
Do you see the highlighted texts below?
Consider giving it a light prod, and I'll show you how you can publish posts that driving quality traffic and converting sales—
>>HERE'S MY BEST WORK-FROM-HOME RECOMMENDATION!
Well, I believe that is just about it!
Thank you for rendering your time in reading my "Is SAS Affiliate a Scam?" review!
And just for being here on my website, I am offering my eBook for Free. In it, I explain how I earn money while sleeping (and when I am awake too)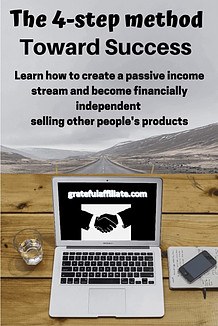 Just click on the button below and get your copy right now!

Peace!