Welcome to My Lottery Loophole review! In today's article, I will provide you with the answer you need to determine whether the program is right for you or not!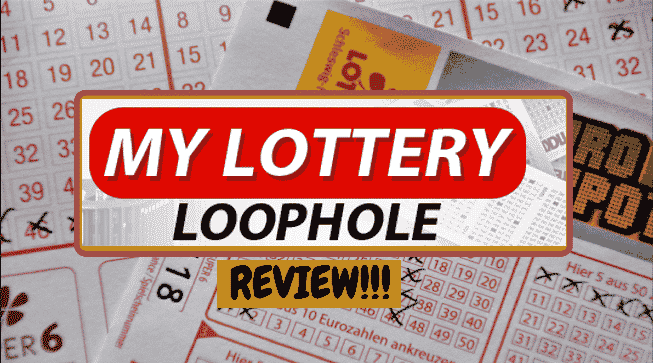 Welcome to My Lottery Loophole review!
Many individuals dream of having a good life that is free of worries and allows them to just enjoy their existence. Ironically, most of them don't want to exert any effort and would rather prefer an instant solution to their money problems.
So how do they go about this? It is through gambling, such as the lottery.
I'm sure you have dreamed of hitting the jackpot even at least once in your lifetime, right? After all, once is already enough considering the significant amount of the earnings.
How about a person who claims to have hit the lottery seven times named Richard Lustig? While some state that he actually has won 23 different times?
You might be wondering how he did this but skeptical since the lottery is really purely a gamble, and your chance of winning is actually based on luck.
Anyway, if you're here today to get to the bottom of this and determine whether he could indeed give you the financial wealth you so crave, then the article I have prepared for today is just for you!
But before I begin, allow me to reiterate that I am NOT an affiliate of My Lottery Loopholes, and I will NOT gain any benefits if you decide to check out their program.
So without further ado, let's get right into it…
Who is Richard Lustig? The Seven-Time Lottery Winner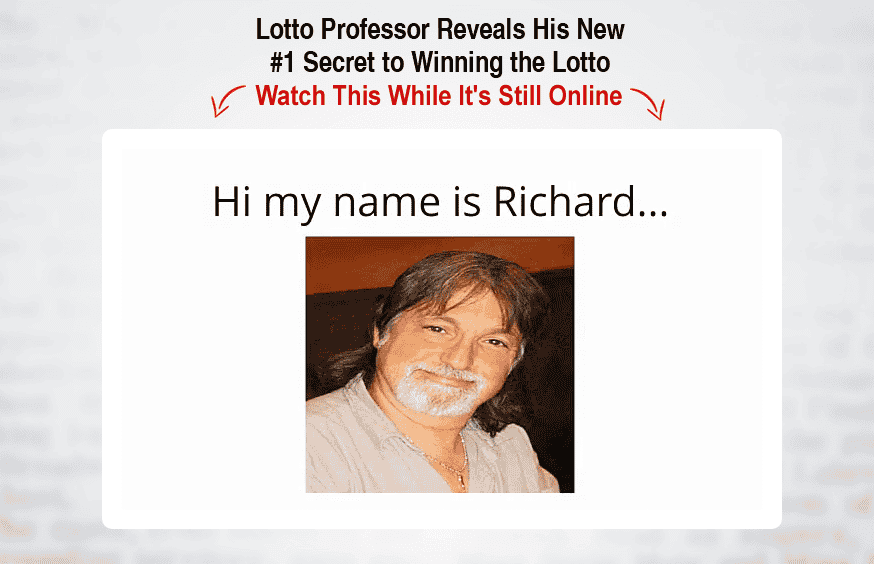 Yes. Richard Lustig is a real person who has won seven times in his lifetime from 1993 to 2010, with total earnings of $1,052,205.58 before taxes. However, two of the seven earnings are actually holidays rather than cash prize winnings which totaled $8,560.66.
In reference to Wikipedia, the following is a list of his winnings from various lottery schemes—
● January 1993 – Scratch-Off Ticket earnings amounting to $10,000
● August 1997 – Florida Fantasy Five earnings amounting to $13,696.03
● June 2000 – Scratch-Off Ticket earnings amounting to $3,594.66
● October 2001 – Scratch-Off Ticket earnings amounting to $4,966
● January 2002 – Florida Mega Money earnings amounting to $842,152.91
● November 2008 – Florida Fantasy Five earnings amounting to $73,658.06
● August 2010 – Florida Fantasy Five earnings amounting to $98,992.92
I also read an article online stating that he actually won 23 cash prizes from the lottery, but there's no proof or any data to back up their claims.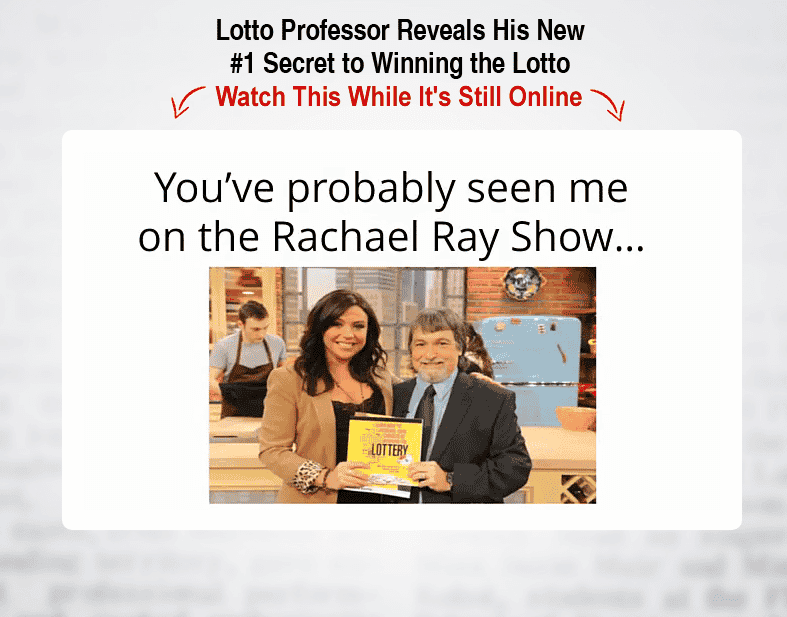 Because of this amazing feat, he was even featured in shows like the Rachel Ray Show and was included in Ripley's World Records.
He says that his methods include the use of hand-picked sequential numbers and repeatedly using those numbers. Many believed in the method, which explains why his book ranked top three in Amazon's Self-help genre in 2013.
So does this mean he is trustworthy and really possesses the magical powers to help you become wealthy through the lottery?
Let's continue to the next section of My Lottery Loophole review, and I'll explain further…
Heavy Criticisms from Financial Experts
As impressive as his lottery accolades are, Lustig was involved in a lot of criticism from financial analysts. First of all, he was spending much of his earnings to buy other sets of scratch-off tickets or betting in lotteries.
Also, financial experts like Zac Bissonette do not recommend his methods and even label them as dangerous because of how low your odds of winning are. He characterized his methods as way less inferior compared to the selection of random numbers.
CNN Money was even heavily criticized for featuring Richard Lustig on one of their financial-related shows. The video was later taken down due to the event, and released a statement about the matter was.
Just with the criticisms of the financial experts, you can immediately surmise that there's something wrong with his method. And it has not something to do with jealousy or breaking the system, or the involvement of the Illuminati.
It's just that lottery is still a form of gambling, and your chances of hitting the jackpot pretty much rely on luck. For example, how can you even identify the scratch-off tickets with the winning combination? That is impossible.
Anyway, if you're still curious about what's inside the program, then let's continue with My Lottery Loopholes review…
What is My Lottery Loophole?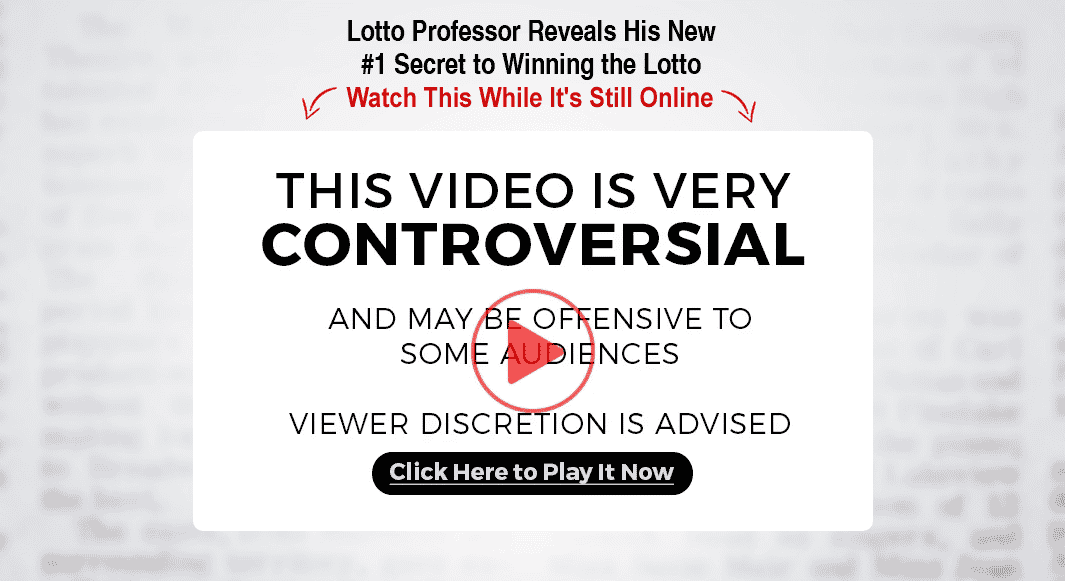 As you might have already known by now, My Lottery Loophole is a program that promises you the winning combination in the lottery consistently.
However, seven times is not a consistent number if you ask my opinion. Plus, you have to remember that Richard spent most of his cash prizes on buying more lottery and scratch-off tickets. Thus, I am a little bit skeptical if his system indeed works.
Or his method is really purchasing tons of tickets and then spending a portion of it on buying more tickets. And mathematical figures in this matter are irrelevant, and I assure you that the Illuminati are not involved either.
Extraordinary claims require extraordinary proofs. In this case, My Lottery Loophole does not have any income disclosure statement to back up its extravagant and gaudy claims.
All they show are these supposed video testimonials that I highly doubt to be fabricated. I suspect that the people behind it are paid actors from Fiverr or UpWork, perhaps.
Also, any developer can create an algorithm that generates random numbers. That is actually where your $97 is going to—the garbage.
Lastly, I want to point out that if his method does indeed work, then why won't he just focus on making money from his system instead of putting all of his energy into marketing and obtaining money from his audience.
I wrote a review on the same product with a different name a while back called Auto Lotto Processor. You will find that not much has changed from this system to the one I wrote a review on back in 2019. So this is just a rehash of the original product. Nothing new!
There is also another related website to this product called Winning Lottery Method, and it's the same garbage if you ask my opinion!
I also wrote articles before about the stock market prediction, which is still essentially a gamble in perspective.
Some examples that you can read about are Savage University, Project Thunderbolt, Stock Navigators, and The Mindful Trader, just to name a few of them.
How Much is the Program?
The initial cost you have to prepare for My Lottery Loophole is $97. Since it is a Clickbank digital product, you are supposed to be protected with a 60-day refund policy.
Also, the $97 may not mean that much to some, but you'll end up spending more due to the ensuing upsells.
If you're looking for a source of income online, that's less risky and yields higher and more stable profits, then you have to check out my best work-from-home recommendation!
Is My Lottery Loophole a Scam?
What I initially noticed is that he is speaking in the first person as if he is the real Richard Lustig. But when you look at his Wikipedia information, Richard has been deceased since 2018.
Also, I find it odd that the developer of the program is using free stock images. For one thing, the mansion that was shown in the video sales letter is a free stock image, as you see in the following—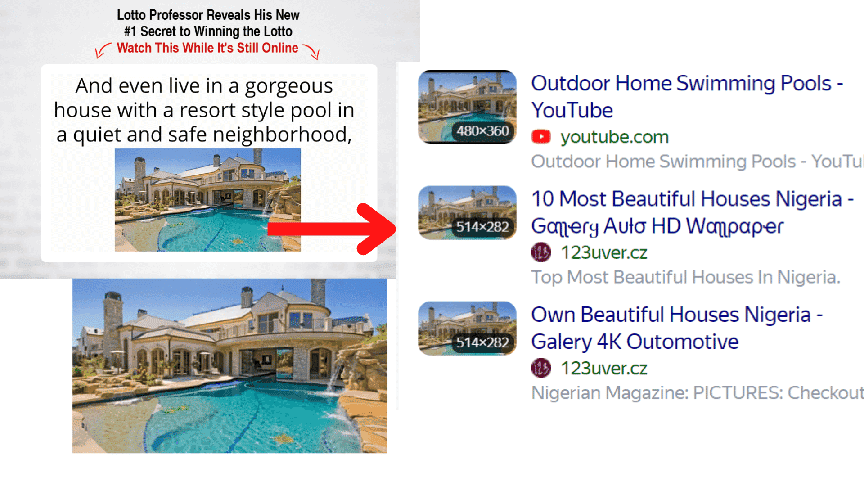 As I have discussed, financial expertise sees him as a fraud, and his methods are potentially dangerous.
With this being said—I would rather have professionals with training and years of experience in the field than a man who claims to have the magic formula for helping you become financially wealthy. But all he does is reinvest a large portion of earnings in buying additional sets of lottery tickets.
You would have a better chance of winning when you put your money in stock trading than gambling in the lottery.
The bottom line here is I give this product a BIG 0 out of 10 stars – Stay Away!!!
What I LIKE about the Lottery Loophole Program
I did not find any positive traits that could lead me to recommend Lottery Loophole. They explained that winning the lottery is something as easy as 1-2-3. But in reality, it is purely a game of chances, and the probability of you hitting the jackpot is slim to none because there's no way for you to predict the outcome.
Just invest your money with income opportunities that can truly provide you the financial independence you seek, such as my best work-from-home recommendation!
What's more outrageous is that they even claimed that a secret society such as the Illuminati is behind why regular Joe's are finding it hard to win. But well, in fact, they are not involved with such matters. I assure you that the Freemasons are a real society, but it's highly doubtful that the Illuminati even exist today.
However, this would be a good movie plot, don't you think?
As I said, you would have better chances of making money in stock trading than in investing your money in the lottery.
What I DON'T LIKE about the Lottery Loophole Program
The system is just a bad program overall. The system's supposed algorithms are just random numbers that won't give you any value at all.
Although the consumer is protected by Clickbank's refund policy, I think it is a waste of time to even engage in the program.
Final Thoughts on My Lottery Loophole Review and A Better Alternative
I hope my lottery loopholes review has helped you in determining why the program is no good at all.
Yes. Richard Lustig had legitimately won the lottery seven times. But it doesn't mean that his method works. As I explained, there's no proof to back up that his system can really help someone win the lottery.
If what you're after is a platform that can truly help you gain a reliable source of income online, then you have to refer to my best work-from-recommendation!
Well, I believe that's just about it for today's topic!
And to show you my gratitude just by being here today, I'm also giving away my book to help you kickstart your digital marketing endeavor—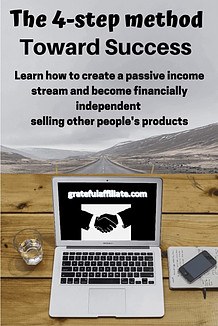 Thank you for the time to read My Lottery Loophole's review! I hope to see you in the next topics!
Peace!