Affiliate marketing, or earning money by promoting other people's products, has been growing in popularity since the late 90s. These days, thanks to improvements in technology, it's become a major way for people to earn money. One of the awesome things about being an affiliate marketer is that it gives you the freedom to make money from your own home or even while doing things you enjoy, like traveling.
You've likely turned to the good old internet to find out how you can start affiliate marketing without any prior experience. But remember, not all the affiliate marketing programs you find online are legit. Some are authentic and can truly help you, while others might just be looking to make a quick buck at your expense. So be careful as you navigate this landscape.
You might have come across John Crestani's Super Affiliate System 2.0 and Liam Kaye's and Liam James Kay's 6 Figure Affiliate Bootcamp. These are two big names in affiliate marketing training worldwide, but they're not the cheapest. Meanwhile, Fergal Downes' Empire Affiliate Method is more budget-friendly and popular, especially with beginners. But does it live up to its promises, or is it all just talk?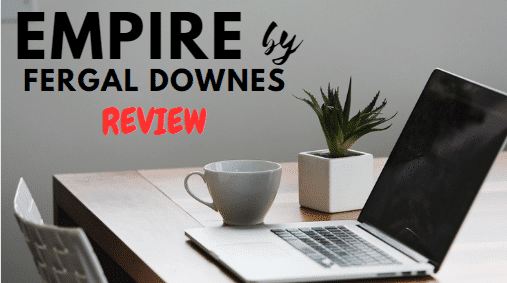 If you're interested in Fergal Downes' Empire method but are worried about whether it's legit, this brief but helpful blog I've put together will clear things up. It'll help you figure out if it's worth your money or if you should look for better options. So without any further delays, let's get right into today's review…
Product Overview: Empire by Fergal Downes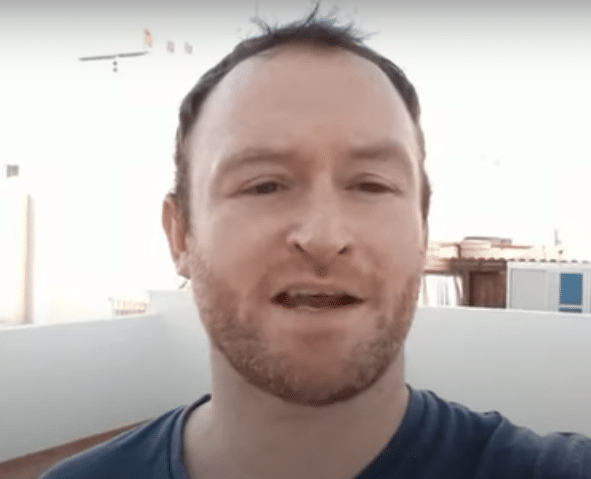 The Empire affiliate marketing program was created by Fergal Downes, a digital marketer hailing from Ireland. Just like many of us, when Fergal first dove into affiliate marketing, he didn't have much experience or many skills. But he didn't let that stop him. He rolled up his sleeves and put in years of dedicated work and effort to learn how to run an affiliate marketing business all on his own successfully. Fergal's own journey, combined with his eagerness to share the knowledge he's gained, motivated him to set up his own affiliate marketing program. His program is especially geared toward people who are just starting out in affiliate marketing and need some direction on where to begin.
What sets Fergal's program apart from many well-known affiliate marketing training courses is that it doesn't come with a hefty price tag. While some of these courses can cost you thousands of dollars, Fergal's program is a lot more wallet-friendly. It's a great fit for beginners or people who can't afford to spend a huge chunk of money on training. The main aim of the training is to teach you how to bring visitors to your websites and landing pages without having to spend a lot on it. In my opinion, this is a really valuable skill, especially if you don't have a lot of money to spend on ads on Google or social media.
Fergal shares with you his insights on improving your online presence that draws attention. And by following his method, he hopes that it could also result in high lead generations and positive engagement from your audience that produces profits and commissions.
Below is a summary of the program to give you a good idea of what to expect:
Step-by-step training on the essentials of affiliate marketing
Tutorial on driving organic traffic to websites and landing pages
Access to additional free training and live training
Exclusive access to his social media community
Although Empire's main objective is to help beginners, it can also be used as a reference by experienced affiliate marketers who are struggling to drive traffic. What stands out with Empire is that they focus on organic or free traffic. Fergal teaches that you don't have to spend hours creating promotional videos or putting high amounts of money in paid ads like Google, Bing, YouTube, Facebook, etc. All you need is to know where to look for organic traffic.
How Empire by Fergal Downes Works?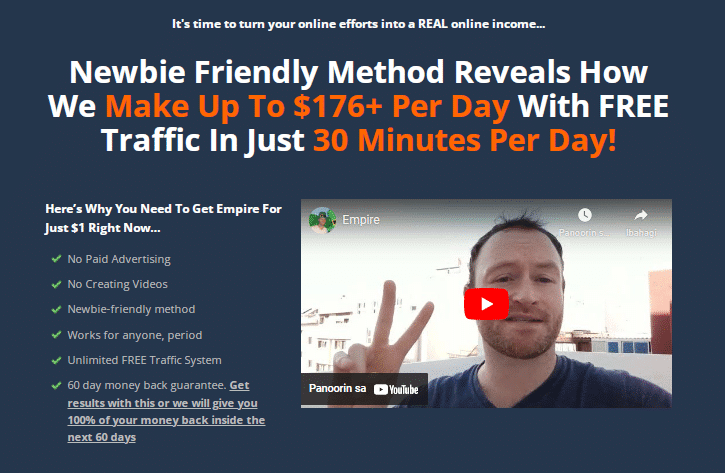 Starting your journey with Fergal Downes' program begins by paying the sign-up fee and sharing your personal information with them. Once you've done that, you'll be greeted by Fergal Downes himself through a pre-recorded video. On top of that, you'll also need to join their exclusive social media group.
From what I've found out, this program offers over 500 different training modules. If that's accurate, it's a pretty amazing amount of training for the price you're paying. It goes beyond what other big names like John Crestani and Liam James Kay offer in their courses.
Now, at the heart of Fergal Downes' training program is something called The Empire Trick. This is the part of the program that teaches you about organic or free traffic, which they mention on their website. As anyone involved in digital marketing knows, traffic – or people visiting and engaging with your content – is absolutely vital. It's what keeps your business going and relevant. But the kind of traffic you're probably used to involves paying for ads on platforms like Google, Facebook, Bing, or YouTube, to name just a few.
What The Empire Trick does is show you how to set up a website and landing pages that draw in visitors without having to resort to the typical paid advertising methods I just mentioned. This can be a real game changer for those looking to minimize their advertising costs while maximizing their website's traffic.
Recommended: when I was starting in digital marketing, my concerns back then were also about lead generation and sales conversion. However, I soon found out that it is very possible to establish a profitable business even if you are only using organic traffic. If you want to learn more about the program that helped me create a website that's driving traffic and converting those leads to sales, then you have to check out my best work-from-home recommendation!

Effectiveness of Empire by Fergal Downes
The most crucial element in affiliate marketing is lead generation. As mentioned, traffic is the lifeblood of your website because it gives you the chance to market your products or services. It is somehow creating a link between you and your audience that establishes a positive engagement, which would eventually lead to sales depending on how well you pitch a brand.
When it comes to drawing attention to your online content, you have two main strategies you can use: paid ads and organic traffic. Now, paid ads can be really effective because they put your content out there on major platforms where lots of people can see it. But the downside to paid ads is that they can also be pretty pricey.
On the other side of the coin, you have organic traffic. This method isn't as certain as paid ads because it depends on how well you use the resources at your disposal. But if you play your cards right, organic traffic can bring in a lot of visitors to your site. You can drive organic traffic by using things like sales funnels or by promoting your content on social media and through other related methods, all of which you have to do manually. While this takes a bit more effort and isn't as straightforward as simply paying for ads, it can be a much more cost-effective way to attract attention to your online content.
Fergal Downes' Empire is extensive training on organic traffic that will significantly benefit beginners by a thousand-fold. Fergal's training on organic traffic is also beneficial if you are on a tight budget and looking for ways how you can save money. In addition to the training, the program also offers additional tools to improve your chances of succeeding, such as live training, online community, and customer support services.
Pricing and Plan
When it comes to pricing, Empire certainly stands out from the crowd. Fergal has an interesting approach where he lets you try out the program for just $1. This trial lasts for 14 days, and it's a great way to dip your toes in and see if this is something you want to commit to. Once the trial period is over, you'll be billed $37 each month. And if, at any point during those first 14 days, you decide it's not for you, there's a refund policy in place.
But there is a bit of a catch. The program does come with quite a few upsells. That means after you sign up, they're going to offer you additional products or services that cost extra. These upsells include the following:
Done-For-You Facebook Messenger Bot costs $97 – a DFY bot in helping you promote any brand in Facebook Messenger
Free Traffic Bonanza costs $17 – more advanced feature on organic or free traffic
3 Done-For-You Traffic Machines costs $17 – DFY materials in helping you boost traffic
Recommended: If you are searching for an affordable program that can help you build a profitable website without any upsells, then you have to check out my best work-from-home recommendation!

What I like and dislike about the Empire Method
I have summarized the advantages and disadvantages of Empire by Fergal Downes, which you have to take note of before buying his affiliate marketing program.
First, let's take a look at the pros of the program:
Fergal Downes is a seasoned digital entrepreneur you can trust.
The focus is on organic or free traffic, which suits people who are starting from scratch or looking for a more cost-efficient way to promote a brand.
$1 for a 14-day trial period
Consumers are protected by a 60-day refund policy
The following are the cons of Empire by Fergal Downes:
Upsells
In my opinion, they should also teach paid ads since they are the most common and most effective way to drive traffic.
Final Thoughts/Conclusion
Empire by Fergal Downes is a legitimate affiliate marketing program. It is one of the best programs that provides training on organic or free traffic. The only disadvantage of taking Fergal's program is the upsells which he doesn't disclose upon initial registration, and you'll only learn about them once the program progresses. Nevertheless, I honestly believe it is a quality program that can help you generate leads and convert sales through organic traffic.
With this being said, I am giving Empire by Fergal Downes a high rating of 8 over 10:

Looking for an Alternative?
Since 2015, I've been using affiliate marketing as my main way to earn passive income – that's money that keeps coming in even when I'm not actively working. It's really helped to boost my budget and has allowed me to save up a nice chunk of change. But I'm not the only one who's had success with affiliate marketing. All around the world, there are people who are not just making a little extra money through affiliate marketing but have actually turned it into their main source of income, supporting their lifestyle fully.
One of the things that makes affiliate marketing so popular is how beginner-friendly it is. You don't need a ton of money to get started. In fact, you can set up and run a website with a budget of just $500. This low cost to get started makes it a really low-risk business to venture into. Plus, there's no need to worry about things like managing stock or shipping products. Your job is simply to promote the brand and guide customers to their landing pages. After that, they take care of the rest.
I won't lie; when I was starting out, the idea of diving into affiliate marketing was a little daunting. I felt unsure of myself because I didn't have the skills or knowledge I thought I needed to succeed in this business. But I decided to push past those doubts and found a program that taught me everything I needed to know to create a profitable website.
If you are interested to learn more about the program that has helped me over the years and beginning your own affiliate marketing venture, then you have to click on the highlighted description below—
>>HERE'S MY BEST WORK-FROM-HOME RECOMMENDATION!

And to show you my gratitude for being here with me today, I am also giving you my eBook for absolutely no cost to you to kickstart your affiliate marketing business: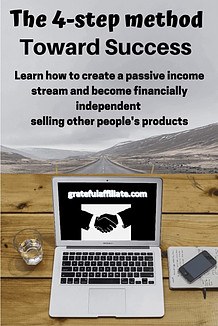 Peace!