Welcome to my 100K Academy review! In this presentation, I'll provide my insight if Charlie Brandt's course is a good value for your money or not.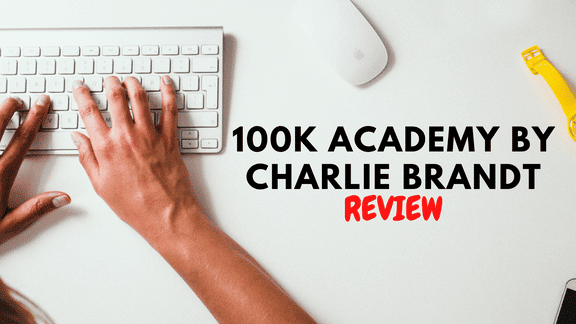 Welcome to my 100K Academy review!
The trend of earning reliable income online has exploded in popularity for the last couple of years since we were pretty much confined in our homes during the COVID-19 pandemic.
And one of the programs that you have likely come across during your search for the best online income opportunity is Charlie Brandt's 100K Academy.
His sales pitch is indeed enticing, and he has a huge amount of followers, but is this really a good indication of its legitimacy?
But if you're still unsure whether they're the right choice or not, then you'd be glad to know that the article I have prepared for today will give you the answers you seek!
But before I begin, let me have this moment to disclose with you firstly that I am NOT an affiliate of Charlie Brandt and in NO way marketing on his behalf any of his digital programs.
I will NOT profit and gain any commissions if you decide to avail of 100K Academy after you have read my review.
So without further ado, let's get right into it…
Let's Meet the Brains Behind the 100K Academy Online Training Course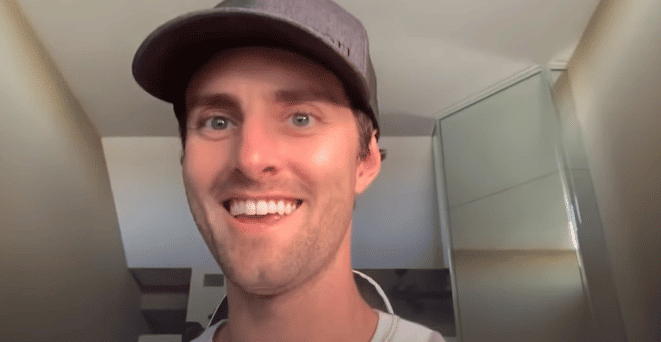 As you might already know by now, Charlie Brandt is the founder and owner of the 100K Academy online training course. He is a digital entrepreneur and is currently based in California.
And according to the statements about him online, he used to be homeless and had no source of income before he discovered the great potential of eCommerce. He was eager to learn the craft and mastered the skills needed that help him become a six-figure earner.
He also mentioned that he even used to have a $20,000 debt, and then he worked himself up and was able to achieve his financial goals and pay all of his debt in just a matter of 10 months.
In addition, Charlie Brandt is a social media personality with over 41K subscribers and a total of 42 videos as of today. It shows that he is no longer active with his YouTube account—his last publication on his main channel was about two years ago.
Anyway, the content of his channel primarily focuses on anything about eCommerce and clips on the topic of "how to earn money online."
I have watched some of his clips, and I can say that you can indeed receive a lot of value from his publications.
So does this mean he is really legitimate? Or is he a con artist, after all, trying to scam you for your hard-earned money?
Let's continue with my 100K Academy review and learn more about his program…
What is the 100K Academy Online Training Course?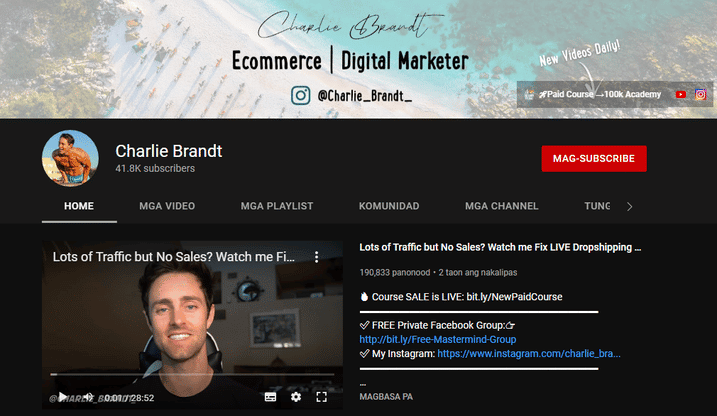 The 100K Academy is an eComm training program that provides lessons on the basics of setting up a successful dropshipping business and managing your store effectively.
If you are unfamiliar with dropshipping, in general, it is a type of eCommerce that utilizes the retail fulfillment method. You may imagine it as an online version of a typical brick-and-mortar business with the difference that it doesn't keep its own inventory.
The products you are marketing in your online store are from a third party that also handles the delivery processes as well. From this idea alone, you can immediately surmise the flaw of the business model.
Since you can't physically see and inspect the items, the quality of the products and delivery process are pretty much in question. Thus, it will need a lot of your time and patience in the trial and error phase.
Needless to say, it may also be expensive, and you will make cash outflows until you have found the right products to sell, third-party supplier, warehouse, delivery service, target market, etc. However, all things considered, it can be a lucrative online business.
I have reviewed several eCommerce and dropshipping training programs in the past as well. And you can refer to them if you like and exercise the options available to you—eComm Babe, eComm Profit Masterclass, Savage University, and Project Thunderbolt, just to name a few of them.
Or you can check my page and see the full list of reviews I have published previously.
However, if you are searching for the best alternative to dropshipping that is way more cost-effective, then you better try my best work-from-home recommendation!

What's Inside the 100K Academy Program?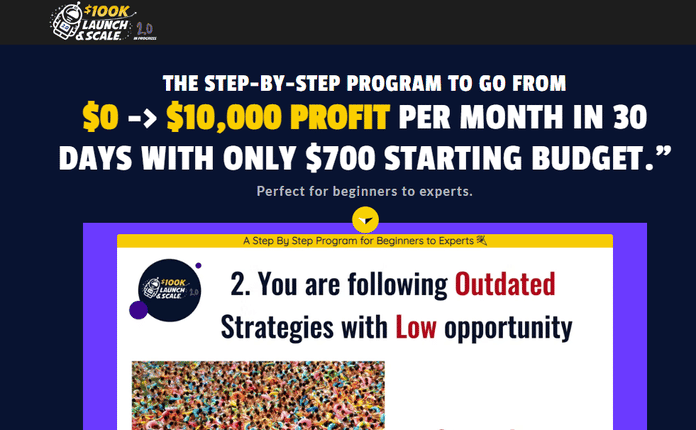 100K Academy comprises a total of 17 modules to complete the entirety of the training course. Now, below is a summary of what you'll receive after registering for the program—
First Module: The Introduction
As the name of the module indicates, the first section of the program gives you an overview of the program, so you get a better idea of how 100K Academy is structured.
Second Module: Product Research
Now, the next modules involve the actual training, which includes identifying your niche and finding the perfect product that suits your niche and target market.
Third Module: Over-the-Shoulder Store Set Up
The third module is all about the foundations of setting up your online store through the hosting services provided by Shopify and tips on how you can manage them that will help you achieve your goals.
Fourth Module: Technical Setup
In relation to the foundations of your store, the fourth module will provide you with lessons on setting up your site's merchant store, which should allow you to enlist and improve your product's online presence on Google.
Fifth Module: Copy My 10K Per Day Landing Page
The fifth module will give you 12 video lessons on optimizing your landing page to improve your site's online presence.
Sixth Module: First Phase—The 10K Launch
The following module is where everything gets interesting. The sixth module will provide you with lessons on setting up your ad accounts to increase your site's traffic and overall engagement.
Seventh Module: The 10K Growth
The next part of the training contains various lessons on optimizing your marketing campaigns, demographic tactics on your target market, and finding the right suppliers.
Eighth to Tenth Module: Google Shopping
In this section, you'll learn how to improve sales conversion by utilizing the Google Shopping application.
Eleventh to Seventieth Module: Facebook Ads
As the name of the lesson suggests, the last part of the training will teach you how you can improve lead generation and sales conversion through paid ads, particularly Facebook Advertisements.
How Much is 100K Academy?
You have to prepare your budget if you are interested in trying Charlie Brandt's dropshipping training program. The initial price of the program will cost you a considerable amount of $797!
In addition—you have to bear into consideration that the program doesn't include the expenses that you will incur in the actual setting of the site and other costs essential to maintaining your dropshipping business.
In establishing a dropshipping venture, you are looking at an initial cost of at least $1,000 above in order to get positive results in a few weeks or months. It may still depend on how well you have managed your business.
Anyway, the 100K Academy program also offers a 30-day refund policy. However, it bears a conditional requirement before you get your money back.
If you are not exactly satisfied with the program, you need to have at least gone through 60% of the training and asked for consultations from their list of coaches.
But if you are looking for a more affordable option that can deliver better results, then you can refer to my best work-from-home recommendation!

Is 100K Academy a Scam?
No. 100K Academy is NOT a scam.
As far as I am concerned, Charlie Brandt's dropshipping program can be especially beneficial to aspiring digital marketers who are starting from scratch and don't know where to start.
Now, the following is 100K Academy's very owner Charlie Brandt explaining and showing his program:
What I LIKE about 100K Academy
The following are the positive things about 100K Academy that you have to take note of—
Charlie Brandt is Legit
First and foremost, Charlie Brandt is legitimate, as I discussed in the previous section.
Excellent Program for Newbies
Beginners in the dropshipping industry will especially benefit from the 100K Academy training program.
What I DON'T LIKE about 100K Academy
Now, below are the reasons why I don't particularly like about 100K Academy—
Expensive
I believe the $797 asking price of the program is too high but that's my own opinion. If you have the will to pursue dropshipping and have the means to pay for the course, then by all means just do it!
No So Good Refund Policy
The refund policy is not so good because you have to comply with their conditions before you get your money back.
Final Thoughts on My 100K Academy Review and My Personal Rating
I hope my 100K Academy review has provided you with the essential information you need to determine whether the program is right for you or not.
As I repeatedly emphasized, the structure of the training may especially suit those with no experience with dropshipping and who have no idea where to start with the business.
However, a huge issue with the program is the price and the undesirable refund policy. If you are under a tight budget and plainly not willing to spend about $800 for a training course, the 100K Academy online course is not for you.
But if you have the funds to accommodate the asking price, then, by all means, you can try the program and see whether it would work for you.
With this being said—I am giving the program a 7.5 out of 10 rating

An Alternative to 100K Academy and Dropshipping
Although dropshipping can be a lucrative source of income, it requires time, patience, and the ability to study the market trend in order to succeed with the business. Not to mention, it can become really expensive and your profit margins may suffer the market trends.
However, if you want an alternative to dropshipping that yields equal or even far better results, then you may want to consider affiliate marketing. Yes, this eComm platform also has its challenges but compared to dropshipping, it is much more straightforward.
The following are additional factors to give you a better perspective on why many people are turning to affiliate marketing—
It is cost-effective
It suits all levels of experiences
You are not directly involved with any inventory and the eventual products shipment
You can start the business with a capital of less than $500 for the first year
It has minimal risk
Your potential profits are unlimited since you can market as many companies as you wish
I believe that's just about it in today's 100K Academy review, and if you want to learn more about affiliate marketing and how it can help you financially, then consider clicking the highlighted texts below—
>>HERE'S MY BEST WORK-FROM-HOME RECOMMENDATION!
And to show you my gratitude just by being with me here today, then I am also giving away my book for free to help you jumpstart your affiliate marketing business—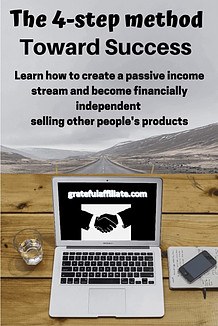 Thank you for your time and effort in reading my article!
I hope to see you next time!
Peace!