Are you curious about the 12 Minute Affiliate program and wondering if it's the real deal? Well, you're in the right place! In this review, we'll dive deep into the world of 12 Minute Affiliate and find out if you can really build a profitable site in just a few minutes.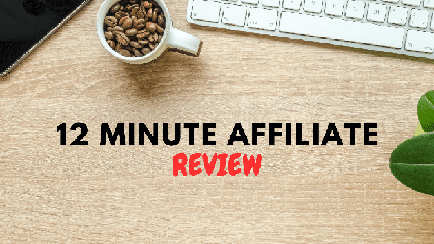 Affiliate marketing is a popular trend in the work-from-home industry. Although it has some challenges, the basics of the platform are pretty simple, and anyone can succeed with no experience in digital marketing.
Because of the increasing demand for affiliate marketing, there's also an increase in demand for training courses on the subject. But be careful! Not every program you find online is legit, and some are even scams.
One of the programs that promise high and reliable income is called 12 Minute Affiliate. If you're here to learn more about the program and if it can help you reach your goals in affiliate marketing, then my review will help you decide if it's worth your investment.
Before we begin, I want to make it clear that I'm not affiliated with 12 Minute Affiliate, and I won't earn any commissions if you decide to join the program.
So, let's get started and find out if 12 Minute Affiliate is the right fit for you!
Who is the Founder of 12 Minute Affiliate?
The person behind the 12 Minute Affiliate program is Devon Brown. The problem with 12 Minute Affiliate is that it's not really an affiliate marketing training program. It's more like a "done-for-you" system than an affiliate marketing program.
Some folks think that affiliate marketing and "done-for-you" are the same because both pay out commissions. But there's a difference: "done-for-you" rewards you for referrals, while affiliate marketing earns money through affiliate links and successful purchases of the products or services connected to the link.
The good news with 12 Minute Affiliate is that they offer a combination of both referral commissions and affiliate commissions, but they lean more towards the "done-for-you" side. I'll explain more in the next sections.
The issue with "done-for-you" systems is that they don't always share who's running the show. Many of them use fake names and hire actors to pretend they're legit.
Thankfully, this isn't the case with 12 Minute Affiliate. They disclose that Devon Brown is the founder. At first, I thought it might be a fake name, but he has various social media profiles and seems to be a real person.
However, that's about as much as we know about him. It's tough to verify his background because there's not enough information available.
Now, you might be wondering: is 12 Minute Affiliate legit or a scam?
Well, let's keep going with my review of the program and find out!
What is the 12 Minute Affiliate Program?
I mentioned earlier that the 12 Minute Affiliate program is sort of a combination of DFY and an affiliate marketing program. And this is because it offers Clickbank features and the typical hallmarks of a DFY scheme like ready-made materials and referral commissions.
Take note that there's no training here. Most DFY gurus claim that everything is already prepared for you like websites, landing pages, templates, and funnels that are supposed to guarantee instant traffic. They make it appear that it is your gateway to easy access to financial freedom.
However, there's no such thing as "instant traffic" because everything has to go through a process that includes content optimization and creating engaging content that attracts quality traffic and converts those leads to sales.
In addition, you have to remember that you are basically receiving the same set of DFY content as with another member. Therefore, quality and organic traffic are next to impossibility because prominent search engines like Google, Bing, and Yahoo see them as spam and potentially risky to the data of their users, which is why they filter them out.
The saving grace of the program is that they have a Clickbank feature. However, you can basically create your Clickbank account for free without the aid of 12 Minute Affiliate. But if you are still uncertain, you can watch free Clickbank tutorials on YouTube.
I also reviewed several DFY systems in the past. Some examples are Freedom Launchpad, 98 Unlimited, Multiple Income Funnel, and Secret Code System, just to name a few of them.
Or you can refer to the full list of reviews by clicking here.
If you're looking for a better alternative to "done-for-you" systems like 12 Minute Affiliate, then I have a recommendation for you that I think you're going to love.
My top work-from-home recommendation is to start your own affiliate marketing business from scratch. This might sound intimidating, but it's actually much easier than you think. There are plenty of resources available online that can help you get started, and you don't need any special skills or experience to succeed. Try it out for yourself for free.

Inside the 12 Minute Affiliate Program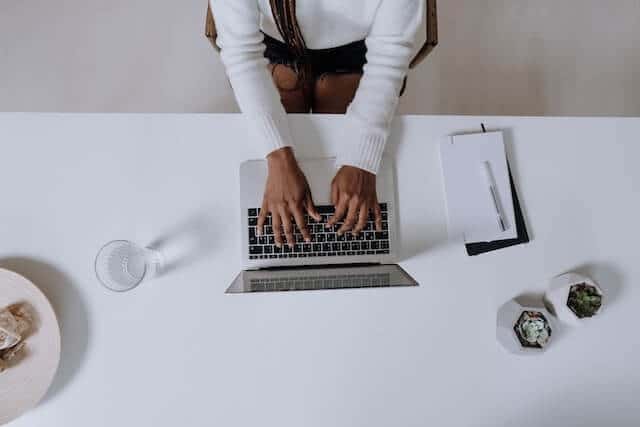 To get started with the 12 Minute Affiliate program, you'll first need to purchase it and complete the sign-up process. In the next section, I'll discuss the cost of registration. After signing up, you'll be prompted to create a free Clickbank account, which is necessary for earning commissions from referrals within the 12 Minute Affiliate program.
This referral aspect is the primary attraction of a Done-For-You (DFY) system.
Upon completing the required costs and registrations, you'll gain access to the following DFY materials:
Customizable landing pages tailored to your chosen niche
Sales funnels and email autoresponder software to automate your marketing efforts
A library of pre-written email marketing content to engage your audience
The option to purchase clicks (website traffic)
Referral commissions for successfully inviting people to purchase the 12 Minute Affiliate program
Numerous upsells to further enhance your online business
However, it's important to note that there's no guarantee that the clicks you buy will be from real people. This can impact the effectiveness of your marketing campaigns and the overall success of your online business.
How Much is 12 Minute Affiliate?
So, how much does the 12 Minute Affiliate program really cost? Let's break it down for you:
Basic Membership – For the starter package, you'll need to pay $47 per month or make a one-time payment of $397.
Gold Membership – If you want to level up, the premium package will set you back $97 per month or a one-time payment of $797.
But wait, there's more! On top of these membership fees, you'll also encounter a bunch of upsells along the way.
Now, if you're searching for a budget-friendly alternative that can genuinely help you make the most out of affiliate marketing, then you'll want to check out my top work-from-home recommendation!

Is 12 Minute Affiliate a Scam?
Most of the DFY schemes I covered are 100% scams. I am not going to say that with 12 Minute Affiliate. However, I don't recommend it to anyone as well.
The marketing pitch is exaggerated and misleading. In addition, it is a low-paying gig because of the low-quality traffic you are going to receive.
Now, below is what other people are saying about 12 Minute Affiliate:
What I LIKE About 12 Minute Affiliate
When it comes to 12 Minute Affiliate, I have to be honest with you, there are a lot of things that I'm not a big fan of. I find that their system generates low-quality leads, and there's a low chance of making sales.
One thing positive is that they offer a 60-day money-back guarantee because it's sold through Clickbank. This gives you a chance to try out the program and see if it's a good fit for you. If it's not, you can get your money back.
Overall, while there are a lot of things that I don't like about 12 Minute Affiliate, it's not all bad. If you're interested in a "done-for-you" system and want to give it a shot, then the fact that they offer a money-back guarantee might be enough to convince you to try it out.
What I DON'T LIKE About 12 Minute Affiliate
There are a few things that I don't like about 12 Minute Affiliate that I want to share with you in this review. I think it's important to be transparent about both the positives and the negatives so that you can make an informed decision.
Impractical!
One of the biggest issues that I have with 12 Minute Affiliate is that it's pretty expensive relating to what you will get. When you consider the low traffic and the low probability of making sales, it's hard to justify the cost. I think that the program is impractical for most people, especially if you're just starting out in affiliate marketing.
Tons of Upsells
Another thing that bothers me about 12 Minute Affiliate is the number of upsells they have. It seems like every step of the way, they're trying to sell you something else. This can be frustrating and overwhelming, especially if you're on a budget.
Low-Quality Traffic
But the biggest problem, in my opinion, is the low-quality traffic that the program generates. The leads you get from their system are not great, and this makes it much harder to make sales. When you combine this with the high cost and the upsells, it's not surprising that many people don't find success with 12 Minute Affiliate.
In conclusion, while there are some positives to 12 Minute Affiliate, there are also several things that I don't like about the program. If you're considering it, I recommend doing your research and weighing the pros and cons carefully before making a decision.
Final Thoughts on 12 Minute Affiliate
I hope my 12 Minute Affiliate review has provided you with the information you need in helping you determine why the program is not a good use of your time and money. The program is not a good option especially if you are aiming for a program that can provide you with the highest and most reliable income.
With this being said, I am giving 12 Minute Affiliate a final rating of 3 out of 10

Discover a Better Alternative for Online Success
Affiliate marketing has become a popular choice for people looking to make a stable income from home, and for good reason:
Low risk involved
Minimal startup costs (as low as $500)
No need to manage inventories or shipping
The unlimited earning potential with multiple affiliate partners
However, as you have seen in this review, some programs marketed as affiliate marketing are more like referral marketing, limiting you to promoting only one product. If you want true affiliate marketing success, it's essential to find a platform that supports your growth.
I've been using an incredible platform for the past seven years, which has taken me from a complete newbie to a seasoned affiliate marketer. This platform has helped me achieve financial freedom and grow my online business.
If you're serious about making affiliate marketing work for you and need guidance on where to start, I highly recommend trying this platform for yourself. Experience the difference a comprehensive and supportive program can make in your journey to success.
And the best part is that it has a free test drive membership, so there is no risk involved for you!
Don't hesitate – take the first step towards your online success today:
>>HERE'S MY BEST WORK-FROM-HOME RECOMMENDATION!

Also, to show you my appreciation for being here today, I am also giving away my eBook for free to help you start your online business—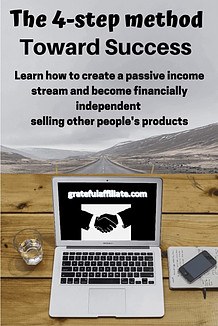 Peace!