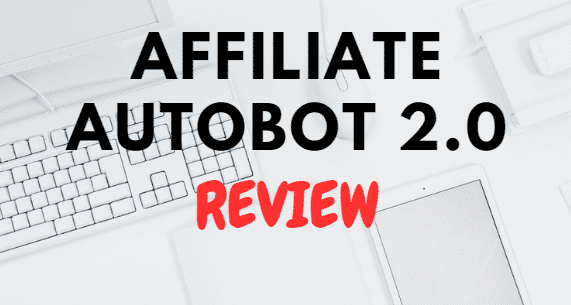 Among the common gimmicks of done-for-you or AI-bot scams is claiming that their system is revolutionary and can generate $500 to $1,000 even in your sleep. I know you've heard somewhere that if something is "too good to be true, then it's likely not true." And this is indeed the case with Affiliate Autobot 2.0.
It is apparently all hype, and they produce nothing of value to you. If you are here today because if for some reason you are interested in Affiliate Autobot 2.0, then the review I prepared will shed light on the matter and help you determine if they're a good value for your money or if they are a scam after all. So without any further delays, let's get right into today's discussion…
Product Overview: Affiliate Autobot 2.0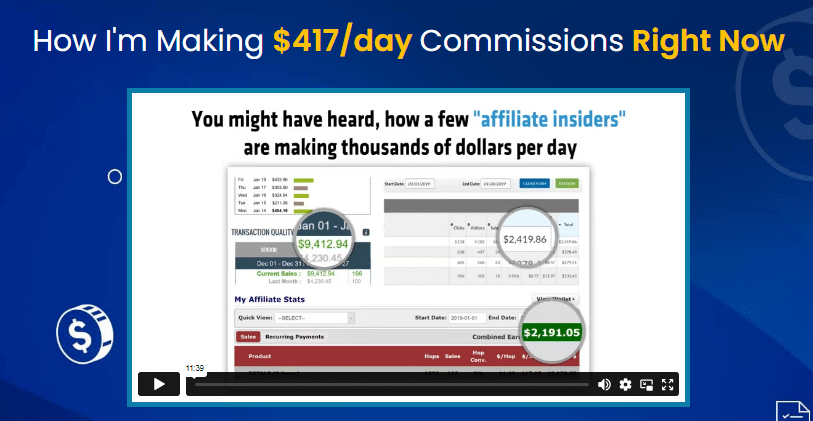 The website Affiliate Autobot 2.0 was established on October 29, 2018, by a person that only goes by the name of Chris. There's no additional information about him but some fake proof of income in an attempt to convince you that they're the real deal. However, it doesn't really mean anything because you can easily fabricate them with a photo editing application.
In any case, Affiliate Autobot 2.0 claims that its system is operated by artificial intelligence or bots. However, as mentioned earlier, this is just a gimmick, and what they are trying to sell you is a done-for-you system where you can just provide them with your information and payment, and your financial troubles should go away with a single push of a button.
It is marketed that the program is supposed to generate commissions from leading affiliate marketing platforms like Clickbank, JVZoo, and WarriorPlus. They claim that the system uses cloud software that utilizes 37 applications in automating your affiliate marketing business. If you are confused as I am, then what you have to take note of is all DFY schemes work the same. They only differ in their marketing pitches and the gimmicks they make to attract traffic to their website.
I will explain how the DFY works in the next section, but for now, let's briefly talk about the features of Affiliate Autobot 2.0. Aside from their DFY feature, the program also includes an autoresponder for email marketing and a program called ResellDB and FlipDB that comprises cheap and unlicensed software that you can include or sell through your content. Lastly, you'll also receive a set of video tutorials and PDF files that will guide you on using the DFY system.
Recommended: if you are looking for a better alternative than Affiliate Autobot 2.0 that can truly help you become more financially independent in digital marketing, then you have to check out my best work-from-home recommendation!
How Affiliate Autobot 2.0 Works?
Most done-for-you schemes will tell you that using their system is as easy as 3 to 5 steps. As with Affiliate Autobot 2.0, they claim that you can earn instant money from their DFY scheme in 3 steps, which include the following—
First Step: Select the Affiliate Program
The first step of the process is you have to select the affiliate program from the database. Currently, they are promoting six different software bots that claim to help you achieve this purpose. The six software bots Affiliate Autobots 2.0 is referring to are the following:
Warrior 50 – top 50 programs on Warrior Plus
CB250 – it presents you with 250 Clickbank product recommendations
King of the Zoo – hot trends in JVZoo
Launch Pulse – some of the predicted profitable products
King of the Zon – top 200 new product releases on Amazon (A bot to replace Amazon affiliate)
Hosting Affiliate Bot – they also offer the top programs in the niche of Monster Hosting
Second Step: Website Creation
Now, the next step is that the bot is supposed to create the website. The process includes the use of the following tools to accomplish the task—
Affiliate Ads 2.0 – it is claimed to generate traffic to your website
Website Widgets Tools – they promise that this tool helps the site increase the sales conversion of your website
Rapid Website Builder Software – it helps people to create engaging content
Bots 2.0 – it utilizes the Dropaveli tool to search for expired domains and hostings
Domainaveli – it helps you create a domain name
1 Click Affiliate Software – it includes pre-made templates of headlines and HTML
Now, the problem with DFY websites is that they are not optimized, and you are receiving the same content as with another member. And you have to bear in mind that search engine consoles and social media platforms have high restrictions on duplicating content because they see them as spam and potentially risky to their users.
Third Step: Get Traffic and Make Commissions
The last step of the process involves you showing the software they use in getting traffic and making commissions. Some examples of the software are as follows—
Flip DB – it includes finding sites that you can potentially flip for profits. Completely unnecessary if it's not your niche or you're not into site flipping
AI Search Engine – it helps you search for traffic sources
Resell DB – in this program, you'll find a list of the top resell sites. To tell you honestly, you can easily Google it instead of cashing out any money
Banner Bot Tools – it helps you create banner ads
AutoMail Software Bot is an automated autoresponder software to help you promote your products.
Rapid Rank Video Software – it provides you help in the creation of promotional videos.
As you see, some of the software included in this package may be irrelevant to running your business, and one good example is website flipping. If you sign up for the program, you may be looking for a program that can help you become a success in affiliate marketing, and not flip websites. And you are still paying the full price!
Effectiveness of Affiliate Autobot 2.0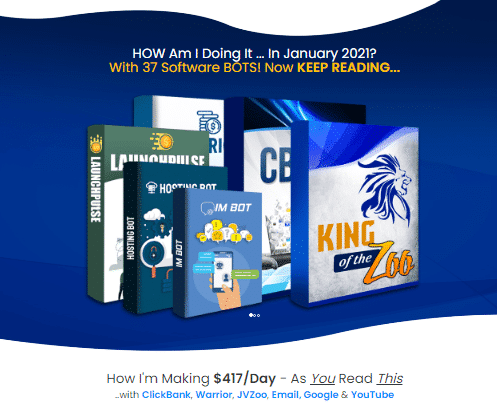 The effectiveness of Affiliate Autobot 2.0 or DFYs, in general, in relation to what they promise is extremely overhyped. And I am not even exaggerating! A done-for-you system can indeed generate some amounts of traffic and sales conversions, but it could never give you the $417 a day they had promised considering the pre-made materials they provide are low-quality and not optimized for high-quality leads.
Pricing and Plan
The front-end cost of Affiliate Autobot 2.0 is $17 plus $27 per month, which was not mentioned at the POS counter of the website. In addition, there are upsells that total $201 which includes other DFY programs. Some of them I even reviewed in the past. Now, below are a few of the upsells included in the Affiliate Autobot 2.0 DFY scheme—
Countdown to Profits
Home Profit System
Honest Trenzy
Autopilot Profits
My Online Dream Biz
EZ Money Team
One positive thing about Affiliate Autobot 2.0 is that it is offered under Clickbank. What this means is that you are covered by the platform's 60-day refund policy if the program does not meet your expectations. Nevertheless, I don't feel that the refund process is not worth the stress if you are no longer happy with the DFY system.
Recommended: If you are looking for a more affordable program that is lucrative and reliable, then you have to check out my best work-from-home recommendation!

What I LIKE and DISLIKE
We also have to talk about the advantages and disadvantages of Affiliate Autobot 2.0 to help you further determine if they are worth your while or if you should search for better alternatives. Firstly, we discuss the pros of Affiliate Autobot 2.0:
The cheap front-end cost of $17
60-day refund policy guaranteed by Clickbank
As for the cons, the following are the pointers you have to take note of on why Affiliate Autobot 2.0 may not be the perfect fit for you:
The overhyped claims they make about the potential of the program
Expensive upsells
The developer's unwillingness to disclose the true founders of the program
A low-quality program that does not generate quality traffic or conversion
Full of irrelevant software like website flipping
Conclusion
I hope the article I prepared for today has shed light on the subject matter of why Affiliate Autobot 2.0 is not a good program to invest in. The program is apparently overhyped and does not really deliver what they promise of high volume traffic and sales conversion. It's all empty promises! The DFY content they provide is not optimized and categorized as spam by prominent platforms, so lead generation through their means is almost impossible.
With this being said,I am giving Affiliate Autobot 2.0 a final rating of 2 out of 10, because you can request your money back within 60 days…

Conclusion
Don't get me wrong here—affiliate marketing can definitely produce high profits. In fact, I have been in the affiliate marketing business since 2016, and it has provided me with a reliable source of passive income that boosted my budget and helped me save money. However, DFY is not similar to affiliate marketing because they work more as referral marketing that earns you money through a limited set of brands recommended by the same DFY system you're prospecting.
Affiliate marketing can generate high amounts of profits because you are not limited to promoting a few products or services. It allows you to represent as many varying brands as you like that best fits your niche and specific preferences. In addition, affiliate marketing is very popular because it suits all levels and it takes away the concern of inventory management and shipment.
However, it's not as easy as it looks. I struggled significantly during my early years in affiliate marketing. However, one program has provided me with great help that guided me on how to establish a profitable website, use paid ads, create engaging content, and effectively conduct market research, just to name a few.
And if you are interested in knowing more about the program that helped over the years and you want to start your affiliate marketing journey today as well, then I suggest that you click the highlighted description below:
>>HERE'S MY BEST WORK-FROM-HOME RECOMMENDATION!

And to show you my gratitude just by being here today, I am also sharing with you my eBook for absolutely no cost to you to help you kickstart your affiliate marketing journey today: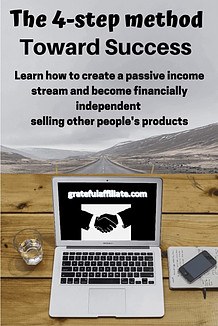 Peace!