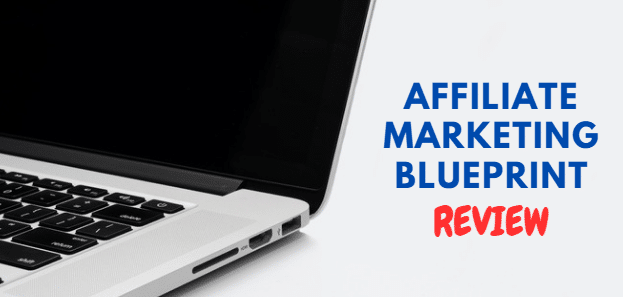 Affiliate Marketing Blueprint is a program that you might have come across through online ads or an email you received one day promoting the program.
If you're a newbie to the digital world looking to make some cash, you've also probably heard of affiliate marketing.
This popular online hustle works for folks with all kinds of skill levels. And the best part? You can dive in with a very little investment compared to a brick-and-mortar business!
Sounds tempting, right? But trust me, making good money by promoting other people's stuff on your blog or website isn't as straightforward as you might think.
If you've been hanging around the Internet, chances are you've come across other online courses promising to make you filthy rich, and even some of them make this promise that you will earn lots of cash within a very short period of time.
But how do you know which ones are the real deal and which ones are just blowing smoke? Unfortunately, not all programs that promise a "thousand dollars a day" are legitimate. Actually, from my experience, the ones that say that you can become rich in a short period are the ones that you should stay away from!
The marketing pitch of these programs is interesting enough that it draws your attention even though they are making huge claims about the potential of the program.
If you are seriously considering Affiliate Marketing Blueprint, but still a little hesitant about its legitimacy, then the article I prepared is specially written for you!
In my short but informative review, I will share with you my thoughts on the course and other features offered by Affiliate Marketing Blueprint and help you decide if it is worth your time and money.
Let's Dive In: What's Affiliate Marketing Blueprint All About?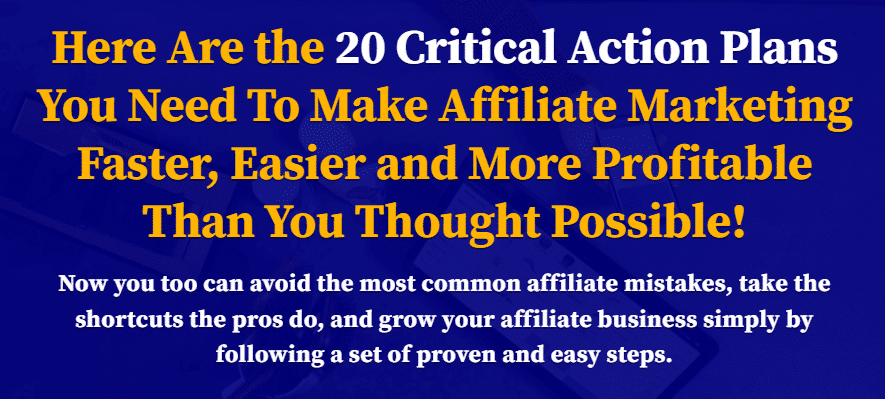 First off, the guy running the show here is Paul Neidig. He's been in the digital marketing game for years. This course is basically his life's work, jammed into a series of lessons. He wants to pass on all the tips, tricks, and techniques he's learned over the years to help you succeed.
Affiliate Marketing Blueprint is basically a combination of affiliate marketing concepts and strategies that Paul personally used to help him achieve success.
But here's the kicker: this program isn't exactly made for people who are just starting out.
There's no "Affiliate Marketing for Dummies" chapter here.
If you're a beginner, there are other options that'll teach you every single thing you need to know, from the ground up.
I'm talking about heavy hitters like John "The Benjamins" Crestani's Super Affiliate System Pro 2.0 and Liam James Kay's 6 Figure Affiliate Bootcamp.
These programs are killer, but they're also gonna put a BIG dent in your wallet, just so you know!
Recommended: if you are looking for an alternative that's affordable and yet can deliver results, then you should check out my best work-from-home recommendation!
How Does the Affiliate Marketing Blueprint Work?
Affiliate Marketing Blueprint comprises a total of 20 modules or "Action Plans." Aside from the modules, it appears that there are no additional perks.
The following is a summary of the 20 "Action Plans" in the Affiliate Marketing Blueprint training course:
First Action Plan: The Ultimate Affiliate Marketing Action Plan
The first part of the program covers strategies for properly setting up your website if you are using affiliate marketing as your partner for passive income.
Second Action Plan: Your First $1000 In Commissions Action Plan
Paul Neidig will share with you his strategies for how to make $1,000 to $10,000 through his tools. However, he's kinda mysterious about what tools you'll need to get there.
Third Action Plan: The Affiliate Email Marketing Action Plan
The third part of the program focuses on the art of using email marketing to boost your earnings.
Fourth Action Plan: The Win Action Contests Action Plan
It talks about winning affiliate contests. This section is a bit vague, but it seems to have something to do with winning awards on Clickbank.
Fifth Action Plan: The Affiliate Blogging Action Plan
This is where you'll learn how to set up your blog site and how to engage with your audience.
Sixth Action Plan: The Affiliate Blog Monetization Action Plan
Paul teaches you the ins and outs of turning your blog into a money machine.
Seventh Action Plan: The Affiliate Traffic Generation Action Plan
In the next part of the program, Paul will teach you the elements your website needs to generate free and organic traffic.
Eighth Action Plan: The Profitable Preselling Action Plan
It includes tips and tricks on how you can promote your affiliate links through your blog publications, websites, emails, product reviews, and social media.
Ninth Action Plan: The Incentive Creation Action Plan
Learn how to use bonuses to lure your audience into clicking your affiliate links.
Tenth Action Plan: The Joint Ventures For Affiliates Action Plan
Paul gives you the scoop on how to work with other affiliate marketers for mutual benefit.
Eleventh Action Plan: The Increase Your Commission Action Plan
This is all about growing your email list to take your earnings to the next level.
Twelfth Action Plan: The Affiliate Mini-Course Action Plan
Learn how to create emails that grab attention and make people want to read more.
Thirteenth Action Plan: The Affiliate Webinar Action Plan
The name of the module is exactly what it offers. It helps you how to conduct a successful webinar that is fruitful for you and your audience, especially.
Fourteenth Action Plan: The Affiliate Sales Funnel Action Plan
Deep dive into the mechanics of crafting a sales funnel that converts.
Fifteenth Action Plan: The Affiliate Marketer's Tools Action Plan
Paul tells you what apps and software are must-haves in your affiliate marketing toolkit.
Sixteenth Action Plan: The Demo Review Video Action Plan
Try Before You Buy: Learn how to test products before you start promoting them to your audience.
Seventeeth Action Plan: The Affiliate Copywriting Action Plan
Paul shares with you his insights about copywriting and how you can take advantage of this marketing strategy to make your business profitable.
Eighteenth Action Plan: The Affiliate Quick Fix Action Plan
In this part of the program, Paul will share a list of some of the common mistakes affiliate marketers make and how you can potentially fix them.
Nineteenth Action Plan: The Passive Affiliate Income Action Plan
It shows you additional tips for earning passive income through affiliate marketing.
Twentieth Action Plan: The Super Affiliate Action Plan
In the last part of the program, Paul will share with you additional tips on becoming a super affiliate marketer.
Effectiveness of Affiliate Marketing Blueprint
Now, let's be clear: Paul Neidig's Affiliate Marketing Blueprint isn't really built for people who are new to the game because it lacks the lessons they need to start from scratch.
However, I believe Paul's tips, which are based on his experience, do offer useful nuggets to help people achieve some level of success in affiliate marketing. But you still have to manage your expectations since experiences vary from one person to another.
What I personally like about Affiliate Marketing Blueprint's marketing pitch is that they do not overhype the program. Paul explains the program's specifications as is.
The potential of affiliate marketing can yield high and reliable income, but the learning curve is not as easy as posting affiliate links to your content. Some of the tasks involve optimizing your website and content to generate leads.
In addition, you have to create engaging content for your blog posts, social media content, reviews, and business websites to convince them to click the link and convert traffic to sales eventually.
Recommended: if you are looking for a program that is complete and can help you build a profitable affiliate marketing business from scratch, then you have to check out my best work-from-home recommendation!
Pricing and Plans
Affiliate Marketing Blueprint has a retail price of only $17. However, based on my experience with these types of programs, they typically don't disclose the upsells and any other hidden costs. You will only learn about them once you have registered for their program.
Pros and Cons
Here are the advantages and disadvantages of Affiliate Marketing Blueprint to further help you determine if they are worth your while or should search for better alternatives.
PROS:
Quality training based on the foundations of affiliate marketing and personal experience from the founder
Affordable frontend cost
60-day refund policy
CONS:
It is not recommended for beginners.
Potential upsells
My Final Take
If you're an affiliate marketer who's been struggling, the advice Paul offers could be the missing piece of the puzzle for you. But keep an eye out for any hidden fees or upsells. Given all this, I'd rate Affiliate Marketing Blueprint a solid 7.5 out of 10.

One More Thing Before You Go
As mentioned, I struggled in my early years in affiliate marketing, like many startups. However, in my moment of frustration, there is one program that helped me build a profitable website from scratch and how I can effectively manage my affiliate marketing business.
If you're looking for a complete course that'll teach you everything you need to know from square one, click the link or button below to check out my top recommendation for a work-from-home gig.

>>HERE'S MY BEST WORK-FROM-HOME RECOMMENDATION!
And hey, just for sticking around, grab my free eBook to kickstart your affiliate marketing journey.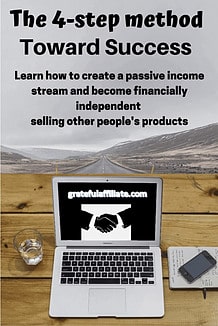 Peace!