Welcome to my in-depth review of the Amazing Selling Machine (ASM), a program that has garnered significant attention for its bold claims and promising results. In this blog post, I'll explore the various aspects of ASM, drawing from my own insights and knowledge of the system, to determine whether it truly lives up to its name.
Our goal is to help you make an informed decision about whether this program is the right choice for you on your journey toward e-commerce success.
So, let's dive in and unravel the mysteries of the Amazing Selling Machine together.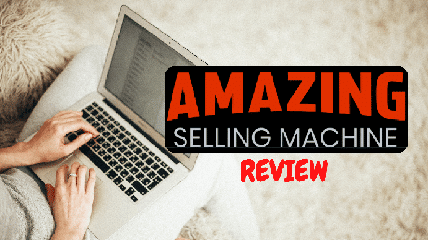 When we hear eCommerce or work-from-home opportunities, some of you might immediately link them to dropshipping, affiliate marketing, freelancing gig, or some GPT side hustles. But few might be familiar with an online business model called Fulfilled By Amazon or popularly referred to as Amazon FBA.
And probably one of the most popular Amazon FBA training courses that you'll find over the internet is Jason Katzenback and Matt Clark's Amazing Selling Machine. The program has been around for over a decade and claims to have helped hundreds of startups and digital marketers who are struggling.
But if you're not sure whether they're a good investment or not, then the article I have prepared for today will shed light on the matter and help you decide after reading today's review.
But before I begin, allow me to have this moment to share with you that I am NOT representing the program, and I will NOT gain any profits in the events that you decide to sign up with the program.
So without further delays, let's begin…
Let's Meet the Founders of Amazing Selling Machine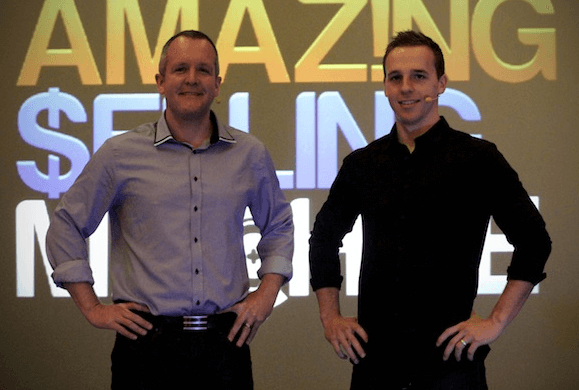 Amazing Selling Machine was founded in 2012 by eComm partners Matt Clark and Jason Katzenback. It was the period when Amazon FBA was less known and often mistaken for dropshipping.
Indeed, it was one of the few programs available at that time offering training on FBAs, which accounts for their popularity. Beyond being well-known, the program delivered quality training that yielded results and genuinely assisted aspiring digital marketers in gaining momentum in the industry.
I believe that this is the reason why they also have maintained the trust of their audience, although the founders are not as well-known compared to other dropshipping gurus.
Matt Clark, in particular, has been in business for a very long time and has gained success in the business. For instance, he is also the founder and owner of a multi-million distribution called M. Clark Inc. In addition, he is also a health and fitness enthusiast, author, and speaker.
On the other hand, Jason Katzenback is a well-known digital entrepreneur and philanthropist. He says he began working in the online industry back in 2005. Since then, his company has made $120 million and has helped many students learn how to run their businesses effectively.
Considering their accomplishments, does it imply that the program is legitimate? Can you rely on the training provided by the partners? Let's proceed with our review of the Amazing Selling Machine and uncover more details about the program…
What is the Amazing Selling Machine?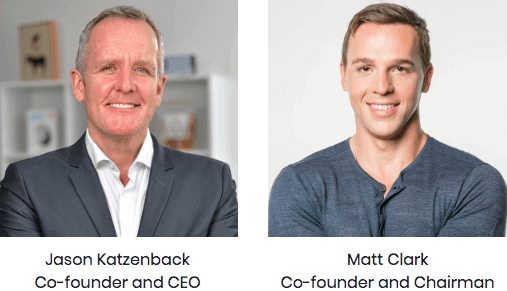 Amazing Selling Machine, or ASM for short, is an 8-week dropshipping program that is composed of video tutorials that last about 19 hours. The great thing about the program is that they are suitable for both beginners who are not sure where to start and experienced FBA entrepreneurs who are struggling to maintain their businesses.
Another advantage of the ASM training program is they frequently update their lessons in order to accommodate the ever-changing field of eCommerce.
Other than the founders, the lessons are relayed by other prominent internet marketers like Rich Henderson, Mike McClary, and Dan Ashburn, just to name a few of them.
In Amazing Selling Machine's decade-long existence, they were able to help approximately 30,000 members from over 135 countries. It is also estimated that the company has generated over $9 billion through the Amazing Selling Machine online training course alone.
I reviewed several Amazon FBA programs in the past as well. And you can read about them if you are interested and see the other options that you have: AMZ Formula, The Last Amazon Course, Supreme Ecom Blueprint, and BJK University, just to state some examples. Or you can check the full list of reviews by clicking this highlighted description.
If you've ever tried your hand at dropshipping, you know it can be full of risks and challenges. On top of that, running and maintaining a website can get pretty pricey. If you're searching for a more budget-friendly and lower-risk business model, be sure to check out my best work-from-home recommendation!

What You'll Get From Amazing Selling Machine
If you decide to enroll in the training course offered by partners, the following are the eight core modules of the program that you have to take note of—
First Module: How to Find the Ideal Product
In the first part of the program, the instructors of ASM will provide the trendiest products in the market. It also includes criteria for finding the ideal products that will bring you the most profits.
Second Module: How to Evaluate Potential Suppliers and Their Samples
As the name suggests, it is a lesson on searching for potential suppliers and evaluating their qualifications, and determining whether they're the right partnership for you.
Third Module: How to Order Your Inventories and Establish Your Brand
In the next section, you'll learn where to order inventories and how you can evaluate the samples they provide. In addition, they will also teach you how to establish your brand.
Fourth Module: Building Your Brand Asset
It is a step-by-step tutorial on developing your brand assets and improving your online presence through the social media space.
Fifth Module: The Perfect Product Page
The fifth module is dedicated to creating a product page that boosts engagement.
Sixth Module: The Perfect Product Launch
In this part of the training, you'll effectively launch your website by formulating strategies using the data you've gathered from Amazon PPC and other essential information you have collected.
Seventh Module: Advanced Marketing and Traffic Tools
It is the program's step-by-step technique for optimizing your ad campaigns and how to use split testing to your advantage.
Eighth Module: Taking Your Business to the Next Level
The last part of the training is basic strategies for upscaling your business.
How Much is the Amazing Selling Machine Training Course
The usual cost of the Amazing Selling Machine is $4,997, but right now, they're offering a 40% discount, which brings the price down to $2,997. They also have a 30-day refund policy, but I'm not certain if there are specific requirements you need to meet to qualify for a refund.
While the program might be great, it's still pretty pricey and might not be the best choice for those who aren't comfortable spending that much money.
If you are looking for a budget-friendly program that can give you quality training in digital marketing, then you should check out my best work-from-home recommendation!

Is Amazing Selling Machine a Scam?
I can guarantee you that the Amazing Selling Machine is not a scam.
They have been in the business for over a decade now and have helped hundreds of people gain a level of success in digital marketing, particularly in Amazon FBA. The only disadvantage of the program is the high cost.
Now, the following is what other people are saying about Amazing Selling Machine—
What I LIKE About Amazing Selling Machine
If you are particularly getting into the Amazon FBA business, then I believe the Amazing Selling Machine can greatly help you with your goals.
In addition, they are an "amazing" product, in my opinion, for both experienced and inexperienced digital marketers.
What I DON'T LIKE About Amazing Selling Machine
There's nothing negative I can say about the quality of the training ASM provides.
The only con of the program, as I repeatedly emphasized earlier, is the price. You will need to prepare your budget if you are seriously considering ASM.
My Final Thoughts on Amazing Selling Machine: A Friendly Review and Personal Rating
I hope this review of the Amazing Selling Machine has given you the insights you need to decide if this Amazon FBA training program is the right fit for you, or if you should keep looking for more budget-friendly options.
Honestly, I think the Amazing Selling Machine is a solid investment if you're in the Amazon FBA business.
However, if spending around $3,000 seems too steep, don't worry. There are plenty of other, more affordable programs out there that can still deliver quality results and help you achieve your digital marketing goals.
So, after considering everything, I'm giving the Amazing Selling Machine a personal rating of 8 out of 10.

An Alternative to Amazing Selling Machine
Another widely known online business model is affiliate marketing. It's popular because it's an excellent choice for people who are just starting out in digital marketing and carries minimal risk.
Some of the reasons people prefer affiliate marketing include:
No direct responsibility for inventory management and deliveries
Cost-effective start-up with as little as $500 or even less
Unlimited earning potential since you can promote multiple businesses
If you're interested in a top-quality program that teaches you how to succeed in affiliate marketing, I highly recommend the training course I've been personally using for the past 7 years. It has enabled me to create a very successful online business!
The best part is that there's a free starter package available, which lets you test-drive the platform to see if it's a good fit for you. All you need to do is enter your email address to get started.
If you want to give this great affiliate marketing platform a try and partner up with me for success, don't hesitate to click the highlighted text or button.
>>HERE'S MY BEST WORK-FROM-HOME RECOMMENDATION!

And to show you my appreciation just by being here today, I am also giving away my eBook for free to help you start your business—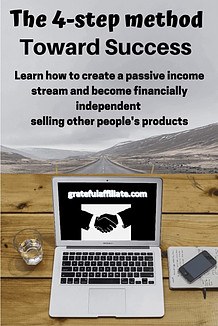 Peace!