In today's Big Money Connection review, I am revealing my analysis of the program and giving you my insights on whether this training is the right one for you or not.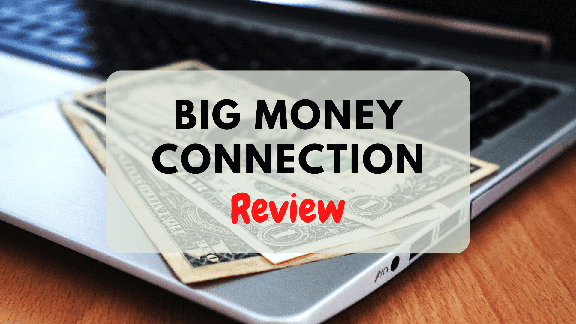 Dropshipping is a legitimate source of income online that you can engage in. And it can yield a high and reliable profit once you have set up and managed your business effectively.
However, it is not as easy as it sounds. Dropshipping requires a lot of patience and the ability to analyze the marketplace to succeed in this type of business.
Now, Big Money Connection is something that you might have come across when searching for a training program that can help you with this kind of business.
But can it really deliver what they promise in their marketing pitch, or is it just a complete scam?
If this is your concern, then the article I've prepared for today will provide you with the specifics of the program and the information you need to identify if they're worth your money.
But before anything else, allow me to disclose first and foremost that I am NOT affiliated with Big Money Connection, and I will NOT earn any commissions if you decide to avail of the program.
So without further ado, let's begin…
Who is the Founder of Big Money Connection?
The program poses Jeff Dorsey as the founder and owner of Big Money Connection.
At first, I thought the man in the first part of the video sales letter was the founder, which turned out to be a stock video.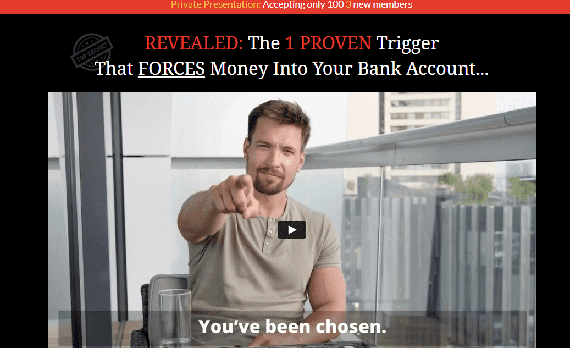 But as the clip moves forward, they'll show you a short video of a guy who they claimed to be Jeff Dorsey.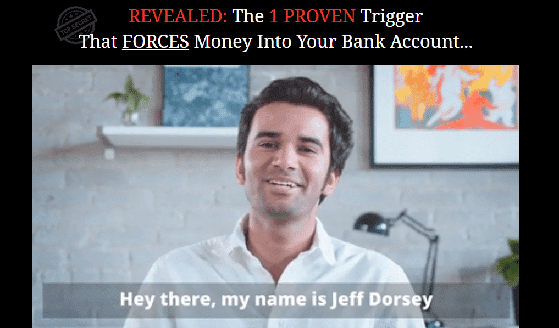 However, just like the first guy who I thought to be the founder, the image they are showing is also just another stock image they got from the Adobe site—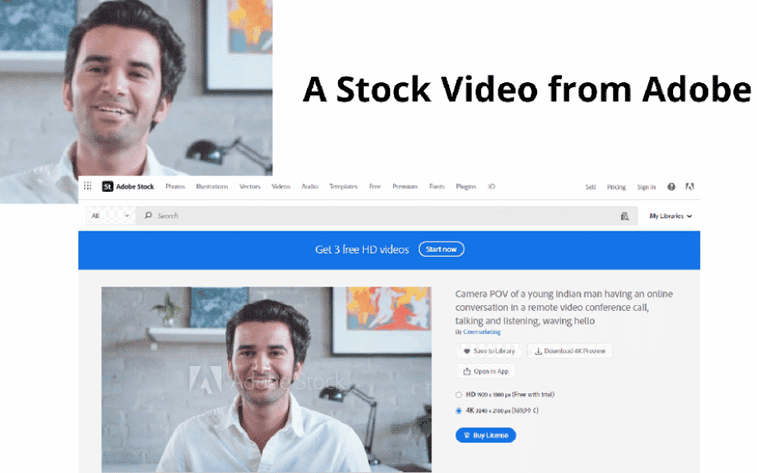 Yet, some of the reviews I found online about Big Money Connection talked about Jeff Dorsey as if he were a real person.
It's apparent to me that they haven't done their homework thoroughly and have taken the marketing pitch as is. They are either affiliates of Big Money Connection or too lazy to make any investigation, and they just want to publish content for the sake of it.
Anyhow, Jeff Dorsey is not a real person. It is a fictitious name (or pen name as they usually call them) to make the Big Money Connection appear legit. But in reality, they are only making their program a lot more suspicious and untrustworthy.
How are you going to trust any businesses that are giving you false information and attempting to mislead you into buying their bogus offering?
So does this mean "Jeff Dorsey's" program is a get-quick-rich scheme? Or is there any saving grace that would make it a good program to invest in after all?
Let's continue with my Big Money Connection review and learn more about the program…
What is the Big Money Connection?
Big Money Connection is a program that promises income opportunities through dropshipping. However, you have to bear in mind that this is not exactly what they advertise.
The beginning of the video sales letter is your typical get-quick-rich scheme marketing pitch—they'll provide you with exaggerated and misleading claims without any income disclosure statement to back it up.
It's nonsense and a waste of time to talk about their claims because all of them are bogus, as far as I am concerned.
Also, to break it to you, Big Money Connection is not a dropshipping program either, it's just another done-for-you scheme!
They talk about dropshipping as an easy endeavor to engage in, and you will earn $500 in just a matter of days without investing huge capital, which would only require you the following—
First Step: Receive your website and select your winning product
Second Step: Activate the website
Third Step: Earn money
As you see, it's a classic example of a get-quick-rich scheme.
And if you have been in the eCommerce business for a long time, you'll immediately know that their claims are just too good to be true.
Dropshipping is a legitimate eComm model, and it can provide you with high and reliable income if you are able to tweak the business effectively.
However, it requires a large amount of investment, time, and skills to analyze your market if you want to see dramatic results. However, it won't be a matter of days or as quick as you might have imagined, but it would be at least weeks, months, or even a year.
What is Inside the Program?
As I said, there's nothing inside the Big Money Connection but premade materials of websites, templates, and other digital products that are overused and not optimized.
Yes, you no longer have to go through the stress of creating a website and canvasing products you can promote, but you have to take note that you are basically receiving the same content as any other member.
Prominent sites like Google and Facebook filter DFY websites because it sees them as spam and potentially risky to their users.
So that basically puts the promise of high lead generation and sales conversion out of the window.
I also reviewed several DFY systems in the past. And you can check them out if you are interested in reading about them—Download Dollars, AffiliSites Pro, Perpetual Income 365, and VIP Bot Club, just to name a few of the DFY product reviews I have published in the past.
Or you can refer to the full list of articles by clicking this highlighted description.
But if you are searching for a real income opportunity online, that's way more profitable compared to DFY schemes or dropshipping, and then you have to check out my best work-from-home recommendation!

How Much is the Cost of Big Money Connection DFY Product?
If for some reason, you are still interested in Big Money Connection, it will cost you a recurring of $49.95 per month. However, there was no mention of refunds or upsells.
But based on my experience with DFY systems, they typically have a ton of upsells to compensate for the low cost of the program.
Is Big Money Connection a Scam?
I won't go as far as saying that Big Money Connection is a scam as of yet, but I do not recommend the program because of how suspicious and misleading their operation is.
Furthermore, I do not recommend any DFY in general if you are looking for an eComm platform that yields a higher and more stable source of income—the potential traffic is extremely low, which means the profits are low as well.
Now, below is what other people are saying about the program—
What I LIKE about Big Money Connection
There's nothing positive about Big Money Connection that could lead me to recommend that program in any way. It has a lot of red flags and is full of exaggerated claims that make them suspicious and not credible.
You would be better off searching for other alternatives that can truly help you achieve the financial independence you are looking for, such as my best work-from-home recommendation!

What I DON'T LIKE about Big Money Connection
Now below are the cons of Big Money Connection that you have to take note of:
Fake Founder
Firstly, Jeff Dorsey is not a real person. He is a fictitious pen name to make the program appear legit.
Low Income Potential
In general, any done-for-you system is not a good program to invest in if you are searching for a reliable income in the comfort of your home.
Poor Lead Generation
DFY system is characterized by the saturated content they are providing to their members. As explained, Google and Facebook, for example, have strict regulations on spam content.
False Scarcity
Making false scarcity is one marketing strategy people use to create bogus demand, but in reality, there's no demand after all.
Final Thoughts on My Big Money Connection Review and Personal Rating
I hope my Big Money Connection review has given you the insights you need to determine why the DFY system is not the best value for your money.
The business platform is a poor source of traffic, and it would not give you the sales you might be expecting.
With this being said I am giving Big Money Connection a 0 out of 10 rating

A Much Better Alternative to Big Money Connection
Affiliate marketing has been around for many years, and it has been able to help a lot of people achieve their financial goals and live the life how they imagined it to be.
Some of the reasons people are drawn to affiliate marketing are as follows—
Beginner-friendly – it suits all levels of experiences
Low capital needed
Low risk
You are not directly involved in managing inventories or the eventual delivery of the parcels
Potential income is limitless because you can essentially advertise as many brands as you wish
If you are interested in learning more about affiliate marketing and how it can help you financially, then I highly suggest that you slightly tickle the highlighted description below—
>>HERE'S MY BEST WORK-FROM-HOME RECOMMENDATION!
I believe that is just about it in today's Big Money Connection review!
And to show you my appreciation just by being here with me today, I am also giving away my book for absolutely no cost to you—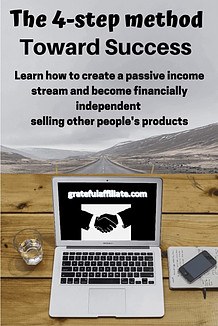 Thank you for your time!
Peace!