Is Perpetual Income 365 Legit? Or is it untrustworthy? For today, I'll help you decide if the program is a good investment or should you avoid them?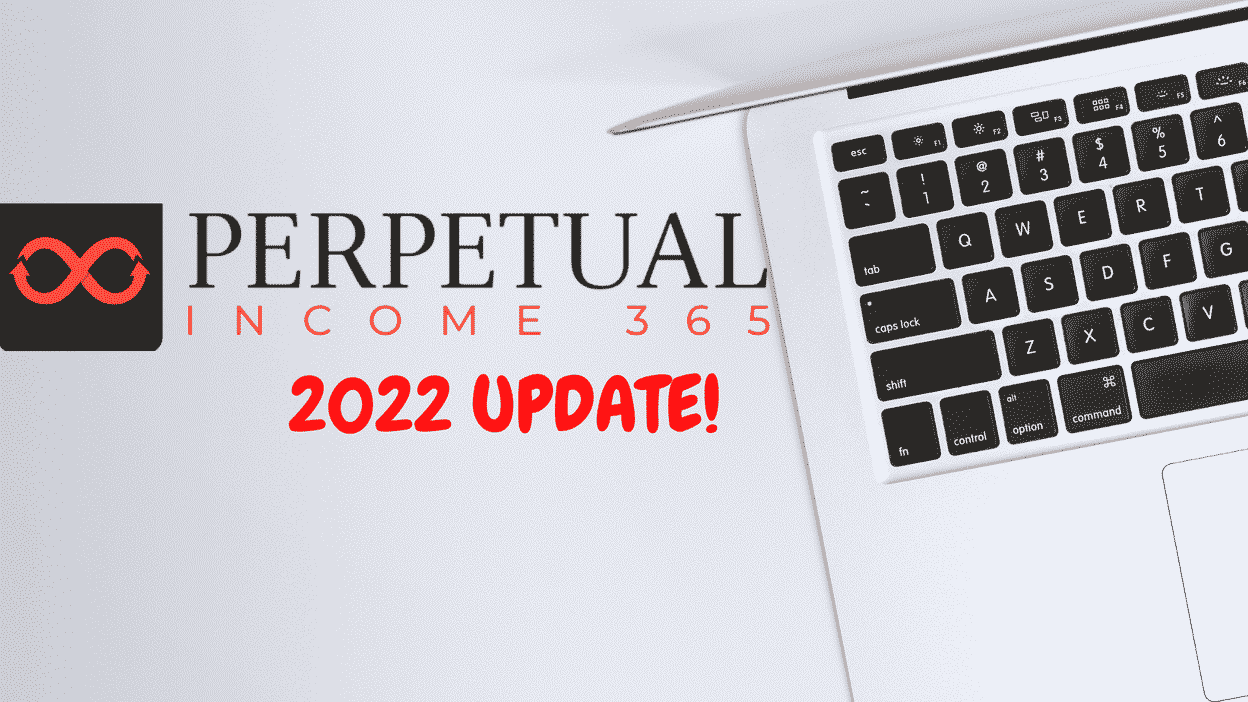 Is Perpetual Income 365 legit? Or is it untrustworthy that you should avoid them at all costs?
I have reviewed Perpetual Income 365 a few years back. My verdict about the program then was it's not a scam, and your perspective about it depends on whether you have sufficient funds to cover the expenses involved.
Well, I have received another email from my spam folder that entails the same program. It was relatively new when I first made an article about them which got me thinking maybe this is the best time to make an updated review of the product.
This is also an opportunity to see if the program was able to make positive results and deliver what they had guaranteed to their customers.
But before I begin our brief discussion on the matter, indulge me for a moment to share that I am NOT representing or an affiliate of Perpetual Income 365 or any Clickbank products for that matter.
I will NOT earn any referral commissions, for that matter, if you decide to avail of the programs they're promoting.
This article is my honest review of the program and whether they're worth your while or a scam that you should refrain from doing business with.
So without any further ado, let's start…
Who are the Creators of Perpetual Income 365?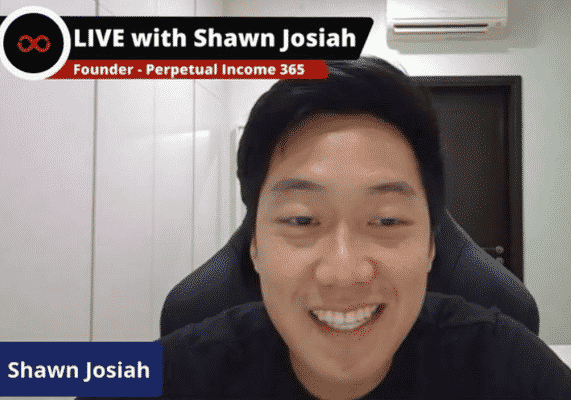 As soon as I clicked their email link, it has redirected me to the same sales page I had visited back. Initially, nothing has changed—the landing page, and they even used the cringe-worthy sales pitch and fake testimonials.
Yes, I believe Shawn Josiah is a real digital seller on Clickbank. But I am suspicious whether it's his real name or just a fictitious name. I am capable of saying this because I have worked with Clickbank marketers before, and using pseudonyms is a common practice in the industry.
Also, there's not much information about the guy over the internet, which makes it challenging to verify his credibility.
Anyway, you can check out the full review here—
So did I change my stance on the matter? Is the program a scam after all? Or is Perpetual Income 365 legit and a good source of income?
Let's continue with our review for today and find out more about the specifics of the program…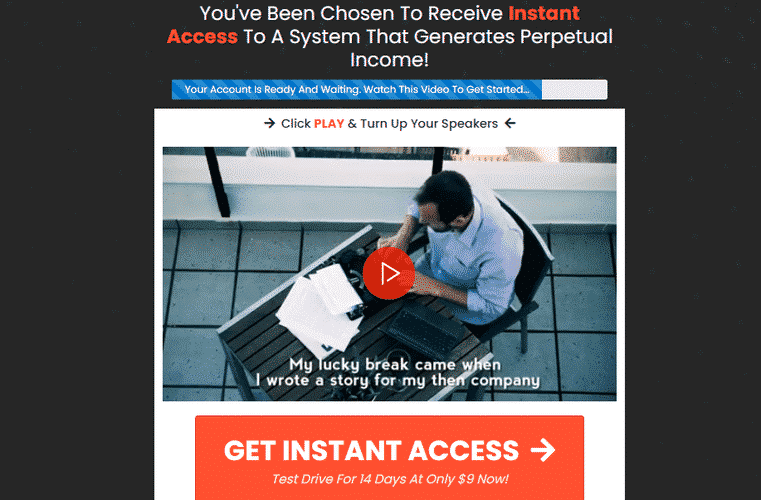 What is the Perpetual Income 365?
As I said, the sales pitch appears to be the very same thing as the last—they'll tell you that they have the magic formula in helping you become financially stable in just a few hours.
If there's one thing I've learned about income or business opportunities, in general, it is that if something is too good to be true, then it's likely not to be true.
From the video sales letter alone, you can already surmise that the program is sketchy right off the bat. And if you feel this way, this is because there's no such thing as a Netflix algorithm.
Whoever the people behind this marketing scheme make it sound like the paid-video site is committing fraudulent actions, and if this is true, then they are being dishonest with their audience as well since they're using it and sharing it through Perpetual Income 365.
In reality, the algorithm that Netflix is using is the same as those with big companies like Google and YouTube. Netflix has a huge market not because they have a magic formula or something; it is just that they are a highly reputable company that has built its brand over the years.  
So what is Perpetual Income 365 really is?
There was really mention of the opportunity involved during the sales pitch, but as the video clip goes on, it becomes apparent that there's nothing special about the program!
It's just the same old DFY (done-for-you) system!
In the next section, let's talk about the mechanics of the system…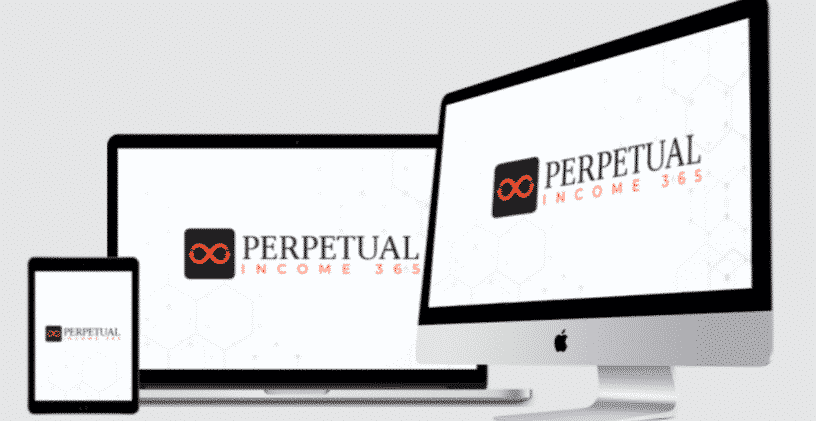 How Does the Program Works?
The presenter claims that they are using a system they've developed called the MCCCA or Micro-Commitment Consistency Compounding Algorithm, as they put it.
There's no such thing. And it is just a marketing tactic to make their program look legit and lure people into their funnel.
Again, it's a Done-for-You system!
DFYs are often marketed as an affiliate marketing program. Although the income opportunity is pretty much through brand representation, the two are completely different business models.
For one thing, DFY systems allow you to earn through referral marketing. In this setting, you are limited to promoting one brand only at a flat rate.
The idea behind this scheme is for you to promote and motivate your audience or people close to you to avail the brand you're associated with.
In affiliate marketing, there's no limit to the number of brands you can represent through your online content. This means that your potential earnings are unlimited as well, depending on how you effectively manage your business.
I will talk about affiliate marketing in the later sections of the article.
Again, there's nothing special about the Perpetual Income 365. It is just the same scam operation I have taken on in the past.
Just refer to the articles I have reviewed previously, and you'll realize what I am talking about—MYIGGA, Freedom Launchpad, List Leverage, and Auto Income Sites, just to name a few of them.
Or I suggest that you check the full list of articles by clicking this link and see whether you have received emails from them or have been approached by them through other methods.
How Much is the Program?
Also, the price of Perpetual Income 365 is still the same. If you're interested, you have to prepare an initial budget of $9.
It may sound all fine and dandy, but there's a $47 monthly fee and three upsells, which you may have to avail of in order to gain access to its exclusive features.
As a result, it may lead you to spend more expenses due to the recurring fees and these so-called upgrades.
You can refer to my best work-from-home recommendation if you're looking for a better source of income with minimal investment and low risk.
Is Perpetual Income 365 Legit? Or is the Program a Scam After All?
I have mentioned in the first article that the program is not a scam, but I am changing my tone a little bit. Although Shawn Josiah is relatively a real Clickbank marketer, I am 100% positive that Perpetual Income 365 is not worth your while.
Even though the upfront price won't cost you that much, remember that there are monthly fees and upsells that you may have to avail as well in order to gain access to some of the program's features.
As a result, the $9 initial cost isn't practical at all if you think about it. This is in consideration of the additional expenses that you may have to incur.
What I DON'T LIKE about Perpetual Income 365
Below are some of the things I don't particularly like about the program—
No Income Disclosure Statement
They claim that a lot of people, including a seven-year-old kid, used their system and were able to make earnings of 22 million dollars.
If what they're all telling is true, then where's the income disclosure statement? You will not be able to find them anywhere on their sales page!
Fake Testimonials
The program is still using the same testimonials as before. Below is just one example, you can read the previous review of the program to see the other fake testimonials—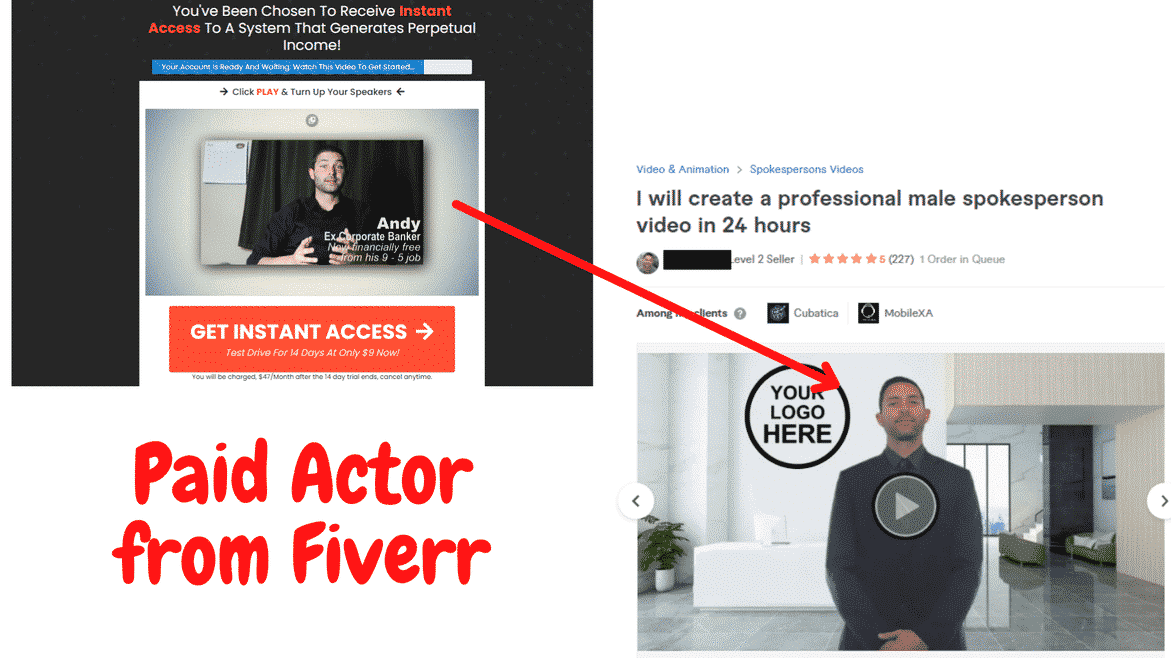 Recurring Expenses and Upsells
The $9 cost is very misleading because of the monthly fees that they impose on their members and upsells that each of them has to incur in order to be able to use some of their features.
Bogus Background
There's no Mr. X from MIT or Netflix secret algorithm crap—none of them are in existence and simply not true.
The background story is something I have heard over and over again—the founder is an unhappy and financially broken fellow, so I am certain you know what I am talking about.
The protagonist is unhappy and in financial distress, then there's a sort of guardian angel (Mr. X) that has come to his aid out of nowhere and collaborated with him.
As a result of such partnership, they were able to develop a "revolutionary" program that would magically solve all your problems.
Does it sound familiar?
Little Information about Shawn Josiah
As I stated earlier, there's not much information about who Shawn Josiah is. The name he's presenting is just a pseudonym as far as I am concerned.
Such an instance doesn't necessarily mean that he is a con artist. As I said, it is common practice with many sellers on Clickbank.
However, it does make you think about his action to conceal parts of his identity, right?
Is There Anything Positive about the Program?
Yes, it is inexpensive, and Josiah is a credible Clickbank marketer (maybe), but I don't have anything positive thing to say about Perpetual Income 365.
In my opinion, it would be best for you to refrain from engaging in this program and search for more legitimate programs that can truly help you improve your financial conditions.
If what you're after is a better alternative that can truly deliver results and help you gain financial stability, then you need to check out my best work-from-home recommendation!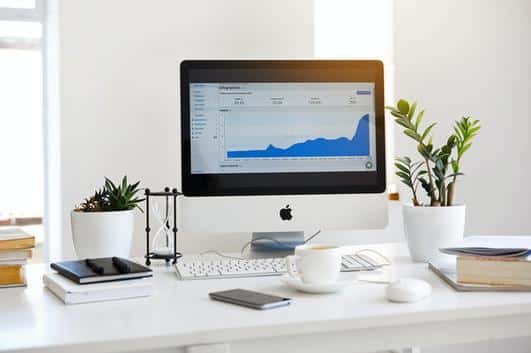 Final Thoughts
I hope my article for today has provided you with the information you need in giving you an answer to this all-important question—is Perpetual Income 365 legit? Or is it a scam?
If there's one adjective I can describe the program's sales pitch is that it is "cringeworthy"—it's super exaggerated, full of misinformation, false scarcity, and its employment of bogus testimonials.
Also, it is misleading. Upfront, it does look like you're going to save a lot of money. But you'll soon find out that it has several hidden costs that you have to consider as well.
Let's continue to the final topic of my article, and I will show a much better option than Perpetual Income 365…
How I Am Becoming Financially Stable at the Comfort of My Home
When you search the internet for the best eComm business model that yields the highest and most reliable source of income, then I am very certain that you'd come up with affiliate marketing.
And what makes affiliate marketing the most preferable by many is due to several apparent factors such as the following—
100% legitimate
Very low risk since it requires minimal investment
Cost-effectiveNo hidden cost or upsells of any kind
No direct involvement with inventory management or shipment
It suits all levels of experiences
Potential gains are limitless since you are not bound by one brand
And yes, your main priority in this nature of business is to essentially represent a brand by promoting their products through your publications online, such as websites, blog posts, social media, online stores, etc.
Afterward, you earn commissions whenever you are able to draw engagement and convert them to sales eventually.
As you might have surmised, your success in affiliate marketing does heavily relies on the quality of traffic your publications are attracting.
If you are new to this business and don't know where to start, then I have something to offer that should all any uncertainties you have to rest.
Click the highlighted texts below and discover how you can create quality posts that are generating leads and converting them to sales from scratch—
>>HERE'S MY BEST WORK-FROM-HOME RECOMMENDATION!
And to show my appreciation by reading my "Is Perpetual Income 365 Legit" review, I'm also giving away my book to help you kickstart your business—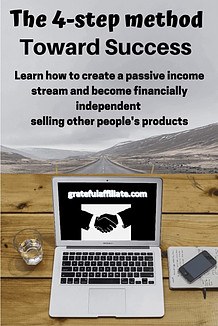 I believe we've covered sufficient grounds here!
Thank you for the time and effort in reading today's article!
I hope to see you on the next topics!
Peace!