Is DNAcademy a scam? Or are they legitimate? For today's content, I'll help you determine whether they're a good business to venture into!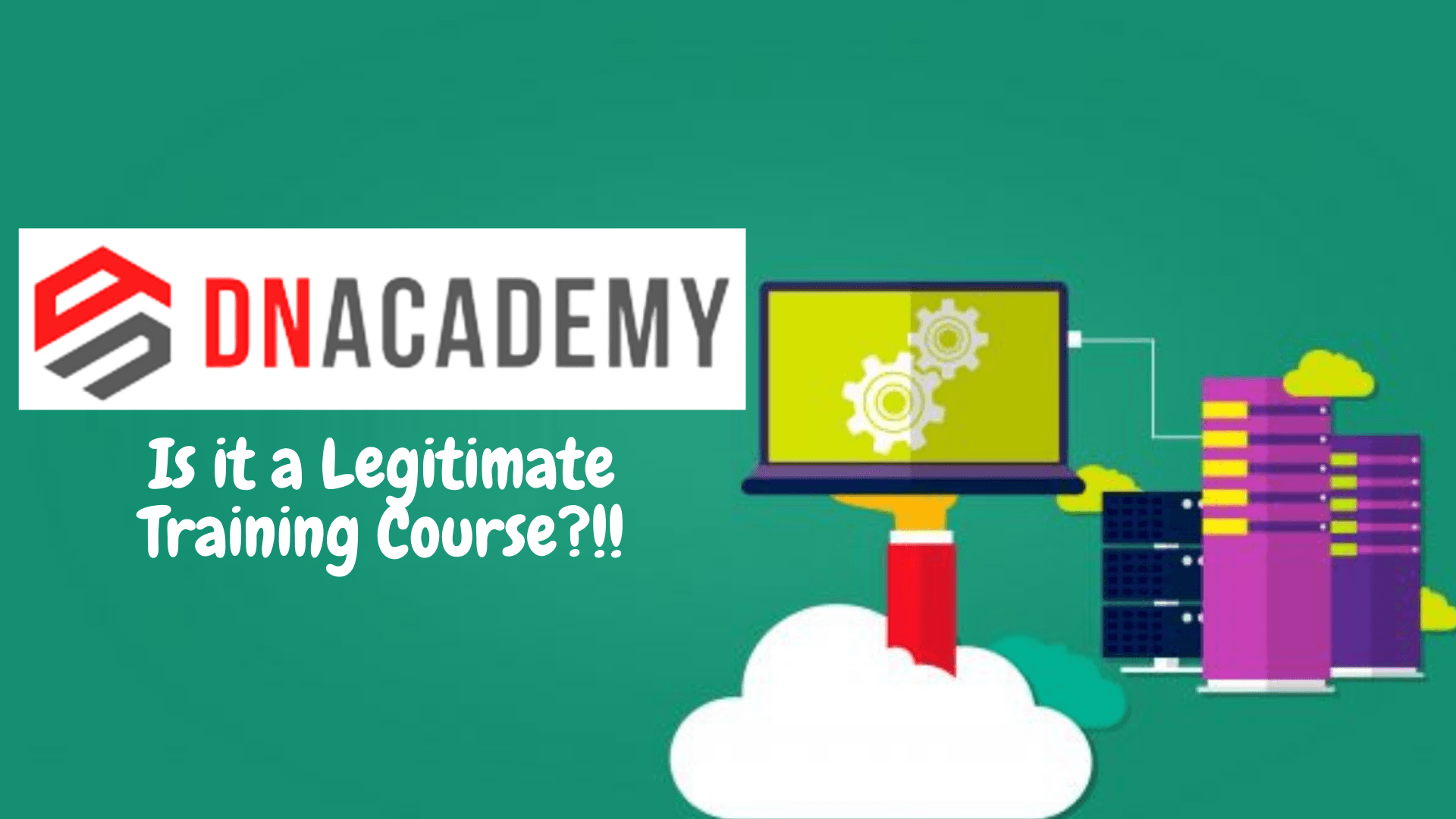 Is DNAcademy a scam? Or is it a legitimate program?
You may have this thought as you're deciding whether to invest your time and money in the program or should you search for a better option.
If so, then this article is specially written just for you!
But before I begin today's topic, allow me to disclose that I am NOT an affiliate of DNAcademy and in NO way promoting any of their courses.
So without further ado, let's start…
Who is Michael Cyger?
Michael Cyger is a nuclear engineer by profession. Before becoming an entrepreneurial success story in the domain business, he worked first with General Electric and CitiGroup.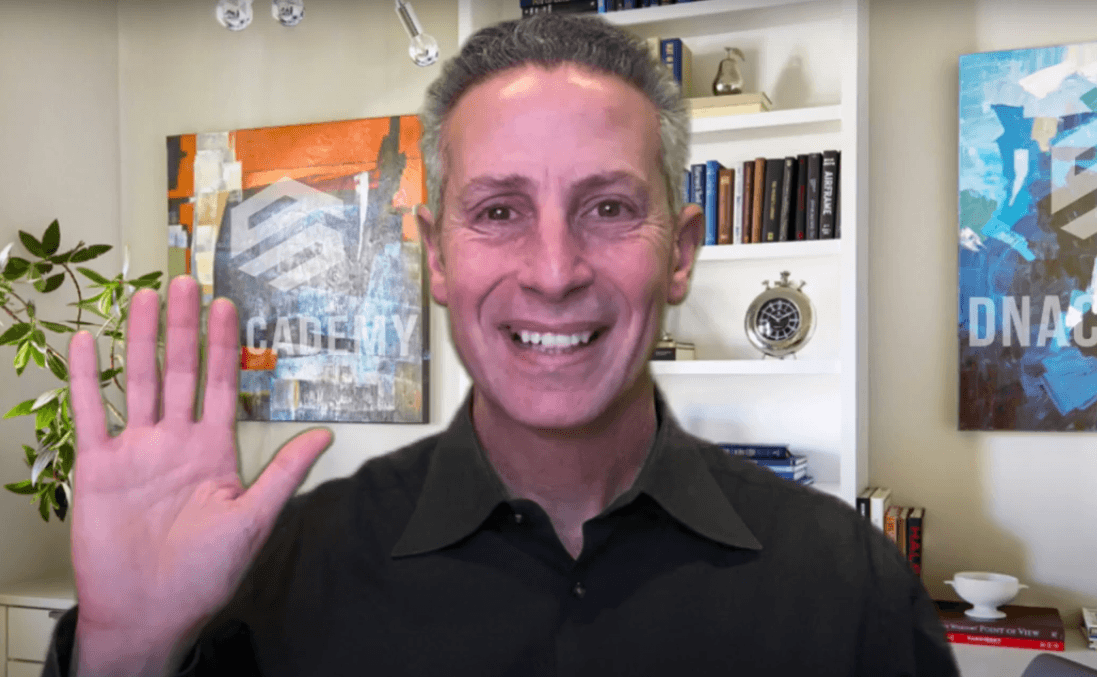 His first success was about a decade ago with his previous business called iSixSigma. Aside from DNAcademy, he also owns another website called DomainSherpa that's running a domain management operation.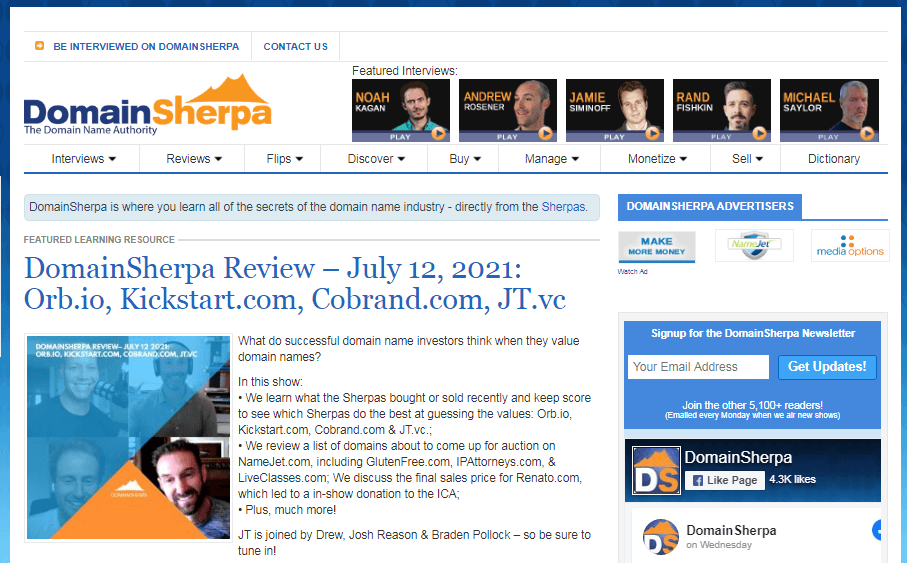 He also obtained various awards from his domain flipping business, and some of the recent ones include The Domain Conference Developer of the Year in 2016 and The Domain Conference Blogger of the Year in 2015.
He also owns a YouTube channel which you can check out here.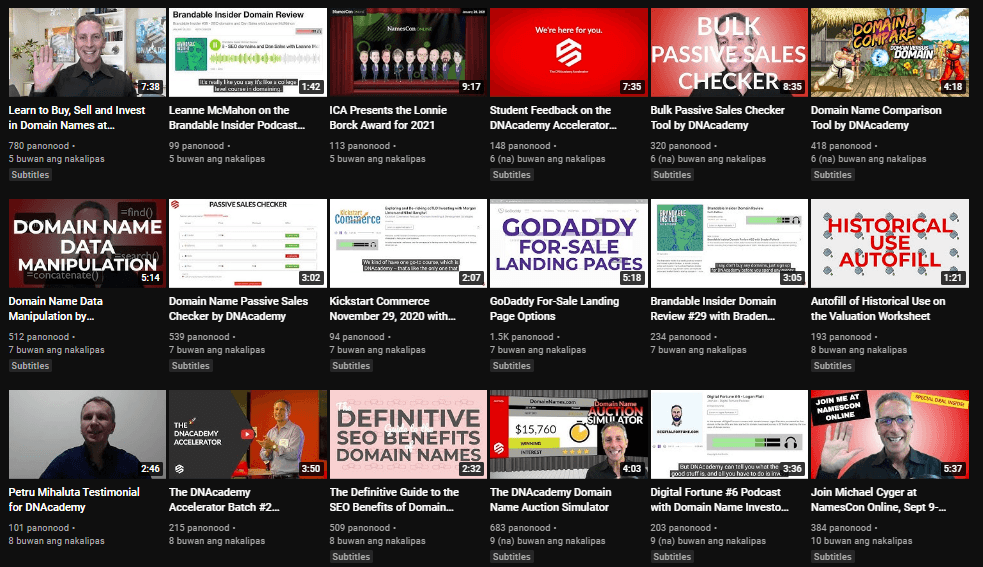 As you see, Michael Cyger is definitely the guy you have to turn to if you're looking for a legitimate domain entrepreneur that can teach you the business.
What is DNAcademy? And how much it'll cost you
DNAcademy is an online training program that provides lessons on the essentials of buying and selling domains. It is also popularly known as domain flipping.
And yes, it's an unusual type of business for someone to engage in. When we talk about eCommerce or other forms of income opportunity online, one might not immediately think of making money from purchasing another domain and then selling them for profits.
Domain flipping basically works by—
Finding a place to buy domains
Search places to sell them
Price designation
Transfer the domain to buyers
Being aware of the trademark issues on buying and selling domains
It does generate revenue, but it's a difficult business to venture into. Also, it is low-yielding. If you're aiming for fast returns, then you may want to consider more popular platforms like affiliate marketing or dropshipping.
Also, the modules of the program may be too complex, especially for individuals with no experience or how the process works.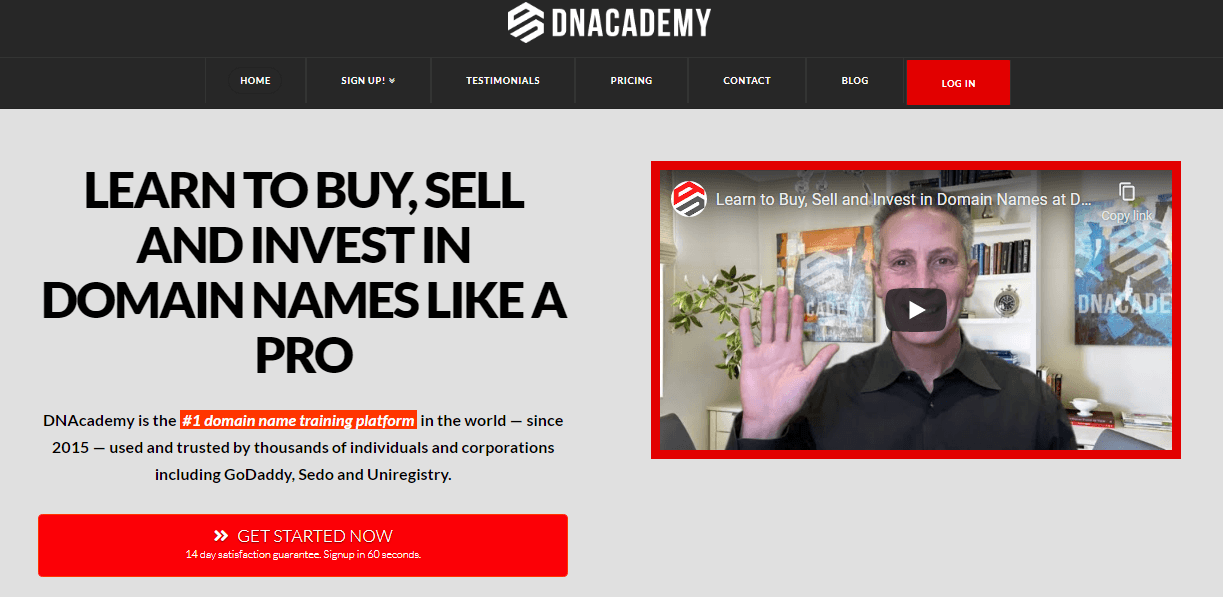 With this being said—such a business model might not suit everybody. In my opinion, it would take researching the industry first and determining the possible risks involved before you can commit to such a venture.
Lastly, the program's price of $949 isn't exactly budget-friendly. If you don't have that much at the moment, they also offer a payment plan of $499 annually. However, spending about $500 a year is still a little expensive.
But if you're looking for a higher and more reliable source of income online, then you need to check out my work-from-home recommendation!
Let's resume with the review if you want to know more about the program and conclusively determine—is DNAcademy a scam? Or is it a legitimate training course to invest in?
How Does DNAcademy Works?
DNAcademy comprises eight modules and additional bonuses. Let's go over these modules and discuss each of them—
Getting Started
The first part of the program is the introduction. It basically entails expectations and how the program would progress. Also, it includes more information about Michael Cyger.
Introduction to Domain Names
In this section, you will learn the business of buying and selling domains. Some of the topics you'll find here are as follows—
What is a domain?
The history of domain names
The basics of WHOIS
How to transfer your content from one website to another
The essentials of domain branding
Keywords
Visibility is extremely important in digital marketing. How you effectively optimize your presence determines your sale conversions from leads.
In the third module, Michael Cyger provides you his insights on keyword research and optimization. It also includes the different keyword terms like acronyms, generic, exact match, numerics, and brandable.
Characteristics
Characteristic is the element that includes data and numerical figures. They are essential because they may determine the domain's value and whether they're worth investing in.
In this part of the program, you'll learn subjects such as—
Search Engine Optimization and Keyword Search Volume
Google Trends
Trademark Counts
Top-Level Domain
Hyphens and Tenses
Plural and Singular
Comparable Store Sales
Comparable Store Sales basically refers to the comparison of stores' current profit from the previous periods. For this part of the program, Michael Cyger provides you the essentials of comparable sales and how you can use it to improve conversion.
The training includes the following topics—
The basics of Comparable Sales
Retail vs. Wholesale
Comparable Sales Tools
Tutorial Valuations
In this part of the training, you'll learn how to conduct evaluations on the domains you possess. Some of the topics you'll find here are—
Acronym Guided Valuation
Generic Guided Valuation
Brandable Guided Valuation
Exact Match Guided Valuation
Buying Domain Names
Searching for domain names with potentials could be a little challenging. This is why Cyger provides you some of the important key points in buying domain names—
Budget or investment preparation
Buyers' portfolio
Buying strategy
The site where you'll buy domains
Selling Domains
You may decide to sell your domains once they have increased in value. Here are some of the important considerations you have to take note of—
Seller's portfolio
Where you'll sell the domains
Setting the price of the domain
Selling your domains passively
Bonus Program
The bonus part includes various topics that should help you propel your business forward—
Taxation guide
Library study
Legal library of agreements
Auction simulators
Recorded webinars
I've also reviewed several training courses in the past. You can check them out if you like—Overnight Millionaire System, Super Affiliate System Pro 2.0, Billy Gene Is Marketing, and YT Money Master Course, just to name a few of them.
Is DNAcademy a Scam?
No. DNAcademy is definitely not a scam. It is a legitimate training program on buying and selling domain sites.
However, the program isn't budget-friendly, and such a business model may not be for everybody. If you're aiming for a high and stable income, then this type of business may not be for you.
Check out my best work-from-home recommendation if you're looking for a much better source of income online!
What I do LIKE about DNAcademy!
Legitimate!
Michael Cyger is a legitimate digital marketer that specializes in the field of buying and selling domains. Thus, I believe that you are in perfectly good hands if you decide to join the program.
Quality Training
DNAcademy offers high-quality training materials on the topic of buying and selling domains.
Decent Refund Policy
In addition to the quality of the training, a 14-day money-back guarantee comes along with the program.
What I DON'T LIKE about DNAcademy!
Expensive!
As good as the program may be—its cost may be out of reach for people who don't have sufficient budget to accommodate the full price.
Low Yielding Profit
Yes, the business of buying and selling domains could generate revenue, but the turnover would be very slow. This is because not everybody would be interested in buying domains.
Final Thoughts
I hope my review has provided you the answer you need in determining—is DNAcademy a scam? Or is it a legitimate program that can help you earn income online?
Although Michael Cyger's training course is legit, I don't feel that this type of business is for everybody. The lessons may be a little too technical for people with no experience and may find it difficult to catch up.
If you're considering signing up for the program, it's recommendable that you have to research the industry first and be certain that you are willing to take the risk.
Also, I think that you could make money from selling domains, but you won't make that much compared to other more popular eCommerce platforms like dropshipping or affiliate marketing.
Lastly, the price of the program is high, and it may not suit especially people who are under a tight budget.
Let's continue to the last part of the article if you're looking for a more affordable and better source of income online…
How I Earn Income Online
Affiliate marketing is the best eComm platform for many reasons, and some of them include the following—
100% legitimate – many have already tried it and gained massive success
Cost-effective
If the business is managed effectively, it can be a high and reliable source of income
Low risk
You don't have to deal with managing inventories and deliveries
Potential income is unlimited because you can advertise as many businesses as you like
Your basic responsibility as a digital marketer is to promote products or services through your content online.
The eComm business provides a personalized affiliate link, and then you will attach them to your content. You earn commissions when someone clicks it and purchases the items listed on the eCommerce page of the company.
However, as simple as it may sound, it is not always the case.
In order to succeed in this type of endeavor, you must be able to drive quality traffic to your content and convert sales.
If you're new to the concept of affiliate marketing and have no idea where to begin, then I have the perfect solution for you!
Do you see the highlighted description below?
>>HERE'S MY TOP WORK-FROM-HOME RECOMMENDATION!
Give that a slight tickle, and I will show you how you can publish quality content that generates lots of traffic and converts them to profits.
So yes, I believe that's just about it!
Thank you for the time and effort in reading my "Is DNAcademy a scam?" review!
And just for being here on my website, I am offering my eBook for Free. In it, I explain how I earn money while sleeping (and when I am awake too)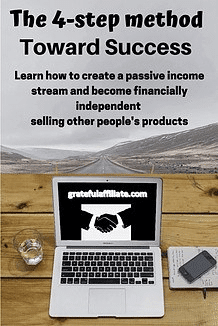 Just click on the button below and get your copy right now!

Peace!