In today's Elite Natives Academy review, I'll provide you an analysis of Kay's course whether it's worth every penny or should search for alternatives.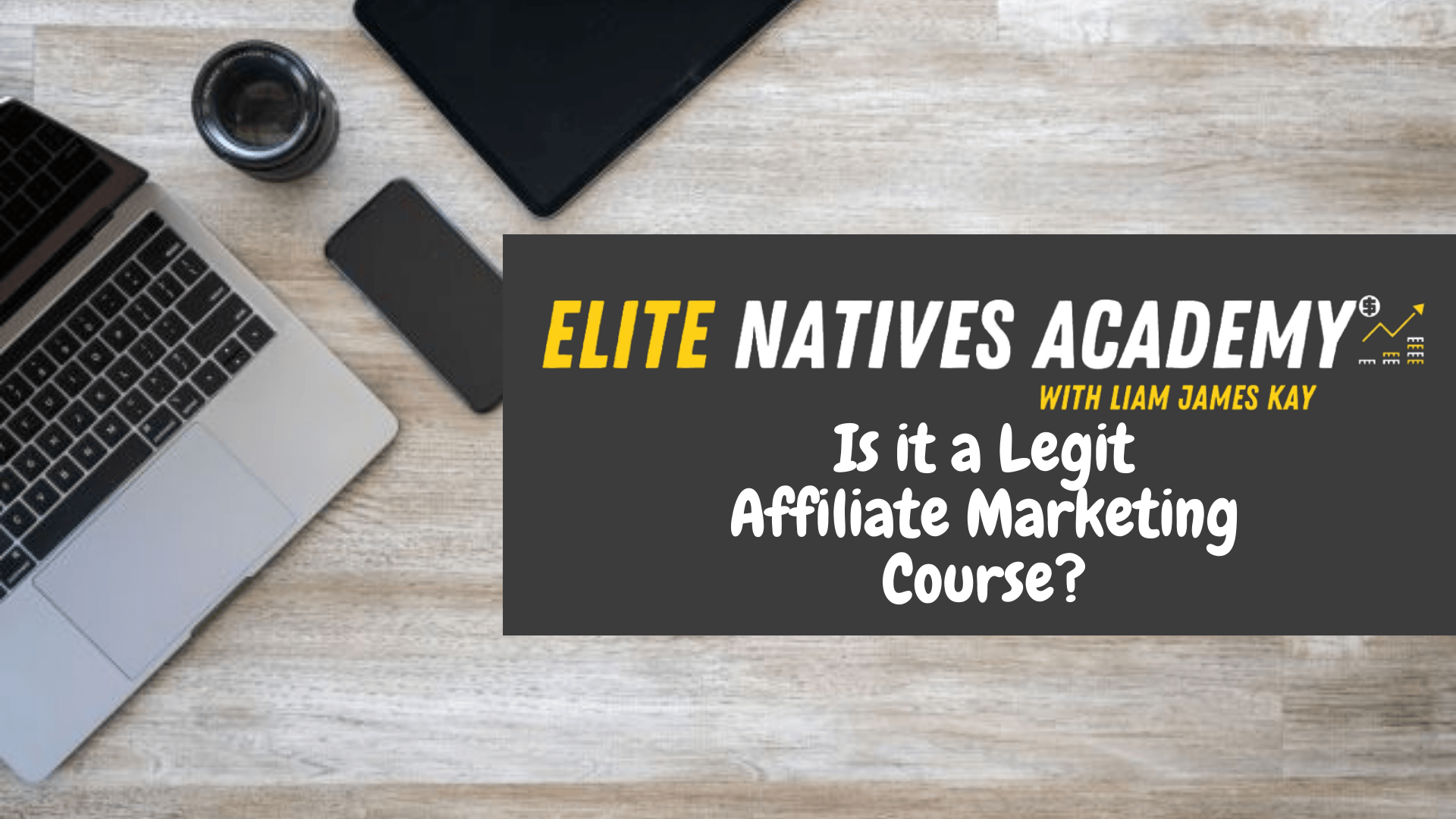 Welcome to my Elite Natives Academy review!
Affiliate marketing is extremely popular nowadays, especially for individuals who want to earn reliable income at the comfort of their homes. And when you search for related courses online, you'll find Liam's course among the top searches.
The training program is interesting enough that you want to sign up, but the high price of the program threw you off and reconsiders whether it is really worth your while or not.
And if you want to know the answer, then you have come to the right place!
But before I begin today's topic, allow me to disclose that I am NOT an affiliate of Liam James Kay and in NO promoting Elite Natives Academy and Six-Figure Affiliate Bootcamp. This article is my honest and unbiased take on his training course.
So without further ado, let's begin…
Who is Liam James Kay?
Liam James Kay is a digital marketer and social media influencer from Manchester, United Kingdom. He is currently making his fortune from his YouTube channel, affiliate marketing, and training courses.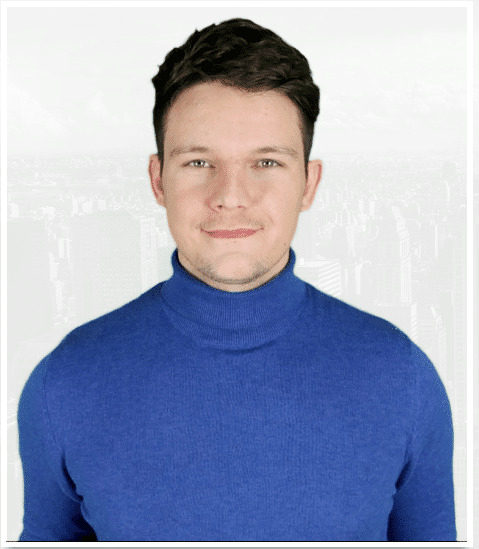 Like many inspirational stories around, he used to have a 9 to 5 job but found his success in affiliate marketing. In 2018, he decided to quit his day job and seriously consider eCommerce when his business started to grow progressively.
He joined YouTube on July 17, 2014, but published his first content titled "Watch Me Make a Million" in 2017. He offers high-value content in his channel, which is why it has a very high engagement as well.
At the time of this writing, his YT channel has garnered over 168k subscribers in the span of about three years. In addition, he has 25.6k followers on Instagram.
Also, he recently received a Clickbank Platinum Award, which solidifies his status as a super affiliate.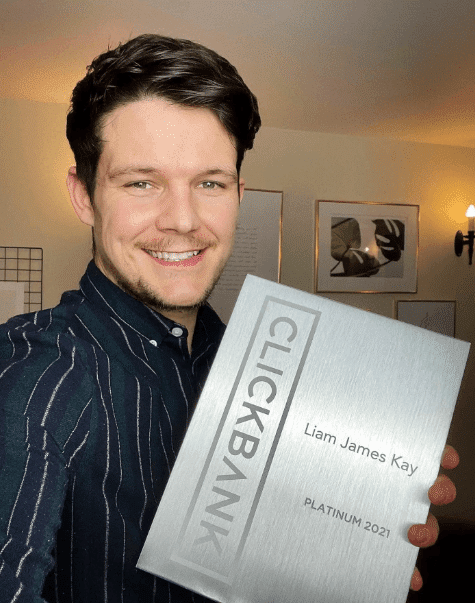 With this being said—I believe that Kay can definitely help you with affiliate marketing and generate leads and convert them to sales.
Aside from Elite Natives Academy, he is also the owner of Six-Figure Affiliate Marketing Bootcamp, as mentioned earlier—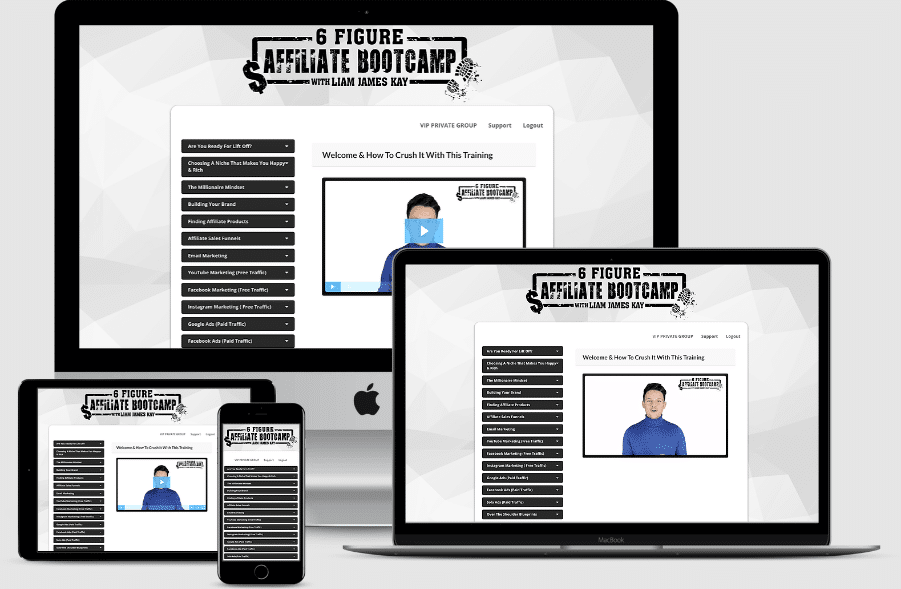 However, a huge con of the program is its price. I will talk more about the cost in the following section.
Let's continue and find out more…
What is Elite Natives Academy? And how much it costs?
Elite Natives Academy is an online program that offers training on affiliate marketing and native adverts.
The actual duration of the training course is about six hours. However, it is organized into a four-week program. And such a setting is only fitting to allow the learnings to sink in.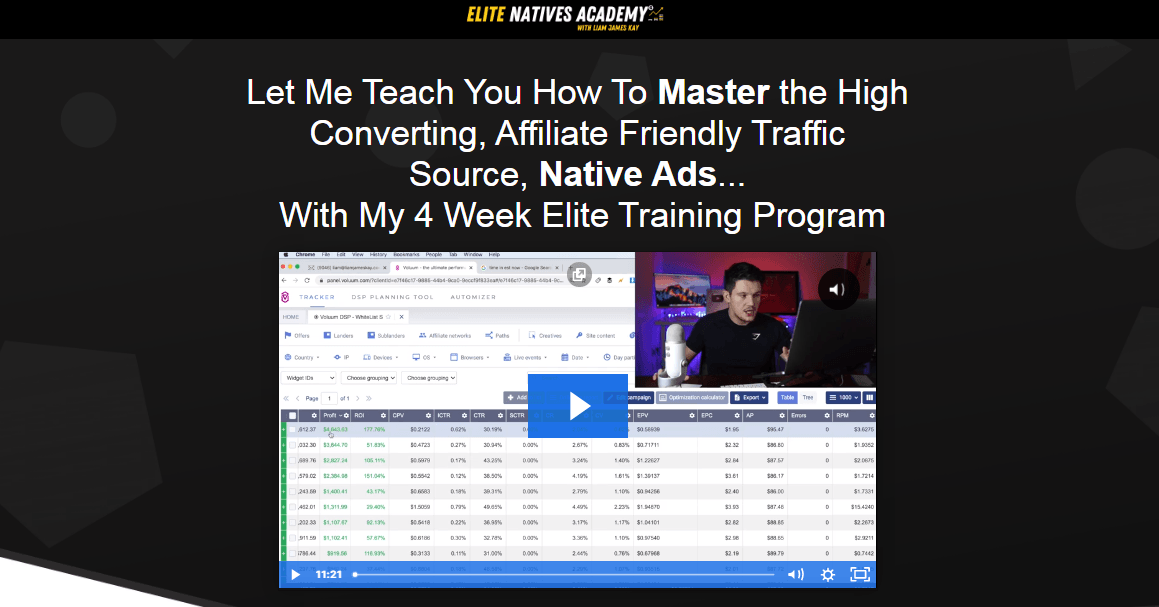 Affiliate marketing is among the most popular sources of income online because it yields higher income and beginner-friendly. I will explain more about affiliate marketing in the later parts of the article.
On the other hand, native advertising simply refers to the monetization of your content. The process involves a business or brand buying your content and then hiring publishing companies to use your content in promoting their brand.
If you're unable to generate leads for quite some time now, you may try native adverts for a change. The contents produced vary—it may be an article, video sales letters, social media content, infographics, etc.
Here is an example of native ads—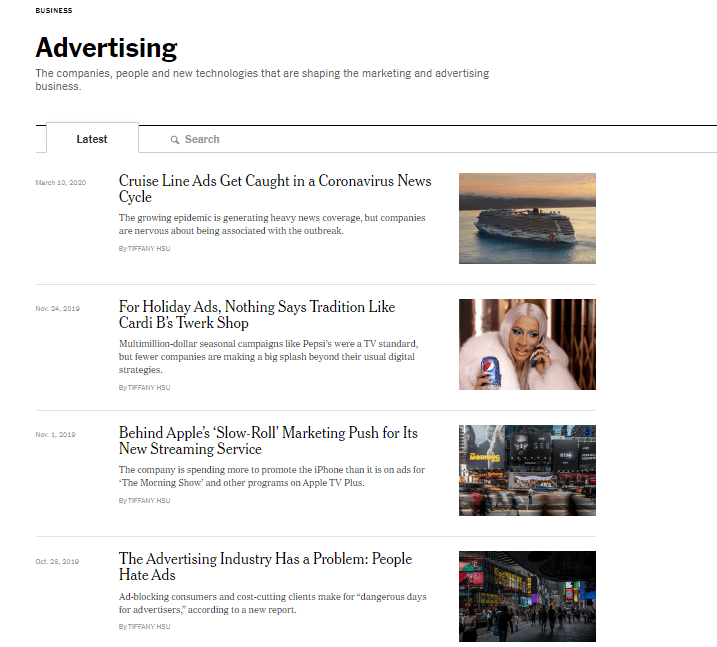 If you're interested in availing of Elite Natives Academy's training course, then it would cost you $4,997.
Yes, it is that expensive! And its price may not suit all people. As Kay puts it—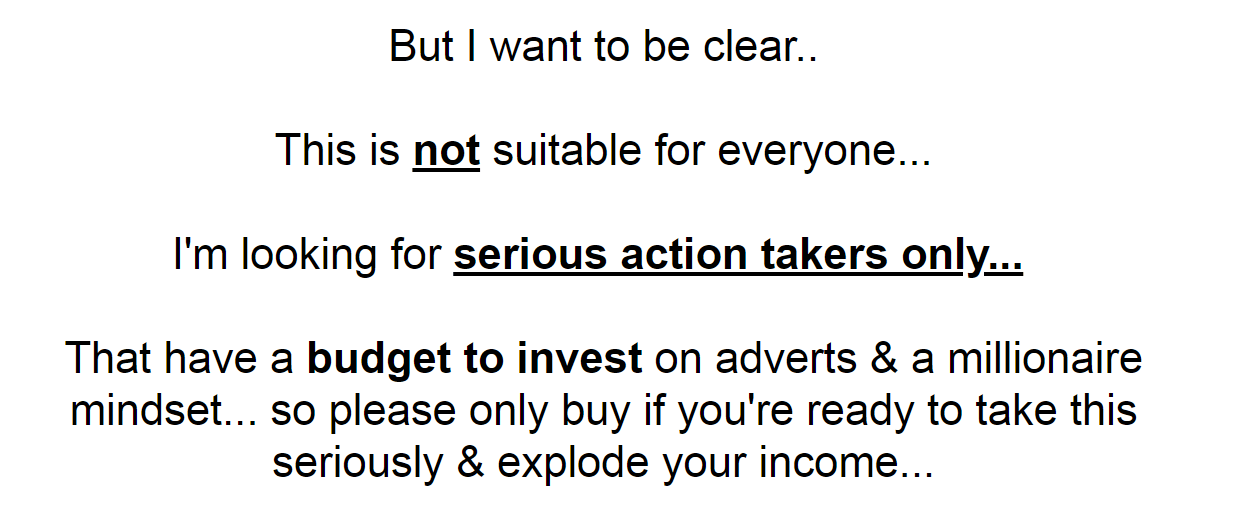 Another huge con of engaging in native ads is the cost of maintaining them. In order to effectively operate your eComm business, you may need to have a budget of at least $3,000.
If you're looking for a cheaper program that can provide you quality training on affiliate marketing and how to generate free organic traffic, then check out my best work-from-home recommendation!
Let's continue with my Elite Natives Academy review and find out how the program would benefit you…
How does Elite Natives Academy work?
The summary of Elite Natives Academy's package is summarized as follows—
Four-week training program
The four-week training course is the core product of Elite Natives Academy. And its main topic includes the following—
1st week: Finding a winning offer
2nd week: Crafting your campaign
3rd week: Running your campaign
4th week: Optimizing and upscaling
One-year native mastermind community
In addition to the four-week course, the member will also gain one year of access to the mastermind community. Basically, it is where each member will have the chance to ask relevant questions and share their insights.
Four-week Liam's Personal Instant Messenger
The package also includes an opportunity to send a direct message to the founder whenever they have questions about the course or topics related to affiliate marketing and native adverts.
First Bonus—Access to Six-Figure Affiliate Bootcamp
As mentioned earlier, Liam James Kay is also the founder of another affiliate marketing called Six-Figure Affiliate Bootcamp. The program costs $997, but you'll get it as part of the bonus package once you avail of Elite Natives Academy.
Some of the topics are as follows—
Picking the perfect niche
How to have a millionaires mindset
Brand building
Email marketing and sales funnels
Social media marketing—YouTube and Facebook
Google ads and solo ads
Second Bonus—39 Done-For-You Native Landing Pages
As the name suggests, this package includes 39 pre-made templates that you can use in your business.
I also reviewed other affiliate marketing training courses in the past—you can check them out if you like—Super Affiliate Marketing Pro 2.0, Ecom Academy Warrior, and Affiliate Dojo, just to name a few of them.
What I DON'T LIKE about Liam James Kay's Elite Natives Academy
Expensive
A huge con of Kay's training course is its high price.
Not everybody may have the money to accommodate the cost of Elite Natives Academy.
However, if you're looking for a more budget-friendly training course on affiliate marketing and lead generation that can provide you the same or even better results, then you have to check out my top work-from-home recommendation!
Poor refund policy
Elite Natives Academy comes with a 14-day refund policy if you are not happy or satisfied with the program's progression.
Also, refunds no longer apply if you have already gone through 25% of the course.
The cost of adverts
Aside from the price of Elite Natives Academy, you also have to consider the cost of maintaining your business. And among your primary expenses revolves around advertising which should be at least $3,000.
What I LIKE about Liam James Kay's Elite Natives Academy
Liam James Kay is Legitimate!
Kay is a legitimate digital marketer with tons of experience and has garnered a platinum award from Clickbank to go along with it. Therefore, I believe that he could provide you valuable lessons on affiliate marketing and lead generation.
Quality course
Both Elite Natives Academy and Six-Figure Affiliate Bootcamp offer high-quality training that can help you improve your eComm business.
Quality YouTube contents
I another thing I like about Liam James Kay is the quality of his YouTube content. You will surely get a lot of value from his videos.
Elite Natives Academy review: Final Thoughts
I hope my Elite Natives Academy review has provided you sufficient information about the training course and helped you decide whether it's worth your while.
As good as the course may be, it may not suit everybody, especially for individuals who are under a tight budget.
If you have enough money to cover the program's cost and don't mind spending that much money, then I highly recommend Elite Natives Academy.
But don't lose heart if you don't have enough money to buy the program. There are many options out there that are way more affordable but can deliver the same or even better results.
Let's continue to the last part of the content if you're looking for a cheaper yet quality option…
How I earn income online
When it comes to eCommerce, two of the most prominent platform around is dropshipping and affiliate marketing. And this is rightfully so because it yields higher and more stable income if the business is done correctly.
However, dropshipping may not be as beginner-friendly compared to affiliate marketing because it requires active monitoring of your eComm page, product orders, and suppliers.
In addition, affiliate marketing is the best source of income online for many apparent reasons, and it includes the following—
It is free, to begin with
Risk-free
You can rapidly scale your business
Cost-effective
You are not directly involved with inventory management and deliveries
Performance-based
Potential income is unlimited because you can market as brands as you wish
Yes, your main duty is to represent a brand through your blog posts or social media content if you're an influencer.
Of course, your success in affiliate marketing relies on the quality of traffic being driven into your content.
If you're a complete beginner to affiliate marketing and have no idea where to start, then you no longer have to worry any further!
I got your back!
Give the highlighted description below and slight tickle and discover how you can create a stunning site from scratch that's generating leads and converting sales—
>> CHECK OUT MY TOP WORK-FROM-HOME RECOMMENDATION!!!
Thank you for the time and effort in reading my payingsocialmediajobs.com review!
If you want to know how I earn money online and are interested in learning my method, then please feel free to download my eBook. In it, I explain how I do it and how you could do it too!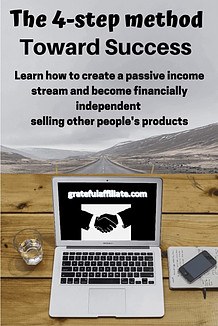 Just click on the link below and get your own copy right away!