In today's Fox Web School review, I'll provide you an analysis of O'Rourke's course whether it's worth every penny or you should search for alternatives.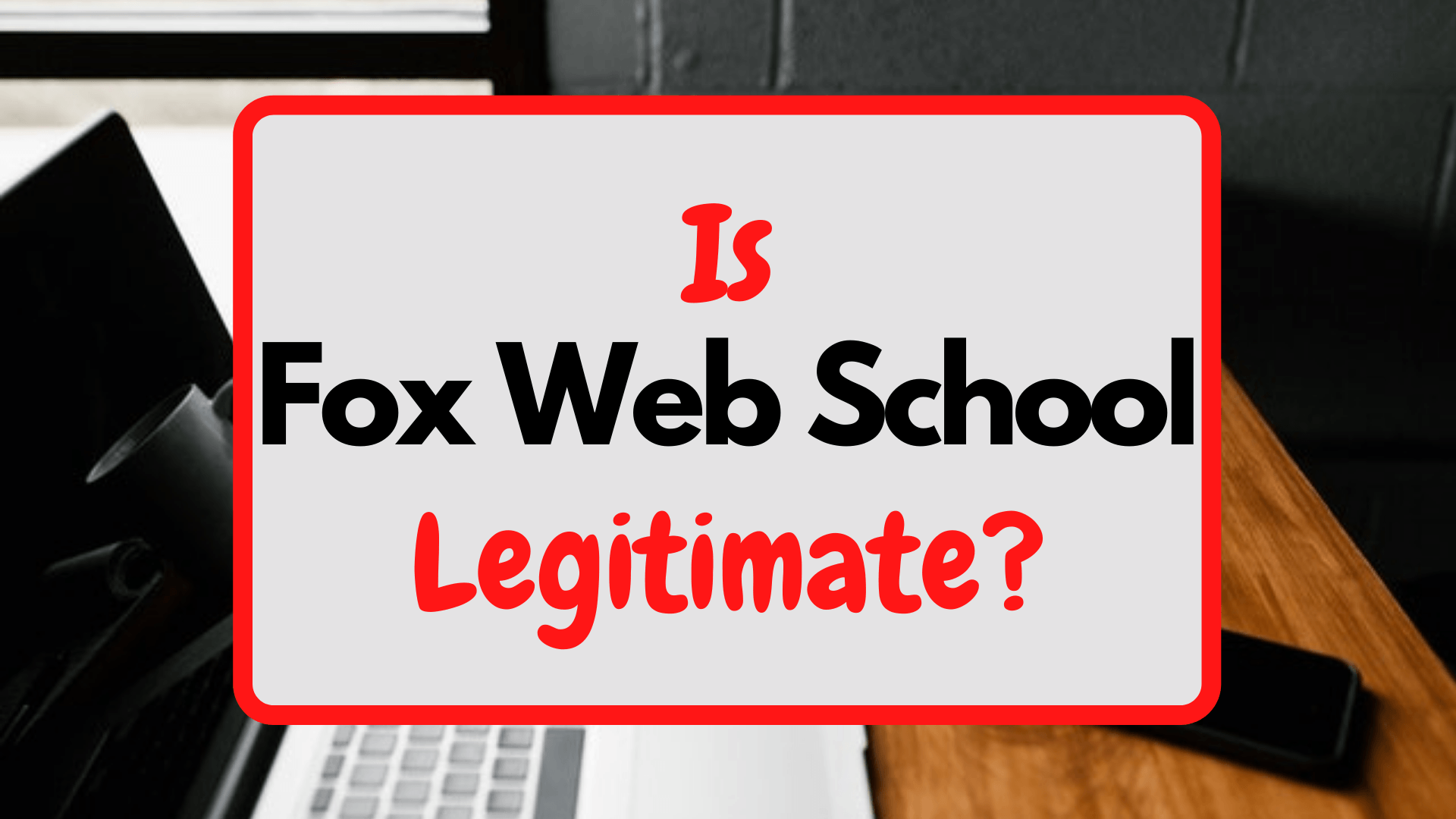 Fox Web School might be among the first results you come up with as you're for a legitimate training course on web designing.
And if you want to know whether the program is worth your while or not, then this topic is specially written just for you!
For today, I will particularly discuss the creators' background, what the "Fox Web School" is all about, the modules inside the program, its cost, and my analysis of whether the training course could indeed meet expectations.
But before I begin today's discussion, allow me to disclose that I am NOT a representative or affiliate of Rob Anthony O'Rourke, and in NO way marketing any of his products.
So without any further delays, let's start my Fox Web School review…
Who is Rob Anthony O'Rourke?
Rob Anthony O'Rourke is a prominent digital entrepreneur in the field of web design and other eComm platforms such as email marketing.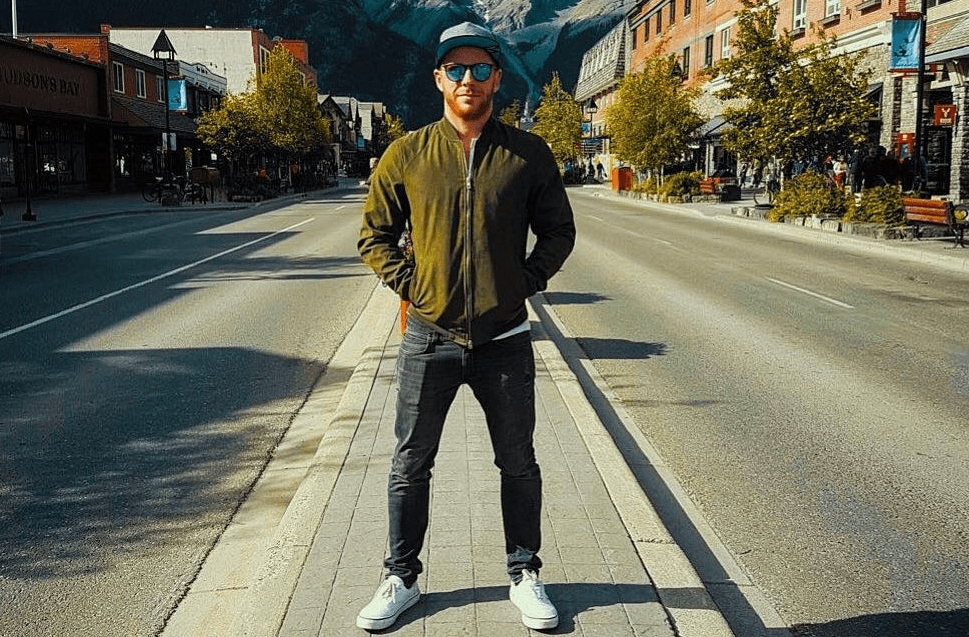 He got his start in the industry in 2016 when he lost his job. Instead of wallowing in despair, he took the situation as a challenge and started his business from scratch.
Through his perseverance, he was able to breakthrough and transformed his company into a 6-figure per year business.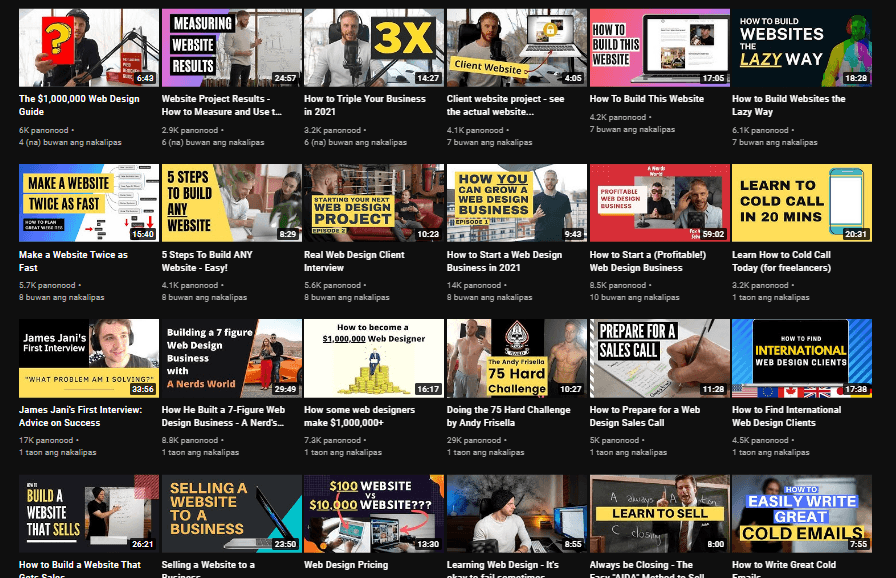 Aside from his training program, he also owns a YouTube channel with over 22K subscribers under the same name as Fox Web School. In addition, he is also the author of a book titled "The $1,000,000 Web Designer Guide."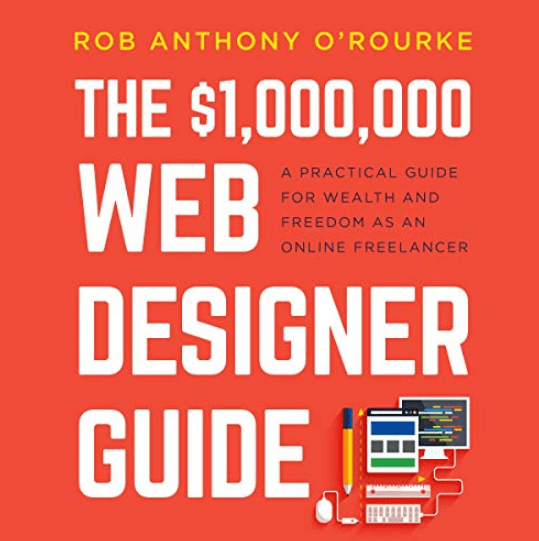 The book was recently published on March 4, 2021. The book is a bestseller and has sold thousands of copies since its publication as of today.
There's not much detailed information about the program's creator on the internet. However, I am positive that Rob Anthony O'Rourke is legitimate and can help you with attaining some level of success in web designing.
So what are the modules included in the program? Let's continue with my Fox Web School review and find out more about the training course…
What is a Fox Web School?
Fox Web School is a program that offers training on the essentials of starting a web design business. In addition, it also includes mentorship sessions to ensure the success of its students.
This type of business may seem daunting to beginners, but Rob claims that anybody can engage in web designing, even people with no experience with coding or site structuring.
Also, the training course is a 12-month long. And each weekly session requires you to watch up to 10-hours of videos to complete.
Now, that's quite extensive training if you ask me. However, I believe it is reasonable and beneficial at the same time, especially if the individual who would take the course is a complete newbie to web designing.
Also, you have to remember that this trade isn't something like a hobby that you would take lightly. The job won't be easy, and it would take time and a lot of patience before you can master the craft.
The positive thing about web designing is that it can be a full-time job once you have found the right prospective clients.
With this being said—the business of structuring websites for clients can provide you stable income like any typical 9 to 5 job. Plus, it allows you to work in the comfort of your home.
However, if you're looking for a better alternative source of income online, then you better check out my best work-from-home recommendation!
What's Inside the Training Program?
As explained earlier, Fox Web School would take 12 months to complete. To give you a better perspective of what you'll get, here is a summary of the training course—
Step-by-step training on web designing
Weekly training session on web designing
Access to the program's private online community
Weekly mentorship from Rob and his team of experts
Tasks that will challenge and improve your skills
Another advantage of Fox Web School over other programs is Rob's desire to ensure your success in web designing in case you avail his training program.
I have also reviewed several online training programs in the past. You can check these reviews out if you like—Laptop Lifestyle Academy, Elite Traffic Pro, and Social Media Lead Machine, just to name a few of them.
How Much is Fox Web School?
If you decide to buy Fox Web School, you have to prepare your budget because the cost of the program is $2,995!
If you don't have that amount of money, they also offer payment plans in which you have to settle an upfront cost of $850.
I didn't find any refund policy, though. This is an important aspect since they are asking for about $3K for the course. If I were you, I would consider the investment long and large before dishing out that kind of money.
If you're looking for a more budget-friendly training program that can teach you how to earn a significant and stable source of income online, then you have to check out my top work-from-home recommendation!
Is Fox Web School a Scam?
No. I do believe that Fox Web School is not a scam. It is a legitimate training program that provides quality modules on web designing and other essential matters on earning income online.
If you want to learn the essentials of web designing and how you can profit from the industry, then Rob Anthony O'Rourke's Fox Web School is the best training program you can turn to.
However, the only downside of the program is its high price which may not be suitable for people who are under a tight budget.
What I LIKE about Fox Web School
Rob Anthony O'Rourke is Legitimate!
The creator of Fox Web School is a legitimate digital marketer. He can definitely help you with web design.
Quality Training
I do believe that Fox Web School offers quality training on web structuring and how to earn income from them.
Although the training is apparently a 12-month period, it is more of an advantage than a disadvantage because it allows you to learn the trade more thoroughly.
I also specifically like the mentorship session that should ensure your success.
What I DON'T LIKE about Fox Web School
Expensive
The program apparently isn't for everybody, particularly people who don't have enough budget for the $2,995 cost of the program.
No Refund Policy Stated
If you're asking about $3K from your potential clients, you have to back up that trust by providing them an assurance that what they're getting is truly the product that could deliver them their expectations.
Difficult Business Model
The trade of web structuring may not suit everybody. It is a difficult business model to engage in. And people who are new to web designing may find it very challenging.
Final Thoughts: Fox Web School Review
I do hope that my Fox Web School review has provided you sufficient information about the program and helped you in determining whether it could truly deliver the financial freedom you desire.
Although the program is legitimate, it may not be a good fit for everybody, as mentioned in the previous section. First off, the program's price of $2,995 may be a little out of reach, especially for individuals who don't have enough budget to accommodate the full cost.
Another thing you have to consider is the challenge you have to go through in this type of business model.
But if you have a sufficient budget and are up for the challenge involved, then I believe Fox Web School could definitely help you with web designing and achieve financial stability.
Anyway, let's continue to the last part of the article, and I will present you with a much better alternative than web designing…
How I Earn Income Online
Affiliate marketing is probably the best type of eComm platform around. And this is the case because of many apparent reasons, such as the following—
100% legitimate – many people have already tried it and achieved massive financial success
It is a high and stable source of revenue if the business is effectively managed
Cost-effective
It possesses very minimal risk
You are not directly involved with inventory management and package delivery
The marketer's potential income is unlimited because they can essentially advertise as many brands as they like
As you might have guessed, the main duty of the affiliate marketer is to promote the company's brand through their online content—may it be a blog post, social media content, vlogs, etc.
The brand you're going to represent will provide you a personalized affiliate link(s) which you'll attach to your content. And then, you earn revenues every time someone clicks your links and use them to purchase the products or services listed on their landing page.
Of course, you have to take note that your success in this type of business relies on the quality of leads being driven into your content.
If you're completely new to the concept of affiliate marketing, and you have no idea where to begin, then you no longer have to concern yourself about it because I got the perfect solution for you!
Do you see the highlighted texts below? Consider giving it a slight tickle and discover how you can create quality contents that are generating leads and converting them to sales—
>>HERE'S MY TOP WORK-FROM-HOME RECOMMENDATION!
Well, that's just about it!
Thank you for the time and effort in reading my Fox Web School review!
And just for being here on my website, I am offering my eBook for Free. In it, I explain how I earn money while sleeping (and when I am awake too)…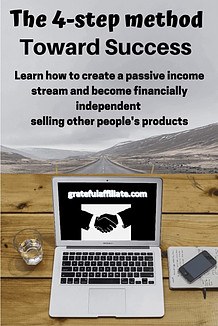 Just click on the button below and get your copy right now!

Peace!