In my High Ticket Heist review, I'll share my unbiased take on whether the program is worth your money or should you search for others else.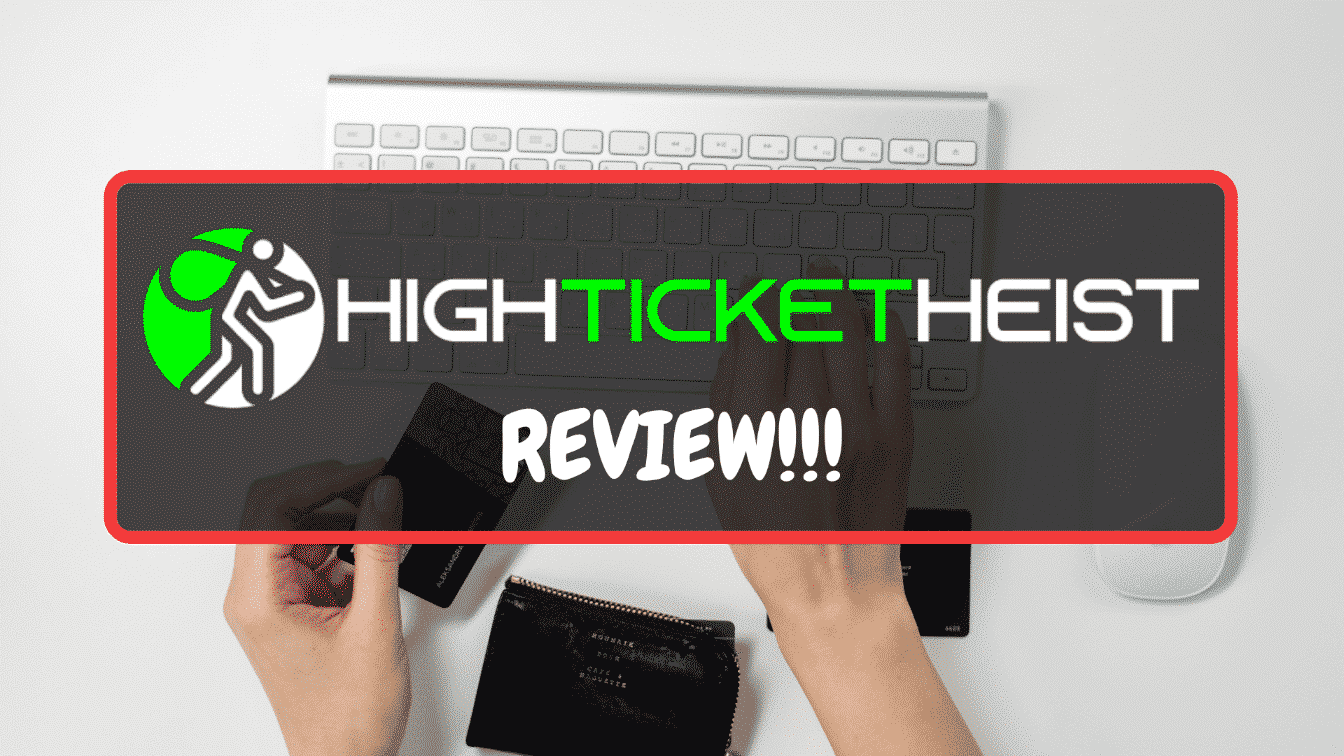 Welcome to my High Ticket Heist review!
The internet is saturated with money-making schemes and get-quick-rich schemes that make it challenging to identify which ones are legitimate or outright scams.
And probably one of the programs you might have come across is High Ticket Heist.
The training seems legitimate. Also, it is co-founded by Tom E—he is a popular digital entrepreneur and rock singer.
This may be the case—you want to be sure if they're indeed the real deal.
And if you have this concern, then you'd be happy to know that the article I have prepared for today will especially tackle such an issue, and hopefully, it would help you decide whether to avail of the program or not.
But before I officially start today's topic, allow me to have this opportunity to disclose that I am NOT a representative of High Ticket Heist. And I am in NO way promoting any of their digital products or upsells.
This content is my unbiased and honest review of the program and then helps you determine if it's something you should avoid from investing.
So without further ado, let's start…
Let's Meet the Founder of High Ticket Heist
The High Ticket Heist program was co-created by three eComm entrepreneurs— Tom E. Mcting (or simply Tom E), Wayne Crowe, and Vick Carty.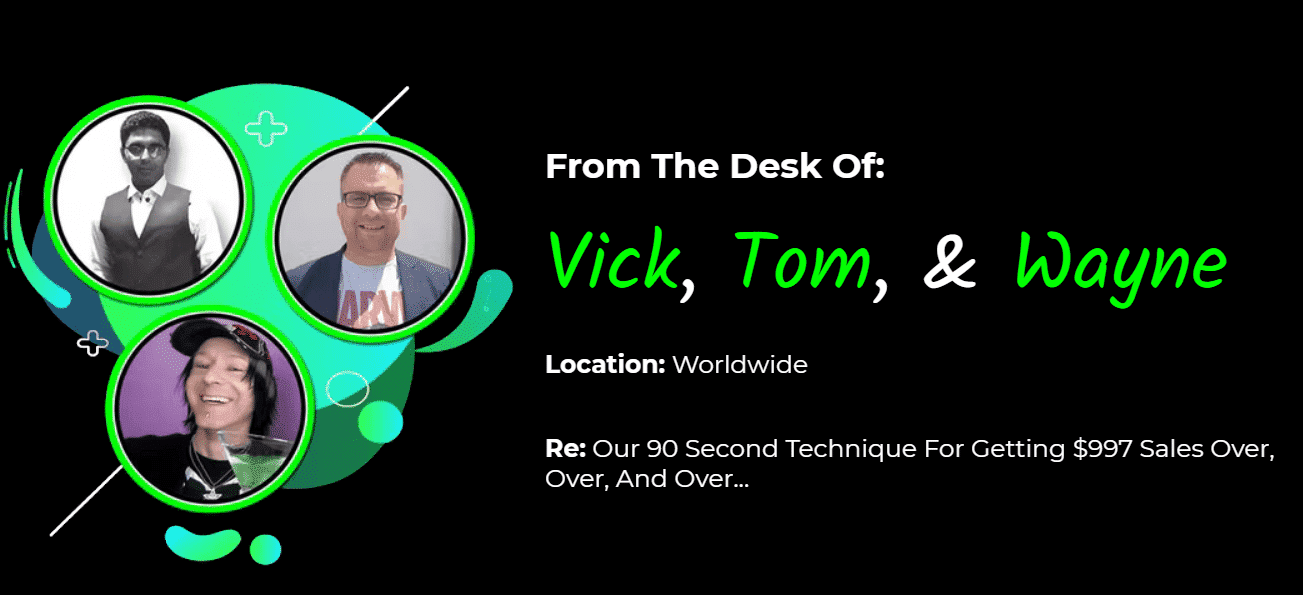 Tom E, in particular, is a rock singer, social media influencer, and the president of an advertising/marketing agency called Rock and Roll Marketing LLC.
Aside from the mentioned programs, he was also involved in other well-known eComm platforms such as Unfair Advantage 2.0, Fame Payday, The Bevis Producer 2, Avalanche, Money for Everyone 2.0, Stuff Your Bank, and Loophole Commissions.
So does this mean the program is a legitimate online income opportunity? Or should you stay away from them?
Let's continue with my High Ticket Heist review and learn more about the mechanics and features of the program…
What is the High Ticket Heist program?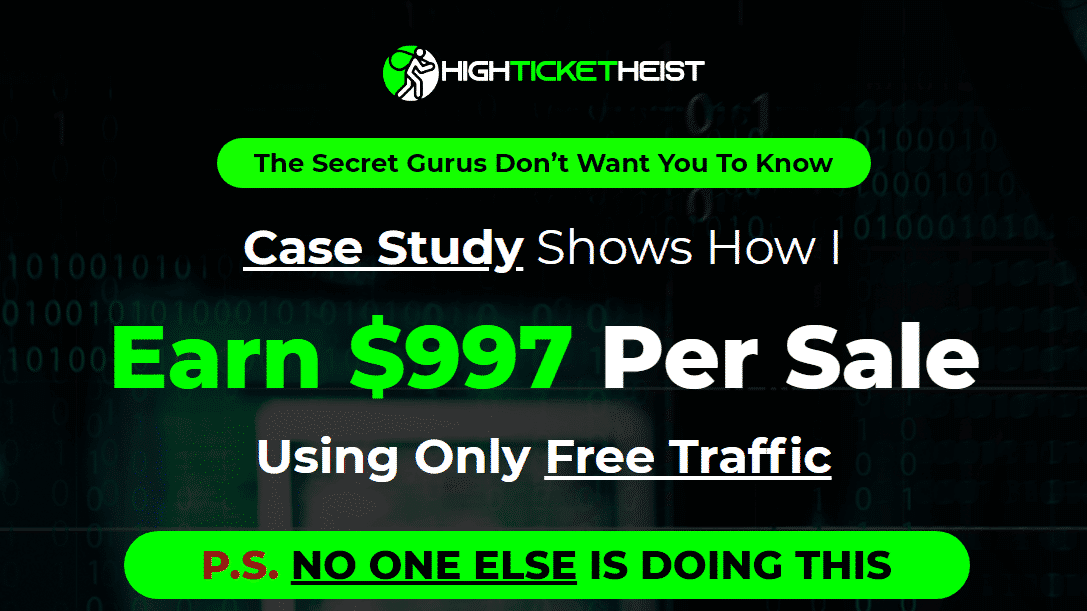 I believe I have encountered the sentence "hi-jack non-make-money niches" five times in several articles I've read online. I feel that these sites are affiliates. This may explain why they are placing high regard and exaggerating the products.
Also, you may find an atmosphere of confusion when you're researching what the program truly offers. Most of the articles I've encountered are hyped, and the descriptions are mostly vague—even one article says that its niche is general.
Anyway, what they mean about "hi-jack non-make-money niches" is essentially referring to how you can generate income through the internet even if you have no experience in any money-making schemes online.
With this being said—High Ticket Heist is basically a DFY (Done-For-You) system where you'll earn commissions when you are able to successfully invite someone into the same program.
It is an online training course as well that provides lessons on some of the basics of eCommerce.
It is also important to note that affiliate marketing is way different from a DFY system.
In an affiliate marketing setting, you can freely promote as many businesses as you like. Thus, your commissions also vary depending on the amount offered by the brand.
On the other hand, a DFY program is composed of premade materials, and you are limited in selling products that are owned by one brand. Therefore, your earnings are pretty much limited, and it could be highly challenging to sell such products.
I have also reviewed similar programs in the past. You can read about them if you like—Money Bootcamp, Super Affiliate Pro 3.0, Overnight Millionaire System, and Billy Gene is Marketing, just to name a few of the programs I've reviewed.
How Much is the Program?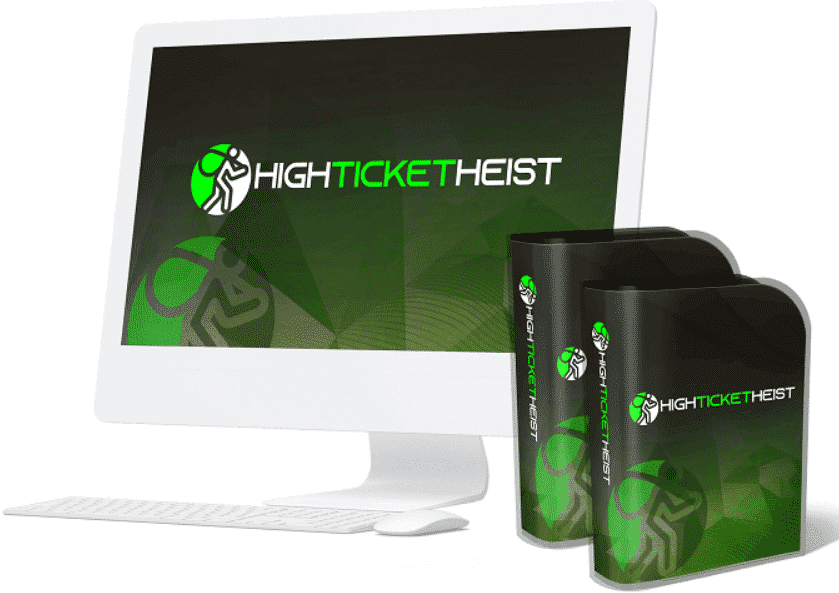 The original price of High Ticket Heist is $47. It is under discount today, and you can avail of them at only $7.07!
Are you already sold with the cost?
As cheap as the basic price is, there are upsells that you have to consider as well. You have to purchase one of them at every stage to gain access to a specific feature.
As a result, it may even lead you to spend more than save money.
The upsells (or upgrade, as they call it) include—
Unlimited Features – it is basically a collection of campaigns that should help you boost your profits. This feature will cost you around $39
Done-For-You – sadly, it appears that the DFY feature of High Ticket Heist is an upsell. And you may have to cash out to gain access to their premade templates. Anyway, this feature costs $197
DFY Success Club – this upgrade gives you the opportunity to have a coaching session with Vick Carty. If you pursue the upgrade, it will cost you $297
Automation – this feature is supposed to automate the system by increasing the volume of profits. The price of upsell is $37
Limitless Traffic – they claim to provide you with an extra 200 to 300 clicks per day. Now, this will cost you $147
Reseller – yup, now this is the reseller's commission part. You're given a referral link and gain commissions if you are able to invite\
As you can see even with the low entry price, it could add up pretty quickly when you consider all the upsells they want you to purchase. This is very typical of these DFY systems.
If you are looking for a legitimate program that can provide you with high quality and help you earn reliable income online at a very affordable rate, then I highly suggest that you refer to my best work-from-home recommendation!
Is High Ticket Heist a Scam?
No. I believe High Ticket Heist is not a scam. It is a legitimate DFY program offered by Tom E.
However, the only downside of the program is its expensive course that would lead you to spend over $500.
I also would like to add that you may want to manage your expectations if you're planning to try the program.
Experiences may still vary, as good as the program may be. And what I mean by this is that the level of success will differ from person to person.
Some may have been led to the thinking that it is a scam, especially if they are unable to get the results they have in mind.
What I LIKE about High Ticket Heist
I have enlisted below some of the praiseworthy notes about High Ticket Heist—
Tom E. Mcting is Legit!
You can put your trust in Tom E. Mcting. He is a legitimate digital entrepreneur with years of experience.
Refund Policy
Another factor I like about High Ticket Heist is its refund policy. A good refund policy is a great way of showing your confidence in the program's capability in giving you the very thing they had promised.
A 30-day money-back guarantee allows you to refund your money if ever their services are unsatisfactory.
What I DON'T LIKE about High Ticket Heist
On the other hand, the following are some of the cons of High Ticket Heist that you have to take note of—
Exaggerated Claims
The first thing I'd like to mention here is that they overhyped the claims to attract customers.
False Scarcity
False scarcity is a marketing tactic that many marketers employ to create an impression that their products are in high demand. You'll see the very marketing strategy being used in the landing page of High Ticket Heist.
Expensive Upsells
The $17 discount, in hindsight, maybe a sweet deal. However, the program has these so-called upgrades (or upsells) that require you to cash out in order to gain access to the specific feature.
If you want a cheaper program that can help you generate stable income online, then you need to try my top work-from-home recommendation!
Final Thoughts: High Ticket Heist Review
I hope my High Ticket Heist review for today has provided you with the insights you need about the High Ticket Heist program and helped you decide whether it's a good program that suits your needs.
If you don't mind spending tons of money on the upsells, then you could try the program and see for yourself if it would work for you or not.
Fortunately, there are better alternatives around if the premise of the program doesn't suit your preference and you are not convinced by their sales pitch
Let's go to the last part of today's topic, and I will present you with a better source of income that's reliable and way more affordable.
How I Am Earning Reliable Income at My Home
Affiliate marketing is among the top eCommerce around the world. The platform can deliver high and reliable income once the business is tweaked effectively.
Also, they're trending because of several apparent factors such as the following—
100% legitimate
Highly cost-effective
Very low risk
Inventory management and shipment is not involved
Potential gains are great since the number of businesses you can market is limitless
Yes, your main task in this type of business model is to advertise a product or service by promoting them using your online publications such as blog posts, eComm stores, websites, social media contents, etc.
Handsome commissions are credited to your account every time someone engages the personalized links and uses them to buy their offerings.
Of course, your chances of success are dependent on the quality of the posts and their ability to drive traffic and convert them to sales.
If you're a complete newbie or a struggling marketer and lost where to go from there, then I have something to offer that should put all your uncertainties away.
Click the highlighted texts below and discover how you can publish quality contents that are generating leads—
>>HERE'S MY BEST WORK-FROM-HOME RECOMMENDATION!
And to help you jumpstart the business, then I'm throwing in my book for no cost at all as an expression of my gratitude to you by reading my High Ticket Heist review—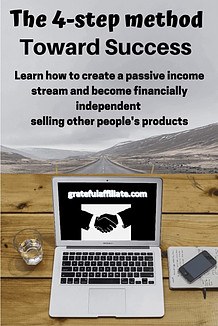 I believe that's we've covered sufficient grounds in today's review!
Thank you for your time, and I hope to see you on the next topics!
Peace!