HomeBiz Advisors – is it worth your time and money? You may be asking yourself this question as you search for ways to make extra income and start your own online business. It can be tricky to decide which program is best, with so many options out there, making it hard to know which one to trust. With our HomeBiz Advisors review, you will gain insight into the program and find out if it is the right choice for you.
Having the financial capability to support your monthly expenses is indeed an enticing opportunity that is no longer a far-fetch idea for today's generation.
However, it could also be daunting, especially if you have no idea how the business works or where to begin, for that matter.
In this case, I'm sure you have turned to video tutorials on YouTube or maybe the services of training courses like HomeBiz Advisors.
The site makes big promises about the potential of its program, but can it really deliver and help you gain success in internet marketing they promise?
If you're interested in knowing more about the program and whether they're worth your time and money, then the review about HomeBiz Advisors I have prepared for you today is what you're looking for!
But before I begin, allow me to have this moment to share with you that I am NOT an affiliate of HomeBiz Advisors, and I will NOT earn any commissions if you decide to purchase their program.
So without further ado, let's begin…
Who Created HomeBiz Advisors?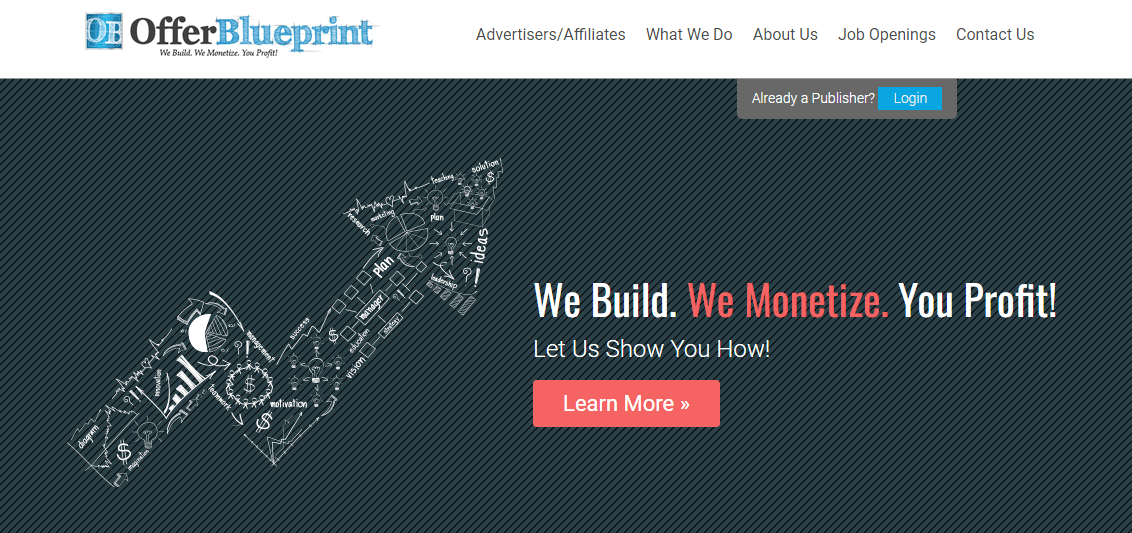 OfferBlueprint, LLC, developed homeBiz Advisors. They are an advertising services company that's based in Elizabethtown, Pennsylvania, and founded in 2012.
The exact people responsible for the incorporation of OfferBlueprint were not disclosed. But according to the site's landing page, it is being managed by several people, namely—
Trisha Hawthorne
Jon Romig
Shawn Kelly
Mike Schoenberger
Jason Kraft
Jackie Garter
Nicole Hockenberry
Jenn Brandt
Again, there's not much information about these individuals. All they mention is that they have a total of 55 years of experience between them.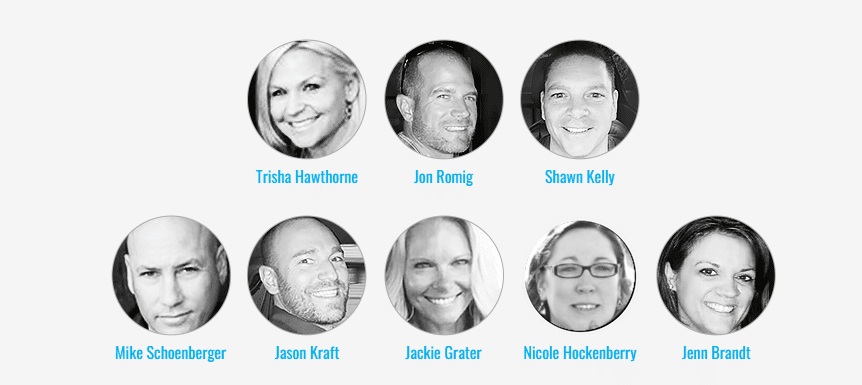 With the lack of comprehensive information available online, the importance of conducting a comprehensive review of HomeBiz Advisors' products and services cannot be overstated.
It is essential to consider how effective its digital marketing strategies are to see whether or not the program is truly trustworthy.
However, it is imperative to thoroughly evaluate the program's effectiveness in digital marketing before drawing a conclusion.
To that end, let us proceed with the HomeBiz Advisors review to gain more insight and determine its reliability.
What are HomeBiz Advisors?
HomeBiz Advisor is a program that offers affiliate marketing services. They advertise to be the middleman between you and companies that you can promote through your online publications.
In contrast to the name of the program, they won't be giving you any advice or training courses. This program sort of reminds me of a prominent affiliate marketplace like Clickbank and JVZoo. And similar to the said platforms, it is also free to join.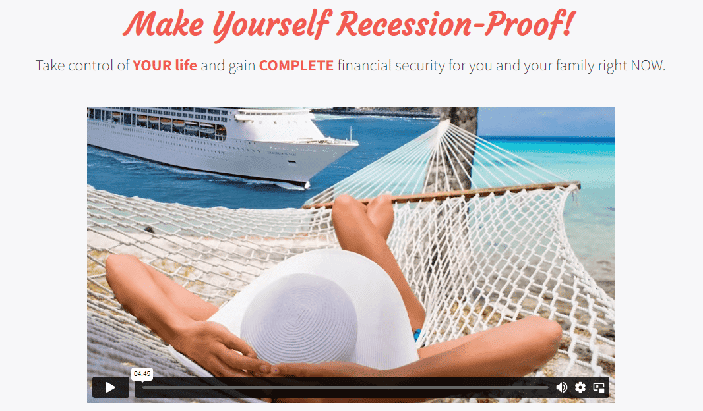 But the main disadvantage of HomeBiz Advisors is that the products and services they are recommending to you are unverified. What this means is that they are redirecting you to websites that are unsecured and could potentially have malware or spyware.
In addition, the information they have gathered from you will be used to sell to other businesses, which is where most of their income is being generated.
Evidently, this program may not be for you if you are starting from scratch or looking for a legitimate program to engage in. You need to have at least an established website before you can use any affiliate marketplace.
Allow me also to add that if you are looking for an affiliate marketplace, then it would be better for you to stick to the more well-known ones like Clickbank, JVZoo and many others (but I won't go into detail here, it's not the purpose of this review)
If you are still a newbie to affiliate marketing and don't know where to begin, then you should check out my best work-from-home recommendation!

How Do the HomeBiz Advisors Work?
As mentioned, the program provides services where they act as the middleman between you and a product you wish to promote. In addition to the list of products, it also includes other features, which they advertise as three other ways to earn money from their program—
Turn-Key Paydays
The mechanics of the program are very vague and too general. All they say is that each member will benefit as long as they have a computer to sign up to.
Facebook On Fire
The second supposed perk is about helping you earn money by posting ads on Facebook.
Internet Newbies Clicking to Cash
The last item on this list claims to give beginners $1,000 in a single day. However, it is also unclear what you are going to do under this specification. Now, based on my experience with many scams and overhyped programs, this is obviously very exaggerated and misleading.
Again, Clickbank and JVZoo are better alternatives if you are looking for a legitimate affiliate marketplace.
Also, I covered several digital marketing programs in the past as well. And you can read about them if you are interested: SEO for Bloggers, AMZ Formula, and High Ticket Profit System, just to name a few of them.
Or you can check the full list of reviews by clicking here.
How Much is HomeBiz Advisors?
As mentioned earlier, the initial cost of HomeBiz Advisors is free. However, they will require you to provide them with your contact information. Now, this is where part of their income comes from because they sell your information to third-party companies. The other part is when you take up one of their "opportunities", you are in fact giving them an affiliate commission.
There was no mention of upsells, but based on my experience with low-quality programs like HomeBiz Advisors, they must have upgrades of the sort to enable you to gain access to some of their "prime" features.
Suppose you are looking for a more legitimate program that can really help you gain success in digital marketing and become more financially independent. In that case, you should check out my best work-from-home recommendation!

Is HomeBiz Advisors a Scam?
I wouldn't go as far as saying that HomeBiz Advisors is a scam. But I don't recommend them to anyone as well, considering the number of more legitimate affiliate marketplaces around, such as Clickbank and JVZoo.
What I LIKE About HomeBiz Advisors
There's nothing positive about HomeBiz Advisors that could lead me to recommend the program in any way. It would be best for you if you search for better programs that could truly help you achieve your financial goals.
What I DON'T LIKE About HomeBiz Advisors
Now, below are the things I don't particularly like about HomeBiz Advisors—
Very Low-Quality Programs suggestions
As mentioned, the program is sort of similar to the more established affiliate marketplace. But beyond that, they have nothing else to offer—there's no training, community, or support.
Overhyped Claims
The claims of HomeBiz Advisors are too overhyped and sound "too good to be true." And based on my experience, if there's something that is "too good to be true," then it's likely, not true.
Puts Your Personal Information in Jeopardy
HomeBiz Advisors basically puts your personal information at risk by selling them to third-party businesses.
Irrelevant
In all honesty, HomeBiz Advisors is irrelevant when you take into account the number of more legitimate affiliate marketplaces you can turn to in finding the best products and services that suit your niche.
Potentially Risky Third-Party
The programs that they are redirecting you to could potentially harbour viruses or malware because these affiliate sites are unverified, and my virus protection software advised me to stay away from these sites.
My Final Thoughts on My HomeBiz Advisors Review and My Personal Rating
In conclusion, HomeBiz Advisors is not a good investment of your time and resources. Although the registration is free, the risk and inconveniences involved, such as providing your contact information and redirecting to unverified third-party sites, are not worth it.
Furthermore, there are much better programs out there that are more legitimate, offer larger commissions and have successful marketing activity, so it's best to investigate them first.
In addition, they will redirect you to unverified third-party sites that could possess viruses and spyware.
Lastly, allow me to remind you that the program is irrelevant when you put things in perspective. For example, there are a lot of better options around that are more legitimate and produce a huge amount of commissions if you can market them effectively.
With this being said—I am giving the program a rating of 3 out of 10—

And it's a 3 star because I believe that there are still few products in their database that could somehow generate income. As I mentioned, I won't go as far as saying that they're a complete scam, but it would be better if you refrain from doing any business with them.
As such, I recommend that you search for other opportunities that would be an optimal business decision. "As the great Mark Twain once said, 'whenever you find yourself on the side of the majority, it is time to pause and reflect." Staying informed and aware of your options is essential for making the right decision when it comes to business investments.
Let this serve as a warning that it's best to be cautious before investing your money. Now that you have all the facts, the decision of whether or not to take part in HomeBiz Advisors is up to you to make.
An Alternative to HomeBiz Advisors
Even though HomeBiz Advisors presents itself as an affiliate marketing program and acts as the middleman between the affiliate and third-party businesses, I don't recommend them.
However, affiliate marketing itself has become a powerful force in the online economy. It has the potential to generate steady income with effective business setup and management, as well as partnering with the right affiliates.
Companies are attracted to affiliate marketing because they don't have to pay affiliates until they make a sale. And starting an affiliate marketing business can be done with a budget as low as $500, without the need for inventory management or customer service. The earning potential for affiliates is unlimited, also with no limit to the number of products and services you can promote.
This method is suitable for all levels of experience and involves low risk, making it a popular choice among digital entrepreneurs.
If you want to learn about affiliate marketing and the method and platform, I use to earn money online. In that case, I encourage you to click on the highlighted description or button below for additional information.

>>HERE'S MY BEST WORK-FROM-HOME RECOMMENDATION!
And to show you my gratitude for being here on my website, I am also giving away my eBook as a gift to help you kickstart your affiliate marketing venture.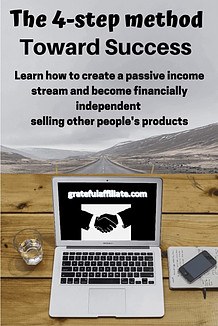 Peace!