In today's SEO for Bloggers review, I am going to show you if the training program offered by Matthew Giovanisci is worth your while or should search for better alternatives.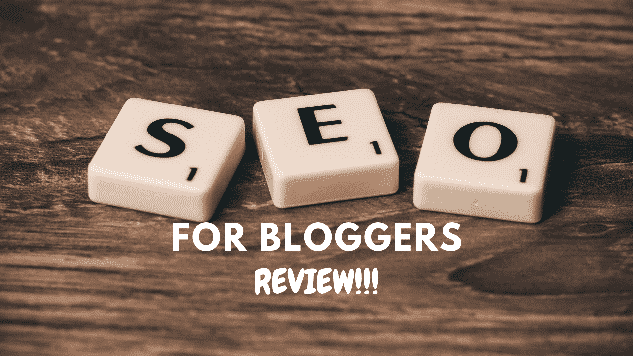 A warm greeting to my SEO for Bloggers Review!
In the early days of internet marketing, a lot of people might find it hard to believe that earning in the comfort of your home is far-fetched. However, as we progressively move towards the future, our technology becomes more advanced, which essentially creates more career opportunities such as home-based jobs.
This technological advancement also has resulted in many so-called internet gurus, and they have seen it as a great prospect to take advantage of and profit from them.
In today's article, I will relay the specifics of the SEO for Bloggers online training course offered by Matt Giovanisci and then help you determine if the program is the right one for your or should you continue searching for better alternatives.
But before I begin, allow me to have this opportunity to disclose to you that I am NOT an affiliate or representing the training course, and I will NOT earn commissions if you decide to avail of any of his digital products.
So without any further ado, let's get right into today's discussion…
Who is the Founder of SEO for Bloggers?
Matt Giovanisci is the man behind the SEO for Bloggers online training course. You might not have heard of him and his digital products, but I'm sure you might have been acquainted with him at some point when you are particularly fond of bathtubs, swimming pools, Jacuzzis, and anything related to the subject matter
And this is the case because he is also the owner of a popular website that's called Swim University. Now, some of you might think—what does it have to do with SEO and generating profits online?
Well, the thing is he is able to earn a decent amount of money from his blogs, then I believe he is the qualified person to help you monetize your online publications as well.
He claims that his site is earning him six figures a year—approximately $200,000 through lead generation alone. That's an impressive figure if you ask me. However, it's a little bit challenging to verify his claims since there's no sufficient information to back them up.
If it's your first time seeing his videos, his overall exaggerated vibe might turn you off because it is cringey at best. Anyway, his Money Lab YouTube channel doesn't have that many followers. It only garnered about 4K subscribers.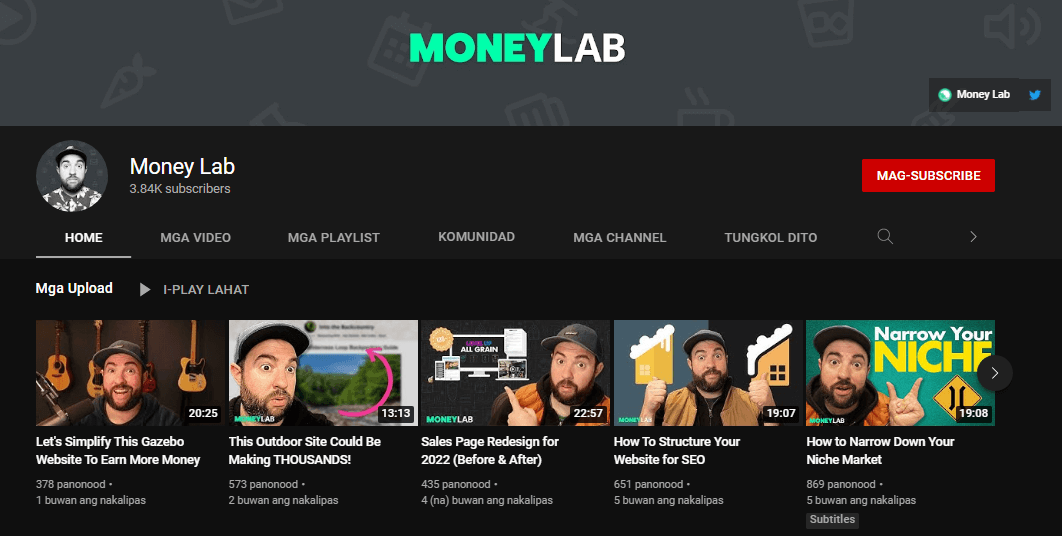 I also tried researching whether his YouTube account is earning any money. But I didn't find information if his content is indeed generating income.
So is the online training program legit? Or is it not worth your while after all?
Let's continue with my SEO for Bloggers review and learn more about the training course…
What is SEO for Bloggers?
As you might have already surmised, SEO for Bloggers is an online training course that revolves around content monetization through your blog publications.
The program will primarily help you how you can optimize your content to boost lead generation and sales conversion. They basically concentrate on the SEO aspect of the process, as the name of the training program suggests.
It may initially sound easy, but it is very challenging, and it would take keyword researching skills and an extra amount of patience to properly optimize the content.
Although it's only about $300, SEO for Bloggers may not be best for people who are under a tight budget and trying to save money.
If you're looking for a best-value program that can help you learn more about affiliate marketing and how it can help gain traction by using SEO, then you have to check out my best work-from-home recommendation!

What's Inside the SEO for Bloggers Training Course?
The program is comprised of a total of 15 training videos and 3 bonus videos which are categorized into five main modules. Each of the videos is about 10 to 15 minutes long, while some other content is approximately 30 minutes.
The following is the summary of the modules included in the SEO for Bloggers online training course—
Introduction
The first section of the SEO for Blogger is dedicated to providing you insights on the fundamentals of SEO and how it can help you optimize your content to rank higher in prominent search engines like Google, Yahoo, Bing, etc.
First Module: SEO Site Structure
Before you move on to the main topics, Matt will relay the basic structure of an SEO-friendly blog post. It includes the essential SEO software and plugins, and it would take a total of 32 minutes to finish.
And then the second video is about the ideal arrangement you have to follow in order for the content to generate leads and convert sales. Now, this is about a total of 38 minutes.
Second Module: Keyword and Content Research
The second part of the training contains four video lesson which focuses on keyword research and studying your market competition. They will also provide you with how to optimize your content to make it in accordance with proper SEO guidelines.
Third Module: SEO Growth
You will learn how to perform link building, and then Matt will share his insights on off-page SEO strategies to improve your search engine rankings. In addition, you'll learn how to track your SEO programs to help you determine the necessary actions you have to take in order to boost your progress.
Fourth Module: SEO Audits
As the title of the module suggests, the fourth module consists of video lessons on performing SEO content auditing. It teaches you techniques for auditing your content and searching for broken links.
Fifth Module: SEO Blueprints
For the last part of the article, you will get an SEO checklist that should help you with the SEO optimization of your content. In addition, the module also includes SEO resources.
Bonus Module
The bonus module is where you will receive a real-world example of content monetization by using three of Matt's successful websites—Swim University, Roasty Coffee, and Brew Cabin.
I've also reviewed several training courses on content monetization through YouTube, blog publications, etc. Here are a few examples you can refer to if you're interested in reading about the other reviews—Super Affiliate System Pro 3.0, Blog Growth Engine, Laptop Lifestyle Academy, and YT Money Master Course, just to name a few of them.
Or you can check the entire full list of reviews I have published in the past and read more about some of the many programs that offer income opportunities online and training courses.
How Much is the Program?
SEO for Bloggers will cost you a one-time payment of $297. Unfortunately, I did not find any indication that they also offer a refund policy.
Although the price of the program may not seem that much to some, it is still a bit pricey if you ask me. This is in consideration of the free resources you can get over the internet and more affordable training program around.
Now, if you are indeed looking for an extremely budget-friendly training program that can help you with content monetization, then you better try my best work-from-home recommendation!

Is SEO for Bloggers a Scam?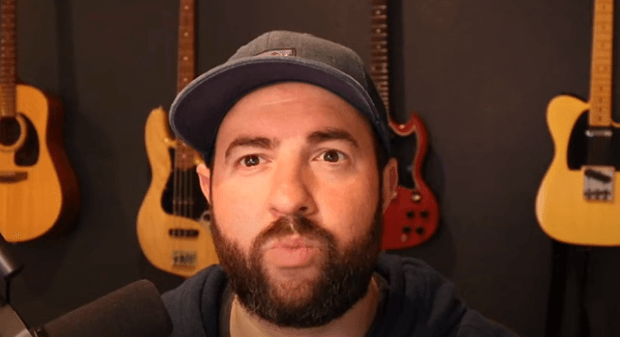 As of the moment, I did not find any reasons to conclude that SEO for Bloggers is a scam. I believe that the program is a legitimate program that provides training on monetizing your blogs.
This may be the case—you still have to manage your expectations since experiences vary from person to person.
What I LIKE About the SEO for Bloggers Training Course
The following are some of the positive things about SEO for Bloggers—
Straightforward Lessons
The lessons on content monetization they offer are pretty straightforward and basic, which is an excellent choice for newbies.
Organized
The modules are well-organized and structured in a way that is easy to comprehend.
Matt is Legit!
As I said, Matt is a legit digital entrepreneur that has two successful websites under his belt.
What I DON'T LIKE About the SEO for Bloggers Training Course
Now, below are the negative traits I have observed about the SEO for Bloggers—
May Be Irrelevant for Experienced Affiliate Marketers
Although the program may be an excellent choice for beginners, seasoned affiliate marketers may find it too basic and essentially irrelevant.
Exaggerated Personality
Matt's desire to entertain comes off as exaggerated and over the top. If you are a type of person who is not fond of watching video content that's something like this, then you will definitely find Matt's videos off-putting and awkward.
If you are familiar with a YouTuber named Blippi, who publishes children's videos, Matt's content has that similar exaggerated vibe which is uncomfortable to watch.
Final Thoughts on My SEO for Bloggers Review and My Personal Ratings
I hope my SEO for Bloggers review has provided you with the information you need about Matt's training course and helped you determine if they're the right one for you or should you search for a better alternative.
But overall, I am giving SEO for Bloggers a rating of 7 out of 10.

Yes, the program offers basic lessons on content monetization and is an excellent choice for beginners, but it may not be as relevant if you are an experienced digital marketer.
The lack of advanced lessons and essential features like customer support and coaching sessions makes them undesirable and not suitable for people who are looking to get more out of content monetization.
A Better Alternative to SEO for Bloggers
Affiliate marketing has been a trend for the past few years because of its ability to help people gain reliable passive income in the comfort of their homes. A huge advantage of this eComm platform is that they are low-risk, and it suits all levels of experience.
Sadly, not all content monetization training courses offer quality programs, while others are outright scams.
Although Matt of SEO for Bloggers is legit, it may not be the best option if what you are after is a program that can help you gain a vantage point in affiliate marketing and make a stable income that could support your lifestyle.
And if you're looking for a better alternative than Matt's training course, then you can check out my best work-from-home recommendation!

I believe that's just about it in today's SEO for Bloggers review!
And to show you my appreciation just by being with me today, I'm also giving away my book at no cost to you and in order to help you jumpstart your digital marketing endeavor—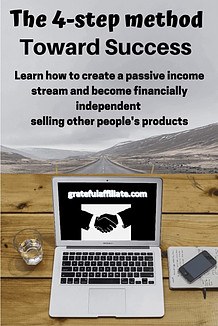 Thank you for the time, and I hope to see you in the next topics!
Peace!