Are you considering Dropshipping Titans as a potential program to start or grow your online business? Look no further because, in this blog post, I will provide you with a comprehensive review of the system. As a seasoned online entrepreneur, I have thoroughly analyzed the Dropshipping Titans program and its various features. In this review, I will share my unbiased opinion on whether it's worth your investment of time and money or if better alternatives are available for you. So, let's dive into the world of Dropshipping Titans and see if it's the right fit for your e-commerce aspirations.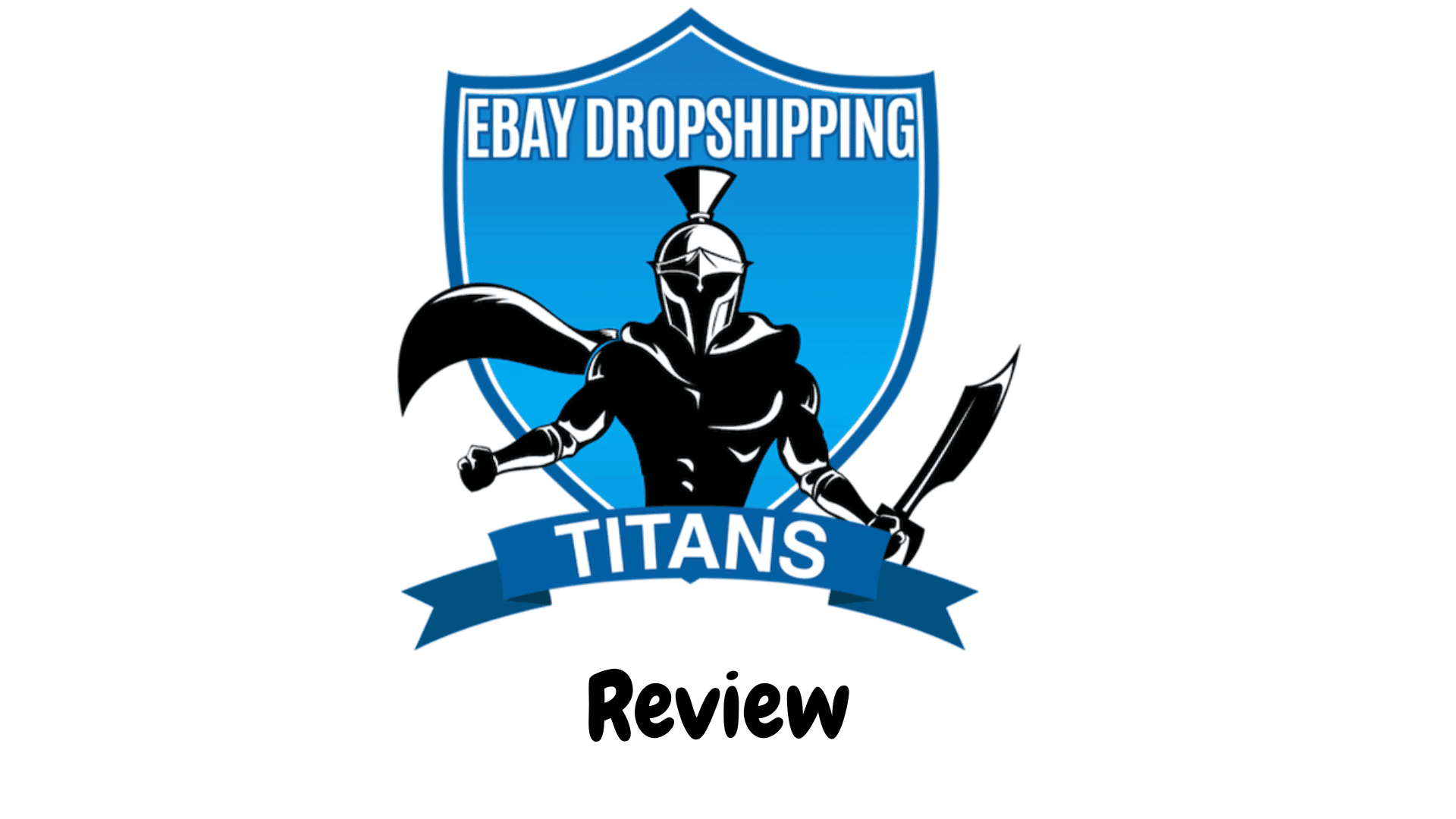 Dropshipping is among the most lucrative business models online, but it is among the most challenging as well. Aside from establishing a site and finding your niche, you also have to consider searching for a reliable supplier, customer support, quality control, and working your way through the competition, to name a few.
Yes, the entire dropshipping venture won't be a walk in the park. And this is the reason why many aspiring dropshippers turn to online courses and tutorials for help. And if you search the web for the best dropshipping programs around, you'll likely come across Paul Joseph's Dropshipping Titans.
In today's review, I will provide you with my analysis and thoughts about the program and then help you decide whether Dropshipping Titans is the right training course for you.
But before I begin, indulge me for a moment to disclose with you that I'm NOT an affiliate of Paul Joseph, and I will NOT earn any commission if you decide to purchase the program.
So without any further ado, let's begin…
Who is Paul Joseph Lipsky?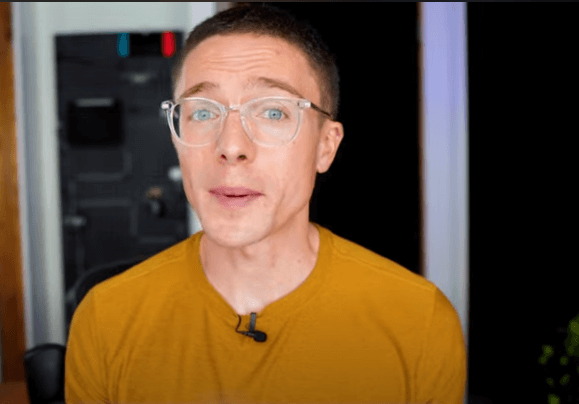 Paul Joseph is a popular dropshipper and content creator on YouTube. If you have been browsing YouTube on the topic of dropshipping and how to make money online, you might have landed on Paul's content at some point.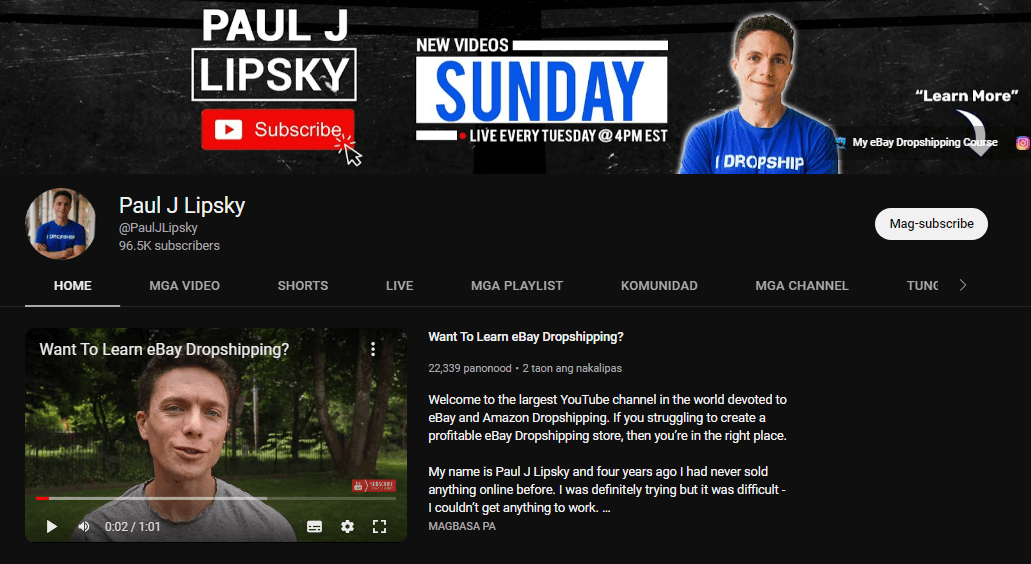 His channel is under the name of "Paul J Lipsky," It currently has about 97K subscribers. And his content is mainly anything about dropshipping and some essential tips and suggestions for succeeding in the industry. I have watched some of his videos, and I honestly can say that his content provides excellent value to anyone in the dropshipping business.
Also, as you might have observed in his videos, he focuses on eBay and Amazon dropshipping, the latter commonly known as Amazon FBA (Fulfilled by Amazon).
The only thing that bothers me is that very few people nowadays use eBay. I am a little doubtful about earning six figures on dropshipping using eBay dropshipping. Most of the individuals I see using eBay are collectors who search for rare collectibles or antique items and old tech, so to speak.
Yes, you may still find new products on eBay, but most people today turn to Amazon or AliExpress for everything they'll ever need instead of eBay's online marketplace.
Anyway, I sincerely believe that Paul Joseph is legitimate, and his training course can help you gain some level of success in dropshipping.
So does this mean that the program is worth every penny? Or are there better alternatives that can produce more positive results?
Let's continue with Dropshipping Titans and learn more about Paul Joseph's online training program.
What is Dropshipping Titans?
If you're new to the world of dropshipping, then Dropshipping Titans is a training program that can help you learn everything you need to know. It's perfect for beginners who are just starting out, but even experienced dropshippers can benefit from it too.
In summary, the program covers all the basics, including how to set up your business from scratch. You'll learn how to create a website, choose a niche, and select the best products to sell that are right for your chosen niche. By the end of the program, you'll have a good understanding of the dropshipping business model and be ready to start your own successful online store.
Dropshipping Titans isn't the first dropshipping training course I covered. Some of the reviews I have published in the past are as follows—Performance Dropshipping, 7 Figure Seller Summit, Drop Servicing University, and Ecom Everywhere, to name a few of the articles I have written.
Or you can refer to the entire list of programs I have reviewed by clicking this highlighted description.
Although dropshipping can be a lucrative source of income, it has many challenges that require time and skills. It may not be the best option for those who don't have sufficient knowledge of how the industry works.
Looking to boost your income with a work-from-home opportunity perfect for all experience levels? Look no further! I've got the perfect recommendation for you that's helped countless people earn big bucks from the comfort of their own homes.
So, what are you waiting for? Click the link below and discover the ultimate way to achieve financial freedom today!
My best work-from-home recommendation!

What's Inside the Dropshipping Titans Course?
Below is a summary of the ten lessons in the Dropshipping Titans course:
First Lesson: Your Life is About to Change!
The first part of the program is an introduction where Paul Joseph tells his background and how he managed to generate $150,000 in a span of two years.
He adds an inspirational video where he relays how you can achieve the same level of success as him.
Second Lesson: Get Your Store Up and Running Fast!
The second section of the training is all about teaching you the basics of establishing your business, such as setting up your eBay store, emails, and PayPal business account.
Third Lesson: My Titans Product Research Formula
In the next part, you will learn how to properly conduct product research and choose the ones that are likely to bring in the most income.
Fourth Lesson: The Perfect eBay Listing
Now, Paul will share with you insights on how to list your products on eBay and how you can improve the listing's presence online.
Fifth Lesson: What You Need to Know Before Listing More Items!
Paul will also teach you how to increase your product listing since eBay limits it to 10 slots per seller.
Sixth Lesson: Getting Your Customers Their Orders Fast
This module is a nine-part video where Paul teaches you a step-by-step tutorial on finding good products to sell on your website.
Seventh Lesson: Top Customer Service Hacks
The next part of the training is lessons on how to upload tracking numbers, avoid cancellations, and answer queries and concerns from your eBay customers.
Eighth Lesson: Titan Hacks to Double Your Profit On Every Sale
The eighth lesson basically relays the lesson about increasing your profit margins on every sale you make.
Ninth Lesson: Keep Things Organized
The penultimate section of Dropshipping Titans will give you the basics of QuickBooks and spreadsheets. However, you must note that QuickBooks is not included in the membership package if you decide to buy the program.
Tenth Lesson: Advanced Topics
The lesson of Dropshipping Titans Paul discusses the idea of creating a second store that will increase your sales.
How Much to Join Dropshipping Titans?
Dropshipping Titans ask for a one-time payment of $297. And if you don't have the budget to shell out about $300, they also offer a three-installment plan of $127 per period. However, by the end of the installment period, you should have paid them a total of $381—almost $100 additional.
Also, you have to consider other expenses that you have to incur, including the website setup, paid advertisements, etc.
Not attracted to the headaches that come with managing inventory in dropshipping? Well, I've got the perfect solution for you! Why not try affiliate marketing? With this platform, you won't have to deal with an inventory.
Instead, you can sell other people's products and earn a commission for every sale you make. It's an easy, hassle-free way to start earning money online.
So, what are you waiting for? Click the link below and discover the benefits of affiliate marketing for yourself! For an alternative that won't cause you to break the bank, you should check out my best work-from-home recommendation!

Is Dropshipping Titans a Scam?
No. Dropshipping Titans is absolutely not a scam.
It is a legitimate eBay dropshipping training course offered by Paul J Lipsky.
The following video reference is what other people are saying about the Dropshipping Titans:
What I LIKE About Dropshipping Titans
The following are the positive traits of Dropshipping Titans that you have to take note of—
Great for eBay Dropshippers
The program is the perfect option for digital marketers who mainly focus on eBay dropshipping.
Excellent for Beginners
The program is excellent for individuals who are just starting with the dropshipping business.
Paul J Lipsky is Legit!
Paul Joseph Lipsky is a legitimate digital entrepreneur that you can trust.
Excellent Refund Policy
The program comes with a 30-day refund policy.
What I DON'T LIKE About Dropshipping Titans
Now, below are the things that I don't particularly like about Dropshipping Titans that you have to take note of
eBay-Centric Training Program
In my humble opinion, the program puts a bit too much emphasis on eBay dropshipping. The program is no longer as popular as it used to be in the 90s and late 2000s. Some of the best online marketplaces today for dropshipping are Amazon and AliExpress.
Final Thoughts on My Dropshipping Titans Review and My Personal Rating
In conclusion, my review of Dropshipping Titans aims to help you make an informed decision on whether this program is suitable for your e-commerce goals. While the training provided by Dropshipping Titans is of high quality, it's important to note that eBay may not be the most suitable platform for those looking to sell products globally.
eBay is still prevalent in the United States, but this is not as well-known compared to global giants like Amazon and AliExpress.
Despite this, I would still recommend Dropshipping Titans for those interested in using eBay as their primary platform for dropshipping.
Based on my evaluation of the program, I would rate it 7.5 out of 10.

An Alternative to Dropshipping Titans
Other than dropshipping, affiliate marketing is another popular eComm platform that many aspiring digital entrepreneurs engage in. And this is the reason because of several factors, such as the following—
It suits all levels of experience.
It can produce high and stable income if the business is tweaked effectively.
You have to freedom to create content in accordance with your niche
It possesses a low risk
You are not involved in inventory management
Potential income is limitless since you can advertise as many products as you like
As you can see, affiliate marketing is a powerful way to make money online, and if you want to get started, you need to have a good understanding of the fundamentals. You should be knowledgeable in the steps, affiliate types, and performance metrics so you can create a successful program that drives both sales and leads.
The most important thing to remember is that content is king, so creating quality content and understanding the needs of your target audience will ensure your success. Keep in mind—it's all about making the right connections and building relationships with the right people.
In conclusion, affiliate marketing is an incredibly powerful tool that, when done correctly, can result in amazing success.
Through understanding the fundamentals, creating quality content, and maintaining relationships with your affiliate partners, you can set yourself up for successful marketing campaigns.
As the saying goes, nothing ventured, nothing gained: it doesn't take much to get started, so why not take a shot? With the right mindset, the sky is the limit for your affiliate marketing ventures.
>>HERE'S MY BEST WORK-FROM-HOME RECOMMENDATION!

And to show my appreciation for being with me, I am also giving away my book for free to help you kickstart the affiliate marketing venture—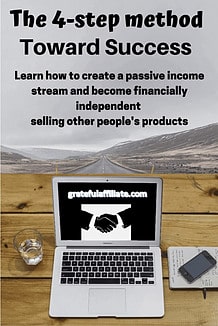 I hope this review has provided you with valuable insights and information to help you make the best decision for your online business endeavours.
Peace!