Are you looking for an easy way to increase the amount of traffic to your website? Do you want an easy way to make money without having to do much work? Well, you might have heard about a program called ZendProfitz, claiming to be the answer to your prayers.
In this review, we'll take a look at what ZendProfitz offers and whether or not it stands up to its claims of free traffic and easy profit. Read on to find out if ZendProfitz is the real deal or just another false hope.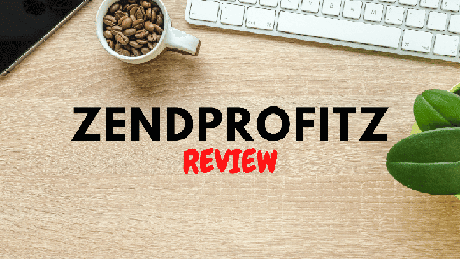 Fast and easy money is something that most of us desire.
Nowadays, the most popular medium for research that many individuals use is the internet. I'm certain you have seen such an online program as you browsed the web at some point, claiming that it can make your six-figure richer without leaving the comfort of your home.
And one of the programs you have probably come across is Jason Fulton's DFY system he named ZendProfitz.
On the site's landing page, he claims that the system can give you free traffic easily without exerting effort and earn $21 per click or $546 per day!
But is it true? Is it a scam that you must avoid? Or is what he's saying too good to be true?
If you have these concerns in mind, then the article I prepared for today will shed light on the subject matter and help you decide whether it's a good use of your time and money.
But before I start, allow me to have this moment first to disclose that I'm NOT promoting the program in any way, and I will NOT earn commissions if you still decide to purchase the system.
So without further ado, let's begin…
Who is the Creator of ZendProfitz?
Jason Fulton is no stranger to internet marketing, particularly DFY schemes. In fact, I reviewed one of his other DFY programs called Pssst Commissions, in which he collaborated with another internet marketer named Seun Ogudele.
I have given the partner program a solid rating of 0 out of 10 because it is an overhyped and low-quality program. In addition, there's no sufficient information about Jason Fulton that we can use to verify his background and credibility in the industry.
Although he has a YouTube channel, he posts little videos, and most of the publications there are promotions for his other overhyped programs. In perspective, you will get no value from his content.
So without this being said—does it mean that Jason Fulton's program is a scam? Or is it legitimate, after all?
Let's continue my ZendProfitz review and learn more about the DFY scheme…
What is ZendProfitz?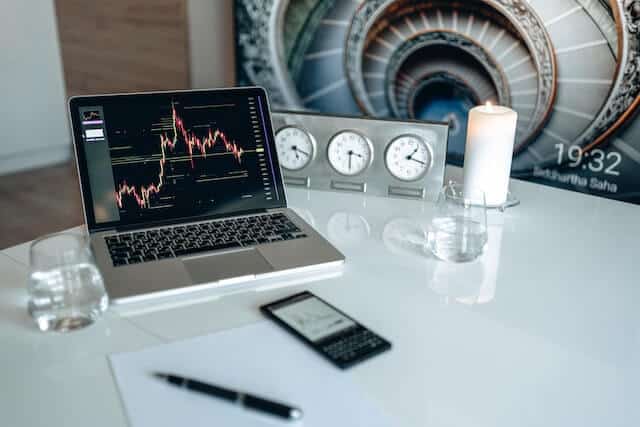 As you might already know, ZendProfitz is a DFY (done-for-you) system. The other description you might hear about DFYs is a copy-paste program. And this is the case because once you purchase the system, they'll provide you with premade materials and a system platform that are supposed to generate leads and convert them into sales.
However, this is not exactly the case because search engine sites like Google or social media platforms like Facebook and Instagram have substantial restrictions against spam that could potentially be a data risk to their users.
An example of spam is low-quality content that's not optimized and is composed of repeated and the same materials, thus Done-For-You systems.
Remember that you are basically receiving the same material as any other paying members, making it very difficult for you to get positive engagement from your audience. From this thought alone, their promise of great traffic pretty much goes out of the window, and so is the six-figure income.
To cover the subpar potentials of the system, they also throw in other materials that are supposed to make their program look legit such as training courses and the like. But the reality is that the materials and courses that they include are most probably from PLR (Private Label Rights) sites which are generic and other people can also claim as their own.
If you are looking for a better alternative that provides a more stable income, then you should check out my best work-from-home recommendation!

What's Inside the ZendProfitz Copy-Paste System?
If you are still somehow interested in ZendProfitz, even with the overhyped and misleading claims, the following are the things you will find inside Jason Fulton's DFY system:
Click ZendProfitz App
This is the main DFY system where they tell you that you are going to receive your premade materials like your websites and other tools. They also claim that they have an audience builder and converter, but this is hard to believe because in order to generate high traffic, you have to create an optimized site and quality content that's valuable to your audience.
Training Tutorials
This is supposed to guide you on how you can use ZendProfitz to generate traffic for only $19. Again, this may not be sufficient to help you gain quality leads. In addition, it is not exactly full automation because it still needs your constant attention for you to know that the business is going on the right track.
Clean Sheet
As the name suggests, it is a clean sheet or checklist that is supposed to give you $1,000 easily. Again, such claims are obviously too good to be true, especially if you are starting from scratch.
24/7 Customer Support
They also say that they have a customer support line that you can turn to if you have queries about the program they offer. But I doubt that line is reliable based on my experience with many DFY systems I covered in the past.
I reviewed several DFY systems in the past as well that you can read about if you like. Some examples include Click Home Income System, Prosperity of Life, and Elite Downline Builder, to name a few of them.
Or you can refer to the complete list of reviews by clicking this highlighted text.
How Much is ZendProfitz?
On the landing page of ZendProfitz, they claim that the income opportunity is only $19. And after that, you could earn thousands fast and easily. Again, allow me to remind you that this is very overhyped and untrue.
But you might think that it's worth taking the risk since it's only $19. I have been reviewing DFY schemes or copy-paste systems for several years, and most of them have upsells after upsells that will lead you to spend a lot more than the original price.
Upsells or upgrades, as they like to put it, are expenses they claim you have to make to access their more lucrative and advanced features.
Well, ZendProfitz has plenty of those! I counted 9 upsells after the initial $19:
Unlimited Edition $47
Done for you Edition $197
Automation Edition $37
Advanced 500K Edition $97
1K Payday $47
Licence rights (you would be able to resell the product) $147
Commission Multiplier $47
Super Affiliate Edition $37
Mega Bundle $37
So, in reality, if you purchased all of them, you would have to dish out $712!
If you are looking for more legitimate programs that won't cause you to break the bank, then you have to check out my best work-from-home recommendation!

Is ZendProfitz a Scam?
I won't go as far as saying that ZendProfitz is a scam, but it's also not a good program to engage in.
Although the base price is only $19, I believe that it is not even worth spending any cash at all on it.
Now, below is what other people have to say about ZendProfitz—
What I LIKE About ZendProfitz
There's nothing positive about ZendProfitz. It would be better for you to search for better alternatives to Jason Fulton's DFY scheme, which I will mention in the next sections.
What I DON'T LIKE About ZendProfitz
The following are the things that I don't particularly like about ZendProfitz:
Misleading and Overhyped
ZendProfitz's claims of high traffic for $19 and an easy $1,000 are too good to be true.
Insufficient Information About the Founder
There's not much information about Jason Fulton that we can use to verify his background and claims.
No Income Disclosure Statement
Jason Fulton does not have an income disclosure statement to show that his program can really deliver what they promise.
Poorly developed system
The interface of the system is a mess, poorly developed and not user-friendly. There is no way that I would give this guy a penny for what he is selling. It's simply not worth it!
Fake Testimonials
On their landing page, they show these "testimonials," but they are all fake. I did a quick reverse image search and found this one on Adobe Stock photos. Why would they use fake testimonials if this system was worth it?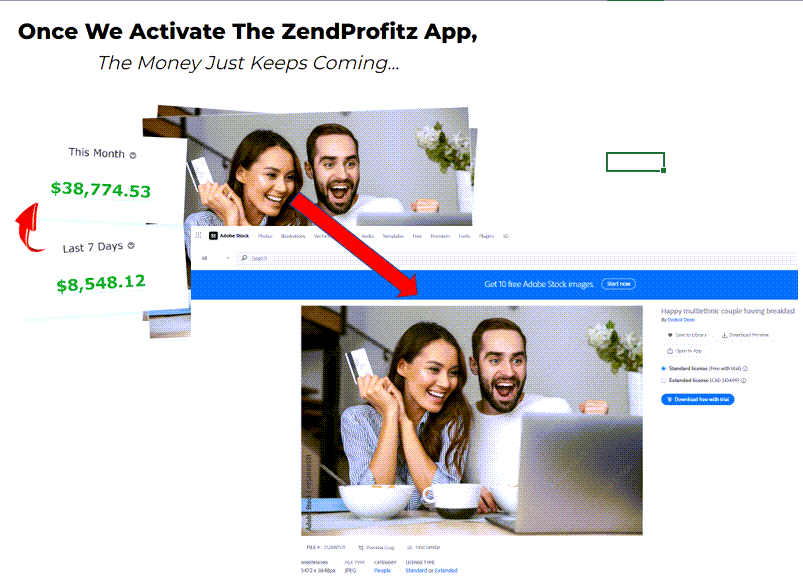 Final Thoughts on My ZendProfitz Review and My Personal Rating
As this ZendProfitz Review demonstrates, this program is an unwise choice for anyone looking to make a side hustle. With its lack of value, deceptive advertising, and spam-based strategies, the program is simply not worth your hard-earned money. Instead, you should be looking for a legitimate program that offers more than empty promises and over-the-top advertising.
And just like Pssst Commissions, I am also giving ZendProfitz a solid 0 out of 10 rating— It has no real value and is, therefore, not worth investing in.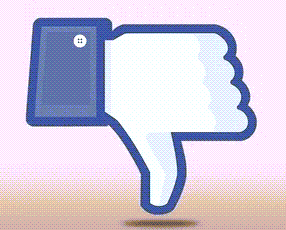 Ultimately, it is up to you to decide which program you choose to use, but I strongly recommend you do your due diligence and research before you proceed.
Investing your time and money in the wrong programs can have costly consequences and drain your bank account pretty quickly!
Therefore, it is important to choose wisely so you can achieve your goals and achieve success.
As the famous quote by Maya Angelou states, "Success is liking yourself, liking what you do, and liking how you do it."
A Better Alternative to ZendProfitz
DFYs commonly advertise themselves as an affiliate marketing platform, but this is also not true. Although they do promote a product, DFYs are more referral marketing than affiliate marketing.
What this means is that you are limited to promoting a set of products that the program you are a member of. With this being said—the commissions you earned are through successful invitations from persons you have given your referral code.
On the other hand, affiliate marketing allows you to create the content you wish according to your niche and promote as many brands as you wish accordingly. It's an incredibly powerful tool that, when done correctly, can result in amazing success.
When it comes to eCommerce platforms, affiliate marketing stands out as a viable choice with relatively low risk and cost. Its accessibility to all levels of experience, as well as its scalability, make it a great option for entrepreneurs looking for online business opportunities.
As a long-term strategy for growth, affiliate marketing offers a good return on investment and the potential for sustained profitability. Even with just an investment as low as $500, it is possible to see a real return from this method.
With some dedication, persistence and a strategic approach, affiliate marketing can be your ticket to success.
In conclusion, affiliate marketing is an adaptable and low-risk method for online success!
If you want to know more about the amazing potential of affiliate marketing and how it can help become financially independent, then I suggest that you consider giving the highlighted description or button below a quick hello by clicking it
>>HERE'S MY BEST WORK-FROM-HOME RECOMMENDATION!

To show you my appreciation for being here on my website, I'm also giving away my eBook for free to help you kickstart your affiliate marketing venture.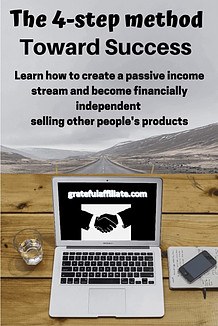 Thank you for reading my ZendProfitz Review, and I hope I have provided you with the insight and information you need to make an informed decision.
"Success starts by making the decision to try" – Ryan Pinnick.
Peace!