Is AMZ Champions legit? Or is it a scam? If you have these concerns in mind, today's topic will provide you with the answer you need.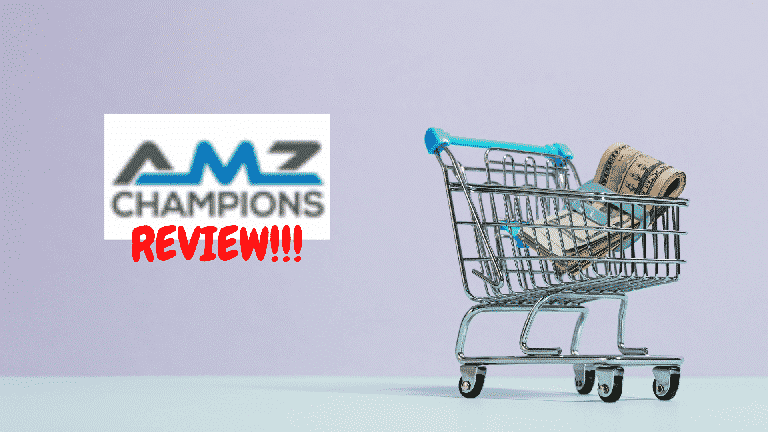 Is AMZ Champions Legit? Or is Trevin Peterson another con artist that you should stay from doing business with?
If you happen to have these concerns in mind and want to know if you can fully put your trust in the AMZ Champions online training program, then the article I have prepared for today will serve you just that!
In this article, I will lay out the important specifics of the program and its advantages and disadvantages, and hopefully, it will help you decide if they're the best value for your money or not.
But before I begin, allow me to have this opportunity to disclose to you that I am NOT an affiliate of AMZ Champions and in NO way promoting any of their programs, and ensuing upsells, if there are any.
So without any further delays, let's get right into today's discussion…
Who is Trevin Peterson?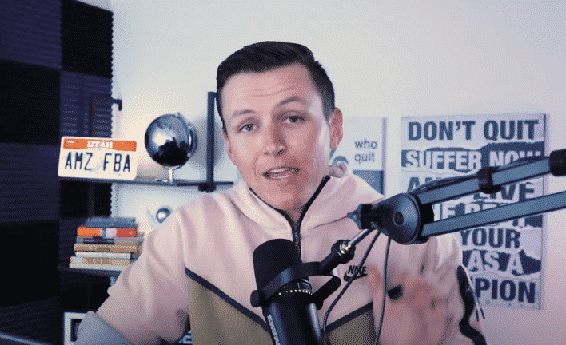 Trevin Peterson is your typical internet guru. He particularly specializes in Amazon FBA (Fulfilled by Amazon) digital entrepreneurship.
And I say he's just a "typical internet guru" because he has the same idea about school and 9 to 5 jobs as any online marketers you'll find over the internet. It appears that they demean them and even go as far as making you feel like a fool for engaging in the endeavor.
These marketers glorify college dropouts which shouldn't be. Although school education is not necessarily a measurement of success, it is still an important factor in how you secure your future financially.
But I won't be taking on that subject matter since our goal is to determine if his training course on Amazon FBA can indeed help you.
Anyway, I did not find sufficient information about him in search engines, and it is a little challenging to verify his claims. But he appears to be very active on social media like YouTube, Facebook, and Instagram.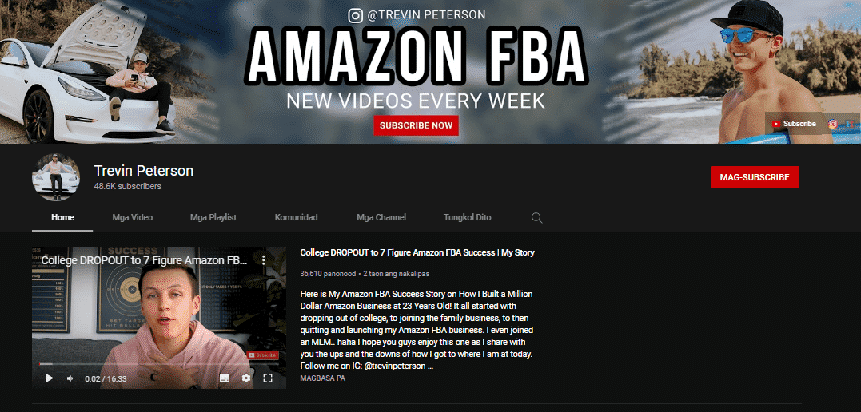 As active as he is on social media, it doesn't appear that he's making any success on these platforms. For instance, his YouTube only has attracted 43.5K subscribers and accumulated $14,902 as of May 1, 2022.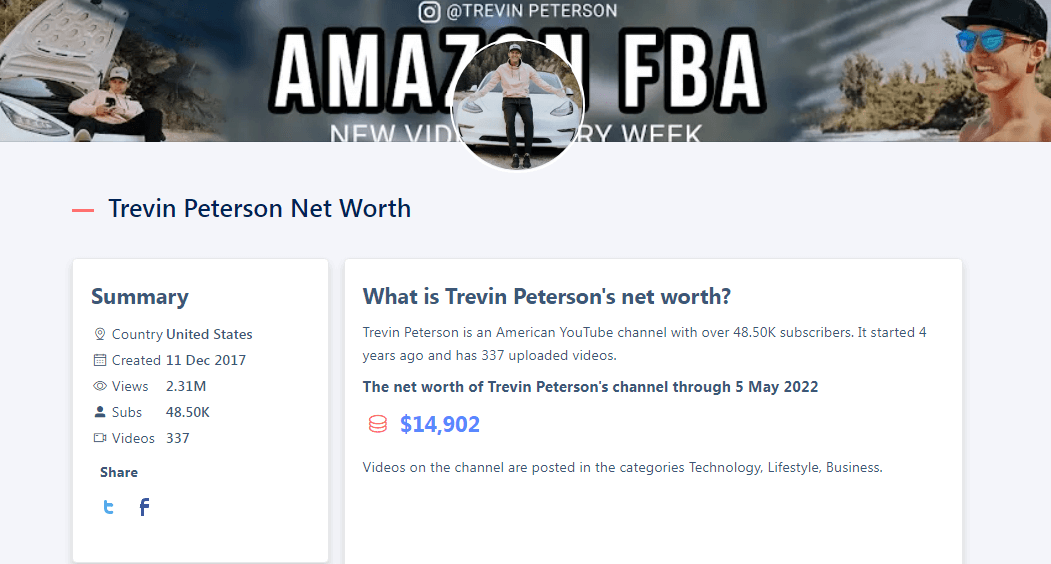 Despite all of this, is Trevin Peterson's online training a good program to engage in? Is AMZ Champions legit? Or should you give other online programs a chance?
Let's continue and find out more about the program and how it works…
What is AMZ Champions?
As you might have already surmised, AMZ Champions is an online training course that's focused on how to start up an Amazon FBA (Fulfillment by Amazon) digital business.
The first thing you have to take note of about Amazon FBA is that they're similar to dropshipping, with the exception that your transactions are fulfilled by Amazon.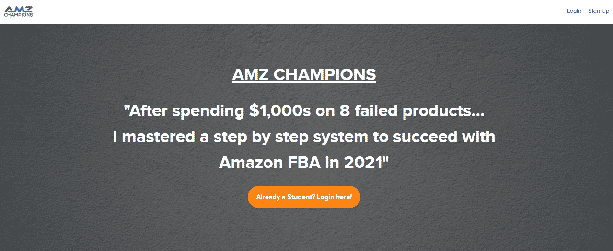 However, the problem with this type of eComm platform is that the industry extremely competitive, and it requires you to put in the time and the ability to have high marketing skills to at least gain some traction in the business.
However, if you're looking for an income opportunity that's less risky but can help you generate a high and reliable source of income, then you can check out my best work-from-home recommendation!
Let's resume to the next section if you're still interested in knowing how AMZ Champions work…
How do AMZ Champions work?
What I particularly like about AMZ Champions is that they're straight to the point, and there's no mindset bull-crap or motivational speeches. In addition, it's extensive, which can be very beneficial to newbies in the Amazon FBA business.
AMZ Champions comprises 13 modules to complete the training course, and here they are—
First Module: Understanding Amazon FBA
The first part of Amazon FBA is composed of four videos detailing the essentials of starting up an Amazon FBA digital business.
Second Module: Seller Account Set Up
Before you begin this venture, you have to establish a formal business entity. What this means is that you have to set up an LLC company, pay taxes, navigate your Amazon seller dashboard, etc.
Third Module: Building a Long Term Brand
The third module involves a five-part video that contains lessons on choosing the perfect brand name, logo creation, packaging, and other essentials.
Fourth Module: Understanding Product Research
This part of the training teaches you how to properly conduct product research.
Fifth Module: How to Destroy Your Competition
The title of the section seems to be an overstatement. I believe you won't literally destroy the competition. What the module will provide are lessons on how you're going to gain traction in the industry by finding the best products to sell and how to increase your profit margin.
Sixth Module: Product Research Tools
You will learn the basics of Helium 10 and how you can use the software in searching for the products that can generate the best possible outcome.
Seventh Module: Verifying Products
The lessons involved product testing and determining whether they picked the right products to sell.
Eighth Module: Finding Suppliers and Making Offers
As the name suggests, the module includes finding suppliers and how to make a better arrangement that works best for both parties.
Ninth Module: How to Create Effective Product Listings
In the next module, you'll learn how to price your products, choose the right images, and writing product descriptions, etc.
Tenth Module: Amazon FBA Champion Product Launch
The tenth training section involves lessons on paid traffic and product launching.
Eleventh Module: Mastering and Understanding PPC
The next topic is an extensive lesson on paid traffic in helping you generate sales. The module also includes campaign setups, strategies, and an understanding of the analytics of the business.
Twelfth Module: Marketing and Advertising
You will also learn how to generate traffic from other social media platforms and use the aid of bloggers to boost your online visibility.
Thirteenth Module: Scaling to Six and Seven Figures
In the last section of the training is Trevin's personal insight on scaling your business from six figures to seven figures.
Bonus Package
The program also includes a package that includes the following—
Weekly Live Calls
Product Verification
Private Facebook Group
1-on-1 Mentoring
I also reviewed several Amazon FBA and dropshipping training courses in the past. And you can refer to them if you like and see the options you have before deciding to sign up for Trevin Peterson's training course.
Some examples include Savage University, BJK University, 7 Figure Seller Summit, and Ecom Everything, just to name a few of them.
Or you can refer to the entire list of reviews by clicking this link.
How Much is the Cost for AMZ Champions?
Like many of the programs I have reviewed, the cost of AMZ Champions is relatively expensive and could cost you a lot of money.
There are two prices available for the program. The first option is $697, which includes the basic package of the program.
The second option is $997, which includes the 1-on-1 session with Trevin. It's kind of misleading to tell you honestly that it's advertised as a bonus package.
But in reality, its more advanced features will indeed require you a sum of money.
I'm also not sure if there are upsells involved once you have signed up for the program. If there are indeed so-called upgrades, then I believe the training course is no longer practical, considering you still have to make payment for the initial startup cost.
If you're looking for a better source of income that has minimal risk yet can give you stability, then you have to check out my best work-from-home recommendation!
Is AMZ Champions Legit? Or is it a Scam?
Trevin Peterson's AMZ Champions is a legitimate training program on Amazon FBA. If you're considering signing up for their program, then I believe you're in perfectly good hands and I give the program a high score of 7.5 out of 10 stars!
The only disadvantage of Trevin Peterson's training program is its high price.
What I DON'T LIKE about AMZ Champions
Now, here are some of the disadvantages of AMZ Champions—
Highly Competitive
The first thing you have to bear in mind is that the business model is highly competitive, and you may have to work really hard to succeed in Amazon FBA.
Expensive Course
As mentioned earlier, the price of AMZ Champions is a bit high.
Not the Best Refund Policy
It only offers a 14-day refund policy, and you need to take 25% of the course before you can request your money back.
What I LIKE about AMZ Champions
The only thing I like about the course is that it offers good training on Amazon FBA, which can be an excellent choice for those beginners in the industry.
Final Thoughts and Better Alternative to AMZ Champions 4.0
I hope today's topic has provided you with the answer to this all questions—is AMZ Champions legit? Is it a good investment in helping you gain traction in Amazon FBA? Or should you exercise the alternatives available around you?
Although the program offers good training, if your budget does not permit the cost of adhering to the program, you might want to consider other options to earn money online. Also, it only has a 14-day refund policy and is conditional before you can ask for a refund.
Amazon FBA is a tough business to delve into, and it's very similar to dropshipping. The competition is very high, and you also have to consider the other disadvantages as follows—
Storage Fees – you have to pay the storage fees.
Cost – the startup cost is expensive.
Return Policy – Product returns on Amazon are very high because the platform protects their customer with an extensive return policy.
Now, if you're looking for a business model you can venture into that's cost-effective yet can help you gain financial success, then I highly recommend that you check out affiliate marketing instead.
Also, the eComm platform suits even those who are starting out in the business, and it doesn't really matter what your level of experience is.
>>HERE'S MY BEST WORK-FROM-HOME RECOMMENDATION!
And to show you my appreciation just by being here today, I'm also giving away my book to help you kickstart your affiliate marketing business—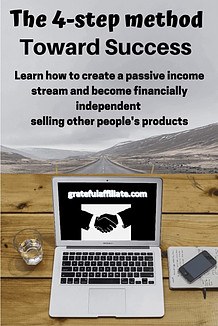 I believe we've covered sufficient grounds here!
Thank you for the time and effort in reading my "Is AMZ Champions legit" review.
Peace!