In today's ClickMinded SEO Course review, I will share with you my thoughts on the program and help you decide if they're worth your while or not.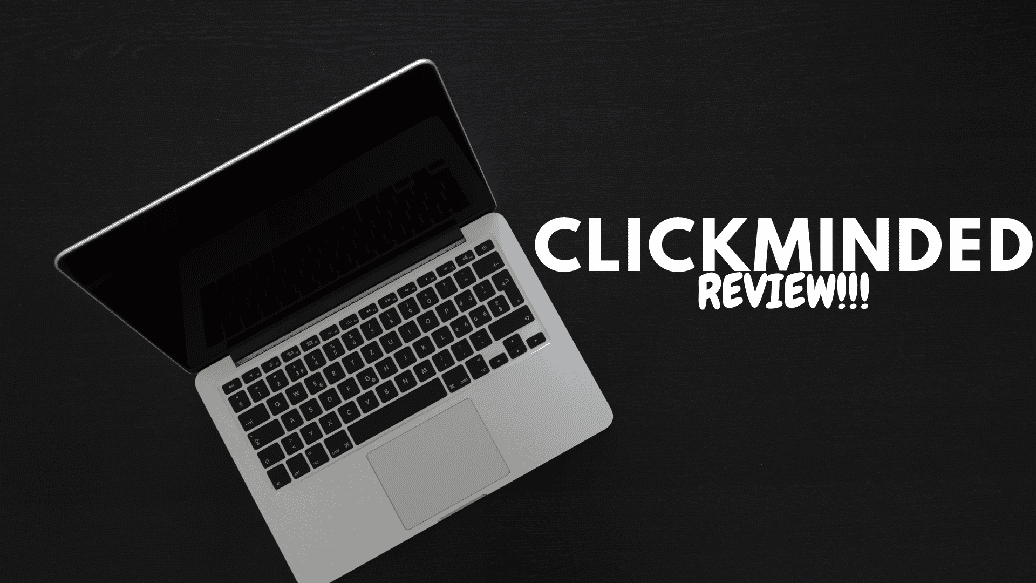 So, the question is this: Is ClickMinded a scam or is it legitimate?
Working in the comfort of your home or basically having the ability to work anywhere or anytime is the trend in today's generation. And this is the case because it gives you the financial freedom you crave while doing the stuff you love.
Can you relate? Well, that's probably the reason why you're here, right?
Anyway, if you are new to digital marketing and have no idea where to begin, then I'm pretty sure you have turned to either tutorials or online training courses such as ClickMinded.
And if your concern is whether Tommy Griffith's SEO and digital marketing course are worth your while, then the content I have prepared is just for you!
By this point, you must be asking, "Who is this person, and why should I listen to him?"
I'll start by introducing myself.
I'm Denis, also known as the Grateful Affiliate.
In the last five years, I have written hundreds of reviews similar to this one.
I have a strong love for earning money online because it is, in my opinion, the ideal way to work and have independence at the same time.
In addition, I'm eager to assist as many others as I can in achieving the same independence I have by "working from home" (or anywhere in the world). I'm here to assist you in doing the same, so.
And before I officially begin today's discussion, allow me to have this moment to share with you that I am NEITHER a representative nor an affiliate of ClickMinded, and I will NOT earn any commissions if you decide to avail the program.
So without any further ado, let's begin…
Allow Me to Introduce You to the Founder ClickMinded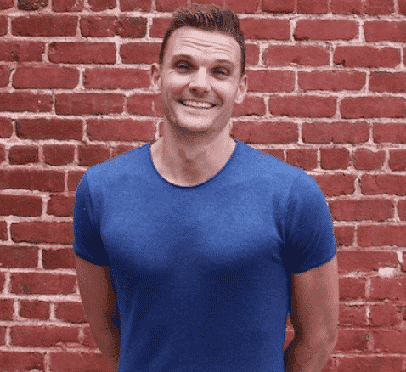 ClickMinded was co-founded by Tommy Griffith. If you're not familiar with the name, he is a legitimate internet marketer with tons of significant experience.
He graduated in Risk Management from the University of Connecticut, and his most prominent experience is as the SEO manager of PayPal. In addition, he also worked for Brandneu as the company's paid search manager.
But before he delved into the world of digital marketing, he traveled around the globe right after his college graduation, which was also the peak of the financial crisis in the United States.
During his travels, he co-founded a digital marketing company along the way in Taiwan. The company primarily aims to help tourism startups gain traction in the industry and improve their marketing campaigns to attract more visitors to a particular region.
The company was unsuccessful, which was later defunct and is no longer active.
After this endeavor, he went back to the United States in 2011 and accepted a job at PayPal. Then, he worked for Airbnb, where he rendered his service for about four years.
With such accolades—does this mean Tom's program is legit? Or is ClickMinded a scam after all?
Resume reading today's article and learn more about the program…
What is ClickMinded?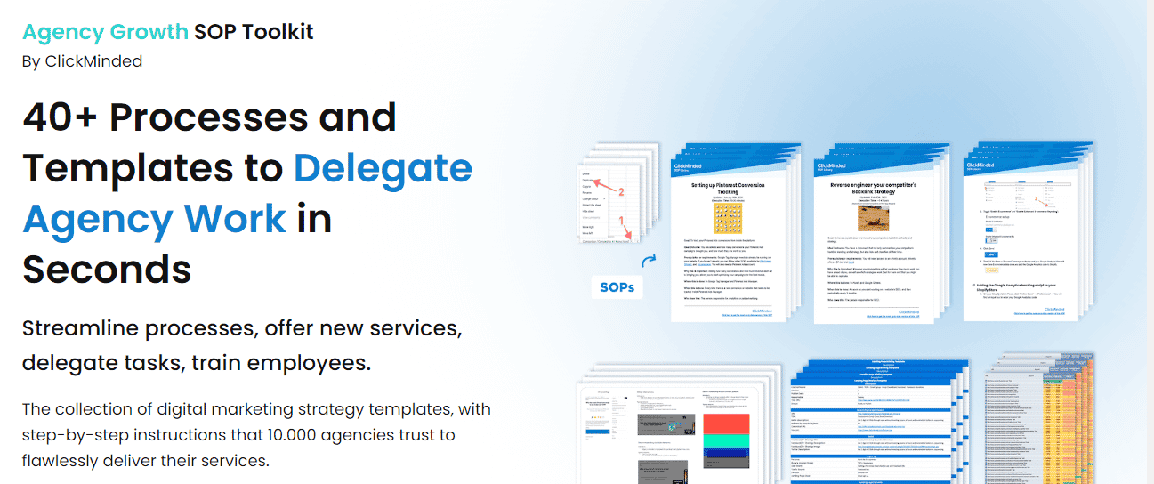 ClickMinded is an online program that specializes in providing training on content monetization through proper adherence to specific SEO guidelines.
That's pretty much the overall theme of Tommy Griffith's online course. Although it provides the fundamentals of the platform, there are several considerations you have to bear in mind if you're thinking of availing of the program.
For one thing, it lacks customer support and community, which are two of the vital features of an online training program in my opinion. In any case, these essentials should be given considering how expensive the training is.
Also, remember that this is all just training. And you won't get any support if you're looking for any opportunities outside of ClickMinded. Therefore, you are on your own once the training is accomplished.
Anyway, in addition to SEO, each member will also receive lessons on the basics of marketing, social media marketing, and how you can leverage sales funnels and paid advertisements to your advantage.
However, if you're looking for an alternative to ClickMinded that will provide you with quality training and assists you throughout your digital marketing endeavor, then you have to check out my best work-from-home recommendation!

What's Inside the ClickMinded Training Program?
The following is a summary of the lessons you will receive if you are considering taking the ClickMinded training program—
The Primary ClickMinded Modules
The primary modules of ClickMinded include lessons on content creation, link building, and organic lead generation. In addition, the program also provides the layout for SEO optimization on content published through Pinterest, YouTube, Amazon, and Shopify.
At the end of each lesson, you will receive tests or quizzes in order to determine that you have properly understood the material. And then, they will provide you with a digital certificate once you have successfully passed every test.
Paid Advertising
The first part of the test revolves around organic traffic.
Although organic traffic has a low cost, it may not be as effective in regards to the volume of traffic being driven to your site and online publications. Especially if you are just starting out. It takes time to become an authority in your niche and for search engines like Google to recognize your website in order to generate enough traffic to be profitable.
On the other hand, paid ads such as those offered by Google and social media platforms like Facebook, Instagram, and TikTok can dramatically increase your site engagement. But you must also be very careful and learn what NOT to do when paying for traffic. It might be a lot more expensive than you can afford if you don`t know what you are doing.
Social Media Marketing
This part of the training (Clickminded social media course) will be presented by Jasmine Atherton. She is the current head of social media at Airbnb. Now, the module teaches three important aspects of social media marketing which are "likes," "shares," and "retweets."
In addition, it also includes eight essential lessons on social media marketing that'll help you boost your campaigns.
Email Marketing
For this part of the training, Tom will provide his insights on email marketing and how you can create engaging content that generates leads and convert sales.
Sales Funnels
The instructor for the sales funnels training is another digital entrepreneur named Jim Huffman. He is also a mentor for Techstars—a program that primarily aims to help startups.
Anyway, the training involves strategies for drawing the attention of your target market.
Web Analytics
As the name of the module suggests, this section of the training mainly revolves around tracking your progress to help you determine if your site or content needs improvement.
Content Marketing
Now, this is an extensive lesson that includes a total of ten videos on the topic of content marketing, such as the following—
Copywriting
High-converting marketing pitches
Target market study
Lead generation and sales conversion
Leveraging your top-end sales funnel
Using the right channels to boost content
Also, the last section is presented by Sophie Tran. She is a well-known travel blogger and brand representative of Lyft. Aside from her blog content, she is also a content strategist and marketing specialist.
All of this being said, and aside from ClickMinded, I also have reviewed several digital marketing courses in the past. You can check them out if you like—Beast Funnels, Savage University, Drop Servicing University, and Ecom Everywhere, just to name a few of them.
Or you can check out the full list of reviews by clicking this link.
How Much is the Program?
If you are interested in buying the program, then you have to prepare a hefty amount of $997 if you intend to use it for personal purposes. But you have to settle a total amount of $4,997 if you're going to use it as a way to educate your staff for up to ten users.
You also have to prepare $97 per month for the SOP Library License or $47 effective for six months.
There's a refund policy of 14 days which is too short in my opinion considering how expensive the program is.
As you see, the program is pricey and impractical if you take into account the number of free resources and more affordable options around.
However, if you are indeed looking for a better r alternative that is super budget-friendly yet can deliver equal or even superior results, then you have to refer to my best work-from-home recommendation!

Is ClickMinded a Scam? Or is it Legitimate After All?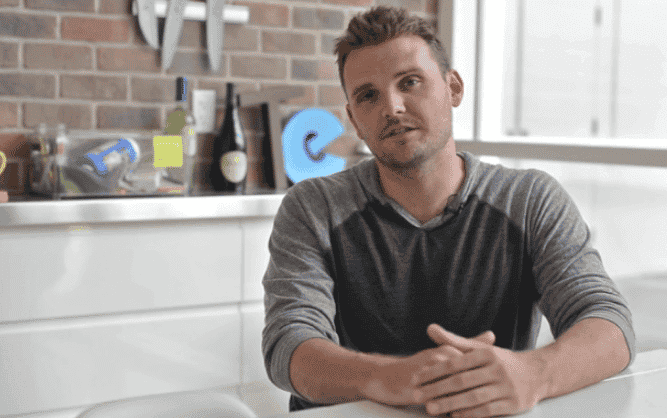 No. I don't believe that ClickMinded is a scam.
It is a legitimate online course that offers internet marketing training which includes SEO, content marketing, paid advertisement, etc.
However, you still have to remember that experience varies from person to person. And what I mean by this is that the success of one person won't mean it would be the same with others.
What I LIKE About ClickMinded
The following are some of the things I particularly like about ClickMinded—
Perfect for Newbies
The lessons are perfect for startups. Beginners may find it super useful, especially if they don't have any idea where to start.
High-Quality Training
In my opinion, ClickMinded offers quality training on the subject matter that could help its members gain traction in the industry.
What I DON'T LIKE About ClickMinded
Now, below are some of the things I don't like about ClickMinded—
Not for Seasoned Internet Marketers
Although the program provides quality lessons on the fundamentals of internet marketing, it may be too basic, and experienced digital marketers may find it not as useful as beginners.
Very Expensive
A huge disadvantage of ClickMinded is that they're very expensive.
No Support and No Community
They don't have customer support and a community where members can turn to if they have concerns about the subject matter.
Final Thoughts and My Ratings
I hope my review for today has provided you with the information you need to answer the question—is ClickMinded a scam? Or is it a legitimate training program?
Although they offer quality training on digital marketing, it is extraordinarily expensive and highly impractical considering the number of better options around.
You can even resource some of the lessons included in the program over the internet.
With this being said, and due to the high price, I am only giving the training course a rating of six over ten.

An Alternative to ClickMinded
Affiliate marketing has been the popular choice for many digital marketers who are just starting out. It is cost-effective and suits all levels of experience.
Fortunately, there are lots of alternatives around that are more affordable yet can deliver superior results.
And if you are indeed looking for a better option, then you can try my best work-from-home recommendation!

I believe that's just about it in today's discussion of the "is ClickMinded a Scam?" review!
And to show you my appreciation just by being with me today, I'm also giving away my book to help you jumpstart your internet marketing endeavor—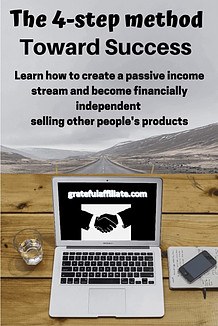 Thank you for the time and effort!
I hope to see you in the next topics!
Peace!