Is Print Profits a scam? Or is it legitimate after all? For today, I'll give you my analysis of the program and help you decide if they're the right one.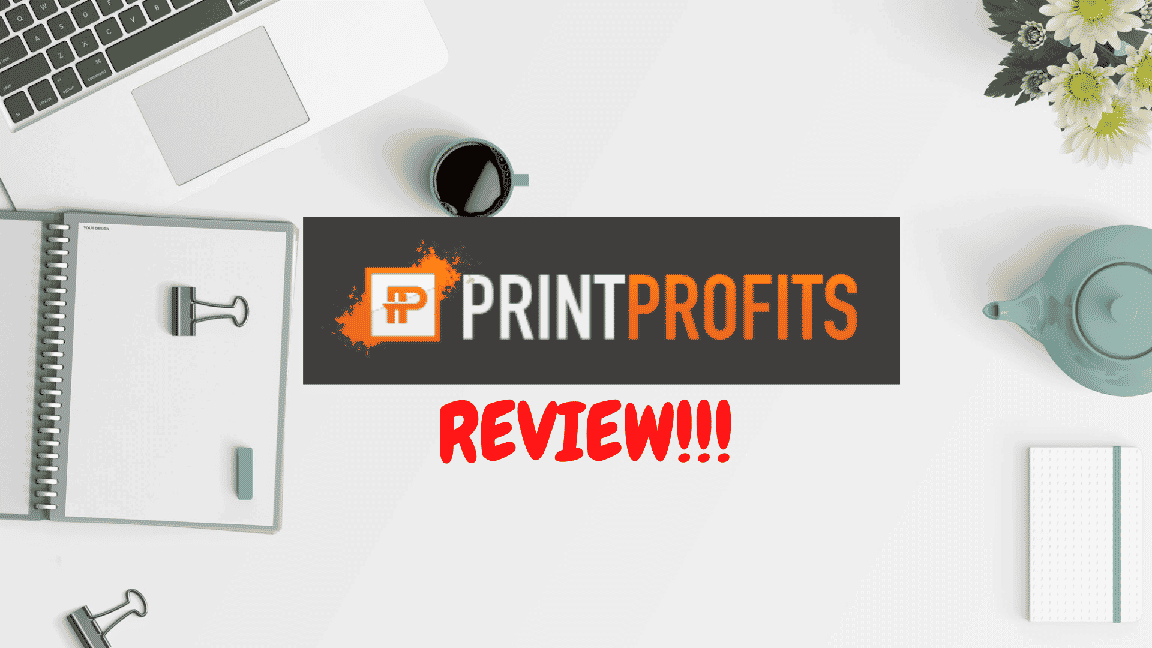 Is Print Profits a scam? Or is it a good program that can help you earn sufficient income online?
When you turn to the internet for a reliable source of income, you will find tons of results from affiliate marketing, dropshipping, Amazon FBAs, remote jobs, and probably a less known eComm platform called print on demand.
The good thing about print on demand is that they're less saturated, which means less competition. And if this business model is what particularly interests you, then Print Profit is probably what you might have come across.
If you want to know the features of the program and determine whether they could indeed help you earn money online, then the article I have prepared for today will help you decide if it's worth investing $997 at all or should you put your money to more legitimate platforms.
But before I begin, allow me to disclose with you firstly that I am NOT an affiliate of Print Profits, and I WON'T earn any commissions if you choose to avail their program.
So without any further delays, let's get right into today's review…
Let's Meet the Creator of Print Profits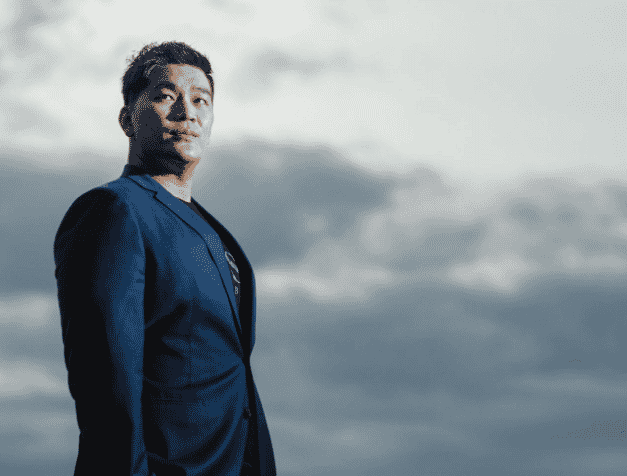 Michael Shih is the founder of Print Profits. It's likely that you'll eventually be introduced to him at some point if you particularly search for the topic of print of demand.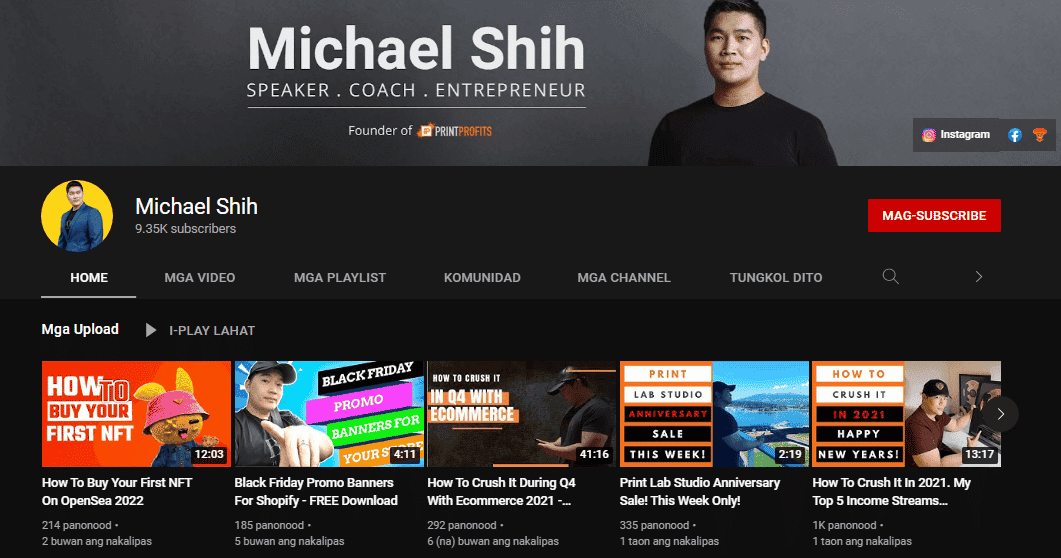 He is also a social media influencer with just 9.35K subscribers on YouTube. His channel is not doing well, as you can see in the following data—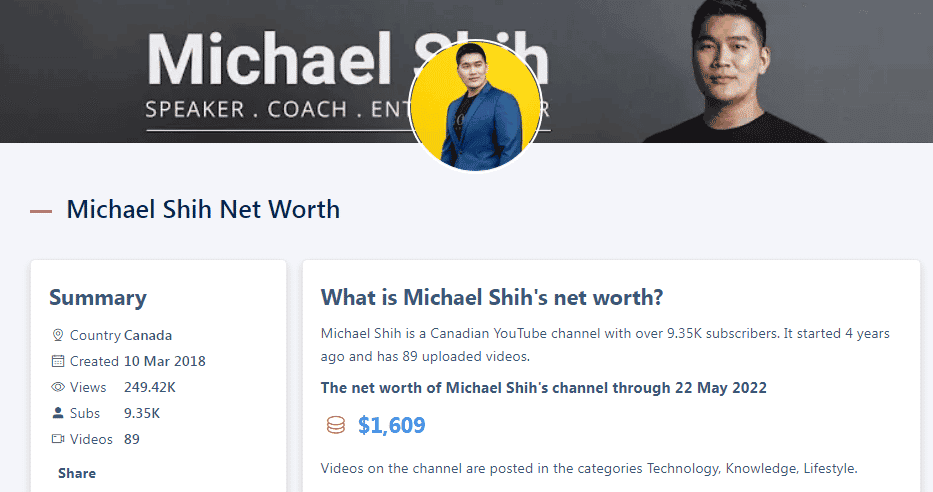 Michaels' engagement with his audience is poor, and he is only able to produce an average of about 1K views. And his earnings on YouTube only have generated $1,609 at the time of this writing in the span of four years
He refers to himself as a speaker, coach, and entrepreneur. Aside from print on demand, he is also involved with several digital business models such as Shopify, CPA (Click Per Action), and marketing agencies which he claims are earning millions of dollars in profits.
However, what he says is just all talk, and there's no way for us to verify that his claims are truthful or bogus.
In addition, Michael Shih's business partner with another social partner named Fred Lam. He has similar claims to Michael Shih and is only known for the Starting from Zero program that has greatly underperformed, just like his social media accounts.
Although they're legitimate digital entrepreneurs, their resume is not impressive enough to show credibility that they are the right people to help you gain success in the industry.
So does that mean that you shouldn't do business with them? Is Print Profits a scam? Or is it a good program on print on demand after all?
Let's continue and learn more about the program…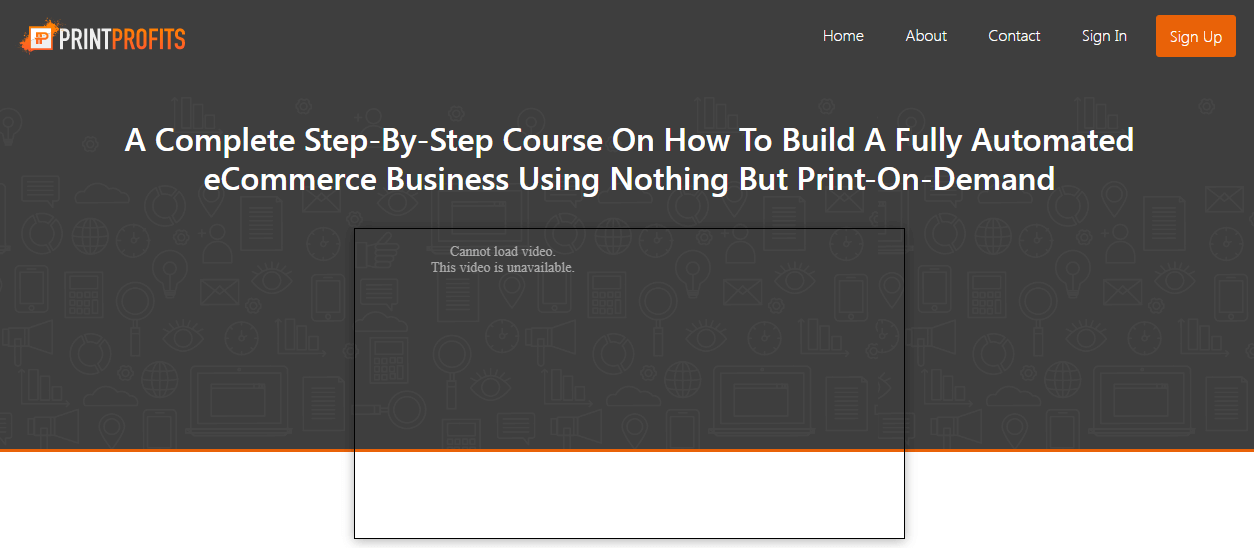 What Is Print Profits?
As you might have already surmised, the Print Profits course is a training program on print on demand. It particularly provides you with the basics of the business and how to manage it.
With this being said—the program can be a good option for people who are interested in a print on demand but have no idea where to begin. But I doubt it would be a good program for individuals with extensive experience in the field, even as a refresher course.
The program is extremely overpriced, and it's relatively impractical, needless to say.
If print on demand is your thing, there are a lot of cheaper programs that can deliver equal or even far better results. You basically don't have to pay $1k for quality training!
However, if you are looking for eComm platforms other than print-on-demand as long as it's cost-effective and can deliver financial independence, then you can check out my personal best work-from-home recommendation!
Let's continue to the following sections of today's review if you're still curious about how Print Profits work…
How does the program work?
The Print Profits training course comprises eight modules to complete, which include the following—
First Module: Build
The first part of the program provides training on how you can start your Shopify store from scratch and even if you don't have any experience in the matter.
It involves topics on selecting the right niche for you, marketing research, business planning, and competition research.
Second Module: Design
Once you are done with the introductory phase of the training, you will be taught how to create your brand's identity. It includes the topic of creating the perfect brand logo, website design, and the images you will use for the site.
Michael Shih will also teach you how you can outsource your work to freelancers.
Third Module: Preparation
The preparation stage of your business mainly involves the use of a Shopify template called Printful.
It is a top-rated application that's designated for print-on-demand entrepreneurs. The application aims to help online business owners with printing, customer service assistance, and eCommerce, in general.
Fourth Module: Attract
One thing I've observed with the naming of Michael's courses and products is that they're minimalistic and often like to use one to two words.
Anyway, the "Attract" section of the Print Profits training program is all about lead generation through social media campaigns like Facebook Ads.
Fifth Module: Optimization
The next section is focused on how you can optimize your content and scale your business through Facebook Ads.
Sixth Module: Delivery
As the name suggests, you will learn the delivery process in the sixth module.
Again, Michael relays how you can distribute the small assignments to the freelancers to automate the tasks and make things light and a lot easier.
Seventh Module: Scaling
The seventh part of the training involves scaling business your business through Clickfunnels. It provides you with lessons on building your funnels from scratch.
Eighth Module: Expansion
The last part of the training is lessons on the basics of using an autoresponder called MailChimp to improve your marketing campaigns. It also provides extensive lessons on Facebook Ads and email marketing to keep your audience engaged.
I also have reviewed one print-on-demand training program in the past called Printable Profits, which was created by Dave Kettner. Or you can check out the other training programs I have covered in the past. Some examples include Super Affiliate Pro System 3.0, Laptop Lifestyle Academy, and Elite Natives Academy, just to name a few of them.
How Much is the Program?
Now, here's the huge drawback of Print Profits. It is way overpriced when you compare them to more popular courses like Passive Income: Beginners T-Shirts Design & PoD, which only has a cost $13.99.
Also, you can find tons of free resources over the internet or on YouTube if you don't have any idea where to start in the print-on-demand business. One of the channels I highly recommend is Wholesale Ted, where she discusses eComm opportunities aside from print on demand.
Anyway, you have to prepare a budget for the one-time payment of $997, or $397 payable in three months.
Unfortunately, the program's cost isn't the thing you have to concern yourself about. You also have to take note of the price for the essential software such as Clickfunnels, which will cost you $97 per month. And then, you have to prepare another $79 for Shopify.
The applications mentioned above are just some examples. You'll also incur expenses for product testing, social media ads, etc.
What's worse is that there's no refund policy. Instead, they offer a 3-day order cancellation in its place. What this means is that you will have no way to reverse the transaction once the payment has been pushed through.
If you want a better alternative that's more affordable yet can deliver far superior results, then you have to check out my best work-from-home recommendation!
Is Print Profits a Scam?
Although Michael Shih and Fred Lam are indeed social media personalities with a decent amount of followers, I still believe that they're not worth your while, given the number of better alternatives around and how overpriced the program is.
What I LIKE about the Print Profits Program?
No. I did not find any positive traits about the program that could lead me to recommend the program in any way.
It would be better for you to search for better alternatives that can truly help you gain financial stability.
What I DON'T LIKE about the Print Profits Program?
Now below are some of the things I don't particularly like about the Michael Shih's Print Profits training course—
Super Expensive
As I repeatedly emphasized in this article, Print Profits are way too overpriced considering the number of options you can find around that are a lot cheaper and can provide better quality training on the print-on-demand platform.
Poor Training Course
The program is pretty basic, and it won't provide any value if you're to gain success in digital marketing as a whole.
Final Thoughts and A Better Alternative to Print Profits
I hope my article for today has provided you with the information you in answer the all-important question—is Print Profits a scam? Or is it good training?
Either way, I don't recommend Print Profits after all. It's extremely expensive and very impractical.
Print-on-demand as an industry could be a good source of income. However, some of the common disadvantages most sellers experience are their expensive operation costs, delivery costs, customer services, and it could take a long time to fulfill the orders.
But if you're willing to explore other eComm platforms, then you can check out affiliate marketing. It is one of the most popular forms eComm business models because it's cost-effective and suits all levels of experience.
Plus, it can give you high income and financial stability once you have set up and managed the business effectively.
If you're interested in knowing how you can start an affiliate marketing business, then you can check out my best work-from-home recommendation!
And I believe that's just about it in today's "Is Print Profits a Scam" review!
And to show my gratitude to you just by being here today, I'm also giving away my book for absolutely no cost to you—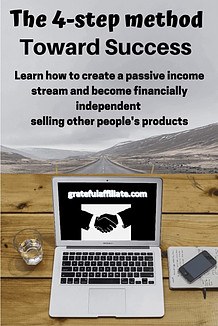 Thank you for the time and effort! And I hope to see you in the next reviews!
Peace!