Welcome to my Lead Generation Blueprint review! For today, we'll review Ryan Wegner's online program and whether it's worth your while and money.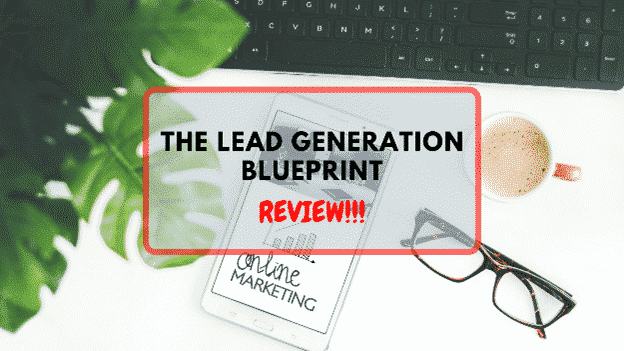 Welcome to my Lead Generation Blueprint review!
The internet is saturated with internet gurus telling you that they have secrets in helping you become financially stable in the comfort of your home.
With so many of them, it can be very difficult to find the best one that can truly help you achieve your goals.
Ryan Wegner's The Lead Generation Blueprint is probably among the programs you have come across as you resume your quest for the best online training program on eCommerce.
And if you want to determine whether The Lead Generation Blueprint is a good program to engage with, you'd be glad to know that the article I have prepared is specially written just for you!
But before I officially begin, allow me to have this moment to share with you firstly that I am NOT affiliated with Ryan Wegner's or any products related to him.
Also, I will NOT benefit or earn any commissions if you decide to avail or sign up for his program.
The article I have prepared for today is my honest review and unbiased opinion about the efficacy of the program.
So without further ado, let's begin…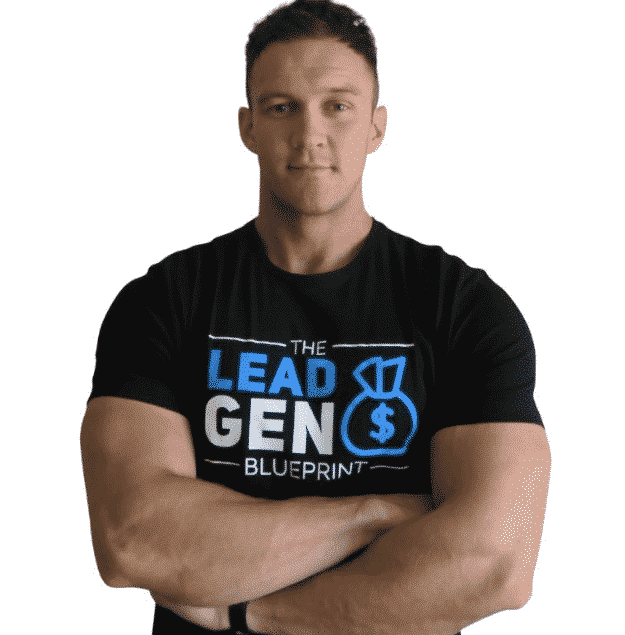 Who is the Founder of The Lead Generation Blueprint?
Ryan Wegner is the brains behind The Lead Generation Blueprint. He is a digital marketer and a YouTube influencer that's generating most of his income from social media lead generation.
But what has particularly stood out for me is Ryan's background story. He used to be a truck driver before he discovered the potential of lead generation. He felt stuck with his financial conditions. Ryan and his wife wanted more out of life and travel.
This led him to turn to alternatives which include earning money online. It wasn't a cakewalk, but he eventually pushed through and is now earning sufficient income that supports his family's lifestyle.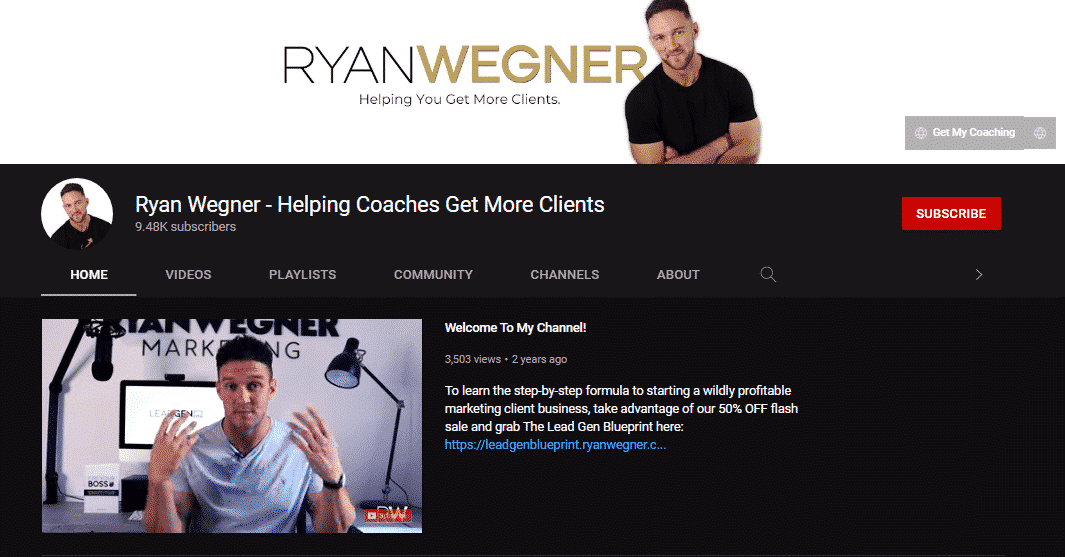 His YouTube channel is not as glamorous compared to other internet gurus, which is a good thing. He presents the subject matter as is without any exaggeration or corny and cheesy bits.
So is Ryan Wegner's program legit? Or is it a scam after all?
Let's continue with The Lead Generation Blueprint review and find out more about how the program works…
What is The Lead Generation Blueprint and How it Works?
The Lead Generation Blueprint is a training course that provides lessons on you can take advantage of the income opportunity on social media, popularly known as Social Media Marketing Agency (SMMA).
Social media as a source of income is a far-fetched notion in its hay days. However, with the growth of social media influencing and paid traffic, it has become a reality that many young people today are utilizing.
It has become a popular mode of income because it gives you the freedom to create the content you want and do what you love, and gain some sort of financial stability as well.
Although it does sound fun and engaging, it possesses a lot of challenges that you have to consider as well before you venture into the business of social media.
For one thing, your account must have an ample amount of followers and generate quality engagement in order for you to gain passive income.
In any case, earning profits from social media is a rewarding experience once you have found your niche since you are in complete control of the content you are producing.
What are the Modules Included in the Program?
Now, the following is what you can expect from The Lead Generation Blueprint if you decide to avail their program—
Introduction to Lead Generation: it's a three-part video detailing the parts of the program and how it could potentially help you grow your social media business.
Things You Need to Know: in this part of the module, you'll get a better understanding of how SMMA works.
Prospecting: you will also learn how to prospect clients and find the best possible niche that suits your preferences.
Contact with the Prospect: as the name suggests, you will receive Wegner's technique on how to talk with your prospect and convince them to do business with you.
The Meeting: it is related to the previous model, which provides you lessons on the techniques of meeting with your prospects and various ways on how you could persuade them to partner with you.
Building Your Funnel: in this module, Ryan teaches you how to create a funnel and how you can optimize them to generate tons of traffic.
Facebook Ads: you'll receive lessons on the basics of paid traffic using Facebook ads.
Wrapping Things Up: the last part of the training presents you with a summary of the entire training.
Bonus Module (The Ultimate Cold Email Strategy): it is a long-form module that entails how you can create a winning marketing email.
I've also reviewed several money-making schemes previously. Here are some examples of the articles I've published in the past, and you can freely check them out if you like—Project Thunder, Crowdtap, Kindle Publishing Income, and OPM Wealth, just to name a few of them.
Or, you refer to the full list of my reviews by clicking here and see if you have been approached by any of them.
How Much is the Program?
The cost of availing of The Lead Generation Blueprint is a little high, and you have to prepare a budget of $497 in order to benefit from the program.
If the cost is too expensive for you, the bad news is that I did not find any installment plans, which is kind of a turn-off considering the high cost of the program is.
Fortunately, there's a 30-day refund policy if you are unhappy with the results you are getting. However, you need to at least complete 20% of the program before you can request a refund.
If you don't have a sufficient budget, then I highly suggest that you check out my best work-from-home recommendation and discover a source of income that won't cause you to break the bank.
Is The Lead Generation Blueprint a Scam?
No. I am certain that Ryan Wegner's program is not a scam. The Lead Generation Blueprint is a legitimate training course that can help you boost your monthly income.
What I LIKE about The Lead Generation Blueprint
Below are some of the things I particularly admire about The Lead Generation Blueprint—
Ryan Wegner is Legit!
The first thing I'd like to point out is Ryan Wegner is a legitimate digital marketer you can put your trust in!
Quality Training
I do believe that you will receive quality in Ryan Wegner's SMMA training program.
In addition to the basics of the business, he will also provide you with the essentials on paid traffic using Facebook Ads.
Excellent Customer Support System
Last but not least is that the program has a very responsive customer assistance service. It ensures that you are getting all the support you need in reaching your goals.
What I DON'T LIKE about The Lead Generation Blueprint
Now, here are some of the things I don't specifically like about Ryan's training program—
Expensive!
The first downside of the program is it is a little expensive if you ask me. $500 may not be a lot for some people, but for others, it may be a little out of reach, especially if you are serious about venturing into the business.
Challenging Business Model
As I explained earlier, it may be a fun eComm platform to engage in, but it does have its difficulties to consider.
Again, it is important that your site and publications are generating sufficient engagement in order to gain reliability. Such an instance is extremely challenging, especially if you are just starting out and have no experience.
If you want a program that yields a higher and more reliable source of income over the internet, then you better try my best work-from-home recommendation!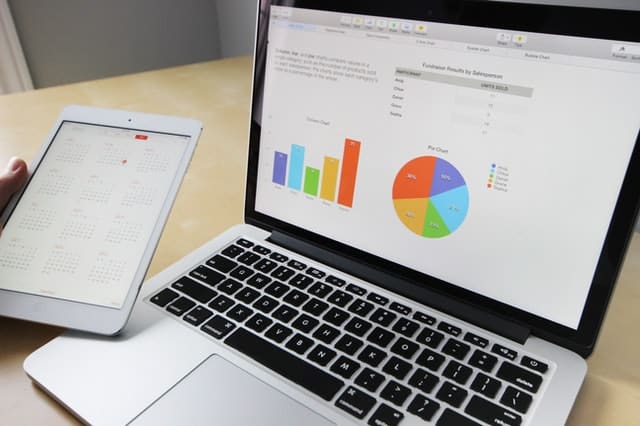 Final Thoughts: The Lead Generation Blueprint Review
I hope The Lead Generation Blueprint review has provided you with the necessary insights in determining whether Ryan Wegner's training program is the right one for you or not.
Although Ryan offers quality lessons on SMMA, the business model may not be as enjoyable as some might have expected.
You need to invest a lot of time and effort to search for the best possible partners to do business with, suitable niches, and the right market that would allow growth and profitability.
Also, your content must be quality enough to attract new audiences and maintain the ones that are already in your funnel.
Let's continue to the last part of the article, and I will present you with a much better alternative than The Lead Generation Blueprint…
How I Am Earning Stable Income at Home
When you browse the internet for the most profitable sources of income, then I am very certain that you have come across affiliate marketing among the top results in your searches.
And this is the case for many apparent reasons, such as the following—
The platform is 100% legitimate
Very low risk
No hidden cost or upsells of any kind
It suits all levels of experiences
No inventory management or shipment involved
Your potential gains are unlimited since you are no bounds on the number of products you can market
And yes, your focus in this nature of business is to basically represent a brand by promoting their products or services through your online publications such as websites, eComm stores, blog posts, social media contents, etc.
And then you earn commissions every time someone engages the personalized links you have provided and uses them to buy the products offered in the listings of the sales page of the company.
However, you have to take note that your success in affiliate marketing greatly relies on how well your sites are performing.
If you are new to this business model and have no idea where to start, then I have something that should put all your doubts away and pursue the endeavor with confidence.
Click the highlighted description below, and I will show how you can create quality publications that are generating leads and converting them to sales—
>>HERE'S MY BEST WORK-FROM-HOME RECOMMENDATION!
And to show my appreciation, I'm also giving away my book for free by reading my The Lead Generation Blueprint review—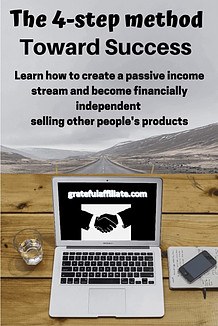 That's just about it!
Thank you for the time, and I hope to see you on the next topics!
Peace!