Are you wondering whether My Traffic Business (MyTraffic.biz) is a real deal or a scam? Well, you've come to the right place. In this review, I'll give you the lowdown on this Done-for-you (DFY) system and help you decide if it's the right program for you.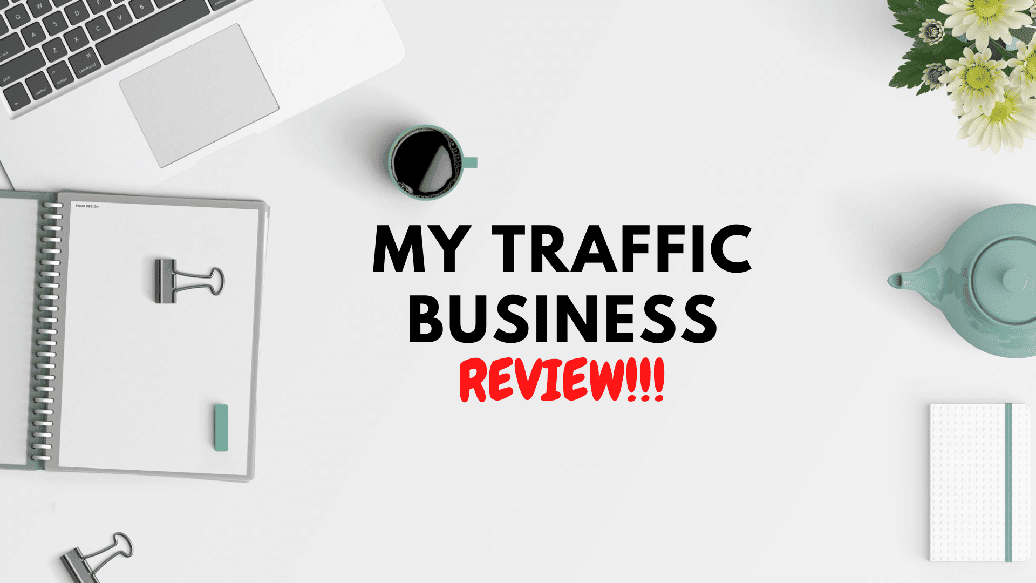 First things first, let's talk about what makes a website successful – driving traffic and generating cash flow. This is where SEO guidelines come into play. However, if you're considering a DFY system like My Traffic Business, you need to know that the pre-made materials are not optimized for SEO. This is because they are often duplicating and spammy, which can hurt your website's ranking.
Now, let's get down to the nitty-gritty.
You may have stumbled upon My Traffic Business through a cold email or web advertisement. If you have, you might have cringed at their sales video. But if you're still curious and want to know if they're legit, I've got you covered.
But before we dive in, let me be clear – I'm not affiliated with My Traffic Business, and I won't make a profit if you decide to sign up for the program. This review is 100% honest and unbiased, and my goal is to help you make an informed decision.
So without further delays, let's begin…
Who is the Creator of My Traffic Business (MyTraffic.Biz)?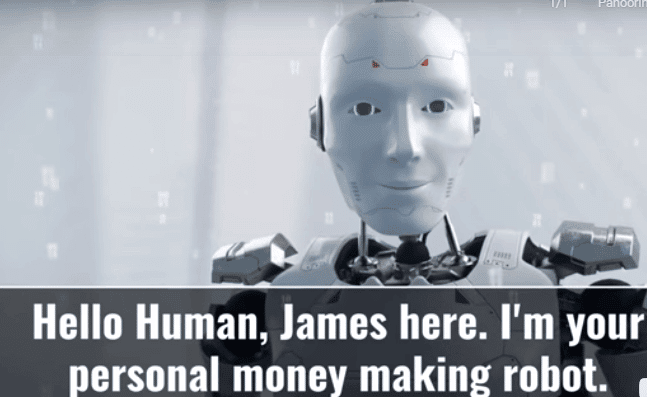 I believe this is the first time I have encountered a program that endorses artificial intelligence as its brand representative—no fictitious name of founders or owners. Anyway, they named the AI James the Money-Making Robot.
As you see, the site's real founders and current owners are not interested in disclosing their identities to their audience.
This is a huge red flag as far as I am concerned—how can you trust any business that is not keen on sharing even the most basic of information, such as its owners, founders, headquarters, date of inception, etc.?
At the beginning of the sales pitch, they mention that they will show proof of income. I finished the entire cringey video sales letter. Still, they present video testimonials and statements that you can easily accomplish by hiring paid actors or using the help of Adobe Photoshop to create fake statements.
Such marketing strategies are essentially empty and very suspicious.
So yes, that is that. Thus, does this mean that My Traffic Business (MyTraffic.Biz) is a scam? Are they untrustworthy?
Let's continue with the My Traffic Business (MyTraffic.Biz) review and learn more about the mechanics of the DFY system…
What is My Traffic Business (MyTraffic.Biz)?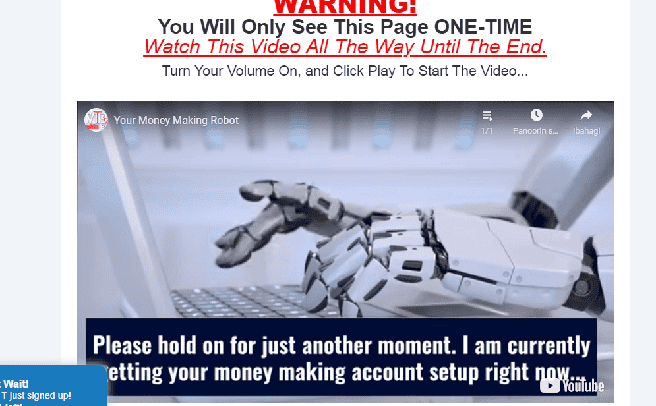 As you might have already surmised, My Traffic Business (MyTraffic.Biz) is a done-for-you system.
I believe this program has the most creative bit I have reviewed—they use the AI bot concept to imply the program's automation process.
Nevertheless, My Traffic Business (MyTraffic.Biz) is still relatively the same as any other DFY system around.
The idea of DFY is that you don't have to do anything once you have signed up for the program. And all you have to do is to wait for the money to come in. However, as my Business and Finance instructor once said, if it's too good to be true, then it is likely to be not true.
Let me explain further…
Once you have availed of their program, you will receive premade materials such as websites, templates, sales funnels, generic training paraphernalia from PLR (Private label rights) sites, etc.
With this being said—you are essentially receiving the same materials as the other members. Now, you must remember that prominent social media platforms and search engine sites like Google, Yahoo, YouTube, and Facebook have strict regulations on duplicating content that is not optimized.
They filter such content out because they see it as spam that could potentially be data risky to their users.
As you see, it still requires a lot of work and attention for your site to be able to generate quality traffic.
If you are looking for a source of income that can truly provide you with financial stability, then you can check out my best work-from-home recommendation!

What Can You Get from Being a Member of My Traffic Business (MyTraffic.Biz)?
Well, as mentioned, you basically get what the actual name of the platform suggests, which is premade materials. In addition, you will receive the following features as stated on their landing page—
Marketing and Follow-Up Systems
Copy and Paste Simple Video Training
Point and Click Automated Marketing
30-Day Iron-Clad Money Back Guarantee
24/7 Live Chat Members Only Support
With these features in mind, there's still not much of a difference, considering generating quality traffic is the lifeline in digital entrepreneurship.
Anyway, I also reviewed several DFY systems in the past that you can read about if you like—Auto Income Sites, Mega Marketing System, Affiliate Dojo, and 98 Unlimited, just to name a few of the DFY programs I have covered previously.
How Much is the Program?
On the checkout page, they indicate that the DFY system is only $27. However, based on my experience with these types of money-making schemes online, this isn't only the price you will have to settle. It will have several upsells (often called upgrades) that you must pay for to gain access to some of its non-sense features.
Is My Traffic Business (MyTraffic.Biz) a Scam?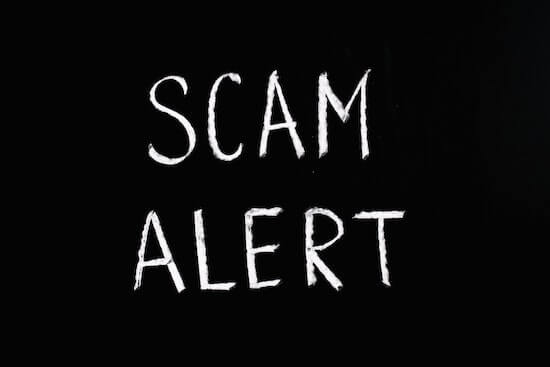 Although I can't conclusively say that MyTraffic.Biz is a scam, it is most likely heading that way considering the false and exaggerated claims. Then there's the non-disclosure on some of the most basic information like founders, owners, date of inception, place of business, etc.
Although they do have video testimonials to show, it is very easy to pay actors nowadays, primarily through freelance platforms such as Fiverr or UpWork.
Also, it appears that they are reading a script as they present themselves in front of the camera.
What I LIKE about My Traffic Business (MyTraffic.Biz)
There's nothing positive about MyTraffic.Biz that could lead me to recommend it in any way. It is best that you avoid them at all costs and search for better alternatives.
And if you are indeed searching for a better option than MyTraffic.Biz, then you have to refer to my best work-from-home recommendation!

What I DON'T LIKE about My Traffic Business (MyTraffic.Biz)
The following are the disadvantages of MyTraffic.Biz that you have to take into consideration—
No Background About the Founders
First and foremost, the founders and owners were not shared with their audience.
Overhyped and Misleading Claims
Another thing is that they make bold claims without any hard proof.
Upsells
And then, they have several upsells or upgrades that would lead you to spend more money than you save.
Low-Quality Program
The features you are given are low-quality and offer no help.
Low-Income Potential
In addition to the low-quality program, you also have to take note that the potential income for MyTraffic.Biz is extremely low. If you are looking for a source of income that generates reliable income, then turning to DFYs is not the best choice for you.
Final Thoughts on My Traffic Business (MyTraffic.Biz) Review and My Personal Rating
I hope my review has provided you with the answers you need in determining whether the program is the right for you or should search for a better alternative.
As I have laid out in the previous section, DFYs, in general, are not the best option if you desire a high and stable income that you can do in the comfort of your home.
Marketers of DFYs often exaggerate the platform's potential, but in reality, this platform yields low income because generating leads with them is next to impossible.
With this being said—I am giving MyTraffic.Biz a rating of 2 out of 10—

Here's a Better Alternative to My Traffic Business (MyTraffic.Biz)
Digital entrepreneurs who promote DFY systems advertise the platform as an affiliate marketing program. However, this isn't exactly true. They are more of referral marketing, considering that they provide commissions by promoting the same brand or any product or service that is under their brand.
Affiliate marketing allows you to select any brands that best represent your niche. Also, the platform doesn't restrict you as to the number of brands you can promote, which gives your potential income limitless.
In addition, it allows you to create the content you like, whether in blog form or video form, which enables you to optimize your publications, so you get a better chance of improving leads and converting them to sales eventually.
The following is a video reference that further explains the mechanics and advantages of affiliate marketing—
If you genuinely want to learn affiliate marketing, then you can check out my best work-from-home recommendation!

And to show you my appreciation just by being here today, I am also giving away my eBook for free to help you kickstart your affiliate marketing business—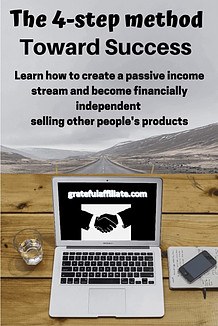 Peace!