In today's Payingsocialmediajobs.com review, I'll discuss why it would be best if you avoid this website and search for other legitimate programs instead.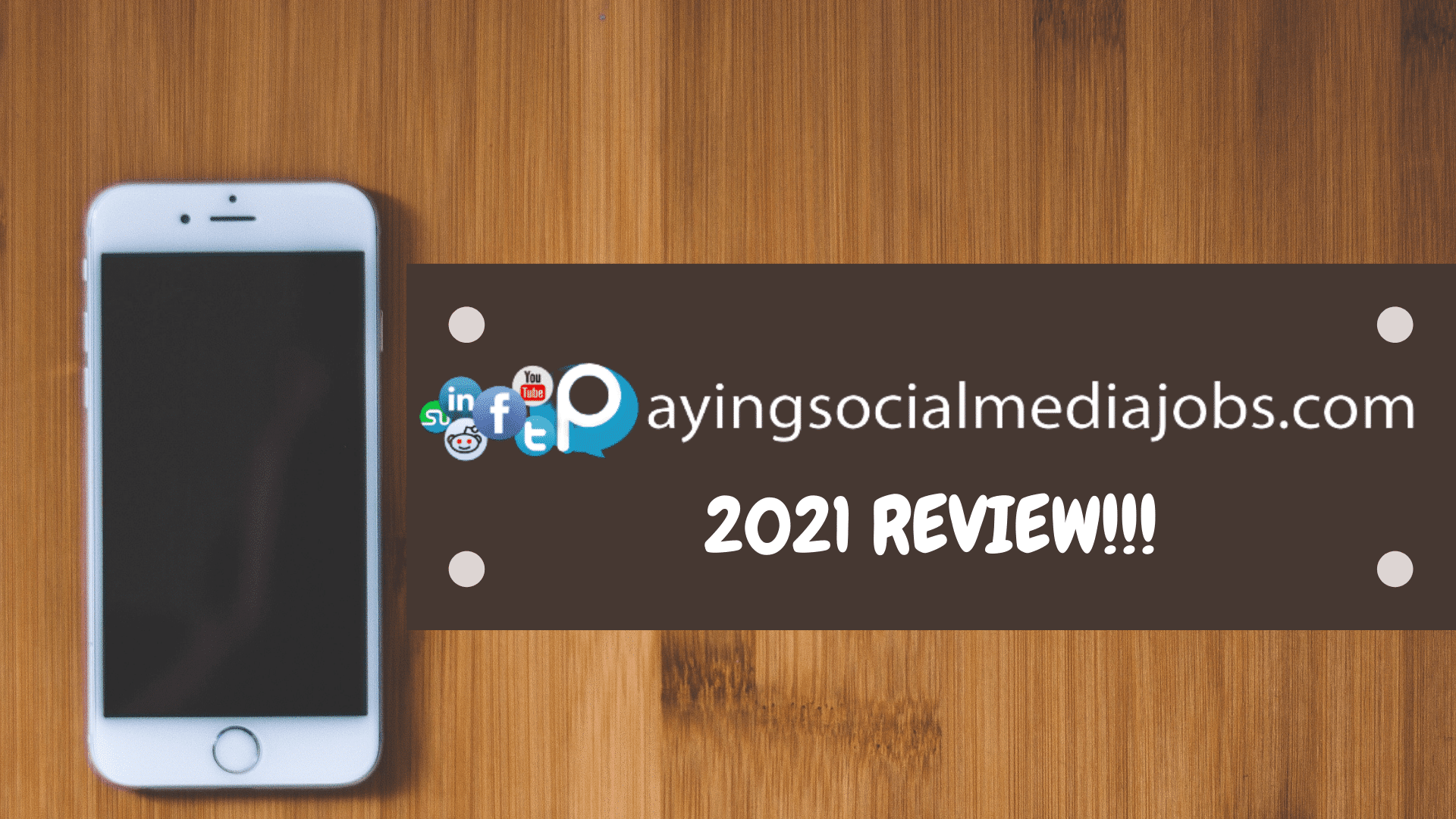 Welcome to my Payingsocialmediajobs.com review!
You might have received an email from them claiming that they can help you earn a high and stable income just by posting or reacting to social media posts.
The idea of reliable income from social media may sound absurd, but it might have still triggered curiosity and wondering if they may indeed provide what they promised.
And if you want to know more about the program and whether they're worth investing in or not, then you have come to the right place!
But before I begin, let me disclose that I am NOT an affiliate of the program and in NO promoting them.
So with that out of the way, let's dive right into today's topic…
Basic information about the program was not disclosed. All that they have shared is the name of their supposed founder—Annie Jones.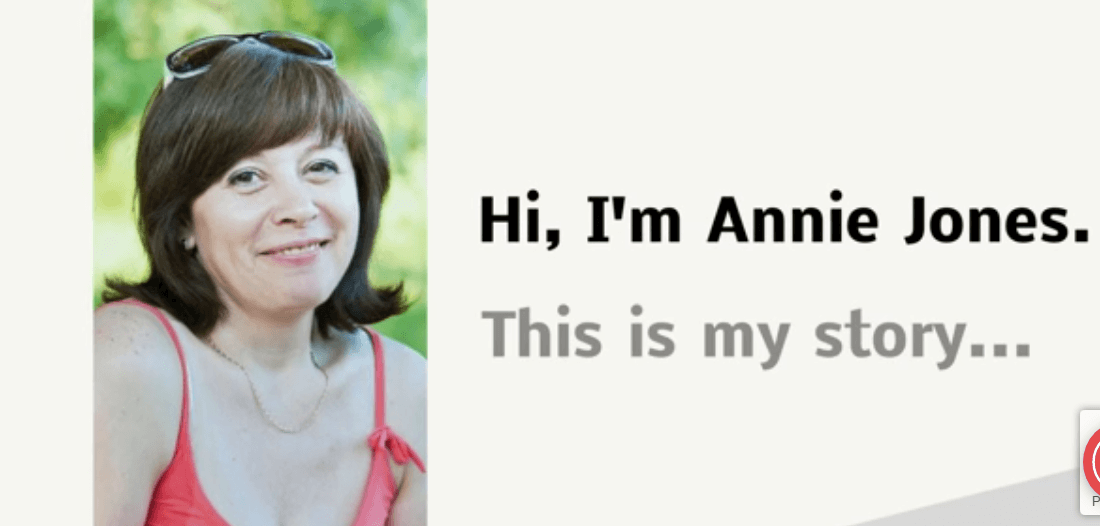 However, it is highly suspicious if you could only hear the presenter's voice but not see them in action. Therefore, I researched the origin of Annie's photo to determine whether she's a real person or made up.
I wasn't able to find a match on the first image they've presented, but I found that the second one is a stock photo, as shown below—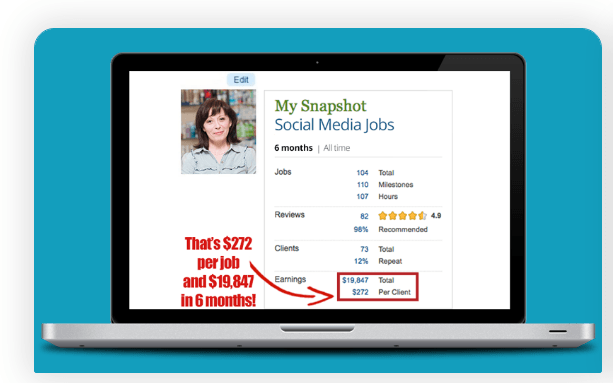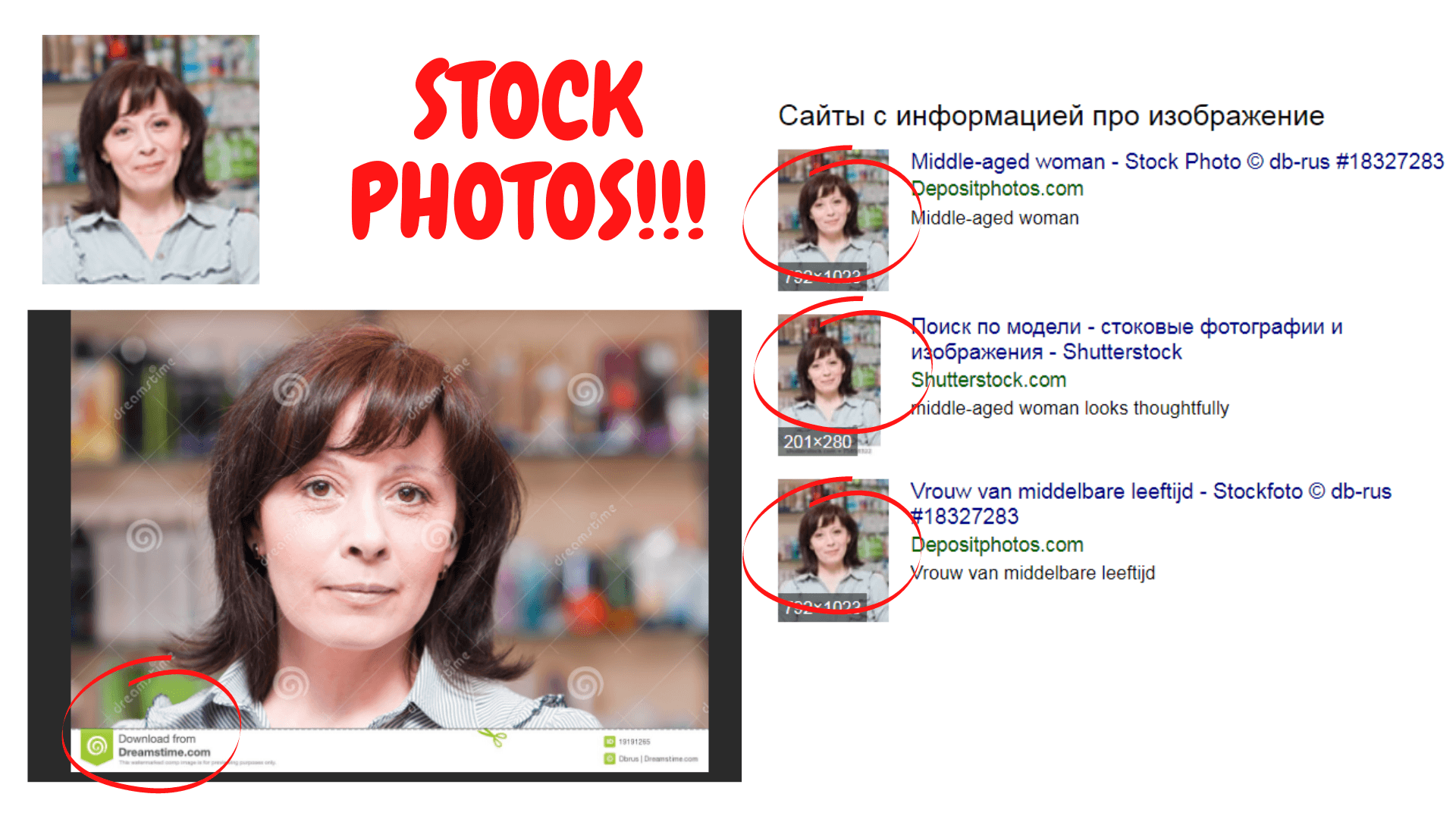 So yes, that's strike one!
If their program is legitimate, why would they even have to be untruthful and share bogus information with their audience?
In the following sections, I'll discuss further why you shouldn't invest any money or time with them…
Payingsocialmediajobs.com is formerly Paidsocialmediajobs.com. They just changed the word "Paid" to "Paying."
We may never know why they have modified the domain name, but the contents and mechanics of the program are still the same—nothing changed.
Anyway, Payingsocialmediajobs.com is a platform that aims to help an individual work online. As you might have seen in the video sales pitch, the nature of the work is mostly related to social media.
In addition to the bogus name of the founder, other essential corporate information like headquarters and the date of the foundation was not shared.
But basing on their IP address, the website was established on April 04, 2020.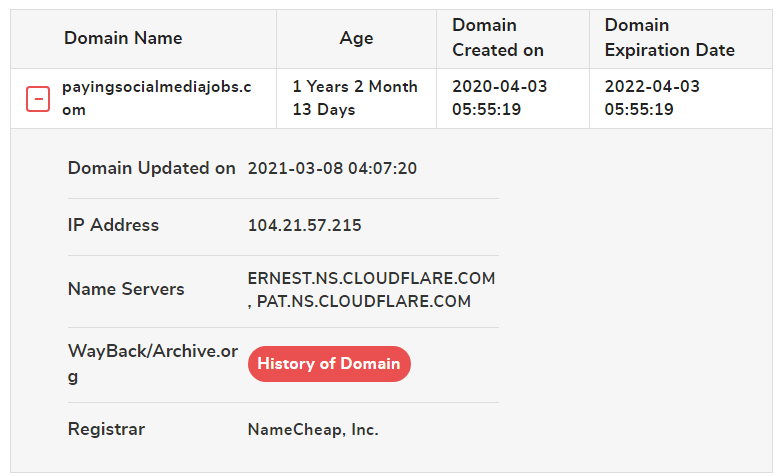 Also, the business is headquartered in San Francisco, California, according to the IP Address—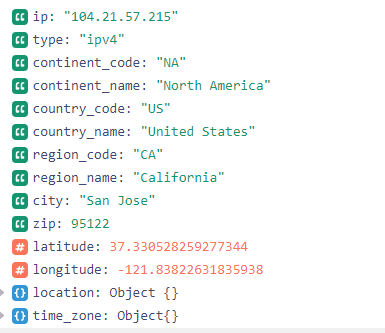 However, I wouldn't trust the above information because, as expected, they are using a VPN—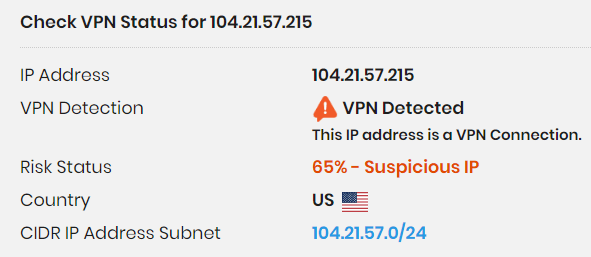 A VPN (Virtual Private Network) is perfectly fine if you're a private individual protecting your privacy. But I believe that it won't make that much sense if you're a business selling products to the public.
I understand that you may have to conceal some parts of the business information to protect corporate interest.
However, I can't comprehend why they have to undisclose even the most basic of information like its "true" creators, place of business, and current owners.
You're essentially asking me to trust you and buy your products. But how can I trust you if you can't even share your business identity?
Or, if you're looking for a more legitimate source of income, then you have to check out my work-from-home recommendation!
How does it work?
As mentioned, Payingsocialmediajobs.com provides a list of clients where you can render your social media expertise.
If you have prior experience with Fiverr or UpWork, then it sort of works in a similar way. You log in to your dashboard and search if there are any available tasks.
And then, you select the best job that suits your preference. You earn your compensation once all the tasks are completed.
So what type of social media work is available for online job seekers?
If you don't have any experience or knowledge about some of the technicalities in social media, then I bet that you would find it very difficult to land high-paying jobs.
Individuals with no prior experience may likely stick to basic tasks like posting, commenting, creating accounts, reacting, etc.
Jobs that pay a little higher than those mentioned above include virtual assistants, analysts, engagement coordinators, PR managers, digital marketing managers, and content managers.
As you see, Payingsocialmediajobs.com is basically the middle-man between you and the potential employer. So it sort of works like a freelancer site.
In her sales pitch, she guarantees stability within a year. However, such a business practice is unethical because she attempts to create hype to mislead her audiences to buy sign up for her program.
You can earn income on social media, and there's no doubt about it.
But merely posting and commenting won't get you anywhere. More advanced social media work may have higher income, but it may take a lot of experience and training before you get the big break you've been expecting.
Let's continue with my payingsocialmediajobs.com review and find more about the nature of the job…
As I said in the earlier section, you can earn income through social media.
Big companies with a large following on social media don't have time to tackle these small tasks, so they turn to remote workers or online part-timers to do the job for them.
In fact, it has become a popular source of income online, especially during the peak of the pandemic when everybody is spending a lot of time in their homes.
However, the problem is that they don't pay that much as advertised by Payingsocialmediajobs.com. Also, do you really think companies will pay a huge sum of money to just post, comment, or react to posts?
As pointed earlier, you will need specific sets of skills to access their more high-paying social media jobs. In addition, you need to consider the number of competitions involved. What this means is that it may take some time before you land projects.
With this factor in mind—it's highly unlikely that one client is even willing to provide you an incentive of $100 per week for specific social media tasks.
Also, there may be times where the client may require you to use your personal Facebook account. Would you risk your image that you have spent years in building for an unknown business?
The truth is that you have better chances of succeeding in more credible online freelancer sites like Fiverr or UpWork.
Or, if you're looking for a more legitimate source of income, then you have to check out my work-from-home recommendation!
Below are some of the reasons why Payingsocialmediajobs.com isn't worth your while—
Fake business information
As mentioned earlier, Annie Jones is not a real person, and the image used is a stock photo from Dreamstine.com.
One of the telltale signs that a business might be fraudulent is faking its business identity.
Fake testimonials
Payingsocialmediajobs.com uses paid actors in their testimonials. Below are some examples—
Here's another—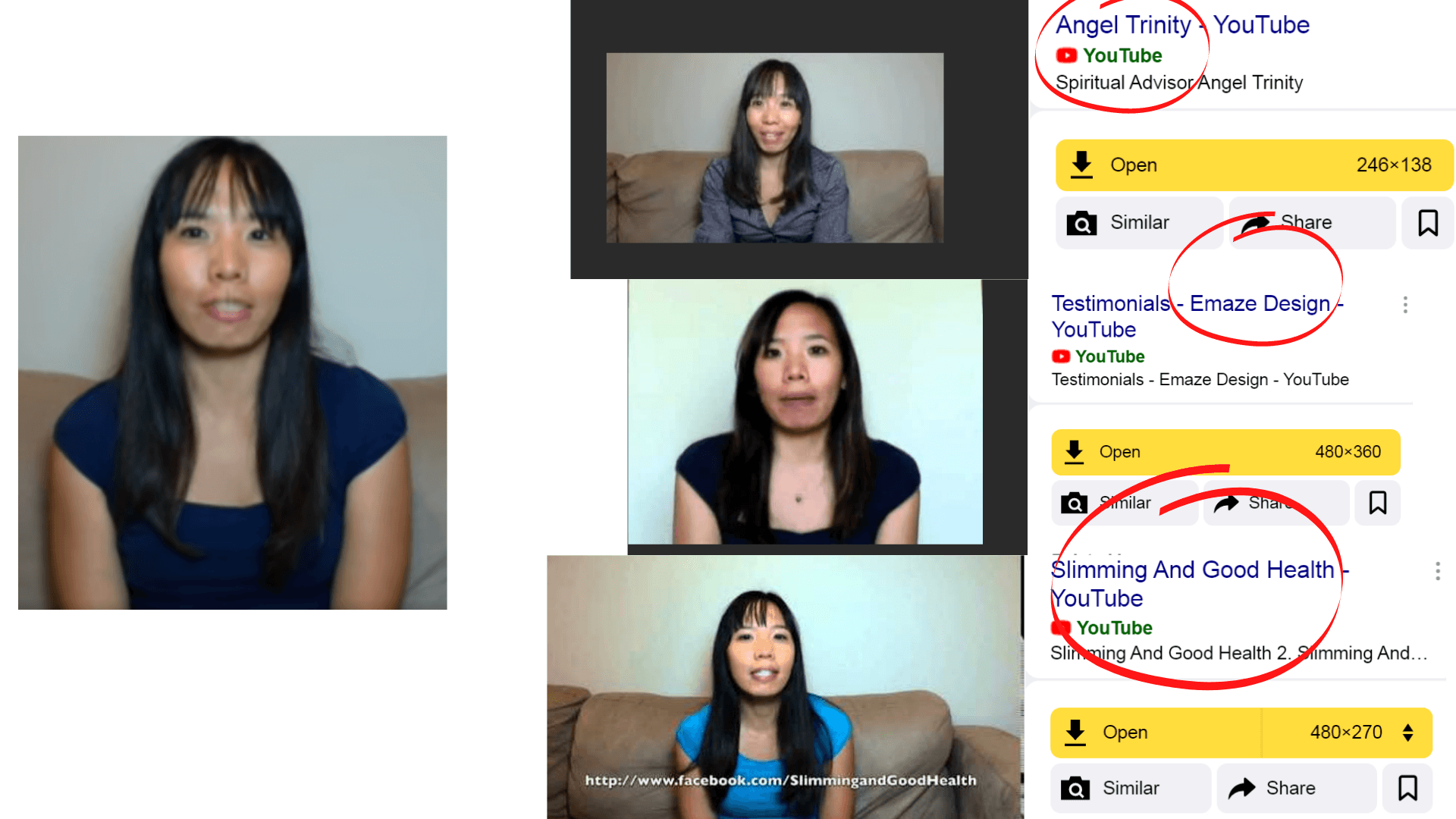 Misleading claims
She claims to help gain financial stability through social media jobs. However, this is very unlikely, as I pointed out earlier.
No income disclosure statement
If their program is really providing the results they guarantee, then where is the income disclosure statement?
On the lower part of the sales page, she showed a list of payouts which is supposed to be her so-called "proof." But it doesn't prove anything as far as I am concerned.
You can easily use Photoshop on these images and change the figures to make them appear authentic.
Is there any positive about the program?
The short answer is none. I do believe that Payingsocialmediajobs.com is a scam.  Avoid this program at all costs.
I also reviewed several income opportunities in the past that you may want to check out—List Leverage, Elite Traffic Pro 2.0, and Social Media Machine, just to name a few.
I hope my payingsocialmediajobs.com review has provided you sufficient information about the training course and helped you in determining whether it's worth every penny or not.
You might argue that the cost of $27 isn't that much. And if you still want to try their scammy product, then do so at your own risk.
Also, you have to take note that there are more credible freelance sites that can provide you far better results, like UpWork and Fiverr. Best of all is that these sites are free to access.
Or, if you're looking for the best source of income online, then let's continue to the last section of the article…
How I earn income online
Affiliate marketing is the best eCommerce platform around compared to another business model for many reasons, and it includes the following—
It suits all levels of experiences
100% legitimate
It yields higher income
It's a reliable source of income
Risk-free
You are not directly involved with inventory management and product  delivery
Potential income is unlimited because you can essentially advertise as many brands as you wish
Yes, your main duty as an affiliate marketer is to represent a brand by promoting them through your website or social media content if you're an influencer.
And then, you earn commissions every time someone engages your personalized link and use it to avail the products in the listing of the eComm page.
Of course, you have to bear in mind that your success in this type of business model relies on the quality of traffic generated by your content.
If you're a complete beginner or already have been doing them for a while but struggling at the moment, then you no longer have to worry any further!
I got your back!
Slightly tickle the description below and discover how you can create a stunning website that's driving a lot of traffic from scratch—
>> HERE'S MY TOP WORK-FROM-HOME RECOMMENDATION!
Well, I believe that is just about it!
Thank you for the time and effort in reading my payingsocialmediajobs.com review!
If you want to know how I earn money online and are interested in learning my method, then please feel free to download my eBook. In it I explain how I do it and how you could do it too!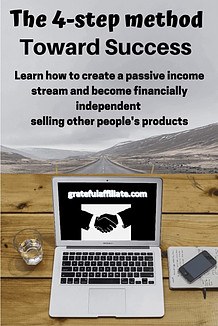 Just click on the link below and get your own copy right away!