As an aspiring affiliate marketer, it can be challenging to find the right resources and guidance to help you succeed. There are countless courses and programs available online, promising to teach you the skills and strategies you need to start making money as an affiliate marketer.
But how can you separate the real gems from the scams and hype? One course that has been generating a lot of buzz recently is The Affiliate Directive, created by Trevor Carr. In this article, we'll take an in-depth look at the course, how it works, what it covers, and whether it's worth your time and investment.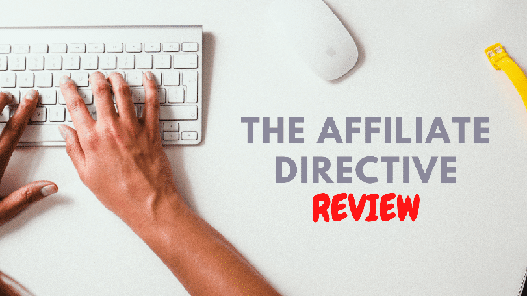 Affiliate marketing is probably among the most popular sources of income at home today. They are so popular nowadays that many fake gurus are trying to take advantage of the opportunity that a lot of people are willing to pay tons of money to learn the business.
So is Affiliate Directive any same as any other scam program?
If you're curious about whether this program is the real deal or a possible scam, I've got you covered! Today's review is tailored to provide you with my personal insights and assist you in deciding whether it's a good investment or not.
But before I begin, allow me to have this moment to share with you that I am NOT representing the Affiliate Directive in any way, and I will NOT earn any commissions if you do buy the program eventually.
So without further delays, let's begin…
Who is the Creator of The Affiliate Directive?
The Affiliate Directive is the brainchild of Trevor Carr. He is from the United Kingdom and formerly worked in the corporate world.
What is certain is that he is indeed among the top vendors on WarriorPlus. He is top 5% of affiliates and 10% of the biggest vendors.
Besides being WarriorPlus' best sellers, there's little information on the internet about Trevor.
So does this mean that the program is not worth your while? Or is it legitimate, after all?
Let's continue with The Affiliate Directive review and learn more about Trevor's offering…
What is The Affiliate Directive?
Affiliate marketing is one of the most prominent work-from-home opportunities because it can generate high amounts of income yet without necessarily having extensive technical skills in digital marketing. With this in mind—you can just imagine the number of people who would want to learn the business and take advantage of the income opportunity that comes along with it.
And with the popularity of affiliate marketing, you may also have observed the rise of training courses telling you that they can help you gain traction in the business. With so many of them, it can be difficult to find legitimate ones that can really provide you with the support you need.
One of those training courses that you might've come across is Trevor Carr's Affiliate Directive. At first, I thought that the program was another typical DFY (Done-for-you) scheme that disguised it as an affiliate marketing training course.
But after digging into the course, I found that The Affiliate Directive is not a DFY system! It is a course designed to teach new affiliate marketers the basic of affiliate marketing which is how to start earning commissions online by promoting other people's products.
The course is divided into four modules and covers a range of topics, including lead generation, email marketing, and both free and paid traffic strategies.
I also reviewed several affiliate marketing in the past that offers more quality than The Affiliate Directive, such as AffiliSites Pro, Affiliate Secrets 3.0, or John Crestani's Super Affiliate System Pro, just to name a few of them. Or you can see the full list by clicking here.
What's Inside The Affiliate Directive Program?
Now that we have a basic understanding of what the Affiliate Directive is and who Trevor Carr is, let's dive into the course itself.
The course is designed to teach newbies how to start earning their first commissions by selling other people's products, even if they don't have a large budget. Carr covers both free and paid strategies, with a focus on organic strategies for traffic, such as reviewing videos on YouTube and building an audience on Facebook. He also covers email marketing, which is crucial for building trust with potential customers.
Start Here
There is a starting point for learning digital marketing, and Trevor is offering to guide you through the basics of the industry. Digital marketing is the practice of promoting and selling products or services using digital technologies, such as the internet, social media, mobile devices, and other digital channels.
Therefore he is offering to be your guide, teaching you the basics of digital marketing so that you can understand how it works and how to effectively implement it for your business.
Platform
In this section, he presents you with the fundamentals of using popular affiliate marketplaces like Clickbank, JVZoo, and WarriorPlus. These are three popular affiliate marketing platforms that offer a broad selection of digital products in various niches.
They provide a convenient way for vendors to sell their products and for affiliates to earn commissions promoting these products.
Your Affiliate Directive
The third module is the program's foundation, as the name suggests. It is where you will begin to prepare for upcoming challenges, including attracting your first audience and learning how to entice them. One of the key components of this module is creating compelling reviews for affiliate products you aim to promote, and you'll gain valuable insights into how to make these reviews stand out.
Additionally, the essential topic of generating traffic to your reviews, with both free and paid sources is also covered in this section.
Conclusion and Next
The last section is a summary of the training to somehow refresh your memory, although you have just taken the training.
Some people say that this training is systematic. However, I disagree, and if there's anything, the training is too general and lacks some of the important elements of succeeding in the digital marketing business.
As I said earlier, you would even find more success through free resources such as YouTube or Google without paying any cent.
How Much is the Cost of The Affiliate Directive
The cost of The Affiliate Directive front-end program is $12.95. But you have to take note that this is not the only price you have to pay. There are numerous upsells that you have to consider, which they refer to as upgrades.
I doubt that Mr. Carr earns from the lead generation of the front-end product. It's more likely that these so-called upgrades are where he is getting most of his profits.
Once you are at the checkout counter, you will be greeted with the first upsell, which is the ad for a webinar called "60 Hacks For Making Money Online." If you are considering this upsell webinar, you have to prepare a budget of $16.95.
Below is an example of the other upsells that are included in the package—
First Upsell: a one-time offer costs $47
Second Upsell costs $67
Third Upsell costs $67
Fourth Upsell costs $97
Fifth Upsell costs $37
And there are many more…
It is unclear, though, what the upsells he is trying to promote. Nevertheless, the $12.95 upfront cost is a little deceiving, don't you think? At first sight, it might lead you to believe that you are saving money and learning the ways of affiliate marketing. But in reality, you are really spending more money.
If you're looking for an extensive program that can provide you with quality training on affiliate marketing and how you can benefit from the income opportunity without having to spend tons of money, then you should check out my best work-from-home recommendation!

Is The Affiliate Directive a Scam?
NO, I don't believe Trevor Carr is trying to scam anybody!
The Affiliate Directive program by Trevor Carr is not a scam.
However, while there are multiple upsells included, the core course is well-structured and can be beneficial for beginners. It may not be the ideal choice for those seeking advanced training in affiliate marketing.
Below is a video reference of what other people think of Trevor Carr's supposed affiliate marketing program—
What I LIKE About The Affiliate Directive
Valuable information included with the training
The Affiliate Directive program offers valuable training for newbies in the affiliate marketing world. While it may not offer advanced techniques for more experienced affiliate marketers, the program provides a solid foundation and helpful insights.
While the course may not delve deeply into specific affiliate marketing strategies, it offers a helpful overview that could benefit beginners. If you're new to affiliate marketing and looking for a program to guide you, The Affiliate Directive may be a good option.
However, if you're an advanced affiliate marketer seeking more specialized training, you may want to look elsewhere.
The front-end product is cheap
The front-end product is affordably priced. It may be considered a budget-friendly option for those who opt out of purchasing any of the accompanying upsells. At a cost of $12.95, one could say that it provides a reasonable return on investment.
What I DON'T LIKE About The Affiliate Directive
Now, below are the things I don't particularly like about The Affiliate Directive—
A Lot of Upsells
There are tons of upsells after you purchase the front end of this program.
Too Basic
The Affiliate Directive offers comprehensive training that covers the fundamental aspects of affiliate marketing. However, if you're seeking in-depth knowledge of the intricate details, this may not be the perfect fit for you. You might want to consider investing in another training program that can help you advance your skills in affiliate marketing.
Nonetheless, The Affiliate Directive can serve as a stepping stone in your journey toward learning affiliate marketing.
Using multiple niches is uncommon
The Affiliate Directive takes a unique approach by encouraging you to explore multiple niches, which is not typically offered in training courses. Typically, most programs will have you focus on just one niche to start with.
Little Information About the Creator
There's not much information about the founder that we can use to verify his background and claims.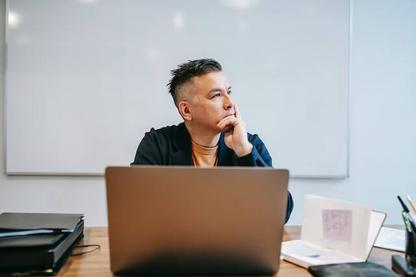 Final Thoughts The Affiliate Directive Review and My Personal Rating
In conclusion, if you want to become a successful affiliate marketer, you need to choose a reliable and comprehensive program that can provide you with the proper guidance, training, and strategies to succeed. While training programs like The Affiliate Directive can offer some helpful advice, they are not as comprehensive as other programs.
He makes affiliate marketing sound like it's as simple as a click of a hand. Although the overview of the business is relatively straightforward, the overall process is much more complicated than what he portrays it to be. In order for the business to flourish and gain any traction, it needs your constant attention and careful yet effective strategies.
Not to mention the amount of stress that you will be going through because of trial and error along the way, and then how you are going to respond and create better and more effective strategies as a result of your experiences.
Anyway, if you only need the basics of affiliate marketing, then you can turn to the web for free resources. But there are tons of options if you want more advanced training.
With this being said—I am giving The Affiliate Directive a personal rating of 7.5 out of 10—

An Alternative to The Affiliate Directive
In conclusion, while The Affiliate Directive offers valuable insights into affiliate marketing, alternative options can provide even greater value and success in your journey towards financial independence.
At the end of the day, it's up to you to test the waters and explore the vast resources available to create an effective business.
After all, "A successful affiliate marketer is one who can respond quickly to opportunities that come their way and make the most of them."
Suppose you're looking for the best work-from-home opportunity that has helped me generate reliable passive income for the past seven years. In that case, I highly recommend that you check out the description highlighted below. So take the plunge and start your journey to success!
>>HERE'S MY BEST WORK-FROM-HOME RECOMMENDATION!

I appreciate you taking the time to read this review of The Affiliate Directive, and as a token of my gratitude, I am excited to offer you a free eBook that will help you jumpstart your business.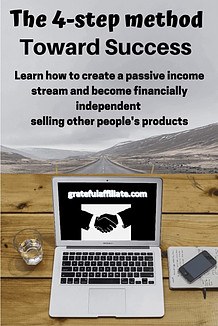 Thank you again for your time, and I wish you all the best in your pursuit of financial freedom through affiliate marketing.
Peace!