Is Be the Boss Network legit? Or is it a scam? For today, I'll help you determine whether the site is worth your while or just a waste of your time.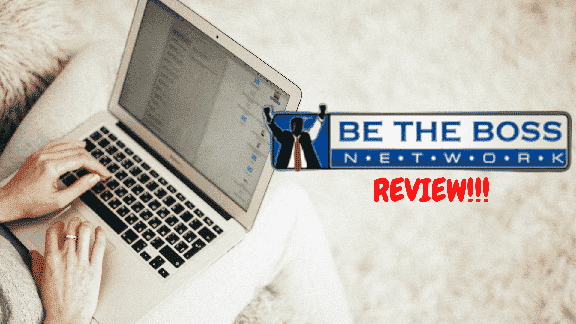 Is Be the Boss Network legit? Or is it another pyramid scheme that you have to refrain from engaging in?
If you have these concerns in mind and you want to determine whether they're a good investment or not, then the article I have prepared for today is specially written just for you!
In this article, I will provide you with my analysis of the MLM operation, and hopefully, it will help you decide if they're the right fit for you or not.
But before I officially begin, allow me to disclose to you that I am NOT an affiliate of the Be the Boss Network MLM operation, and I will NOT earn any commissions if you decide to avail of their business opportunity.
So without any further ado, let's begin…
Let's Meet the Founder of Be the Boss Network
You will not find any relevant information about the company if you just refer to the "about us" section on their landing page. But if you go to the privacy policy tab (which is in small letters and located at the very bottom of the page), you will find at the very last section of the document that BeIshe Boss Network is currently owned by Responsive Data, LLC.
I researched the background of Responsive Data, LLC, and I found that they are actually a networking company. They particularly focus on internet marketing solutions such as email marketing, lead generation, CRM marketing, and other related subject matters, according to their corporate profile on Bloomberg.com.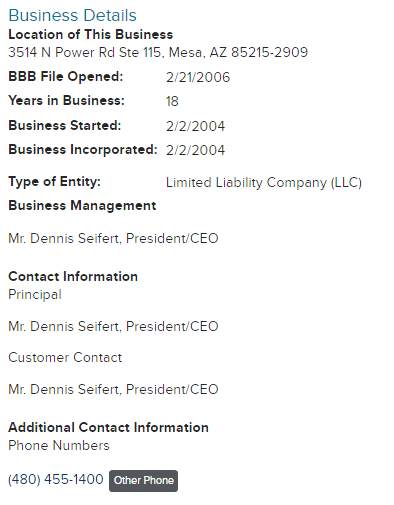 It was founded on February 2, 2004, and is currently based in Mesa, Arizona, the United States. Despite being in business for 18 long years, you will not find any sufficient information about the company.
For example, the founder was not identified. However, I did find that it is currently managed by Dennis Seifert, who is the company's president and CEO.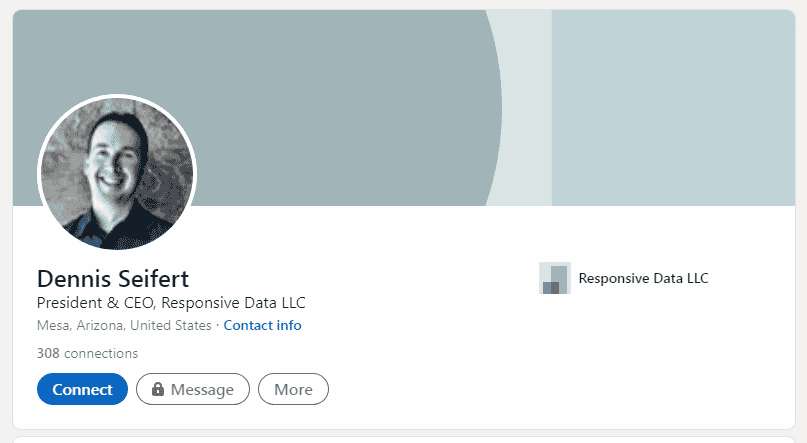 Even with the company profile listed on some prominent sites like Bloomberg, Crunchbase, and the Better Business Bureau, there's no relevant information about who Dennis Seifert is. He also has a LinkedIn profile, but it is empty.
With the lack of information about Be the Boss Network and its parent company Responsive Data, LLC—is Be the Boss Network legit? Or is the company a scam after all?
Let's continue with my review and learn more about the program…
What is Be the Boss Network?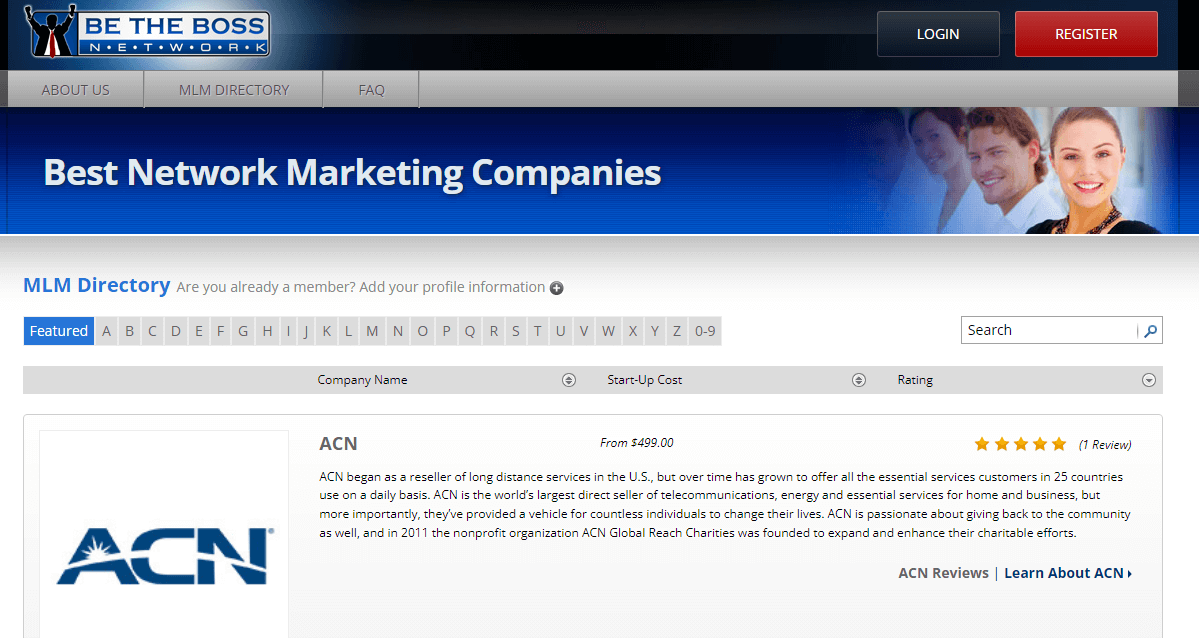 Be the Boss Network is a site that connects an individual to MLM (Multi-Level Marketing) companies. They have a list of directories of several MLM businesses that they believe to be legitimate. However, the danger is not all of the companies they're promoting are legitimate. I'll provide some examples in the later sections.
Also, can you just go directly to the main company website if you want to join a specific MLM business opportunity? You really don't need a broker or third party to connect with them.
It doesn't make sense if you ask me. It seems like they're using their site to establish their downline recruit.
Anyway, I have reviewed several MLMs in the past. Unfortunately, none of them are included in the directory of Be the Boss Network. But here are some of them for your reference—Savings Highway Global, OPM Wealth, Power Lead System, and All in One Profit, just to name a few of the MLMs I have covered in the past.
Or you can refer to the full list of reviews if you are interested in seeing the other article I have published previously.
But the problem with MLMs is that their income potential is extremely low, and your risk of losing money is very likely. In fact, according to research conducted by FTC (Federal Trade Commission), 99% of people who join MLMs experience losses, while 95% of them quit network marketing only a year after joining them.
This instance was elaborately discussed in Jon Taylor's book titled "Multi-Level Marketing Unmasked."
If you're looking for a better source of income online that's low risk yet can deliver high profits, then you have to check out my best work-from-home recommendation!
How does the Program Work?
As I mentioned, the entire premise of the program is just a directory of over 250 MLMs that you can join to. And basically, the program works just by using their directory and finding the network marketing you believe you can work with.
That's pretty much how the program works.
Therefore, you might be asking—what is the difference between Be the Boss Network with just Google searching it?
Well, that's a valid curiosity if you have this in mind as well. But the only difference between Be the Boss Network is that all MLMs are organized alphabetically.
But the problem under this setting is that you will only be able to filter them alphabetically. And it won't allow you to categorize according to genre or specific niche or industry.
Some of the popular MLMs in their database are as follows—
Herbalife Nutrition
Avon
ACN
HempWorx
Xango
As I said earlier, not all of the programs you will see in their list are not exactly legitimate. And some of them were even identified by the FTC as scams. Some examples are as follows—
You may still have to do your own research if you are thinking of availing of their business opportunity.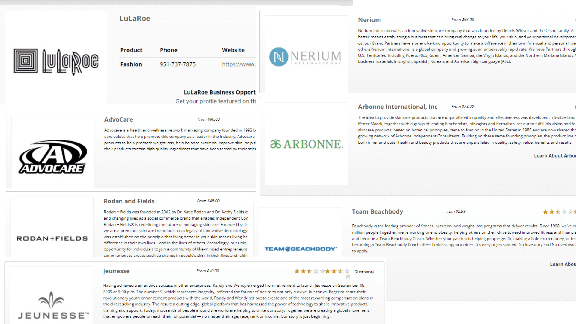 How Much is the Program?
The registration for the Be the Boss Network is absolutely free. The expenses you have to incur rely on the MLM you are planning to work with.
The following are examples of the price matrix of their popular MLM companies in their list—
Herbalife Nutrition – from $56
Avon – from $10
ACN – from $499
HempWorx – from $20
Xango – from $35
You have to take note that the prices indicated are only the basic package, and you will have to pay more and recruit more people if you want to earn money with them.
Also, the refund policy depends on the MLM. So if you are not happy with the program, then you have to take your concern directly to the company.
Is Be the Boss Network Legit? Or is it a Scam?
I don't believe Be the Boss Network is a scam because all they do is redirect you to a particular MLM site. However, I don't also believe that they're worth your while as well.
If your intention is just to browse for MLMs, then you can try the program if you like. I don't see any risk as of yet.
But you also have to take note that some of the MLM companies in their database are scams, and it is not indicated that they are so. Thus, you have to be careful when browsing within their list.
If you're looking for a legitimate income opportunity online that is less risky and can help you earn sufficient income that supports your lifestyle, then you better consider my best work-from-home recommendation!
What I LIKE about Be the Boss Network
Although it may not be a scam, I don't recommend it either. I think doing business with MLMs is a complete waste of time, and it would be better for you to search for better alternatives.
Most MLMs are more recruitment-oriented than focusing on the quality of their products or services. Recruitment is the bread and butter of MLMs, and it is the primary way these companies survive.
Just imagine this—without the people at the very bottom of the scheme recruiting new people, how would the upper line members earn income? How will the company as a whole generate profits without the payment from new recruits?
The over-reliance of MLMs on network marketing makes them highly unstable. Now, this is also the reason why the FTC does not recommend them because of their similarity with pyramid schemes or Ponzi schemes.
Their only difference from a pyramid scheme is that they offer products or services in exchange for the investment, which disguises them as a direct-selling as well.
What I DON'T LIKE about Be the Boss Network
Now, the following are the cons of the site that you have to take note of as well—
Some of the Companies in Their Database are Scams
As I repeatedly emphasized, there are MLM companies listed in their database like Advocare and LuLaRoe that are scams.
Weak Support
The site has poor client support, which is highly inconvenient, especially if you have queries about the services they offer.
MLMs are Low Income Potential
Multi-Level Marketing is not suitable for people who are aiming to earn a significant and reliable income.
Final Thoughts on My Be the Boss Network Review and A Better Alternative to MLMs
I hope today's article has provided you with the insights you need to answer the question—is Be the Boss Network legit? Or is it a scam after all?
In either case, I don't recommend the program in any way. I only give it 2 stars out of 10
First and foremost, the income potential for MLMs is extremely low. They advertise that they will allow you to become part-owners, but this is not exactly true. You are more of a representative than a business owner.
MLMs are more focused on recruitment than product quality because it is where most of the corporate profits come from.
Also, most of the business opportunities they are promoting on their site are scams.
You have to check out my best work-from-home recommendation and discover how you can establish a website that's generating leads and converting sales from scratch.
I believe that's just about in today's discussion!
And to show you my gratitude just by reading my "Is Be the Boss Network Legit" review, I'm also throwing in my book to help you jumpstart in making money in the comfort of your homes—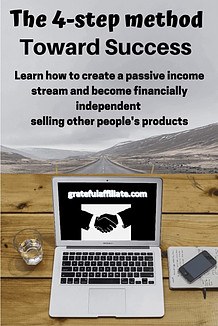 I hope to see you in the next articles!
Peace!