Welcome to my Ecom Dudes review! Today's topic is focused on helping you determine whether this course is worth your while or not.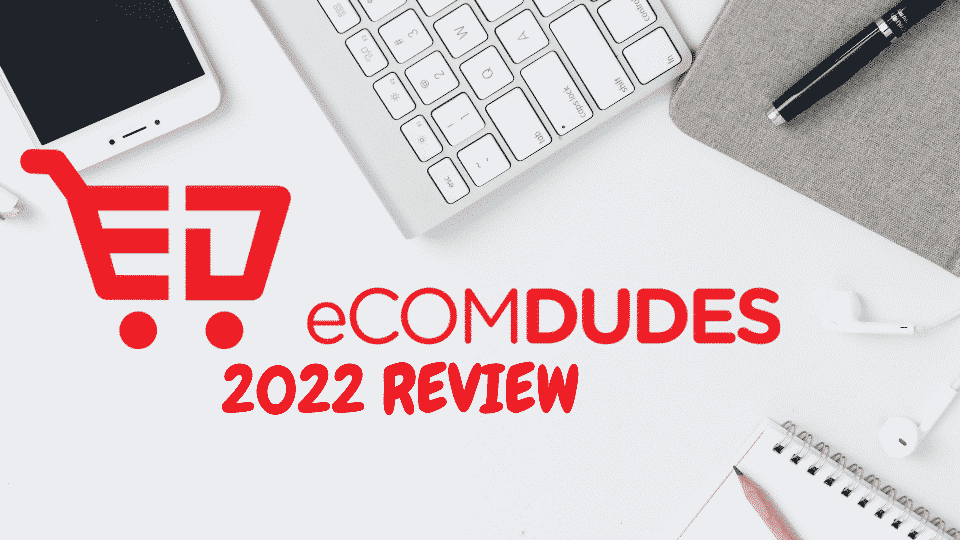 Having to work from your home and achieving financial independence in the process is indeed an attractive prospect.
And the true potential of digital marketing unfolded during the peak of the pandemic when we were forced to be confined in our homes and search for other alternative sources of income.
Dropshipping is probably among the best eCom platforms around because it's high-yielding once you have found the marketing formula that works for you.
The training program of Ecom Dudes especially takes on this topic, and if you are interested in their course and you want to know if they can indeed provide you with some sort of help, then you have come to the right place!
In today's article, I share with you my analysis of the program and list its pros and cons to help you decide if you should try them out or not.
But before I begin, allow me to disclose that I am in NO way associated with Dan DaSilva and will NOT benefit in events you choose his program.
This article is my unbiased opinion and honest take on whether it could deliver what it promised in its sales pitch.
So without any further ado, let's begin…
Let's Meet the Founder of Ecom Dudes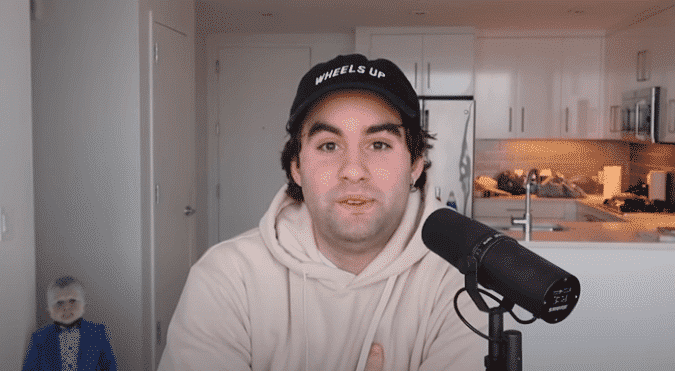 Dan DaSilva is the founder and owner of Ecom Dudes.
Aside from his dropshipping business and course, he is also a social media personality on YouTube, where he has garnered over 140K subscribers.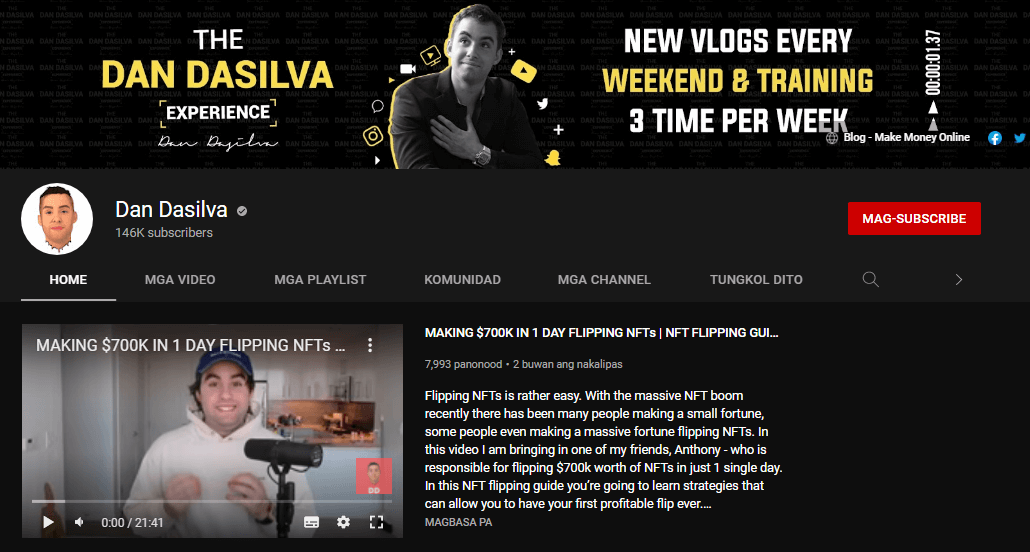 His publications mainly focus on income opportunities online, but recently he began talking about a controversial new form of digital ledger called NFTs (Non-Fungible Token).
The intangible unit of exchange has been involved in a series of scam allegations in the past years or so, which also involves celebrities and social media personalities.
Many are still doubtful of the potential of NFTs because it's still unregulated by any financial institutions and possesses high risk.
In any case, it doesn't mean that Dan is a scam, and we'll not talk about NFTs any further. Our attention for today is focused on his dropshipping course and whether he could help you gain some level of success in the field.
Let's continue with my Ecom Dudes Review and learn more about the training program…
What is Ecom Dudes?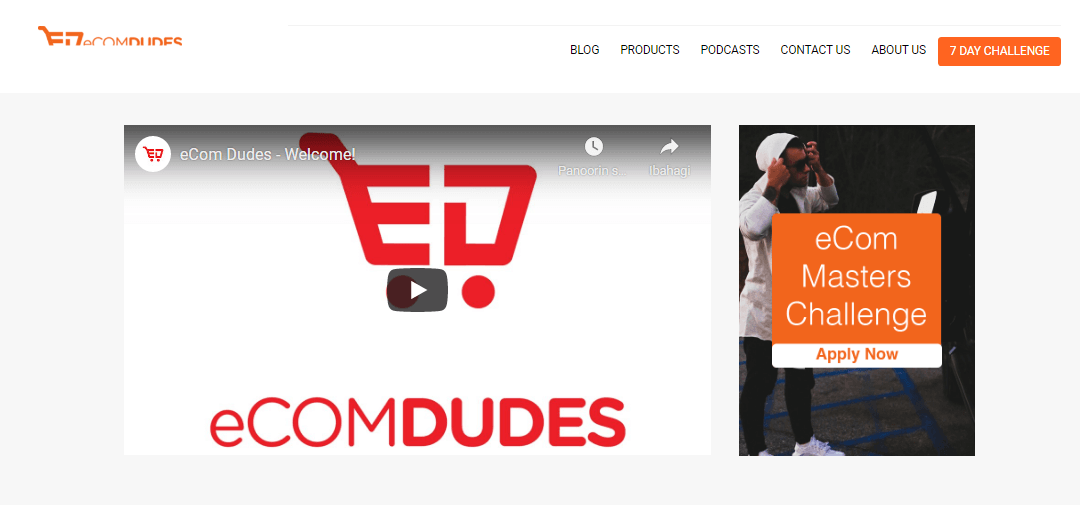 As you might have known by now, Ecom Dudes is an online course that provides training on dropshipping.
As I have mentioned earlier, it is a very popular eCommerce platform today, alongside affiliate marketing, because of its capability in providing high income and reliability.
However, you have to effectively manage your business and put in tons of effort. You will also undergo lots of trials and errors in order to find your winning formula.
Not to mention, the business model is very expensive, to begin with, and maintaining it comprises paid ads from Google and social media platforms like Facebook and Instagram.
In Ecom Dudes, Dan provides you with the basics of starting a dropshipping business. He also shares with you his insights on how to effectively run the business.
My concern with the program is that you can source some of its modules for free over YouTube and other sites. But if what you want is an organized training and beginner-friendly program, then you could check out Dan's dropshipping program.
How does the Training Progress?
I have listed below an overview of the training to give you a better insight into how the program works—
Niche Selection
What I particularly like about the program is that Dan doesn't go through that much time on introduction and mindset. I honestly find them sometimes unnecessary and a complete waste of time.
Ecom Dudes goes straight to niche selection which is a vital part of the process because it enables you to find the best products that suit your preferences.
Building Your eCommerce Shop
In this section of the training, you will learn how to build your eCommerce store from scratch.
They will also provide you with their thoughts on two of the most popular dropshipping site builders around—Shopify and Oberlo.
Finding the Best Dropshipping Companies
The third module teaches you how to find the winning products you can promote that perfectly represent your niche and specific preferences.
Driving the Web for Traffic to Your Store
In this part of the training, DaSilva concentrates on how to drive traffic by effectively connecting to your target audience.
He particularly provides training on using optimizing traffic through social media campaigns such as Facebook Ads.
Automation of Your Business
As the name suggests, the program focuses on tools and other software that minimizes engagement and can make your work a lot easier.
Social Media Marketing Campaigns
In this section, you will learn more about optimizing your marketing campaigns and increasing lead generation and sales conversion through social media, primarily Facebook.
I also have reviewed several dropshipping courses in the past. You can check them out as well and see if they would be a better alternative than Ecom Dudes—Performance Dropshipping, Ecom Everything, and Ecom Academy Warrior,  just to name a few of the reviews.
Or can refer to my official site for more listings of my previous reviews by clicking here.
How Much is the Program?
If you're interested in joining Ecom Dudes, you have to set aside a monthly budget of $47.
In addition, the program includes a 7-day refund policy upon purchase. What this means is that you only have a week to decide if you want to continue with the program. After that, you can no longer exercise the refund policy.
If you are not impressed with the pricing of Ecom Dudes, the good news is that there are lots of better options around that are more budget-friendly.
You can check out my best work-from-home recommendation.
Is Ecom Dudes a Scam?
No. I don't believe that Dan DaSilva is a con artist or trying to scam you in any way.
Ecom Dudes is a legitimate dropshipping course that provides training on the essentials of the business model and how you can potentially succeed using the techniques and strategies of DaSilva.
What I LIKE about Ecom Dudes
Below are some of the things I don't specifically like about Ecom Dudes—
Excellent Course for Newbies
I honestly believe the Ecom Dudes is an excellent course for individuals who are just starting out in dropshipping. I give it a 7 out of 10!
It provides you with the basics you need before you begin this endeavor and how you can succeed in the business.
Quality Content
DaSilva offers quality training on dropshipping. He also presented the course in an organized manner that was easy to comprehend.
Coaching Sessions and Additional Bonuses
In addition to the core training of the program, you will also receive bonuses that should enhance your chances of succeeding in dropshipping.
The program also provides coaching and regular Q&A sessions to ensure that its members are on the right track.
Profitable Business Model
If you searched the web about dropshipping, then I'm sure you have found numerous sites stating that "dropshipping is dead."
However, this is entirely not true, and there are still many digital marketers earning high profits from the platform.
The only thing about it is that dropshipping is a challenging endeavor and expensive to start and maintain.
What I DON'T LIKE about Ecom Dudes
As praiseworthy as the program is, the program has several disadvantages that you have to take into consideration, such as the following—
Some Lessons can Be Source on YouTube
If you happen to search Google or YouTube, you will find tons of free resources about the basics of dropshipping.
However, it doesn't really take away anything from Ecom Dudes. It is a worthwhile training program to engage in, especially for beginners.
Limited Lessons
Seasoned dropshippers may not find it as useful compared to newbies.
If you're looking for an alternative training program online that's affordable that can help you become more financially independent, then you have to try my best work-from-home recommendation!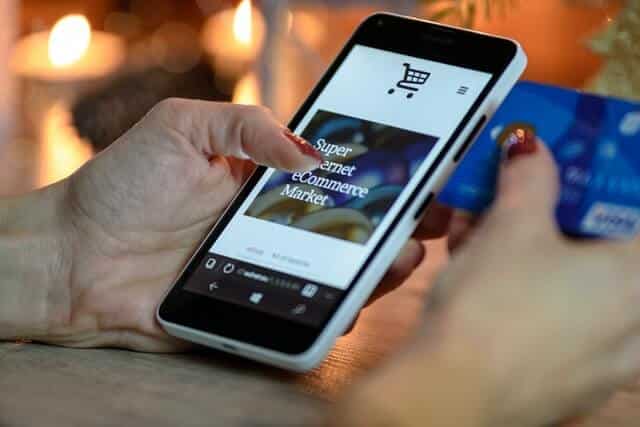 The Takeaway from my Ecom Dudes Review and A Better Alternative
I hope my Ecom Dudes review has provided you with the information you need about the program and its efficacy in delivering quality training.
DaSilva's is perfect for newbies who want to delve into the dropshipping business. However, I am not really a fan of dropshipping, especially if you are a budget-conscious person.
Yes, the training program is relatively cheap if you think about it. But you have to bear the cost that comes in the actual establishment of your eCommerce store and operating expenses in maintaining your dropshipping business.
To give you a rough estimate, expect to spend an initial cost of at least $500 up to $1,000, given that you have fully consummated the free trials and discounts of domain host sites and other essential programs.
If you are not fully committed to spending that amount of money, the good news is that there are better alternatives to dropshipping that can provide you with the same level of financial success.
Aside from dropshipping, another popular eComm platform today is affiliate marketing. And this is the case because it's cost-effective, beginner-friendly, and you don't have to engage with inventory management and shipment.
If you're curious about how affiliate marketing, you have to check out my best work-from-home recommendation for more information.
And to show my appreciation just by reading today's Ecom Dudes review, I'm also giving away my book for free—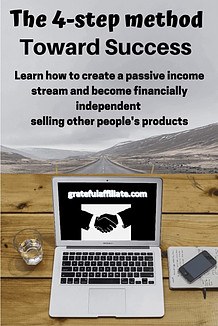 I believe that's just about it!
I hope to see you next time!
Peace!