Is WriteTo1K a scam or legit? Today's discussion centers on whether the freelancing course is worth your while or not.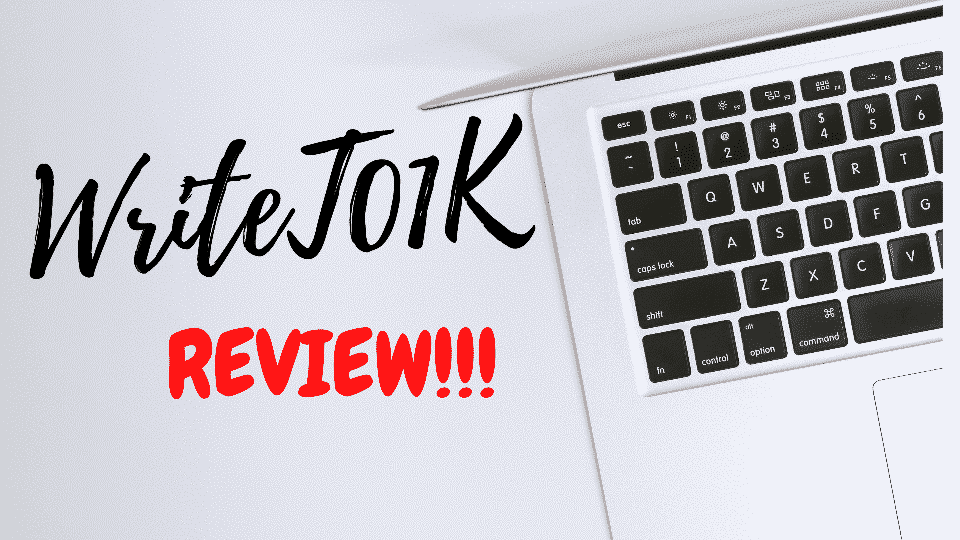 Is WriteTo1K a scam? Or is it a legitimate freelance copywriting marketplace? If you have these concerns in mind, then you'd be glad to know that the article I have prepared for today especially takes on this topic.
Doing freelancing work online is among the most profitable sources of income online. And the demand for digital or remote workers has significantly increased in the past few years or so, even before the spread of COVID-19.
However, the problem with this industry is that most clients prefer freelancers with portfolios and proven work experiences. And this is because it is their way to evaluate if you have the capability and skills that they need.
If you searched the web for a training course that could teach you where to begin freelancing, then there's a good chance that you have come across WriteTo1K.
In this article, I will discuss the training course and whether it could truly help you get off on the right foot.
But before I officially begin, allow me to disclose to you that I am NOT affiliated with the program, and I will NOT benefit if you decide to join them. This article is the result of my honest and unbiased analysis of the training course.
So without further delays, let's begin…
Let's Meet the Founder of WriteTo1K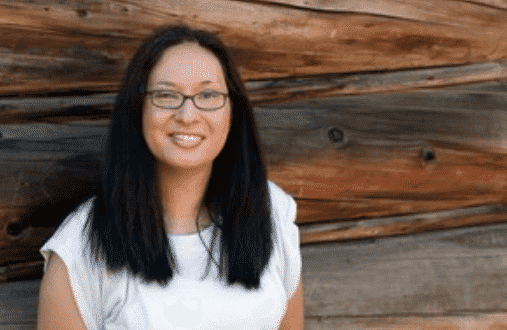 WriteTo1K is the brainchild of Elna Cain. She is a freelance writer herself and a blogger who owns several websites. Elna is also a contributor to some of the most reputable publishing sites, such as the Huffington Post, The Writer Liege, and Smart Blogger.
With her credibility and years of experience in the field, I honestly believe that Elna Cain can help you gain some level of success.
So does this mean that Elna's training course is worth your while? Or is WriteTo1K a scam after all?
Let's continue with my review and learn how the training progresses, and it could potentially help you become the best freelancer version of yourself…

What is WriteTo1K?
As you might already know by now, WriteTo1K is an online program that primarily provides training on the essentials of starting a freelance writing career.
The program is best suited for beginners who have no idea where to start in the business.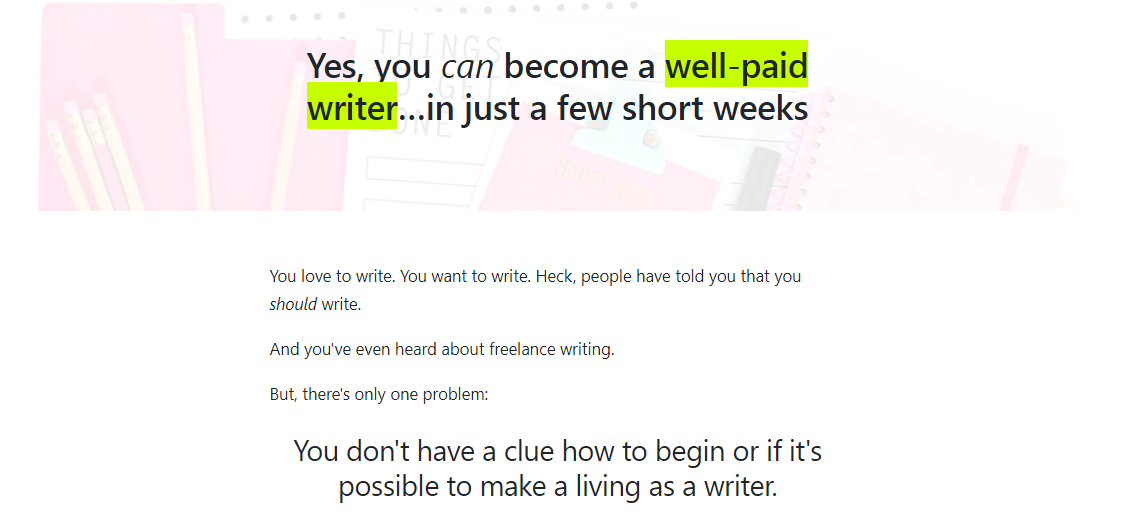 A brief summary of the courses' modules is as follows—
First Module: Laying the Foundation
The beginning of the program starts by providing you with the insights you need to understand first about freelance writing.
You will also learn the top profitable niches in the industry, suggested cost per write-up, additional service costs, goals, and having the right mindset before delving into the path of a freelance writer.
Second Module: Building Your Writer Platform
In the next section, Elna will teach you the basics of conversion rate and how you can take advantage of it in optimizing your websites and social media profiles.
Third Module: Building Your Portfolio
In the third part of the training, you will learn how to create a stunning portfolio that attracts clients.
Fourth Module: Finding Writing Clients
Now, the hardest part of freelance writing is finding clients to work with.
Again, it all depends on how you have created your writer's portfolio. This is because it's their guide in finding out whether you are the right person for the job.
Elna will help you how to find clients through a freelance marketplace, social media, cold calls, sales pitches, and other similar platforms.
Fifth Module: Your Pitch
Once you make contact with your potential, they'll conduct an interview. And it is at this moment that you will have the opportunity to pitch your services and convince them that you are the right person for the assignment.
Yes, it could be a challenging prospect to think about. The good news is that Elna's fifth module of the program will just help you with how you can effectively pitch your freelance writing business effectively.
Sixth Module: Your First $1K
There's more to freelance writing than creating write-ups. In the sixth part of the training, you will learn other essential skills that you need in aiding you to earn your first $1K in the industry.
The module includes training on content optimization, WordPress, site image optimization, and image annotation.
Seventh Module: Your Freelance Business
It's additional training on the elements of how to gear your freelance writing business to success.
The last module is dedicated to providing you with tips on how to prepare for an interview, how to maintain your clients, create an invoice, how to communicate with your clients, and a list of tools and software that will help your business progress.
This is not the first training course I have reviewed. I have published similar programs in the past, and you can check them out if you like Location Rebel, Paidonlinejobs.com, and Laptop Lifestyle Academy.
Or, you can check out the full list of reviews about eComm platforms and other income opportunities online by clicking the link here.
How Much is the Registration Fee for WriteTo1K?
If you're an aspiring freelance writer and interested in the promise WriterTo1K provides, then you have to prepare a total budget of $195.
But if by any chance you don't have enough money at the moment, they also offer a flexible payment plan of $75 payable in a three months period.
It also comes with a 30-day money-back guarantee, no questions asked, if you are unhappy with the results you're getting.
The program isn't that expensive, in my opinion. However, you have to bear in mind that WriteTo1K only includes training, and it doesn't include the expenses for the essential tools and domain page for your portfolio that you're going to need for the business.
The good news, however, is that if you're only using the webpage as a portfolio to be presented to your clients, you're looking at an estimated cost of $100 to $250.
But if you're looking to utilize your site to be used for eComm platforms such as affiliate marketing or dropshipping other than creating a resume, then you may have to spend at least $500 for both platforms assuming that the digital marketer is using free organic traffic and taking advantage of the free trials by specific software brands.
As you see, it may not be a desirable place for beginners mainly because of the costs involved.
But if this is indeed your intent, and if you're looking for a program that can deliver high-quality yet affordable training on how you can earn high and sustainable income online, then you have to check out my best work-from-home recommendation!
Is WriteTo1K a Scam? Or is it Legitimate?
No. I don't believe that WriteTo1K is a scam. It is a legitimate training program that provides aspiring freelance content writers quality training on the craft and how they can become successful in the industry. As a matter of fact, I give the course an 8 out of 10 mark.
What I LIKE about WriteTo1K
Now, here are some of the things I particularly like about the program offered by WriteTo1K—
In-Demand
You might have heard over the internet that blogging or website content is dead. However, this is entirely not true, and the industry of content writing is still alive and kicking.
Elna Cain is Legit
As mentioned, Elna Cain has years of experience in the fields and has achieved an outstanding career in the freelancing business.
Payment Plans
I believe the program is already affordable enough for anyone who desires to have a career in freelance writing.
In any case, if the program is still expensive for your taste, then you'd be happy to know that they also offer three payment plans to help you avail of their services.
30-day Refund Policy
WriteTo1K also offers a 30-day money-back guarantee with no questions if you are unhappy with the program. But I doubt that you would even use them. The training is especially beneficial to freelancers who are just beginning their career paths in content writing.
What I DON'T LIKE about WriteTo1K
The only disadvantage of freelance writing is the challenge and amount of time and energy you have to put into the craft. Not to mention the level of competition involved once you have engaged in the business.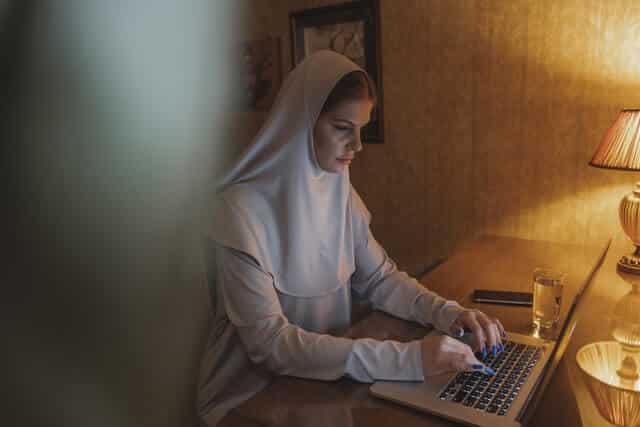 Takeaway and Alternatives to WriteTo1K
So by now, you already have your answer to the question—is WriteTo1K a scam? Or is it legit?
My personal conviction about the training program of Elna Cain is that it's legitimate and a good investment for newbies in freelance content writing.
However, you have to bear in mind that it's only a training course. And you still have to pay for the domain name and other essential tools.
If you are looking to get more out of your blog publications and earn extra from them, then you can try to engage in affiliate marketing as well.
It is one of the most popular eComm platforms around because it's beginner-friendly and cost-effective, but most importantly, it suits all levels of experience.
Unfortunately, affiliate marketing is not taught in Elna's training course. In this case, you can check out my best work-from-recommendation if you want to learn how you can take advantage of affiliate marketing.
Well, I believe that's just about it!
Thank you for the time and effort in reading the "Is WriteTo1K a Scam" review! and to show you my appreciation just be being here today, I'm also giving away my book for absolutely free to help you kickstart your business—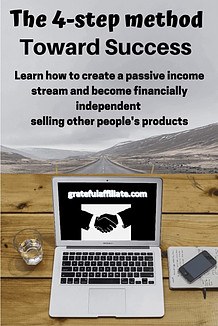 I hope to see you in the next articles!
Peace!