Is Location Rebel a scam? Or is it a legit and good source of income after all? For today, I'll help you decide if they're worth every penny or not?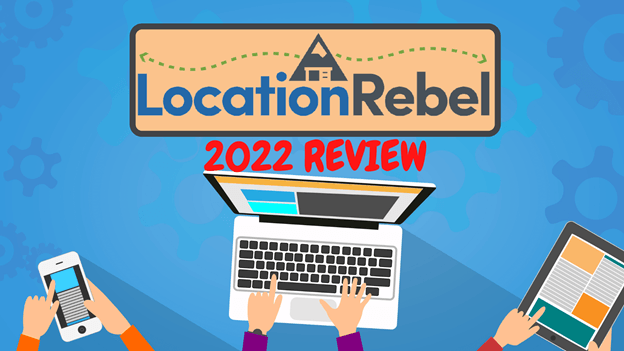 Is Location Rebel a Scam? Or is it a good income source to engage in? If you have these concerns in mind, then today's discussion is what you are looking for!
In today's review, I will provide you with my analysis of the program and its basic features. And then, give you my opinion whether the program can indeed deliver what they guarantee, or should you leave Location Rebel alone and search for better alternatives.
But before I begin, allow me to have this moment to disclose with you that I'm NOT an affiliate of Sean Ogle and in NO way promoting any of their upsells and other digital products. This content is my unbiased take and honest opinion about the program.
So without further ado, let's begin…
Let's Meet the Founder and Owner of Location Rebel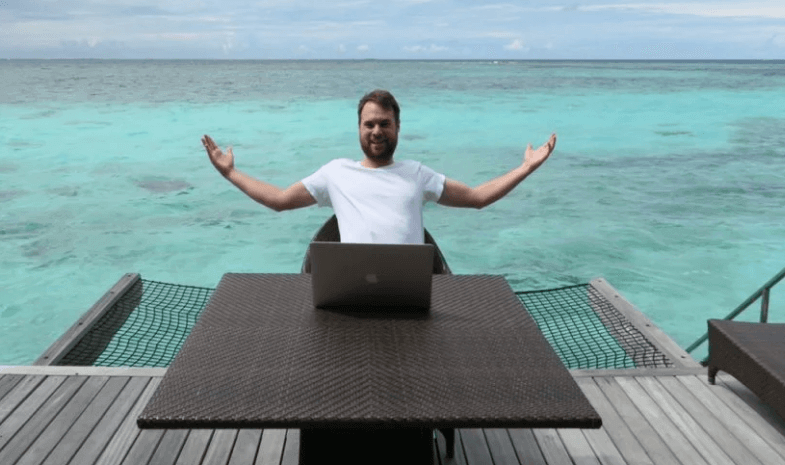 Sean Ogle is a digital entrepreneur and the founder of Location 180 and Location Rebel—a training program that has helped many people around the globe.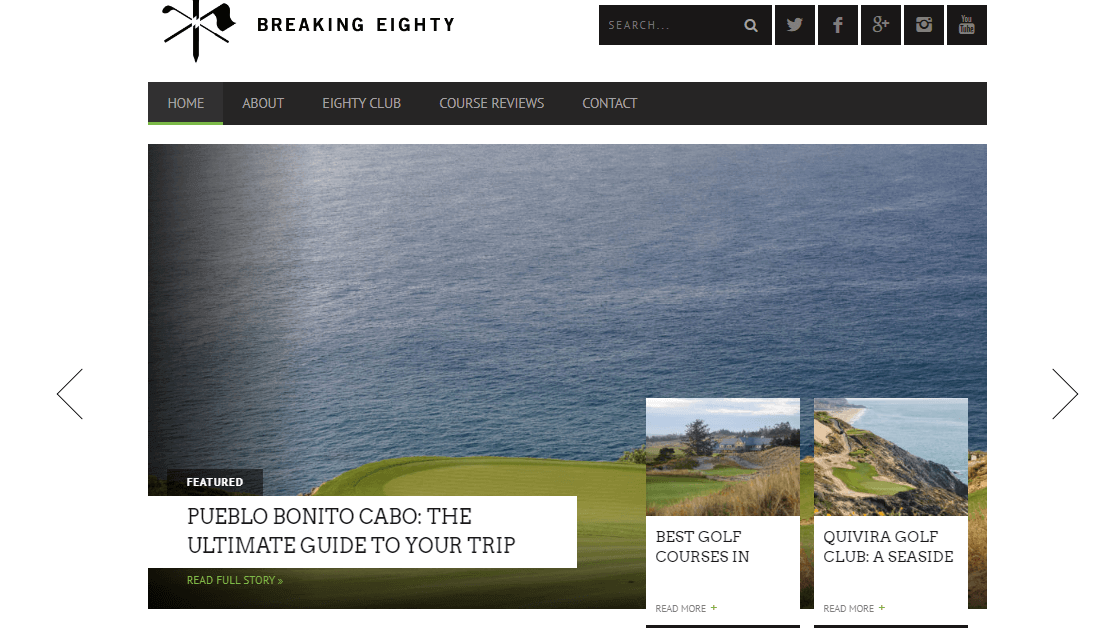 Aside from his online courses and businesses, he is also passionate about golf. He owns a website called Breakingeighty.com that particularly talks about golf, in general. It primarily includes products reviews such as apparel, gears, accessories, equipment, etc.
In addition, the site documents his quest to become the youngest golfer to play in the top 100 US Golf courses.
But before he became a well-known internet personality and digital entrepreneur, he actually started in the corporate industry as a financial analyst.
He graduated from Oregon State University with a bachelor's degree in finance.
Four years later, he quit his regular day job and traveled to Thailand. During his travels, Sean established several online businesses that have helped him maintain his lifestyle.
The experience also gave him the idea of creating training programs that aim to help freelancers gain confidence and become successful in their fields.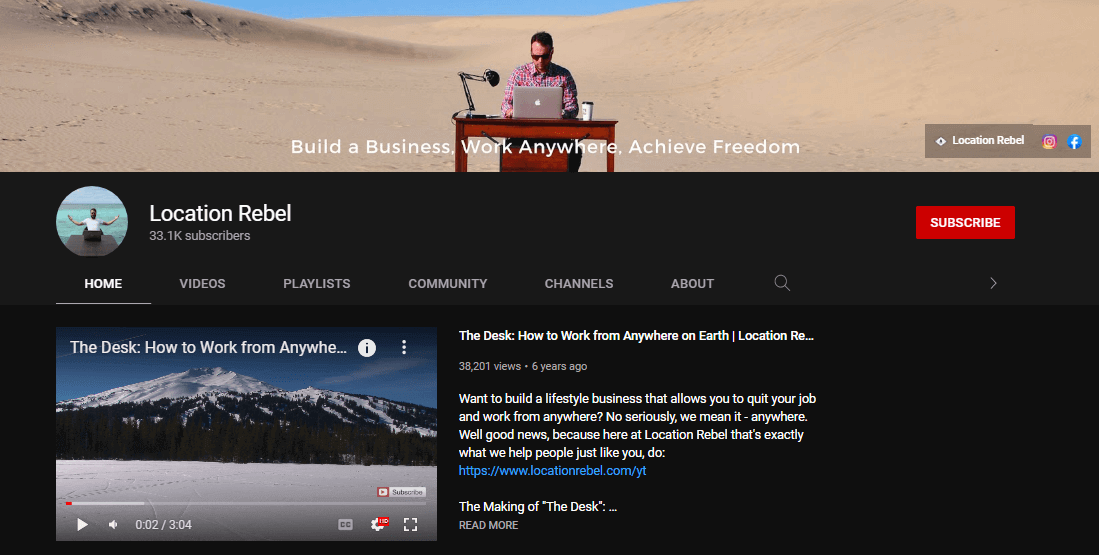 You can visit Sean Ogle's YouTube channel as well which he discusses various topics on online small businesses and how you can succeed as a digital freelancer.
With this information about him in mind, does it mean that the program is a legitimate and good use of your time and money? Or, is Location Rebel a scam after all?
Let's continue and learn more about the features of the training program…
What is Location Rebel?
As you might have already guessed, Location Rebel is an online training course that specifically aims to help freelancers gain traction in the business and become more financially stable.
The training course has three main parts, which include the blueprint, the forum, and the bonus.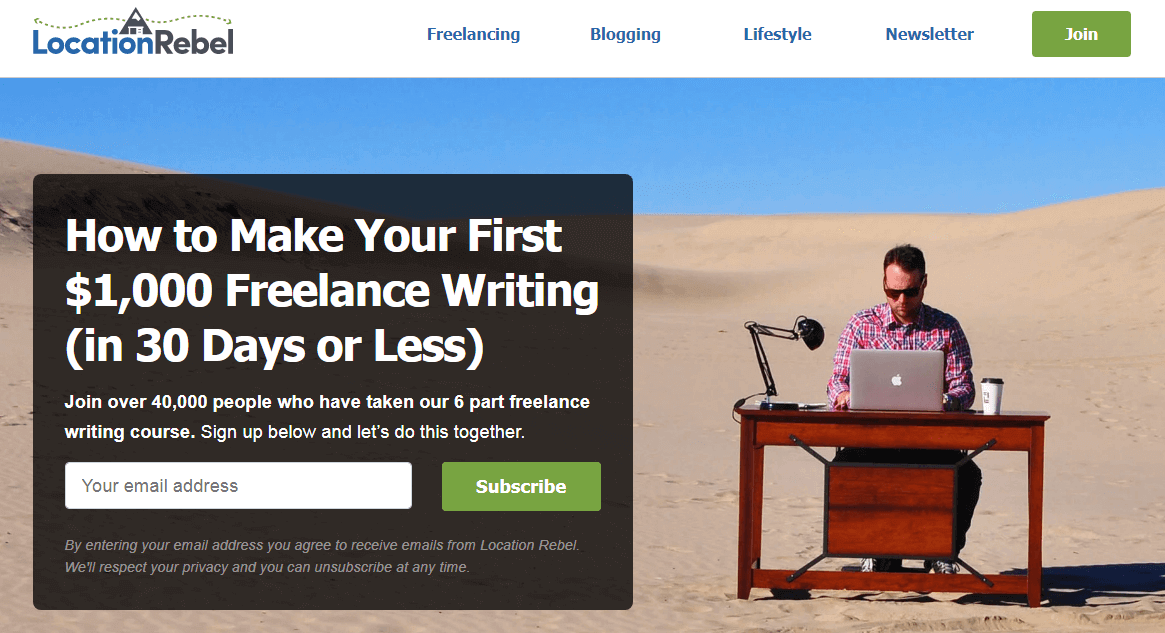 I'll also briefly discuss the specifics of the items to give you a better understanding of what you'll get from the training program—
The Blueprint
Sean's training program could be especially beneficial to those who are just starting. I mean, quitting your job and becoming a full-time digital entrepreneur is a huge step.
There are a lot of uncertainties involved because it would render you to work for clients every time your contract ends, or the need for the position no longer exists since there are no contracts most of the time.
The Blueprint is the core training of Sean's online course. It basically includes all the lessons you need in starting in this endeavor and helps you where to find and get clients.
The Forum
As the name suggests, The Forum is basically the community of Location Rebel. It is where like-minded individuals share their ideas and provide aid to their fellow freelancers.
Also, the community is co-moderated by Sean Ogle and another veteran freelancer, Liz Froment. In addition, you'll also get help from the sites' panel of experts.
The Bonus
This feature of the program essentially provides you with some bonuses that would be advantageous in your business.
Some of the items included are as follows—
How to Start a Blog Mini-Course
Overcoming Fear and Uncertainty Course
Hacking the High Life Course
12-week Freelance Writing Bootcamp
Freelance Pricing Guide
Recordings of Previous Webinars
Information-Product Creating Framework
List of 12 Books every Rebel should Read
Archived Courses
SEO Optimizing Templates
As you see, if you're planning on shifting from a regular 9 to 5 worker to a full-time digital entrepreneur, then the training course could potentially help you achieve your career goals.
I've reviewed several freelancing training courses as well. You can try them out if you like to expand your options—Story Vault by Elise Dharma, The 6 Figure YouTube Academy, The Laptop Lifestyle Academy, and Publisher Supremacy, just to name a few of them.
Or, you check out the full list of my reviews by clicking on this link!
But as good as the program may be, you might be wondering how much it will cost you? Let's continue and find out the cost of the program
How Much is the Registration Fee for Location Rebel?
If you're interested in availing of Sean Ogle's freelancing training course, then you have to prepare a budget of $749.
They also offer an installment plan of $149 payable in six equal periods if you don't have the money to settle the full price as of the moment. There's no refund policy indicated, though.
The price of the program may be a little expensive considering the number of more budget-friendly alternatives and free resources online.
And if you are searching for the best training course that can help you earn money online yet won't cause you to break the bank, then you have to try my top work-from-home recommendation!
Is Location Rebel a Scam?
I am positive that Location Rebel is not a scam. Based on the data I have gathered, I believe that they are a legitimate online course that provides training on the essentials of freelancing work.
If Location Rebel is among the list of programs you're considering registering for, then I believe you are perfectly in good hands and would learn a lot from their training, especially for newbies in the industry.
What I DON'T LIKE about Location Rebel
Here are some of the disadvantages of Location Rebel that you have to take into consideration—
Unrevised Lessons
Some of the topics relayed in the course are still the same lesson from three years ago. The world of eCommerce is ever-changing, and they have to update their lessons from time to time to accommodate the changes in the industry.
Unorganized
The way the lessons are sorted is a bit disorganized, in my opinion. It feels like it is jumping from one topic to another.
Expensive
Although they offer payment plans, the price of the program is still a little high.
If you're looking for a quality yet affordable program that can help you earn income online, then you better try my best work-from-home recommendation!
What I LIKE about Location Rebel
On the other hand, I also listed some of the praiseworthy features of Location Rebel. Let's take a look at each of them—
Legitimate!
First and foremost, I'd like to point out that Sean Ogle is a legitimate internet guru you can trust.
He'd been in the business of freelancing for many years now, and you can definitely learn from his methods.
Responsive Customer Support
The customer support of Location Rebel is very responsive to the queries and concerns of its members.
They also offer coaching sessions that ensure your success. This specific feature would be greatly advantageous to individuals who are just starting out freelancing.
Amazing Forum
Location Rebel has the most outstanding community among the other training courses I have reviewed. The forum is very active and engaging, which allows you to share your stories and learn from the experiences of fellow members.
Final Thoughts
I hope my review somehow helped you in determining the answer to this all-important question—is Location Rebel a scam? Or is it a good program you can put your time and money into?
As I repeatedly emphasized, the training will be beneficial to newbies. It will help them gain the confidence they need. This trade can be a reliable source of income, but it's not going to be easy. Therefore, having the right mindset before you begin is highly important.
Also, they provide you with the basic tools and help you determine your niche that perfectly suits your skills and preferences.
My only issues with the program are that it may not be for people who are under a tight budget. Although they have flexible payment plans, it may still not be worth your while if you are saving money.
Let's continue to the last part of my review, and I'll present you with a much better alternative than Location Rebel…
How I Am Earning Reliable Income Online
Affiliate marketing is among the most popular work-from-home income opportunities around. They can indeed deliver financial stability once the business is set up and managed effectively.
The platform is also the most preferred source of income online because of several reasons, such as the following—
It is suitable for all levels of experiences
100% legitimate
Cost-effective
Very low risks
No product management and shipment is involved
Your potential earnings are limitless since you're not bound by one product to promote
And yes, your main priority in this nature of work is to promote brands through your website, blog posts, or social media content if you're an influencer.
Your gain commissions anytime someone clicks your personalized links and uses them to buy their offerings.
Of course, it's not as easy as it sounds, and your chances of succeeding in affiliate marketing greatly depend on the quality of traffic generated by your publications.
If you are new to this platform and don't know where to begin, I have something that will put all your uncertainties away.
Do you see the highlighted description below?
I highly encourage that you give it a soft tickle and discover how you can create quality contents that are generating leads and converting them to sales—
>>HERE'S MY BEST WORK-FROM-HOME RECOMMENDATION!
And to help you kickstart your endeavor, I'm also giving away my book as an expression of my appreciation in reading my "Is Location Rebel a Scam" review—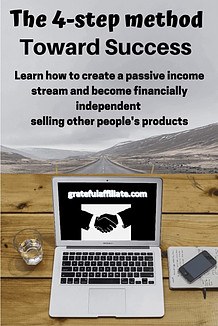 Well, I believe that's just about it!
I hope to see you in the next reviews!
Peace!