If you have been on YouTube lately, you probably saw this guy promoting "His way" of making money online with AWOL Academy.
I am a very big fan of YouTube, and one day I decided to click on his ad since it has been in my face there for quite a while now and I wanted to see what he had to say.
The video starts out by showing some big mansion somewhere in the tropics, so right away I felt like
"Ok this is the classic too good to be true scenario!". They usually use these flashy objects to lure someone in. A method that has been used for years now in the Internet Marketing industry.
I decided to keep on going, just to see exactly what I was in for.
The video itself is well-made, in Keala Kanae's beautiful home and he introduces his audience to what he calls "Freelance Digital Marketing", which is simply "Affiliate marketing" and how it works.
He shows how big, multi-million dollars companies all have affiliate programs, and anyone can join for free and start making money by promoting their products. And showing how "easy" it is by sending an ad to a specific audience and sell
to them. And he shows himself in a pile of affiliate commission cheques.
Then you are invited and being sent via a special link to a free PDF book.
Once your email is entered, you are redirected to a special master class registration landing page. I did not waste my time watching this video, I knew what I was in for, but I did check out the free PDF e-book.
Basically, the free e-book is another sales pitch, with a few graphics showing you what a sales funnel is.
Basic stuff.
What they really want is to get you to the master class webinar and cast their hook.
By now, I had enough and decided to check out their website myself.
---
Click here to find out about My No.1 recommendation, where you can start today for FREE, no credit card required!
---

My Analysis
Program Name: AWOL Academy launched sometime in 2015
Website: awolacademy.com
Price: $99 to $14,000 (depending on what level you get in)
Owners: Kameron George and Keala Kanae (the guy in the first picture)
Intro
First off, "Project AWOL" was the name of Kameron George's team that was part of the now-defunct, high ticket multi-level marketing (MLM) "Empower Network". They had some kind of disagreement back in 2013 and I believe it led to Empower Network's collapse.
This platform (AWOL Academy) is an offspring of Project AWOL, which, according to their website, now claims to be a "non-profit, charitable arm" of AWOL Academy and has donated to charitable organizations.
They probably did according to the proof on their website, but it was not their initial purpose.
If you look up "Project AWOL" you will find tons of negative feedback from as early as 2013.
They were targeting new bloggers on their email list with a sales pitch to join their program and retire somewhere nice at an early age, all within anybody's reach just by clicking a magic button.
All you would have to do is give them your email address, and they would reveal their secret formula.
Then be sent to a landing page with a 45-minute video on how much they are having fun (and you could too). Sounds familiar? We've all seen these sales pitches by now!
So, in reality, they changed their name to AWOL Academy and changed the website of Project AWOL to reflect a charitable side of them.
Which in any case, is not a bad thing I guess…
What bothers me a bit is the fact that they were not what they say they are today!
The platform of AWOL Academy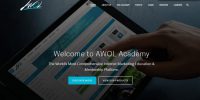 They have 5 different "levels" of Internet Marketing training programs: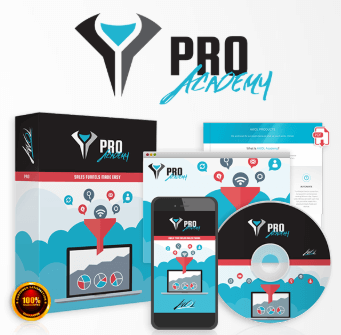 Pro Academy – For the "newbie" at $99
This course is based on making money as an affiliate using solo ads, how to set up a sales funnel and integrate everything together.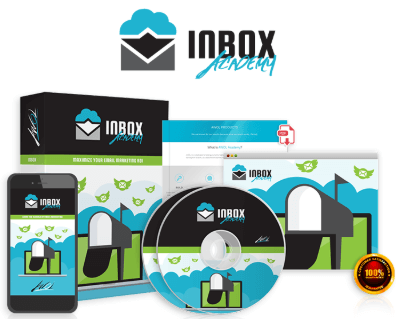 Inbox Academy – Help you create an email list at $447
Once you have your sales funnel setup and traffic is going to it, you are now ready to send out emails to generate sales.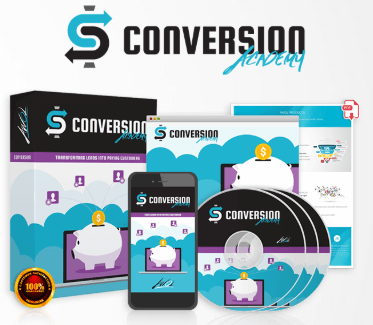 Conversion Academy – Convert your leads into new customers at $1,797
This will help you increase your conversions in your sales funnel.  The more conversion there are, the more money you make.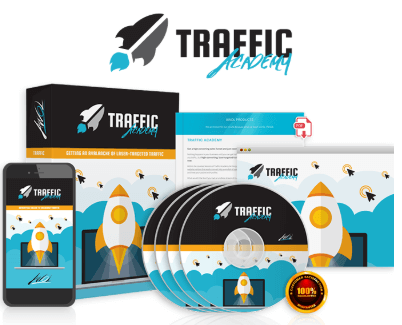 Traffic Academy – Converting sales funnels at $2,997
This will show you methods to generate website visitors that convert into loyal customers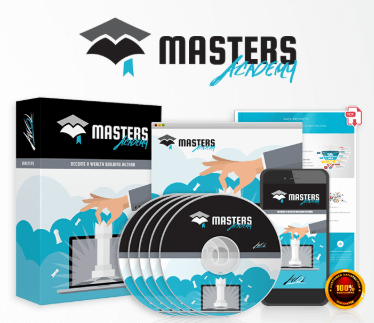 Masters Academy – Money Management, tax planning investing and more at $5,497.
By the time you buy this one, you should be making money using the previous training.  Its focus is on mindset training, accounting and wealth building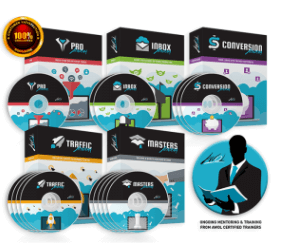 AWOL Elite – The price of this one is not on their website, but by doing a little research, I found that you can get all of the above, packaged into one for a whopping $9,997.  The summit of the product chain. It includes 2 hour weekly webinars and mentoring within their private FB group and forum.
I will not go into more details here, but these courses range in value and cost as you can see.
From the beginner to the advanced side of strategic marketing. Plus, you will need to buy the next level program to keep on going in your "training".
Their system is basically a sales funnel system. They teach you how to buy traffic, collect emails on a landing page, offer a promoted product (with the obvious upsell) and keep on sending more and more emails to offer different products. Rinse and repeat.
To be honest, I learned all of that just by doing a little research, and it didn't cost me a dime.
This platform also has an affiliate program attached to it where you will promote their own system for a commission.
So is it a scam?
Well, at first I wasn't sure. But the more I looked into the program, the more I became convinced that they are a true business.
Their methods are legit, so I can say that this is NOT a scam.
I did, however, find some negative reviews about them for their after-sales service and their prices are very expensive if you want to get more out of the program.
Their basic course is only $99 but it is a basic course



Pros and Cons
Pros
What I did find OK about this platform is the fact that they are open. They show you exactly what they provide, and the hefty price attached to the multiple.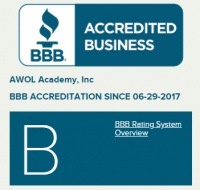 They have a 14-day "no questions asked" money-back guarantee
They have a BBB accreditation rate of "B"
Easy to understand video training for many levels of experience and some people do make money with their program.
Personalized training (at a cost)
Provides a way to self-promote with an affiliate program.
Cons
It's not always rainbows and unicorns like they pretend. Programs like these prey on the fantastic. They show you big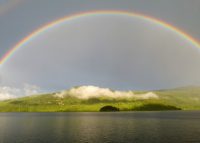 mansions, expensive cars, and luxury vacations. Although it is really possible to get all of this by having a business online, it is NOT the common results.
It has the designs of a Multi-Level Marketing (MLM) system, especially by looking at the steep prices of their courses.
AWOL – What does it stand for? Does it mean Another way of life or is it "Another Web Of Lies"
Lots of recent (2018-19) negative reviews on BBB.org. One that stuck out was one person saying that they were asked for $14,000 to pay for the courses, and another one said that "The training that I received by enrolling in the AWOL Academy was a lot of hype and stories about how they are making fortunes in Affiliate Marketing"
It a Sales Funnel. This is a way to make money online, of course, but there is a cost attached to this. And the traffic is not always "quality, converting traffic". This means that there are extra costs.
The affiliate program is two-tiered meaning that marketers also earn a commission on sales generated by people they referred to the program (sub-affiliates). Although two-tiered programs are not considered an MLM or structured in that matter, they sure look like one.
To actually make money from this system requires a lot more money than the first $99 for both the training and to buy traffic.  If you have a hefty budget and are prepared to spend thousands, then you will most probably make money with the high-ticket levels.  But how much? enough to cover the $10,000 cost?
Conclusion
I am not interested in investing almost $10K in a program, as I am certain that there are other ways that are a lot cheaper.
They do have legit a way to do business, but it's really NOT what I'm looking for! I think you will agree with my verdict!
My verdict is:
I don't recommend it
You can make money online without this program, that is a certainty.
However, if you are tired of being pulled every way by different programs and systems that offer all kinds of get-rich-quick methods and you have read all the way through my review, then you are ready for something different!
I have a solution for you.
I am going to tell you right away though, that this method is NOT a get-rich-quick method, but it's a proven honest method.
If you want to start your own Online Business and are ready to put in the necessary effort to make it work, there is a platform that does just that.
AND THE BEST PART: it's FREE!
Yes, you read it, it's free to join and it can stay free for as long as you like. They will provide you with not one but two (2) free website, hosted on their platform, and you will have access to training to get your website ready to take on the Affiliate Marketing world.
But just don't take my word for it, check it out yourself. This platform is called Wealthy Affiliate.
I would also invite you to get yourself a copy of my free eBook by clicking on the cover below: