Is Big Token a scam? Or is it legit? In this topic, I'll share my analysis if they're worth your while or should you avoid them?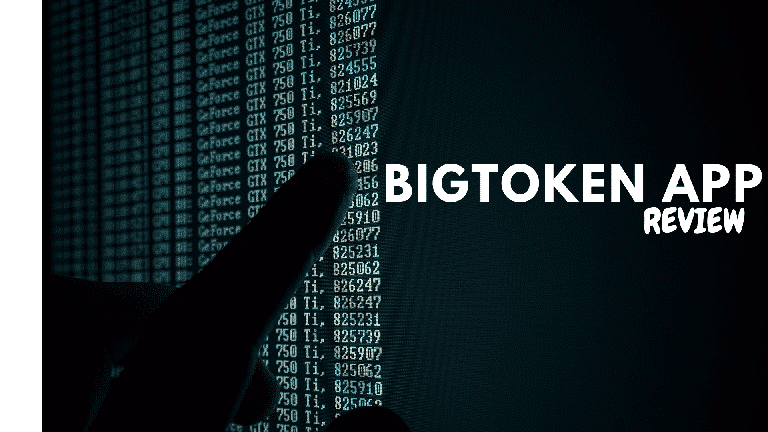 Is Big Token a scam? Or is it a legitimate source of income after all?
When you search for "income opportunities online" or "work-from-home jobs," you will find that the internet is filled with sites saying that they have the key to helping you to become financially independent.
However, the problem with such an instance is that they give you exaggerated claims, but they do not have any proof to back them up.
Anyway, the program that you might have become acquainted with is a site called The Big Token App that promises to provide payment just by sharing data or online usage.
That's a little bit risky if you ask me. However, if you're curious about how the program works and don't mind anyone tracking your internet use, then the article I have prepared for today is just for you!
But before I begin, allow me to share with you first that I am NOT an affiliate of Big Token and in NO way promoting any of their programs. Also, I will NOT earn any referral commissions if you still pursue signing up with them.
So without any further delays, let's beg
Who Created the Big Token App?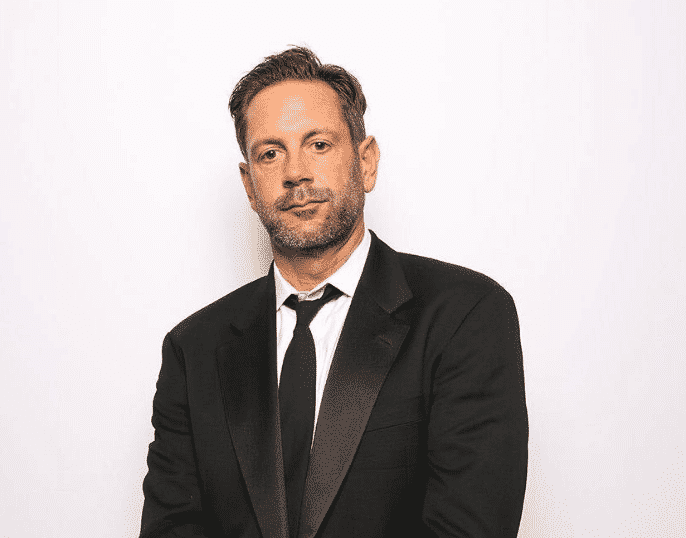 Big Token App was co-founded by George Stella in 2017. As of today, he is also the current President and Chief Revenue Officer of the company.
In addition, he is a founding member of the DPPA (Data Privacy Protocol Alliance). Such qualifications should put clients of Big Token Apps at ease, right?

However, this isn't entirely the case since they do not have control over the third party to which the data has been shared.
So is Big Token a Scam after all?
Let's continue and learn how the program works…
What is the Big Token App?
The Big Token App is basically listed as a GPT (get-paid-to) site that rewards you for sharing your personal online data with them.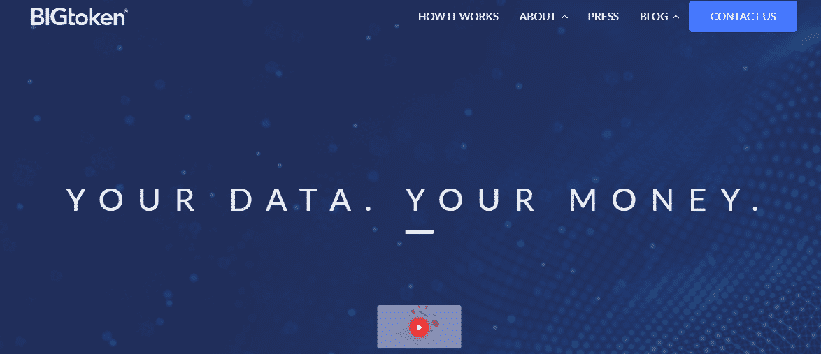 Although they're a well-known company, the security of your personal information and privacy is still in question because the data gathered from your internet usage are being processed and tracked.
This may be the case—the company claims that its services are ethical, and they won't share your information that may jeopardize your accounts online.
In addition, they also claim that you have an option to share what forms of data you're comfortable providing, and they also mentioned that the process would empower your digital presence.
I'm not sure what they mean by that. And I am not willing to share my personal information online just to see what they're implying.
It's too risky for a small amount of money.
Anyway, this is the first GPT site I have reviewed that involves data sharing. However, I did a few typical GPT programs in the past, such as paid surveys, beta testing, video watching, etc.
Some of the reviews include—Surveytime.io, Timebucks, Freecash.com, and Crowdtap, just to name a few of them.
Or, you check out the full list of reviews here.
How does the Program work?
Big Token has several income streams, which include the following—
Data Monetization
The most basic income stream of the Big Token App is data sharing.
The company claims that your personal security won't be at risk. But let me remind you again of the potential danger here—they are basically a marketing company, and the data gathered from you will be shared or sold to the advertisers or other marketing agencies.
One positive note here, though, is that they also claim to share your information anonymously. Still, the potential risk is still high.
In regards to your income, the company has not disclosed how the payment process actually works. Nevertheless, do not expect that it would yield a high income since you don't actually have to do anything, right?
Check-In Feature
The application also rewards you for checking in to businesses that they are in partnership with. It includes checking in to stores, hotels, restaurants, etc.
Daily Action Bonus
The program also rewards you for completing daily tasks. Sometimes they would compensate for just logging in to your account.
Paid Surveys
Like in any typical GPT site, they also offer paid surveys, which enables you to earn money just by participating in market research.
Surveys are extremely easy, and all you have to do is to answer the questionnaires honestly.
The data gathered from the study will be used to analyze the businesses' target in helping them improve their marketing strategy and boost profitability.
Connecting Social Accounts
As the title suggests, they will give compensation if your social media accounts to the program. However, you have to take note that this is a one-time reward only. It means that you won't be rewarded in events where you have disconnected your account and relinked them.
Sponsored Actions
Big Token Apps is also in partnership with several GPT sites.
You can access it on your offer wall when you log in to your account.
Stream
This is the program's referral program in which you will earn commissions when you successfully invite new members into the data sharing app.
Although the tasks are relatively easy, the pay isn't that all too well. The potential income is extremely low, and I highly doubt that you would even break through $10 in a week—not to mention the risk involved.
If you're looking for an eComm platform that is high-yielding with very minimal risks involved, then you better check out my best work-from-home recommendation!
How Much is the Registration Fee for Big Token?
Like in any GPT site around, you don't have to spend anything on registering for the Big Token data-sharing program.
Potential Income and Payment Method
Your potential income with Big Token does not depend on the time and effort into the tasks. Instead, it relies on the availability of the assignments.
Even if there are lots of opportunities available, the pay isn't that high.
Big Tokens adopt a point system that gives you an earning of only $0.02 for 71.25 points. With this being said—you will need 35,625 points just to earn $10!
Imagine how many tasks would be involved considering you're putting your personal data at risk!
But that's not all!
That payout ceiling is $10 and a maximum of $200. And you won't be able to withdraw them until the end of the Big Token season, which is at 90 days.
The only advantage of the program is that they provide payouts through PayPal. Other than that, there's no more positive thing about the GPT site.
If this is highly inconvenient to you, then you can try my best work-from-home recommendation!
Is Big Token a Scam?
I don't think Big Token is a scam. The company was founded by digital marketers that were led by George Stella.
Although the company is legitimate, it doesn't mean that your data information is secured.
Before you consider signing up to Big Token, let me ask you this question first—is it worth sharing your personal data information just for a small amount of cash?
What I LIKE about Big Token
The only thing I can find positive about the program is that it's free. However, this is also the same case as with other GPT sites that are less risky.
What I DON'T LIKE about Big Token
Now, let's go over the disadvantages of the program—
Personal Data is at Risk
As repeatedly emphasized, your personal information is at risk because they are going to be used by third-party marketers.
Inconvenient Payout System
They impose a high ceiling on payout amount, which would take you forever just to reach $10.
In addition, you won't be able to withdraw your hard-earned $10 income until 90 days.
Low Income
In general, GPT sites are low-paying. Don't expect a high income considering how easy the tasks are, which requires you to do less to none.
Takeaway in Today's Reviews and Better Alternative to Big Token
I hope today's discussion has provided you with the answer to this all-important question—is Big Token a Scam? Or is it a good source of passive income after all?
I also hope that it has shed light on this important matter and helped you determine if the program is worth your time and money or not.
As I mentioned in the previous sections, Big Token Apps are legitimate, and there's no question about it. However, I won't sign up for their program if I were you simply because of privacy concerns.
I feel that it's worth it to put your personal information in jeopardy for small sums of cash.
But if what you're after is a more reliable source of income that yields significant income without having to worry about your data being sold to advertisers, then you have to better check out my best work-from-home recommendation!
And to show you my gratitude just by reading my "Is Big Token a Scam" review, I'm also giving away my book for absolutely no cost to you—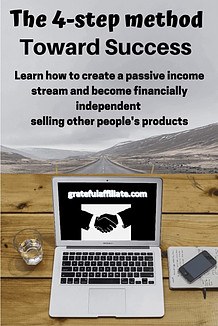 I believe that's just about it in today's discussion!
Thank you for the time and effort, and I hope to see you in the next topics!
Peace!