Is Surveytime.io a scam? Or is it a legitimate and good source of passive income? For today, I'll help you decide if they're worth your time and money or not?
Is Surveytime.io a scam? Or is it a legitimate paid survey site?
The demand for income opportunities online and remote jobs made a significant increase in the last two years.
And this has been the case due to the COVID pandemic and since we were cooped up in our homes due to health protocols and prevent the further spread of the virus.
Anyway, eCommerce has been around for over two decades now. However, it is only this time that its great potential was significantly magnified in the past few years.
Among the potential platforms you may be looking at right now are paid surveys and GPT sites—the tasks are extremely easy and won't take much of your time.
And if this is the case, then you might have come across Surveytime.io.
If you want to determine if they're legit or not, then today's review is specially written just for you!
But before I officially start today's topic, allow me to have this moment to disclose to you that I am NOT a representative of Surveytime.io. And I will NOT earn affiliate commissions if ever you decide to sign up for their program.
This article is my honest review of the training program and whether it could truly deliver what's advertised.
So without further delays, let's begin…
Who Established Surveytime.io?
Surveytime.io is currently operated under Persona.ly. It is a tech company based in Rehovot, HaMerkaz, Israel, that specializes in creating software or applications for personal computers and smartphones.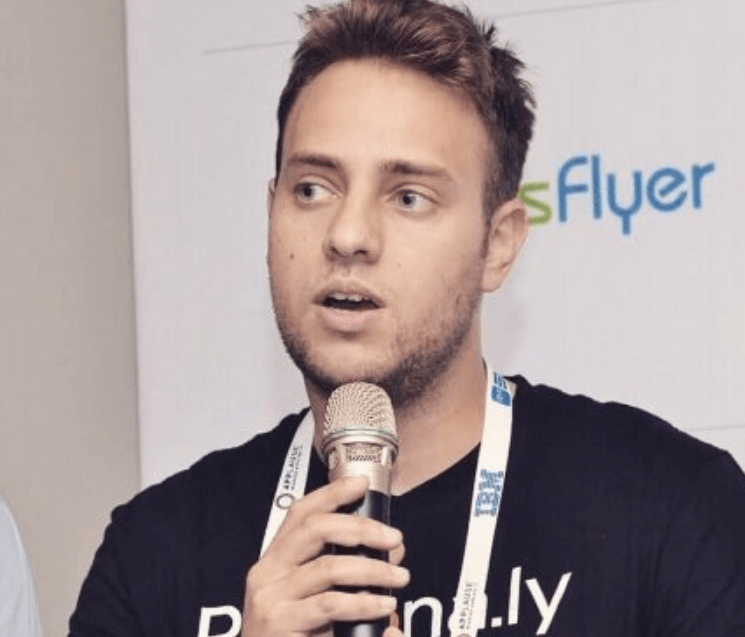 The company was founded by Ofir Pasternak on July 1, 2013. On the other hand, Surveytime.io was only created in 2018.
And if you want to know more about the program and want to know—is Surveytime.io a scam? Or is it legitimate?
Let's continue and find out…
What is Surveytime.io?
As the name suggests, Surveytime.io is a program that rewards its member for participating in surveys.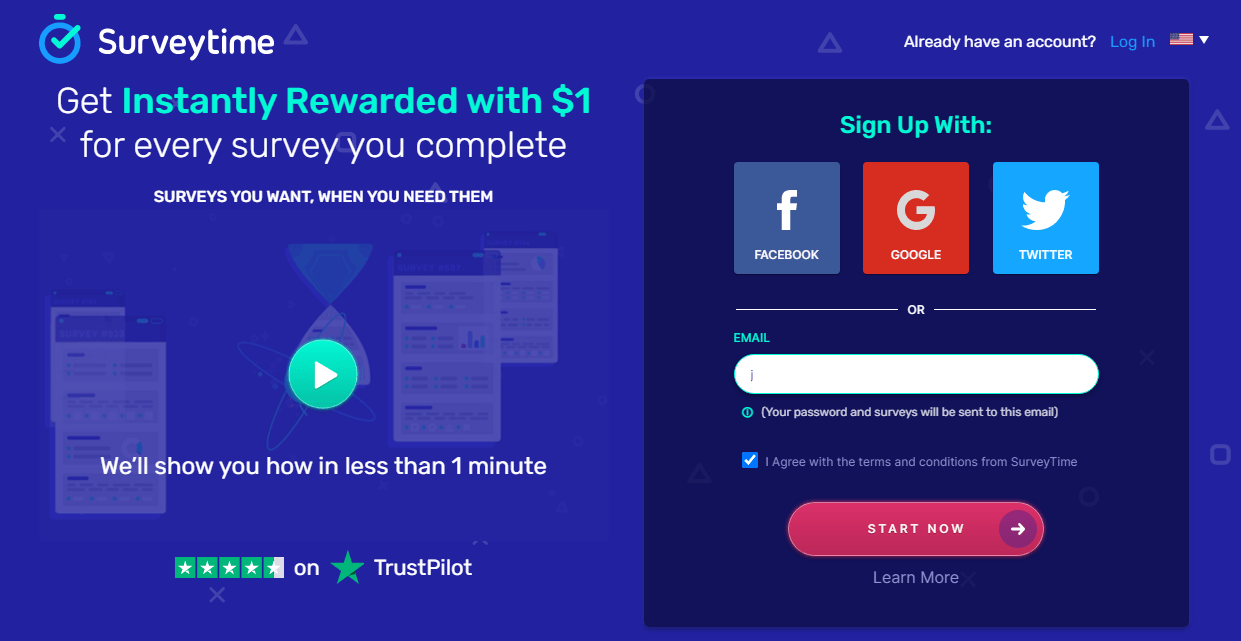 So that's basically how simple the programs' concept is. However, as easy as it may be, the payout for this kind of income opportunity isn't that great.
The average payout per survey for Surveytime.io is $1.00. Another factor you have to take note of is that you have to qualify first before you can take the survey.
You will receive an invitation if you have initially passed the qualification. However, you still need to take preliminary tests in order to determine if you are the right demographic for the task.
Lastly, remind yourself that the survey won't be regular—you may only receive one task a day, and there may be no surveys at all for days.
With this being said—I highly doubt that your earnings from the platform would even reach $10 in a week.
If you are searching for a higher and more stable source of income online, then you have to try my best work-from-home recommendation!
What is the Purpose of the Surveys?
The survey targets a specific market or demographic. The data gathered from the survey is highly critical to the company because it gives them valuable insights into market trends or behavior.
This also explains why you have to take a preliminary test. In this way, it gives them the ability to determine whether you are the right person for the survey.
Again, engaging in paid surveys may not be your cup of coffee if what you're after is higher and a reliable income.
I've also reviewed several training programs in the past related to eCommerce, such as affiliate marketing, dropshipping, Amazon FBAs, Day Trading, Cryptocurrency, etc. You can check them out if you like—7 Figure Seller Summit, Kindle Publishing Income, Chaikin Analytics, and Cryptohopper, just to name a few of them.
Or, you can visit the site instead and see our full list of reviews here.
Is there a Registration Fee?
Like any paid survey site around, the registration fee for Surveytime.io will cost you nothing.
The platform earns profits via the party needing the data gathered from the target market. Therefore, you don't need to pay anything to join the paid survey site.
How to Sign Up for the Program?
If you are interested, the registration process is relatively simple and won't take much of your time.
The first step starts with you providing them with your email address. And then, it is followed by your other basic information like name, date of birth, and gender. You also have to read their data policy, and if all is well, just click the agree box.
Next, you will have to answer a list of questionnaires to help them determine which demographic or market you belong to.

How Do You Get Paid?
There's no wrong answer in taking the survey. All you need to do is to answer them honestly.
After you have finished the survey, you will earn points which you can convert to Amazon electronic gift cards, cryptocurrency via CoinBase, or cash which you can withdraw through PayPal.
What makes Surveytime.io more advantageous than the rest of the competition is that all surveys equally payout at $1. The price per survey is still the same no matter the questionnaire's number and length you have taken them.
Also, there's no payout ceiling, and you can withdraw your earnings immediately.
Is Surveytime.io a Scam?
Surveytime.io is definitely not a scam. It is a legitimate paid survey site that offers you an incentive for participating in the market study.
With this being said—I believe that you are in perfectly good hands in case you decide to sign up to their platform.
What I LIKE about Surveytime.io
Here are some of the things I like about the site—
Decent Payout
The $1 fixed-payout for each survey is a sweet deal when you compare them with other paid surveys.
No Minimum Ceiling
You can withdraw your $1 earnings immediately after the survey.
Multiple Platforms Available
You can use your earnings on popular platforms such as cryptocurrency, gift cards, or just plain old cash.
Legitimate
Last but not least, the company managing Surveytime.io is a legitimate tech company developing applications for gadgets and other smart devices.
What I DON'T LIKE about Surveytime.io
On the other hand, I have also listed some of the cons of the platforms that you have to bear in mind—
Contact Info wasn't Shared
There's no contact information shared on the landing page of the company. This would make it hard for the members to reach to its representatives whenever they have queries or concerns that need attention.
Not a Reliable Source of Income
Paid surveys are only as good as a source of extra cash.
If you are looking for a more stable income online, then you need to try my top work-from-home recommendation!
Final Thoughts
I hope my review for today has provided you with the information you need in answering the all-important question—is Surveytime.io a scam? Or is it a good paid survey site to engage in after all?
It isn't only legitimate, but among the platforms with the most impressive payouts, in my opinion.
Usually, a paid survey pay depends on the nature and duration of the tasks. As for Suveytime.io, you will receive steady earnings of $1.
However, if you are thinking of quitting your regular 9 to 5 job and pursuing doing paid surveys as full-time work instead, then you are positively making a huge mistake, my friend!
As you the see, the payout is extremely low, and I doubt that it would be enough to support your monthly expenses.
But if you are looking for a platform that can provide high and reliable income online, then let's continue to the last part of the article, and I'll show you a much better alternative…
How I Am Making a Living Online
Affiliate marketing is probably the most popular income opportunity online in the last few years. And this is the case because of several apparent reasons, such as the following factors—
It is 100% legit!
Cost-effective
The platform is suitable for all levels of experiences
Very low risks
You're not involved with inventory management and shipment
Potential profits are limitless since you can advertise as many brands as you like
And yes, your main responsibility in this type of eComm model is to market brands through your online publications.
You gain profits every time your audience clicks your links and buys the products you're promoting.
Of course, your chances of succeeding in affiliate marketing greatly rely on the quality of engagement being generated by your content.
And if you are a complete newbie to the concept of affiliate marketing, and don't know where to begin, then I have something that should put any self-doubts away.
Do you see the highlighted texts below?
Consider giving it a light stroke, and I'll show you how you can create content that are generating leads and converting sales—
>>HERE'S MY BEST WORK-FROM-HOME RECOMMENDATION!
And to show my appreciation for your time and effort in reading today's "Is Surveytime.io a Scam" article, I'm also giving away my book to help you gain traction in the business right away—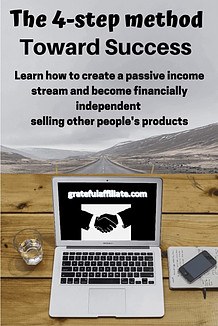 I believe that's just about it!
I hope to see you in the next reviews!
Peace!