Welcome to my Taking Action Online review! In this article, I'll give you my analysis of the program and help you determine if it's worth your while or not.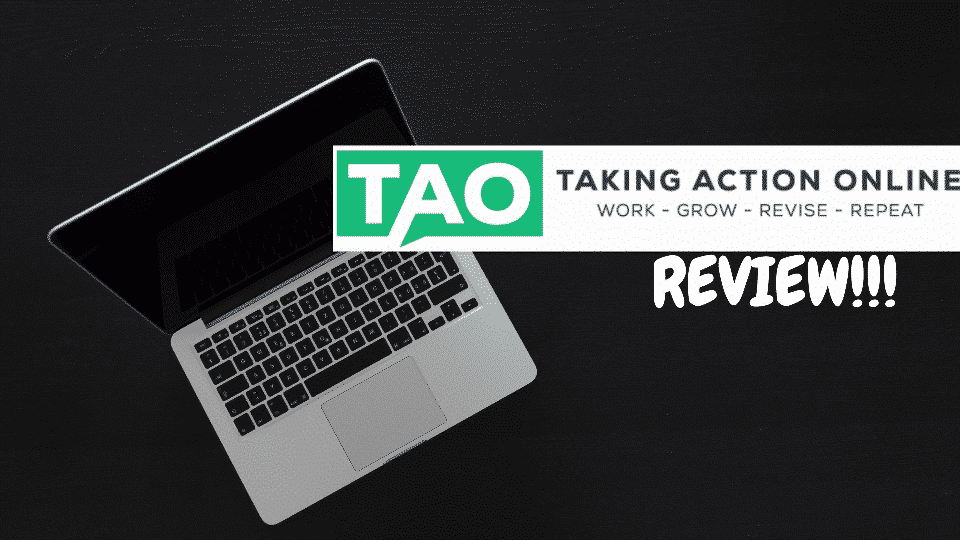 Welcome to my Taking Action Online Review!
Affiliate marketing is probably the trendiest form of eComm platform today. This is because they are beginner-friendly, yet they can deliver financial stability once you have set up your business effectively.
In addition to its popularity, affiliate marketing training programs are on the rise as well. In fact, search engines will give you thousands upon thousands of results when you're particularly searching for affiliate marketing training courses.
And one of the programs that may have sparked your intrigued is Taking Action Online. It appears to be a legitimate training course, but if you want to be sure if they're indeed the real deal, then the article I have prepared for today is what you are looking for.
In today's discussion, I'll relay the important specifics of the program and help you determine if they're worth your while or are they're the ones you have to refrain from doing business with.
But before I start, allow me to have this opportunity to share with you that I am NOT an affiliate of Taking Action Online, and I will NOT benefit in any way if you decide to check out their program.
So without further delays, let's begin…
Who Created the Taking Action Online Training Course?
Taking Action Online is the brainchild of business partners JayKay Dowdel and Philip Borrowman.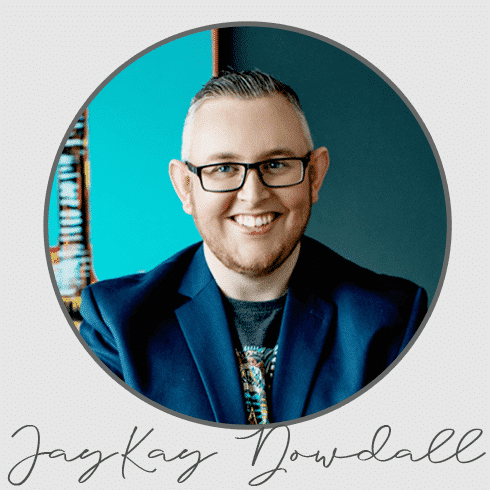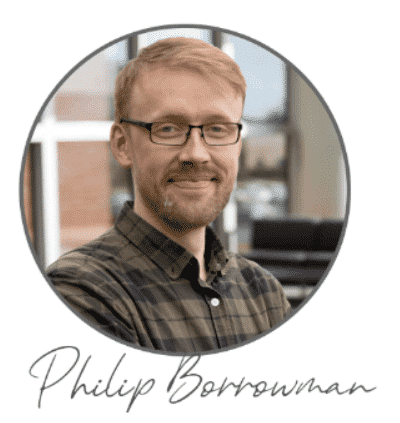 The two co-founders are successful digital entrepreneurs in their own right. Let's take, for example, JayKay Dowdel—he founded a well-known training program before TAO called FB Master's Program.
As the name suggests, the training mainly tackles running an affiliate marketing endeavor using Facebook Ads.
On the other hand, Philip Borrow has created several online courses about the essentials of lead generation and sales conversion. Some of his prominent works include The Simple Traffic Blueprint and iPoopCash.com.
With this being said—imagine the huge boosts you're going to get from these successful digital entrepreneurs. You're getting lessons on the basics of affiliate marketing, social media ads, and traffic.
So yes, the program is legitimate. However, does this mean it is a good program to engage with as well?
Let's continue with my Taking Action Online review and learn more about the program…
What is Taking Action Online?
Taking Action Online is an online training course that focuses on providing you with lessons on building a website and how to earn through affiliate marketing.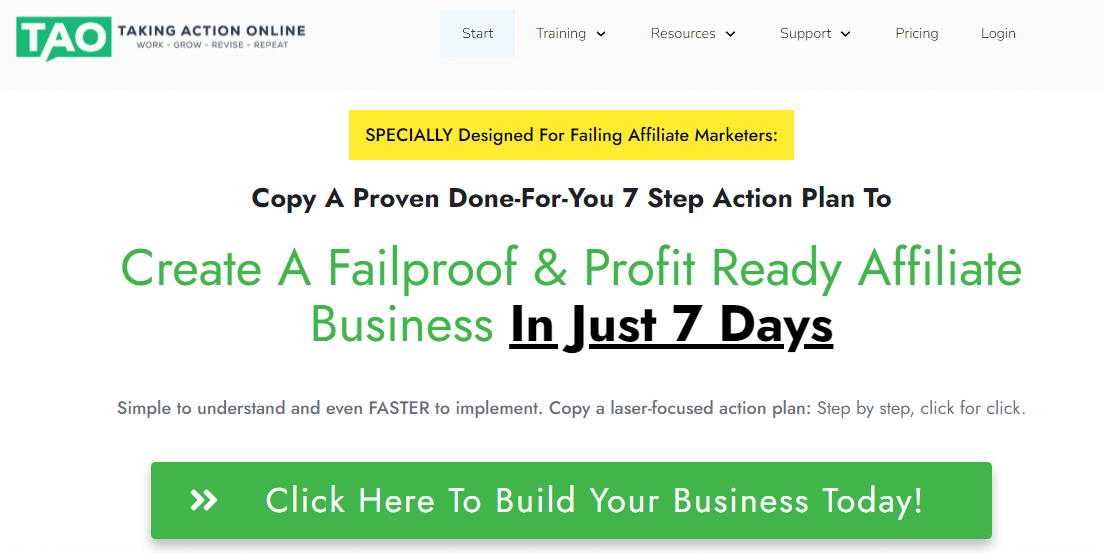 Unlike other programs I have covered previously, the Taking Action Online training program includes a free and upgraded version.
The free version offers 12-part training that entails the basics of building a website and the foundations of generating traffic.
The first 12 content of the program outlines the following topics—
How to Select the Best Niche that Suits Your Preferences
How to Build a Website for Beginners
How to Generate Traffic to Your Websites
Earn Passive Income from Your Publications
As you can see, you will get quality training even on the free version of the program.
But if you want to get the most out of the training, then you may have to upgrade to the premium program. Let's talk about these modules in the following section of my Taking Action Online review…
How Does the Taking Action Online Training Course Works?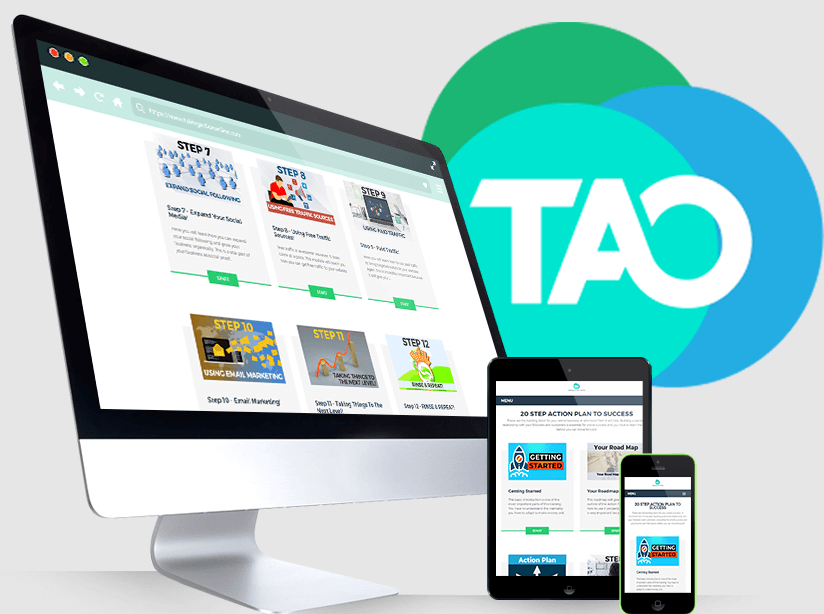 In addition to the first 12 training, you will also get 8 extensive modules that take on topics on blueprints, strategies, webinars, case studies, etc.
Again, you will get these advanced lessons once you have paid for the full membership. Overall, Taking Action Online offers a total of 20 modules to complete.
Now, below are the complete lessons you get access to once you have availed the full package—
Introduction to the Module: Getting Started with Taking Action Online
The first lessons mainly help you gain the right mindset and then give you realistic expectations as you begin your affiliate marketing endeavor with the program.
Second Module: Building Your Website
The foundation of building a website was already established in the free-part version of the program.
You will get advanced training on website creation in the second module and help you gain more information and how you can optimize your site to boost profitability.
Third Module: Social Media Passive Traffic
In this section of the module, you will get how you can use social media platforms to improve your site's leads and sales conversion.
Fourth Module: Investing in Yourself
The fourth module is more of a motivational aspect of the training. It gives you the encouragement you need to become a successful affiliate marketer, and then he provides you with his insights on how to handle failures and disappointments in a more constructive way.
Fifth Module: Building Your Foundation
These are additional discussions on building your site's foundation, which includes the essential elements such as SEO optimization and obtaining a safe website where you will publish your content.
Sixth Module: Creating Valuable Content
The next lesson focuses on content creation and how you can optimize to attract new and maintain your current audience.
Seventh Module: Creating a Valuable Lead Magnet
Now, this is an extension of the previous section, which involves publishing content that attracts leads and converts them to sales.
Eighth Module: Using Free Traffic Sources
The eighth lessons teach you how you can generate organic traffic without the need for paid traffic.
Ninth Module: Paid Traffic
In contrast to the previous module, you will also learn how you can organize paid traffic in helping you boost your site's traffic.
Tenth Module: Email Marketing
Email marketing is also an important aspect of establishing a successful affiliate marketing business.
Half of the training is dedicated to providing you training on promoting your business through email marketing software.
Eleventh Module: YouTube Traffic
YouTube is among the top social media platforms, including Facebook and Instagram. Thus, marketing your product through this site is very reasonable, which can help you boost your business.
The eleventh module will provide you with the essentials of using YouTube in helping you generate traffic.
Twelfth Module: Rinse & Repeat
The sections mainly talk about how you can
Thirteenth Module: Making Money from Your Website
The module provides training on the creators' insights on the topic of website optimization.
Fourteenth Module: Investing in Yourself
This part of the program is the second part of the motivational video in the fourth module.
Fifteenth Module: Outsourcing
The module includes training on outsourcing your projects to help you save time.
Sixteenth Module: Making Your Website Beautiful
The next part of the training provides you with tips on how to create a stunning landing page. It also includes the essentials of optimizing your page to attract more leads.
Seventeenth Module: Networking & Building Contacts
Building a network and growing your contact list could be daunting at first sight. However, once you have the right skill set and tools, everything should be fine.
Eighteenth Module: Landing Page & List Building
The eighteenth module is the continuation of the previous section. It includes improving your landing page and how to build a profitable contact list.
Nineteenth Module: Creating Your Own Product
Now, this module helps you how you can find a profitable product to sell.
Twentieth Module: Making Money Money!
These are additional tips on how to make money online.
I've also reviewed several affiliate marketing training programs in the past, and you can check them out if you like—Super Affiliate Systems Pro, Affiliate Dojo, Affiliate Marketing Mastery, and Affiliate Secrets 3.0, just to name a few of them.
Or, you can check out the full list of reviews I have written in the past by referring to this link.
But if you're on what I personally suggest, then you have to check out my best work-from-home recommendation!
How Much is the Program?
As mentioned, the first 12 modules are free, but you have to settle for $147 for the last 8 modules. In addition to core modules, you will also have a bonus package which comprises of the following—
Webinar Guides
Case Studies that would be Beneficial to You
SEO Blueprint
Strategy Affiliate Marketing Guides
The Digital Nomad Online Community
Backing Masterclass
The Advanced Traffic Blueprint
You will also get a 30-day refund policy if you are not happy with the outcome.
Is Taking Action Online a Scam?
No. I am 100% positive that Taking Action Online is not a scam. It is a legitimate online course that provides training on building a website and affiliate marketing. I actually give it a 8 out of 10 stars.
Here's a testimony from one of their delighted students:
What are the Things I LIKE about Taking Action Online
I listed the following advantages of signing up for Taking Action Online.
Quality Training
Taking Action Online provides quality training on affiliate marketing and website establishment.
Legitimate
JayKay Dowdel and Philip Borrowman are legitimate digital entrepreneurs that have successful training programs of their own.
Great Deal on Price
In addition to the quality training, you will also receive a good deal because the first 12 modules of the program are free, and you will only have to pay for the remaining 8 modules, which is about $147.
Nevertheless, it is still a little pricey if you compare them to other programs that can deliver equal or far superior results.
And if you're curious about better alternatives, then you have to check out my best work-from-home recommendation!
30-day Refund Policy
You will also get a 30-day money-back guarantee if you are not satisfied with the results you are getting.
What are the Things I DON'T LIKE about Taking Action Online
The only flaw I can think of is that the program does not have tools. What this means is that you have to outsource them during the duration of the training, which is something that you will have to do no matter what kind of training you take. There isn't one course or one platform that has "everything"…
Final Thoughts on My Taking Action Online Review and Better Alternatives
I hope today's review has provided you with the essential information you need in deciding whether the program is the right one for you or should you search for other training courses.
Overall, I honestly believe that the program is a good investment if you're a startup and looking for a quality training course that can help you gain traction in the affiliate marketing business.
Although Taking Action Online offers a great deal, there are better deals around that won't cost you up to $147 in expenses.
If you're not willing to spend close to $150, the good news is that there is a better alternative that you can find that produces positive results but only requires a few dollars or so to get started ($19 for the first month to be exact).
You can check out my best work-from-home recommendation if this is indeed the case.
And to show you my gratitude just by being here today, I'm also giving away my book for absolutely no cost to you—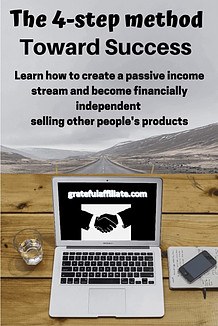 Well, I believe that's just about it!
Thank you for the time and effort in reading my Taking Action Online review!
I hope to see you in the next topics!
Peace!