Is CopyBlocks a scam or legit? Today, I will discuss Ifiok Nkem's software and whether it's worth your time and money.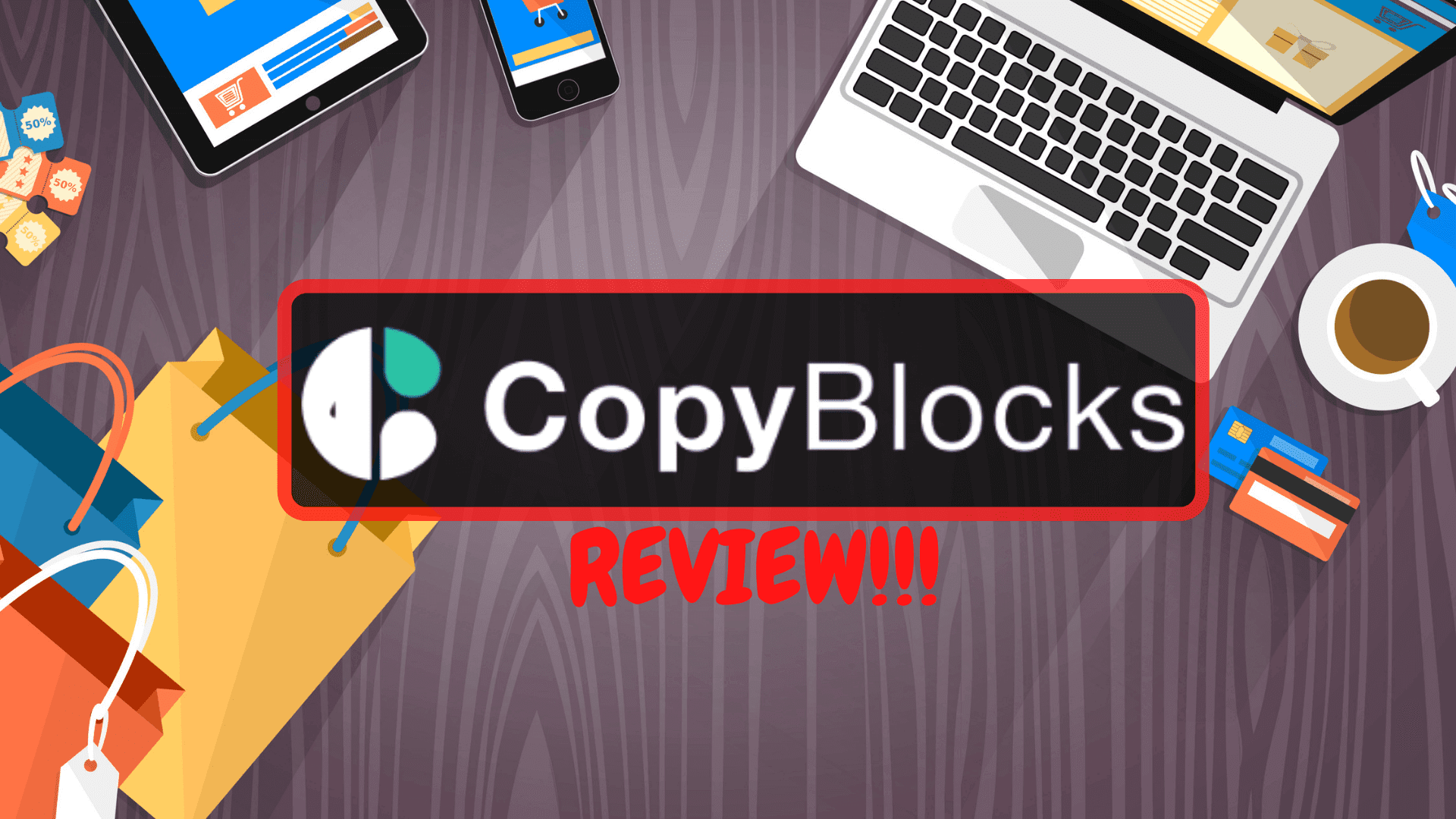 Is CopyBlocks a scam? Or is it legit? If you have these concerns in mind, then the topic I've prepared is specially written just for you!
A sales copy is vital to the growth of a company. You have to bear in mind that a copy bridges the gap between you and your audience.
And depending on how well the sales pitch is structured could spell the difference between them engaging in your content or nothing.
Most of the time, companies employ the assistance of an agency or hire a freelancer to take on their copywriting tasks. However, the problem with this setting is that oftentimes the service is expensive and takes time to finish.
Many tech entrepreneurs like Ifiok Nkem have looked into the matter, which inspired him to develop CopyBlocks. It basically produces content that is way more economical and efficient compared to the traditional copywriting services.
However, if you're skeptical about its capability, then you have come to the right place!
In this article, I'll relay some of the basic features of the software and whether it could truly deliver what it advertised.
But before I begin, allow me to disclose to you first that I am NOT a representative of CopyBlocks, and in NO way promoting any of their products or upsells. This article is my unbiased review of the program.
Without any further ado, let's start…
Who Created CopyBlocks?
CopyBlocks is the brainchild of Ifiok Nkem. He is also the CEO of SnapilLABs Inc.—it is a Nigerian tech company that develops software and applications.
His enterprise has developed some of the well-known software you might be already familiar with, such as Video Tours 360, ADA Bundle, MailConversio, Client Finda, Uduala, ConvertProof, Socicake, Design Bundle, Content Burger, etc.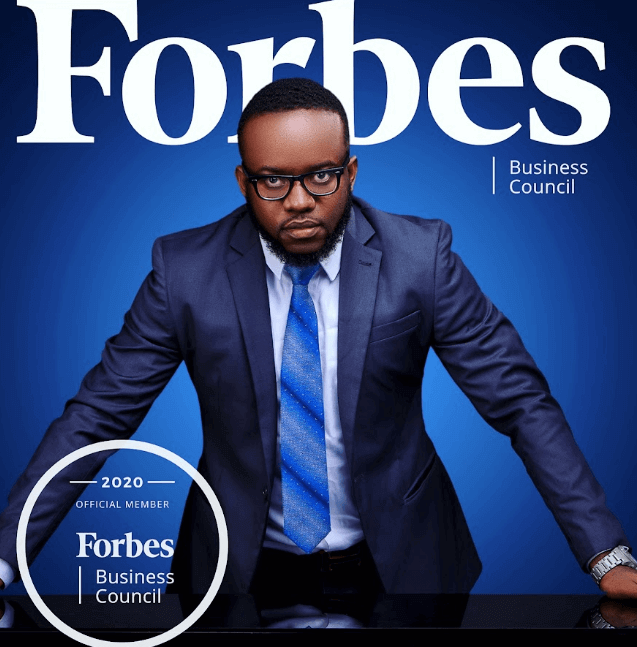 In 2020, he was officially inducted into Forbes' Business Council in recognition of his accomplishments and amazing track record.
With his accolades in the tech industry, some might have the impression that he started in the business early in his career, and this has been the case ever since.
However, this isn't quite so. His story is unique from the CEOs and founders of programs and software I have reviewed in the past.
Ifiok hails from Nigeria, and he is actually a medical doctor by profession. He obtained his degree in medicine and surgery from the University of Port Harcourt in Rivers State, Nigeria.
In an interview with Businessday.org, he said that the major shift in his career started when he saw the problem of delays in healthcare delivery.
He mentioned that the dilemma is through a low socioeconomic status. Therefore, the solution he had in mind was to develop technologies that could improve the lives of the people in Africa.
In the process, he transitioned into digital entrepreneurship and has created applications related to the industry as well.
With all these positive things about the founder—does this mean that his software is legitimate? Can it really help you improve your business and boost your profits? Or is CopyBlocks a scam?
Let's continue and find out more about the program…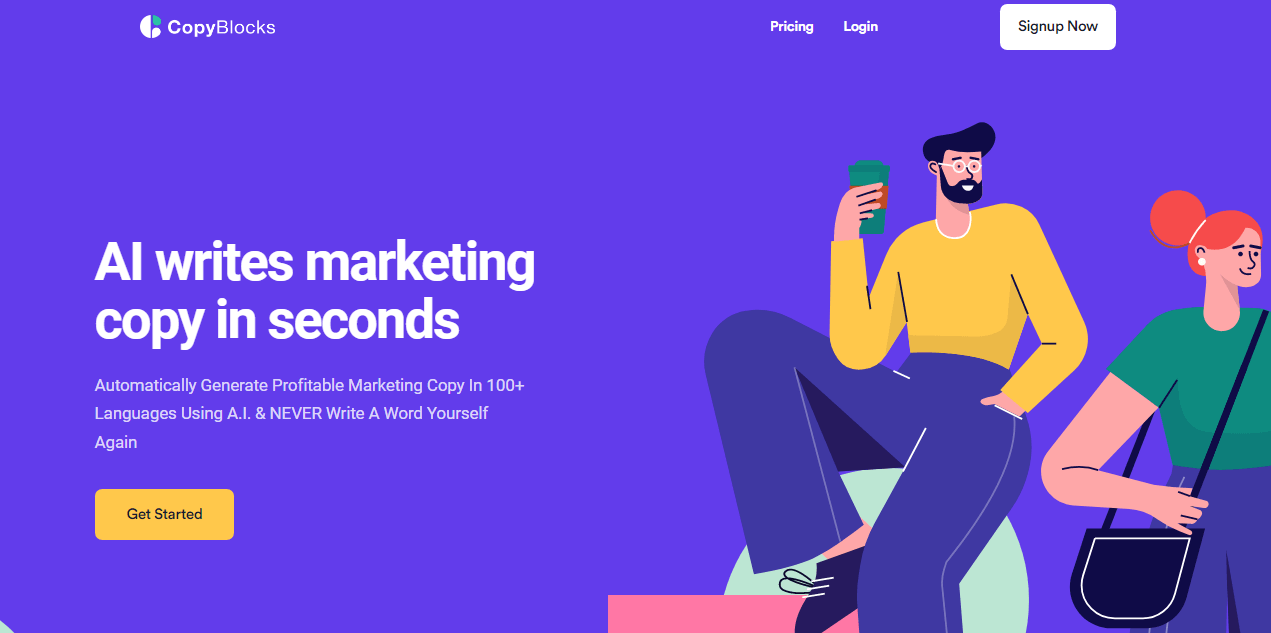 What is CopyBlocks?
CopyBlocks is an AI software that is supposed to help digital entrepreneurs by creating a system-generated copy. Yes, you've heard that right! That's basically the concept of the program.
It is said to combine copies from the past that have produced positive results with established marketing strategies like AIDA (Attention-Interest-Desire-Action) and PAS (Problem-Agitate-Solve).
Also, the company advertises software suitable for major forms of content creation such as blog posts, advertisements, social media publications, website landing pages, product launch, eComm site, and product launch.
The prospect of generating copy that's apparently much cheaper compared to freelancers and at a fast rate may seem an enticing prospect, but I don't think you can replace human emotions emanating from genuine observance and level of care to the needs of your audience.
There are always drawbacks to AI-generated content, such as the inevitable error that would occur as a result of misunderstanding market trends and consumer behavior. You have to remember that these factors are not constant, and the trend would fluctuate unexpectedly.
Such mistakes could negatively impact your performance in search engines and credibility to your audience.
With this being said—you may once again seek the aid of freelancers to correct the errors made by the software. As you see, you may even end up losing money instead of earning.
I also have reviewed several online programs in the past related to eComm and other income opportunities online. You can check out these reviews if you wish—Laptop Lifestyle, Elite Traffic Pro 2.0, Blog Growth Engine, and Ivan Mana's Affiliate Marketing Mastery, just to name a few of them.
Or, you can refer to the main website by clicking this link to check out more of my reviews.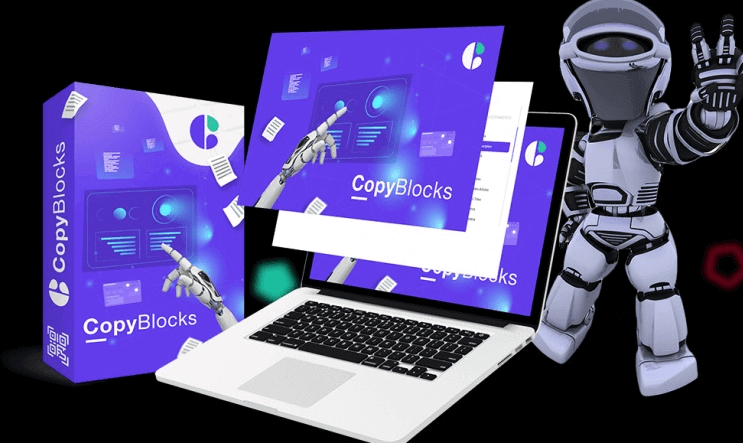 How Much Will it Cost You to Avail the Software?
If you're interested in an AI assisting you with your copies, then you have to take note that CopyBlocks will cost you $47.
Also, the program is offered under JVZoo, which means that you are protected by their 30-day money-back guarantee policy. If you're unfamiliar with JVZoo, they're an affiliate marketing marketplace similar to Clickbank.
The $47 price might be a sweet deal, but CopyBlocks also has upsells, which would lead you to spend more money than what you might have initially thought of.
It includes four main upsells such as the following—
Pro and Unlimited Bundle – $47 monthly to $97 yearly
AI Video – a single payment of $67
Agency and Digital Agency Package – another single-payment of $47
Reseller Right – a cost from $97 to $197
But if you're looking for an affordable program that can help you become financially independent online, then you better try my best work-from-home recommendation!
Is CopyBlocks a Scam?
No. I don't think Ifiok Nkem is a con artist. If you're considering trying out his AI software, then I believe you are in perfectly good hands.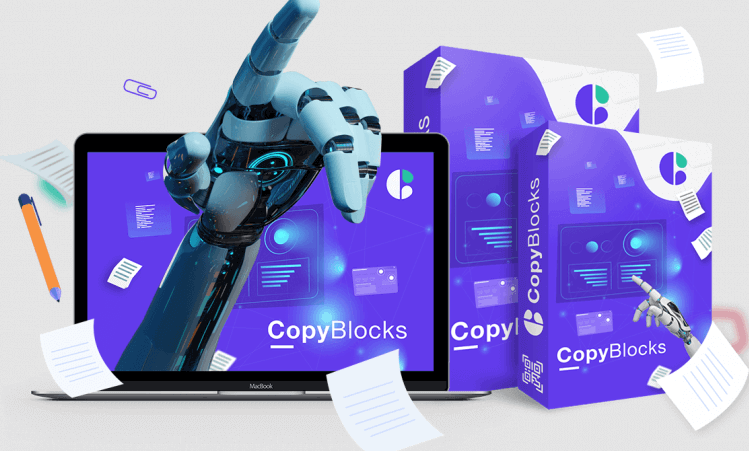 What I LIKE about CopyBlocks
Here are some of the noteworthy features of the software—
Easy Way to Produce Copy
The main selling point of CopyBlocks is the convenience that it provides. The AI produces the copy you need in just a few minutes.
Quality Copy
As mentioned, the copies generated by the system are based on the current market trend, which could potentially help you encourage your audience to buy your products.
Legitimate
Ifiok Nkem was featured in Forbes, which means that he is a legitimate digital entrepreneur you can trust. Plus, I don't think Forbes would induct someone with suspicious background into their prestigious Business Council.
What I DON'T LIKE about CopyBlocks
On the other hand, here are some of the disadvantages you have to take note of as well—
AI may Not be as Reliable
As I pointed out earlier, although it has some apparent benefits, system-generated content may not be the most reliable platform you can turn to.
These kinds of systems are still prone to mistakes because they are ineffective in detecting changes in market trends. As a result, it would still need human intervention to correct the errors made by the AI.
Upsells
Again, the $47 initial cost appears to be a good deal. However, there are upsells that you have to avail to access some of the program's features.
As a result, it would lead you to spend more than save money.
If you want an income opportunity that's cost-effective yet has an affordable startup and maintenance cost, then you better try my best work-from-home recommendation!
Final Thoughts
I hope my review has provided you with the answer you need in answering the all-important question—is CopyBlocks a scam? Is it worth investing in or not?
In any case, I would still like real people to create my content if I were you. As I repeatedly emphasized, it emits a more genuine emotion and concern to the market's needs.
But that's just me. And if what you're after is convenient and faster delivery, then you can try the software if you like.
However, if you're looking for a far better alternative than CopyBlocks, then let's continue to the last part of the discussion…
How I Am Making Living Online
If you search the internet for the best work-from-home job or best source of income online, I'm very certain that affiliate marketing is among those top searches.
Am I right?
And this is rightfully so for many apparent reasons, which include the following factors—
100% legitimate
Cost-effective
Very low risk
No upsells
Non-involvement with inventory management and shipment
Potential income is limitless since you can advertise as many brands as you wish
If you own a website or produce content on a regular basis, then affiliate marketing can definitely you monetize your publications. Basically, your main task is to promote products through posts.
And then, you earn commissions anytime someone engages your links and use them to buy the products afterward.
Of course, your profitability in this business model relies on the quality of engagement and sales conversion generated by your content.
If you're a newbie and don't know where to begin, then I have something to offer that should put those doubts away and build your confidence!
Do you see the highlighted texts below in all caps?
Consider giving it a slight click, and I will show you how you can create high-performing content that's generating tons of traffic and producing sales—
>>HERE'S MY BEST WORK-FROM-HOME RECOMMENDATION!
I'm also giving away my book to help you kickstart your affiliate marketing business—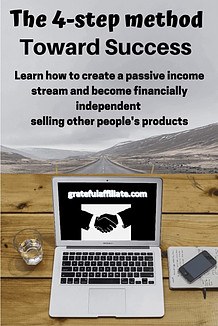 Well, I believe that's just about it!
I appreciate you taking time off and reading my "Is CopyBlocks a Scam?" review!
I hope to see you in the next reviews!
Peace!