Welcome to my The Fast Tracks review! In this topic, I'll help you decide if this platform is legit or a scam that you should avoid.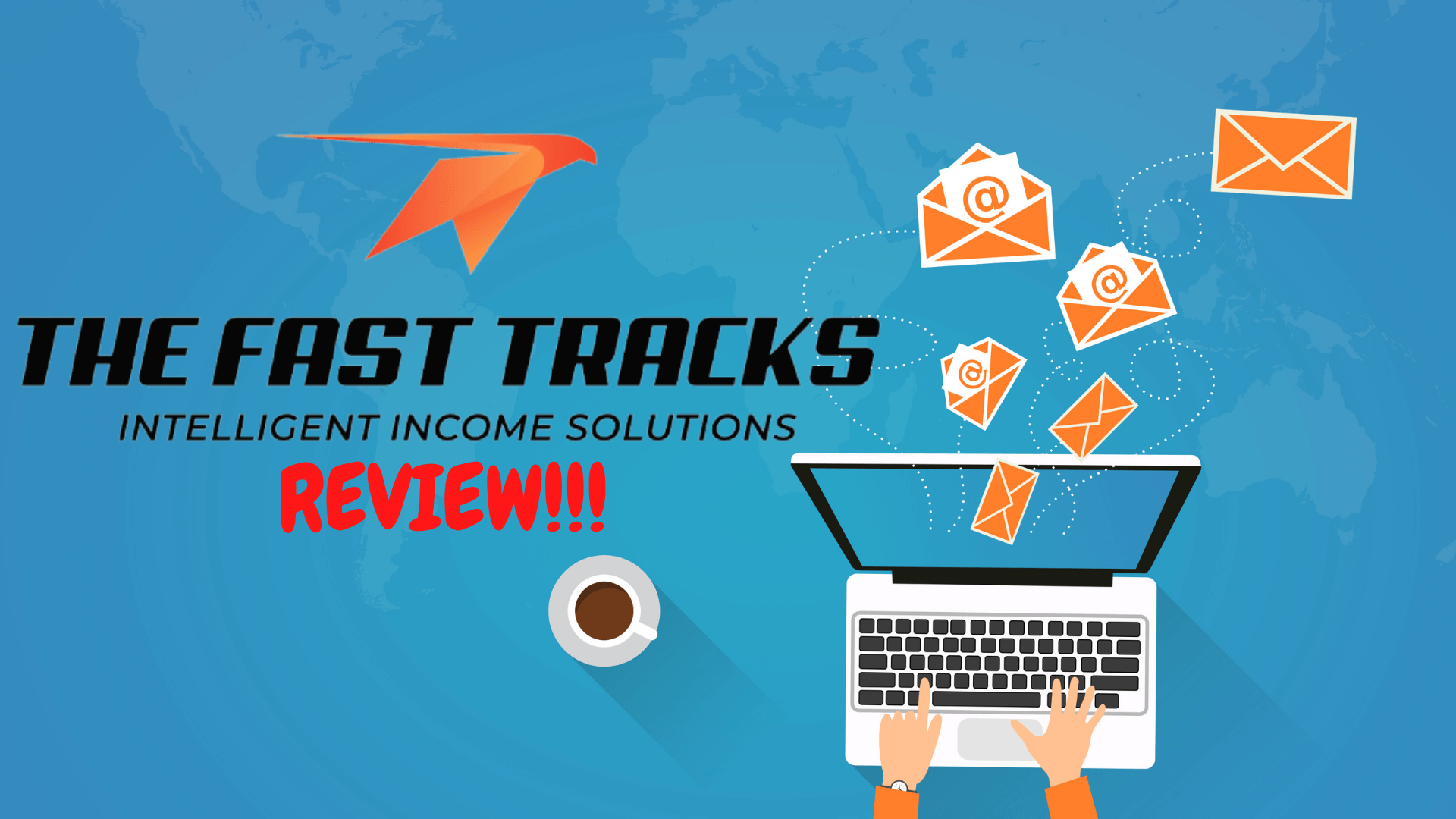 Welcome to my The Fast Tracks review!
Earning 1K a day passively while sitting at home is indeed an enticing prospect, right?
In fact, you'll find tons of sites on the internet promising the same thing.
However, based on my experience with this kind of scheme, most of them are either trying to mislead you into buying their program, while others are just an outright scam.
Also, when something is too good to be true, then it's likely not true, right?
And one of the programs that you might have probably come across is Fast Tracks. The founder appears to be legit, and the sales pitch might have somehow got you interested in their training course.
And if you're considering the program but want to be sure if they're the real deal, then the topic I have prepared for today is specially written just for you!
But before we officially begin today's presentation, allow me to have this opportunity to disclose that I am NOT a representative of Merlin Holmes and in NO way affiliated with any of his products. Also, let me add that I will NOT benefit in any way if you decide to try the program.
This content is my honest opinion on the program and whether it's truly worth investing in or not.
So without any further ado, let's begin…
Who is Merlin Holmes?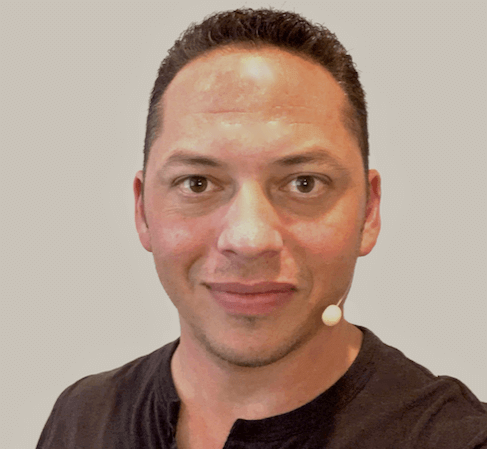 The first time I heard his name, I thought, "Merlin Holmes—that would be a pretty awesome Fortnite or Call of Duty username." But I guess that is his real name.
Anyway, I searched the web for information on Merlin's background. But there's not much about him either.
However, I did manage to gather some facts about him. For one thing, Merlin Holmes is a digital entrepreneur from Denver, Colorado.
He claims that he is operating a multi-million online business and is able to earn $15 million over the last 15 years through affiliate marketing.
But before he engaged in affiliate marketing, he also tried forms of income opportunities such as multi-level marketing, social media marketing, and SEOs, but failed to make any significant income from such endeavors.
Lastly, he also says that he has been in the digital industry for almost 25 years and his highest recorded earning is about $14K a day.
Although it's possible to earn millions in affiliate marketing and eCommerce, in general, it's challenging to verify his claims since we can't fully confirm his identity and credibility as well.
With this being said—would you take his claims at face value? Or would you stay away from his programs and search for better ones?
Let's continue with my The Fast Tracks review and learn more about the program…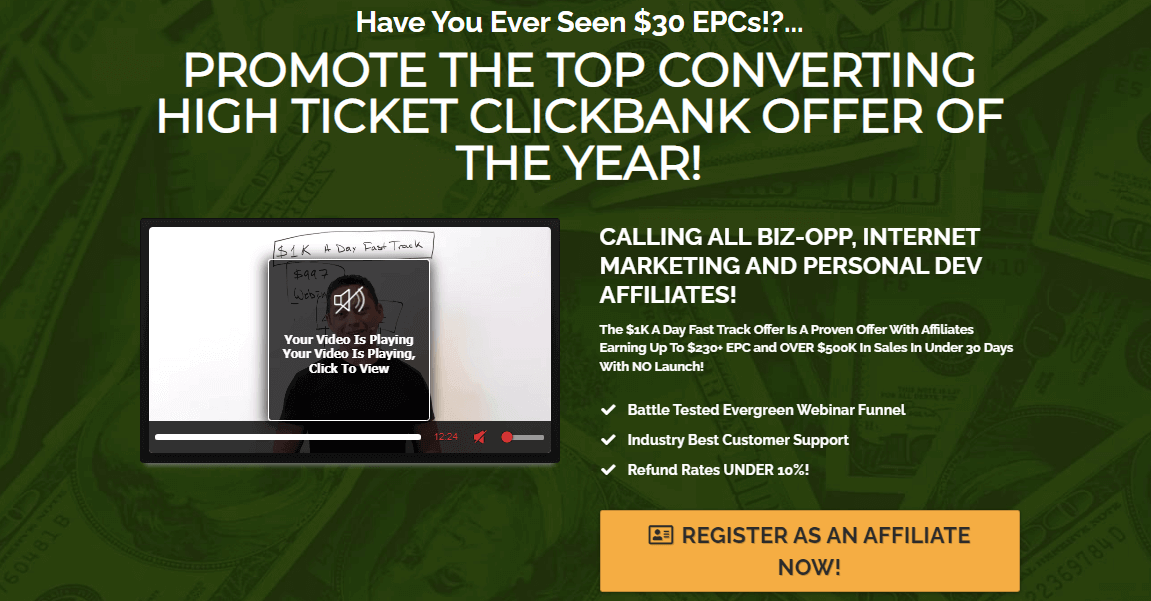 What are The Fast Tracks?
Fast Tracks is a Clickbank program that provides training on the essentials of affiliate marketing. It is a six-week course that tackles the basics of the particular eComm platform and how you can use tools such as email marketing to your advantage.
The program will also teach you how to create a website and build an email list.
The list below is a brief overview of what you'll learn in the program—
How to Find the Best Affiliate Programs and Utilize their Sales Page
Among the main selling point of Fast Track is finding the best affiliate programs that suit your niche yet can provide you with the best possible income source.
Of course, the program also includes lessons on Clickbank and its basic functions. In addition, you'll learn how to create banner ads and search for the products that are performing well in regards to leads and sales conversion.
Building an Email List
Another great lesson from the program is Merlin's strategy on building an email list which includes creating a compelling call-to-action to attract new clients and maintaining the quality of your service to retain your current audiences.
Creating Polls that Generate Engagement
Merlin will also share his insights in creating polls that boost site traffic and encourage interaction from your audience.
I have reviewed similar affiliate marketing training programs in the past. You can check my previous reviews if you like—Affiliate Secrets 3.0, SAS Affiliate, Affiliate Marketing Mastery by Ivan Mana, and John Crestani's Super Affiliate System Pro, just to name a few of them.
Or, you may want to check the full list of our reviews by clicking here.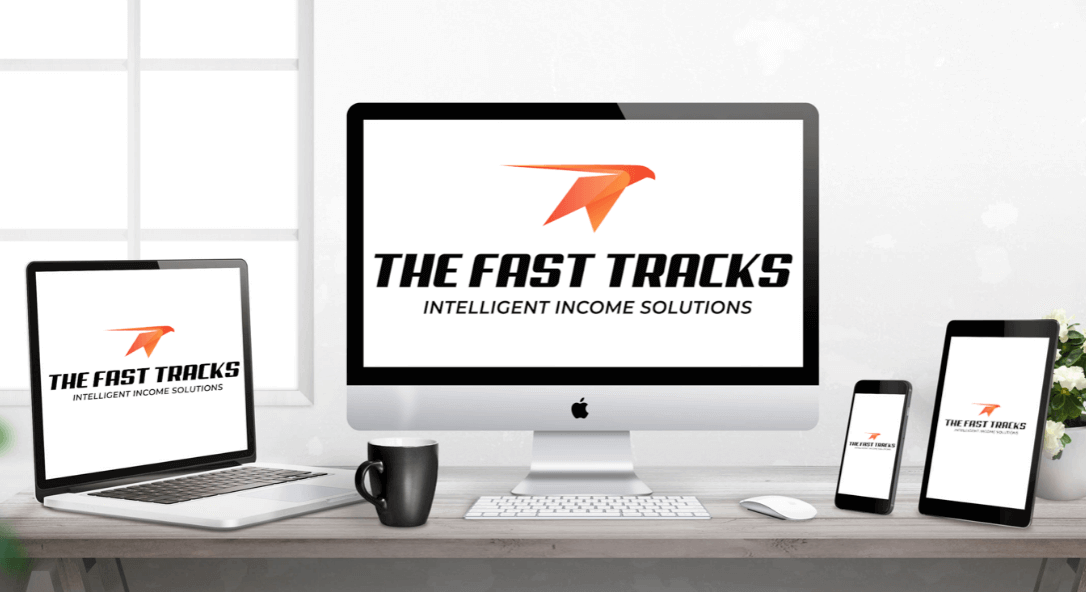 How Much is the Training Program?
If you are interested in availing of Merlin Holmes' Fast Tracks, you have to prepare a budget of $997.
As mentioned, the program is offered under Clickbank, which means that you are protected by its 30-day money-back guarantee if you are not happy with the results or not happy with how the course is progressing.
The cost of Fast Tracks isn't the only expense you have to worry about. You also have to take into account the startup cost involved, such as—
Website – to get the full advantage of a website, you need to have a budget of at least $200 for the upfront cost. And then, there's monthly maintenance of about $50.
Email Autoresponder – some of the popular email autoresponders today are Aweber and Mail Chimp which will cost you a monthly fee of $16 and $14, respectively.
Site Tracker – one popular example of a site tracker is ClickMagick. It offers two monthly payment plans, which is $37 for the Starters' Package, $77 for the Standard Package, and $177 for the Professional Package
As good as the program would be—I believe that the cost of Fast Tracks is a little high considering the number of more affordable options available and free resources on the internet.
If what you're looking for is a more budget-friendly training program yet can provide you quality lessons on affiliate marketing and effective strategies that can help you succeed in the field, then you better check out my best work-from-home recommendation!
Is Merlin Holmes' Fast Tracks a Scam?
I don't think Merlin Holmes' training is a scam. I did not find any reason to conclude that it is so, as of the moment.
However, I find some of the sales pitch a little misleading such as "1K a Day" or "$500K in a month."
I'm an affiliate marketer myself, and like many businesses, it takes a lot of hard work and determination to succeed in this type of business model.
There's no magic potion to success!
However, the only takeaway here is that you are doing the thing you love, and earning sufficient money, and are able to support your lifestyle at the comfort of your home.
Also, he shows you a screenshot of his supposed income proof. However, this doesn't prove anything because you can easily photoshop them, as far as I am concerned.
But overall, I still believe that Merlin is a legitimate digital entrepreneur. And his training program could potentially help newbies in affiliate marketing.
What I DON'T LIKE about Fast Tracks
Here are some of the disadvantages of Fast Tracks you have to take note of—
Exaggerated and Misleading Claims
The first thing I want to address here is the way he presented his sales pitch. As mentioned in the previous section, some of his statements regarding potential income are greatly exaggerated.
Such action could mislead his audience that would result in disappointment if their expectations are not met.
Expensive!
In my opinion, the cost of Fast Tracks is just too high considering the number of better alternatives around.
If you're looking for more options than this training program, then you have to try my best work-from-home recommendation!
What I LIKE about Fast Tracks
Now, the following are some of the noteworthy features of the training program—
30-day Money-Back Guarantee
As mentioned, you are protected by Clickbank's 30-day refund policy if you are not happy with the results you are getting from the program.
Good for Newbies
I do believe that complete beginners in affiliate marketing would benefit from the training program.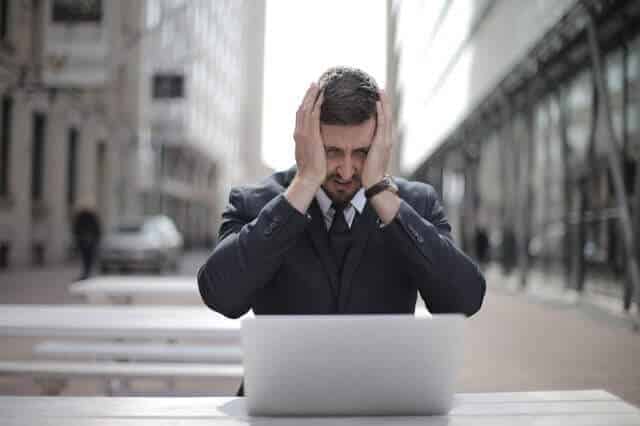 Final Thoughts: The Fast Tracks Review
I hope my The Fast Tracks review has provided you with the basic info you need to know about the site that should help you determine if they're worth your time and money.
Although I did not find reasons to believe that the training is a scam, I still don't recommend them in any way.
Apparently, the program is not for everybody, especially those who are under a tight budget. Also, the exaggerated claims seem to be a sleeky attempt to persuade audiences to buy his program.
Anyway, if you are not bothered by the high price and willing to spend that amount of money, then, by all means, you can check out the training course at your own risk.
But if you're looking for a much better alternative than Fast Tracks, then let's proceed to the final section of the article…
How I Am Making a Living Online
Affiliate marketing is probably the most popular eComm platform today. And one of the main reasons why this is the case is because many are already achieving financial independence through this platform.
Also, many prefer affiliate marketing because it suits all levels of experience, yet it can help you gain stability once it's managed effectively. In addition, they're very popular for the following factors—
It's 100% legitimate
No upsells
Highly cost-effective
Very low risk
Non-involvement with inventory management and shipment
Potential income is unlimited because you can essentially advertise as many businesses as you like
As you might've already surmised, your responsibility as an affiliate marketer is to represent a brand by marketing its products through your online publications.
Of course, your success in this endeavor depends on the quality of leads and how well your posts are converting them to sales.
If you're new to this type of business and have no idea how to start one, then I have something to offer that should put all those uncertainties aside and help you gain confidence.
Do you see the highlighted text below?
Give it a slight tickle and discover how you can create quality posts that are generating traffic from scratch—
>>HERE'S MY TOP WORK-FROM-HOME RECOMMENDATION!
And to help you kickstart your business, I'm also giving away my book that contains the essentials of starting your affiliate marketing business the right way—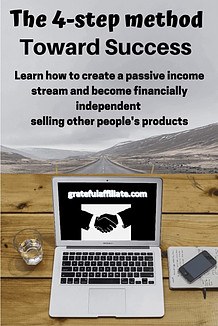 Well, I believe that's just about it!
Thank you for the time and effort in reading my The Fast Tracks review!
I am hoping to see you in the next reviews!
Peace!