Welcome to my Ministry of Freedom review! In today's article, I'll discuss the features of the program and help you determine if they're worth your while or not.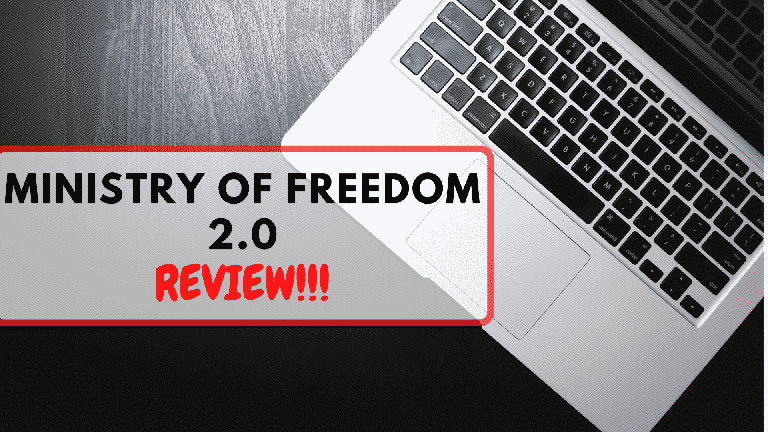 Welcome to my Ministry of Freedom review!
Working in the comfort of your home has been a trend for many years now. In fact, many have already been achieving financial stability in the industry of freelancing and digital marketing.
And among the top eComm platform that you might have heard of is affiliate marketing. They're extremely popular, especially among the younger generation, because the platform is cost-effective, low-risk, and beginner-friendly.
If you're one of the people who particularly searched for online training on affiliate marketing, then I'm sure one of the programs that you've come across is to is Ministry of Freedom.
Its advertisement is everywhere! It is on every social media site and short video ads on YouTube.
The sales pitch is enticing, but if you are wondering how the training works, then the article I've prepared for today is specially written just for you!
But before I officially start, indulge me for a moment to have this opportunity to disclose to you that I am NOT an affiliate of Jono Armstrong and in NO way promoting any of his programs.
So without any further delays, let's start…
Who is the Creator of the Ministry of Freedom?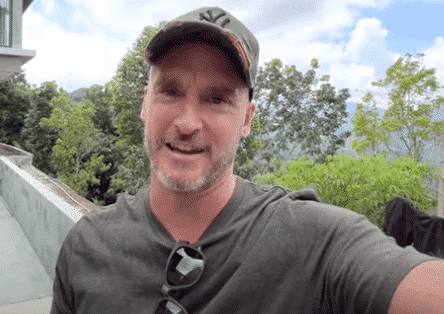 Before I start discussing the features of the Ministry of Freedom training program, let me introduce you to its founder first.
Jono Armstrong is a British digital entrepreneur and internet guru hailing from Scarborough, the United Kingdom. He is now residing in Jakarta, Indonesia.
So why did he choose Jakarta as his permanent residence? You can read more about his life journey by clicking this link.
He is also an influencer on social media, with over 71K followers on YouTube—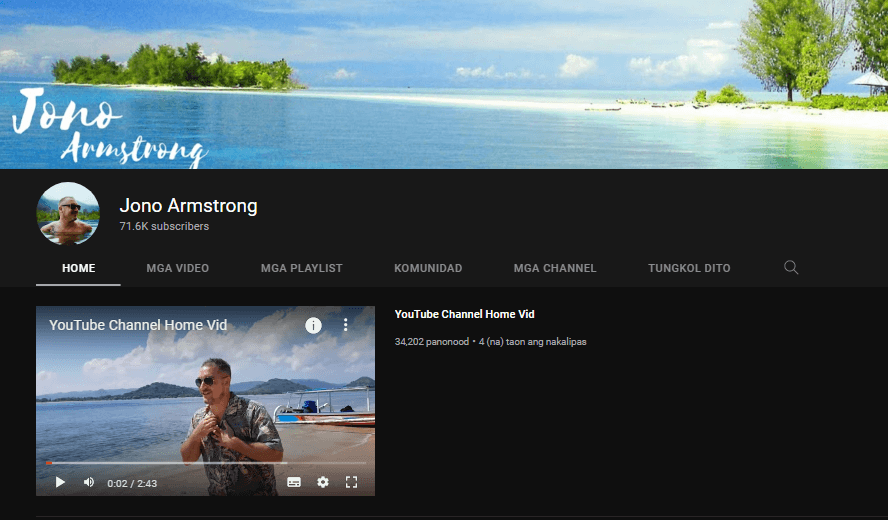 Jono is making decent money on his channel, as shown below—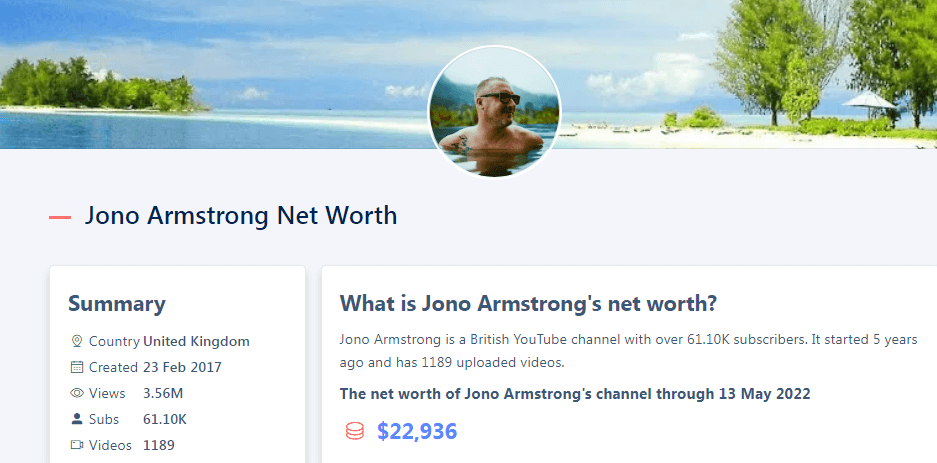 I have watched some of his content, and I say that he is offering quality content that can benefit newbies in the industry and help you gain traction.
However, some of you might think if he's making a lot of money over the internet, then why it's not translating into his social media presence? This platform isn't his forte after all, right?
Let's continue and learn more about the specifics of Jono Armstrong's affiliate marketing training program…
What is the Ministry of Freedom Online Course? And What's Inside the Training?
Ministry of Freedom is an online course that provides its member with training on the essentials of affiliate marketing and strategies on how to be successful in the industry.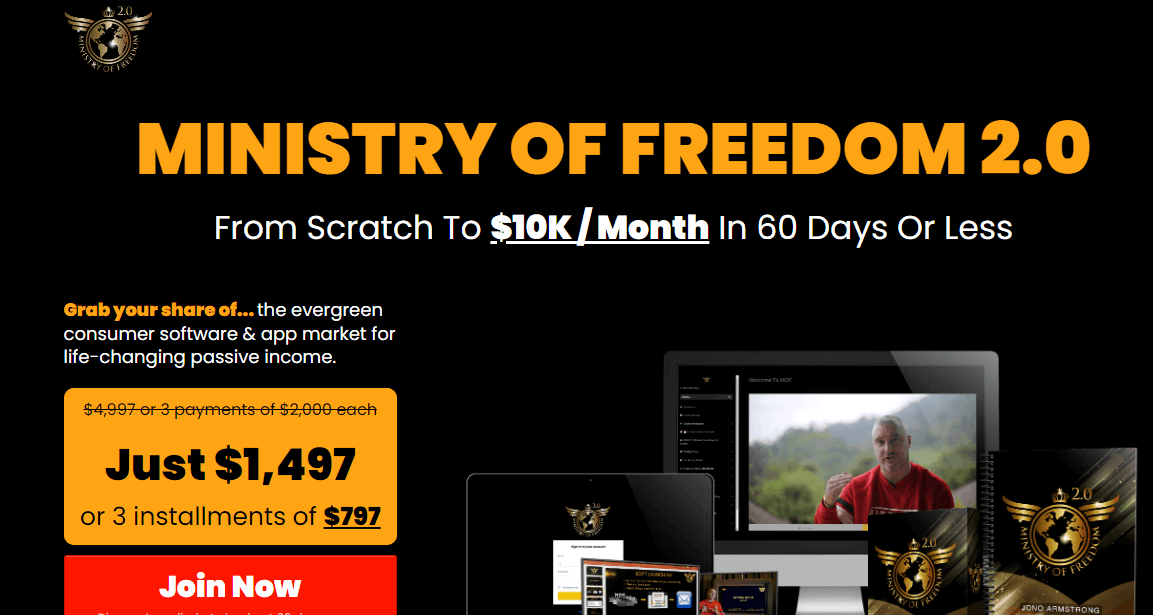 The training consists of eight modules which you will have to take for the next nine weeks.
But to give you a better understanding of how the program progresses, here is a summary of the modules inside the program—
Mindset, Commitment, and Success
Like most training programs around, the introduction phase begins with a mindset exercise. It's sort of the motivational aspect of the course where you have the condition and commit yourself to success.
However, I find these elements a waste of time, especially if it's extensive and would take you about a week to accomplish. Honestly, I can find all the success and motivation I need through YouTube.
A short introduction to the program and what to expect is enough because I'm sure most of their members are more interested in the main topics and not with the motivational stuff.
Tools and Application
So now the mindset aspect of the program is done, and the real training begins, right?
Well, this isn't exactly the case.
In the following week, you're going to learn the basic tools and applications that are supposed to be necessary for building a successful online business. And then, he will provide you with his insights on how you can leverage them and use them to your advantage.
However, you have to remember that these tools and applications will cost you money in addition to the price of the training.
Organic Launch Jacking
Jono Armstrong dedicates the third and fourth week to introducing his signature affiliate marketing method he calls Launch Jacking.
There's nothing special or revolutionary to this method. It's basically searching for products with high potential that are still in their pre-launch stage.
After finding the product you believe can generate high income, he will teach you how you can create marketing campaigns for them.
As I said, there's nothing special here, and you can basically get the tips you need over the internet without paying about $1,500.
Soft Launching
Soft Launching is another of Jono Armstrong's hyped products. Just like Launch Jacking, he speaks about it as something of a game-changer that can help you achieve a luxurious lifestyle like his.
Again, it is not something new and revolutionary. This part of the training will only teach you to create your own product. In reality, it is a type of lesson that you can basically source from YouTube or search engines.
Email Marketing and List Building
The following week is all about the fundamentals of email marketing and then how to build your mailing list.
In this lesson, you will also learn the basics of using an autoresponder and how you can utilize them to your advantage.
Autoresponders also require your payment outside of the Ministry of Freedom program. The cheapest one available is around $15 per month.
Product Launching
In the eighth week, Jono will provide you with his personal strategies and techniques for preparing for a successful product launch.
Paid Traffic
In the last part of the training, you will learn about paid traffic and other platforms that can help you improve your site's traffic.
I also reviewed several affiliate marketing training programs in the past. You can refer to them if you like and see whether you have come across them—Affiliate Marketing Mastery, Affiliate Secrets 3.0, Super Affiliate System Pro, and Affiliate Dojo, just to name a few of the reviews I have written.
Or, you can check the full list of reviews by referring to this link.
How Much is the Ministry of Freedom Digital Product?
If by any chance you're interested in availing of the training program offered by the Ministry of Freedom, you have to prepare a hefty budget of $1,497.
If you find the price too expensive for your taste, they also offer a flexible payment plan of $597 which is payable in three installments. No matter what the case may be, I still believe that the program is not worth your while, although they also offer a 45-day refund policy.
If you're looking for a better affiliate marketing training program that's more budget-friendly and can help you deliver positive results, then you have to check out my best work-from-home recommendation!
Is Ministry of Freedom a Scam?
I'm not sure how I am going to answer this. Although he is a real person you are interacting with, the program he is promoting is low-quality and extremely overpriced.
As I repeatedly emphasized, some of the topics included in the training you can source over the internet.
What I DON'T LIKE about the Program?
Now, below are some of the negative things about the training course you have to take note of—
Overpriced!
As I mentioned in the prior sections, the program is just overpriced!
No Software and Tools Included
The program is purely training, and there are no added features like software or tools, considering how expensive the program is.
Low-Quality Training
The quality of the training is subpar, and I don't think it's even worth $1,500 considering the number of more affordable programs around that can deliver higher quality training.
However, if you're willing to exercise your option and search for a better alternative, then you have to check out my best work-from-home recommendation!
What do I LIKE about the Program?
I did not find any features of the program that could lead me to recommend it. Although I can't conclusively state that the Ministry of Freedom is a scam, I suggest that you refrain from doing business with them.
I give it a 4 stars out of 10.
You will only waste your money with them. Yes, they have a 45-day refund policy, but it is questionable due to the number of negative comments.
Final Thoughts and A Better Alternative to Ministry of Freedom
My conclusion is that the Ministry of Program is not worth your while, and it would be best to just refrain from engaging in this program at all.
But don't get me wrong here.
Affiliate marketing can be a good source of income. If you are able to manage the business effectively, it can give you high profits and financial stability.
In fact, when you search the internet for the top sources of income online or works you can do in the comfort of your home, I'm certain that affiliate marketing will come among the top results.
Also, they're very popular because the business is cost-effective, low-risk, and suits all levels of experience.
If you are looking for an affiliate marketing program that's way budget-friendly compared to what the Ministry of Freedom offers, then I highly suggest that you check out my best work-from-home recommendation!
And to show you my appreciation just by being here today, I'm also giving away my book for no cost to you and help you jumpstart your affiliate marketing endeavor—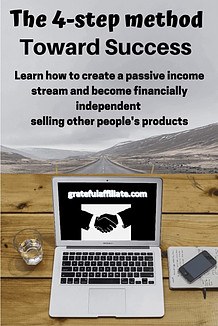 Well, I believe that's just about it in today's the Ministry of Freedom review!
Thank you for the time! And I hope to see you in the next reviews!
Peace!