A Savage Affiliate review! Today, you'll learn about the potential of Franklin Hatchett's program and whether it could provide the results you expect.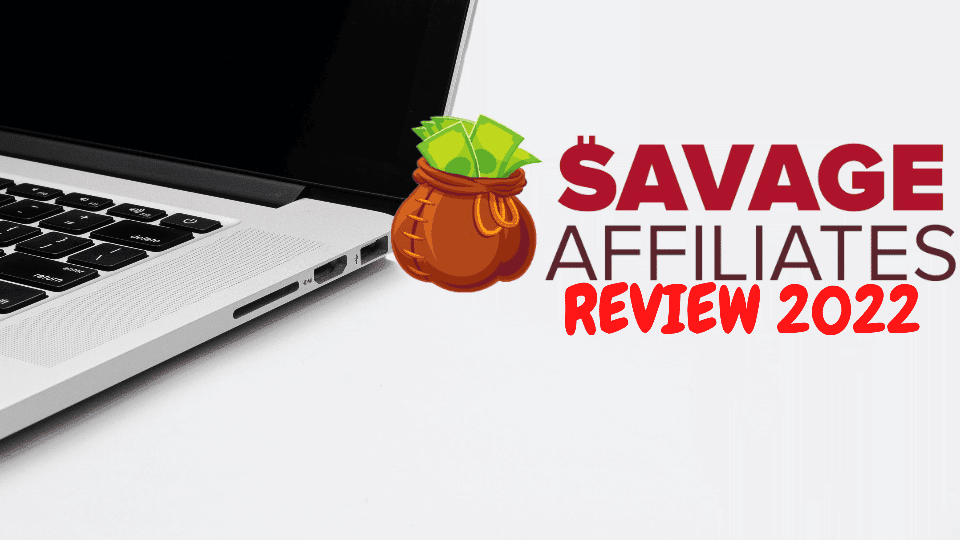 Affiliate marketing is among the popular sources of income online because, regardless of your level of experience in digital marketing, it can help you boost your monthly income once the business is set up and managed effectively.
However, managing an affiliate marketing business is not as easy as it sounds. Although it suits no matter your level of experience, sufficient capital and your utmost attention are still needed to make your site generate quality traffic and convert those leads into sales.
As a way for many people to aid them in this endeavour, they turn to online courses such as Savage Affiliates. And if you're here today to provide the information you need on whether they're a good use of your time and money or if you should continue searching for better alternatives, you have come to the right place!
But before I begin, allow me to have this moment to share with you that I am NOT an affiliate of Franklin Hatchett, and I will NOT earn any commissions if you decide to avail of the program after reading this article.
So without further ado, let's get right into today's review…
Who is the Founder of Savage Affiliates?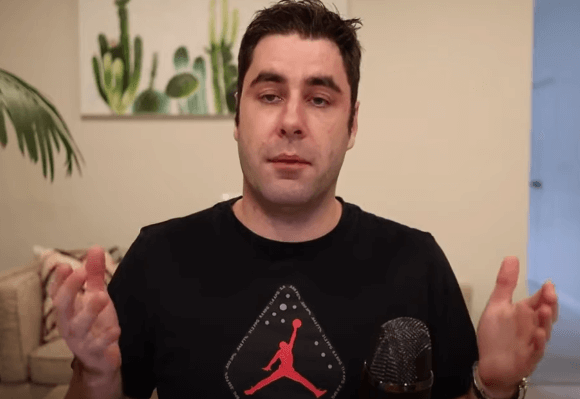 Franklin Hatchett founded Savage Affiliate. He is a digital marketer who started the business about five years ago. As of now, it is said that he is among the prominent personalities in the industry. Also, he mainly gained success in affiliate marketing and dropshipping, which is two of the most popular eComm platforms today.
In addition, he is a social media content creator on YouTube with a very decent amount of followers. To be more specific, he has over 560K on YouTube, where he regularly publishes content about affiliate marketing, dropshipping, and other online topics on income opportunities.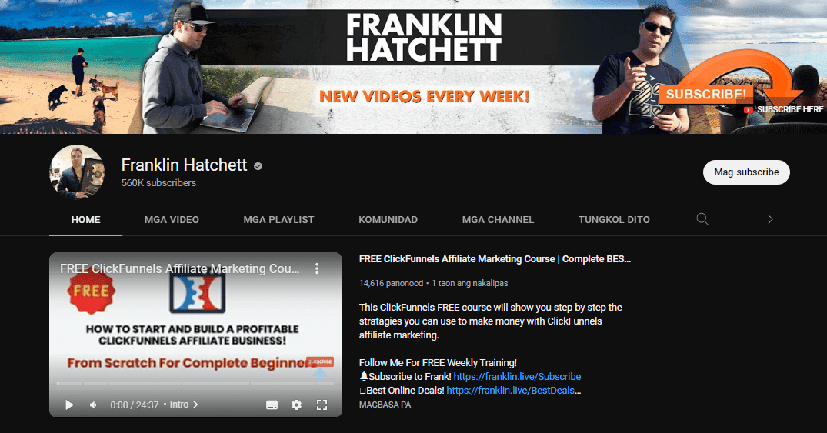 The initial intentions of his YouTube channel were to help his close friends and family members and show them how he could generate a huge amount of money from affiliate marketing.
As the years went by, it grew, and now he is helping his friends and anyone who wishes to succeed in the digital entrepreneurship industry.
Savage Affiliates is a program that focuses on providing affiliate marketing training. At the same time, his other website, eCom Elite, is an online course designed to help dropshipping startups establish their business and gain traction as much as possible.
So with this being said, does this mean that Franklin Hatchett is legitimate, and can you fully trust him? Or is he another typical internet guru who gives low-quality and BS products?
Let's continue with my Savage Affiliate review and dig deeper into the potential of Franklin's affiliate marketing course…
What is Savage Affiliates?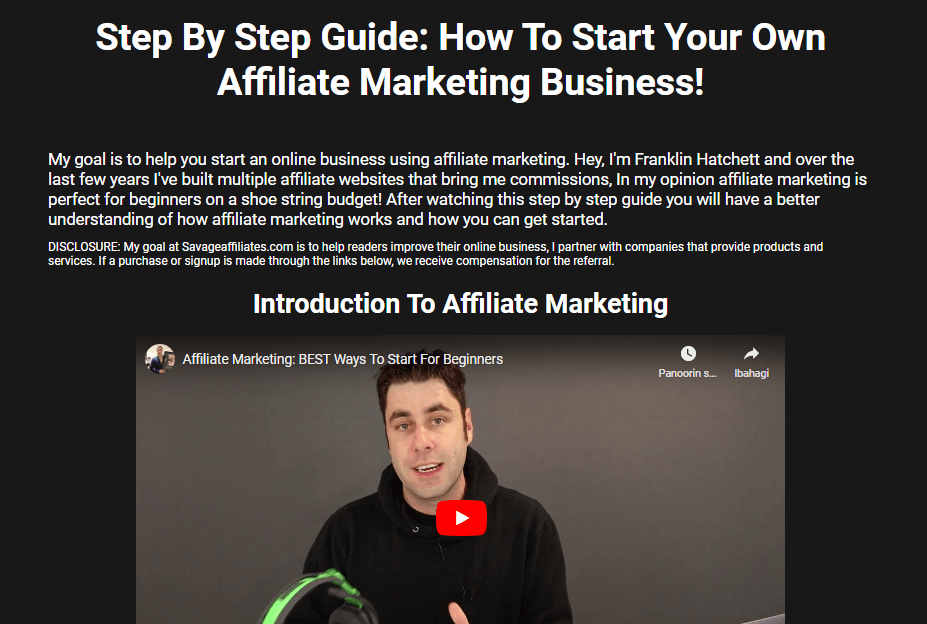 As already mentioned, Savage Affiliates is an online training program that provides courses on the essentials of affiliate marketing and how to scale up your business.
The programs provide various lessons on the following topics—
Establishing a profitable site
Growing your sales funnel
The basics of SEO
Facebook Ads
How to find a profitable niche, and how can you promote them to attract a high volume of leads
Aside from the core feature of the program, each member shall also benefit from the following:
Franklin's exclusive online community
Weekly video webinars and Q&A sessions
Lifetime updates of their program
I also reviewed several online eCommerce courses in the past. And you can check them out if you are interested in reading about them—High Income Copywriter, Performance Dropshipping, BJK University, and Savage University (different from Savage Affiliates), just to name a few examples of them.
You can also see the complete list of reviews I published by clicking here.
If you are looking for a budget-friendly program that can produce similar results, you should check out my best work-from-home recommendation!

How Do the Savage Affiliates Work?
Savage Affiliates offer nine modules to complete their affiliate marketing training program. And below are the summary of the modules included in the online course.
First Module: Introduction to the Basics of Affiliate Marketing and Searching for Products to Promote
In the introductory part of the program, Franklin will show you the basics of affiliate marketing. In addition, he will also share with you his insights on searching for products that sell.
Second Module: How to Build Your Website Asset
After you gain an idea about affiliate marketing and what to look for in a product, Franklin will now teach you how to build a money-generating website from the ground up.
Third Module: Email Marketing and Sales Funnels Training
The third module will provide lessons on one of the most common ways to drive free traffic to your website: cold emailing or email marketing.
He will also teach you how to grow your sales funnels so you will have many people to send your sales pitches to.
Fourth Module: The Foundation of Clickbank Affiliate Marketing
Clickbank is among the top destinations for affiliate marketers. And this is because it is an affiliate marketplace where you can find many products from different niches like health, meditation, income opportunities, how-to guidelines, etc.
The user interface of Clickbank is really easy to use, but in the fourth module, Franklin will help you further on how to optimize the affiliate marketing platform.
Fifth Module: The Basics of ClickFunnels Affiliate Marketing
In the next part of the training, you will learn ClickFunnels and how it can help you create effective marketing campaigns that drive traffic and convert sales.
Sixth Module: Amazon Affiliate Marketing
In relation to Clickbank and ClickFunnels affiliate marketing, you'll also get insights on using Amazon Associates, the platform's official affiliate marketplace.
Seventh Module: SEO Training
The seventh module is dedicated to providing you with SEO training and using its advantages to fully optimize your site and content to rank favourably in prominent sites like Google and Facebook.
Eighth Module: Free Traffic Training
This section will teach you several methods for gaining free traffic without needing paid ads and other related platforms.
Ninth Module: Everything You Need to Know About Paid Traffic Training
To get the best of both worlds, Franklin will also give you lessons on paid traffic and how to use the platform to benefit from it entirely.
Savage Affiliates Cost
Savage Affiliates offers two pricing tiers: the Standard Membership Package and the Super Membership Package. Below is a summary of what you'll get from the training program—
Standard Membership Package – One-Time Payment of $197
Full Niche Research Training
Over the Shoulder Affiliate Training
Complete Training in Email Marketing
Complete Training on Website Setup
Complete Training on Clickbank Training
Complete Training on Funnel Setup
Advanced Paid Traffic Training
Google SEO Traffic Mastery Training
Advanced Free Traffic Training
Access to Savage Affiliates' Exclusive Social Media Community
Instant Access to Lifetime Updates
Weekly Videos and Q&A Sessions
Super Membership Package – One-Time Payment of $297
In addition to perks already available to a Standard member, they will also receive the following benefits if they upgrade to the Super Membership Package—
Complete Training on ClickFunnels
A List of Done-For-You Templates
Website Hosting Affiliate Method Blueprint
Multiple Pre-Made Funnels
Launch Jacking Affiliate Method Blueprint
If you are unhappy with the program, there's also a 30-day refund policy that should return your money if you decide to cancel your membership with them.
Savage Affiliate is reasonably priced compared to other affiliate marketing programs that produce similar results, and it won't cause you to break your monthly budget.
And if you are indeed looking for an alternative to Savage Affiliates that can deliver similar results, then you have to check out my best work-from-home recommendation!

Is Savage Affiliates a Scam?
No. Savage Affiliates is not a scam.
Franklin Hatchett is a legitimate digital entrepreneur with years of experience, and I believe his extensive program could potentially help you with your endeavours.
Now, below is a Franklin Hatchett Savage Affiliates Review:
What I LIKE About Savage Affiliates
The following are what I particularly admire about Savage Affiliates—
Extensive Course
The program provides an extensive course on affiliate marketing.
Franklin Hatchett is Legit
Franklin Hatchett is a legitimate internet marketer which you can trust.
30-Day Refund Policy
They offer a 30-day money-back guarantee whenever you feel that the program is no longer serving you well.
What I DON'T LIKE About Savage Affiliates
Now, below are the things I don't like about Savage Affiliates—
Not Beginner-Friendly
Again, as extensive as the program is, the amount of information in their modules and how organized they are may not suit everybody, especially those who are starting from scratch.
Final Thoughts on My Savage Affiliates Review and My Personal Rating
I hope my Savage Affiliates review has provided you with the information you need to determine whether they're a good use of your time and money or if you should continue searching for better alternatives.
If you have the budget to accommodate the initial asking price of the program and its ensuing upsells, then, by all means, you can check the program for yourself. I honestly believe that they offer quality lessons on affiliate marketing, which could benefit a select group of people.
With this being said—I am giving Savage Affiliates a 7.5 out of 10 rating—

An Alternative to Savage Affiliates by Franklin Hatchett
Affiliate marketing indeed works wonders, and it can help you gain financial independence once you have effectively set up and managed the business.
Unfortunately, not all training programs that promise progress can really deliver what they guarantee in their marketing pitch. Soon you'll realize that they are just hyping you to buy their low-quality program.
Although Savage Affiliates is legitimate, it could be overwhelming for someone just starting out, but then again, that is my own opinion.
If you are looking for an alternative to Savage Affiliates, you should check out my best work-from-home recommendations!

I hope that's just about it in today's Savage Affiliates review!
And to show you my deep gratitude just by being here, I am also giving away my eBook for free to help you kickstart your affiliate marketing endeavour—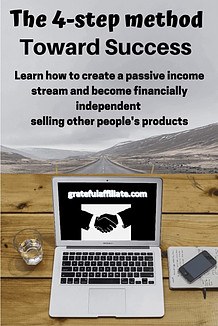 Thank you for taking the time to read today's review!
Peace!