Are you looking to generate more leads for your business? Then you may have heard of Brian's SEO That Works program. It's a comprehensive SEO course designed to help you optimize your website and increase organic traffic. But does it really work? In this review, we'll assess Brian's methods and let you know if he can help you generate more leads for your business.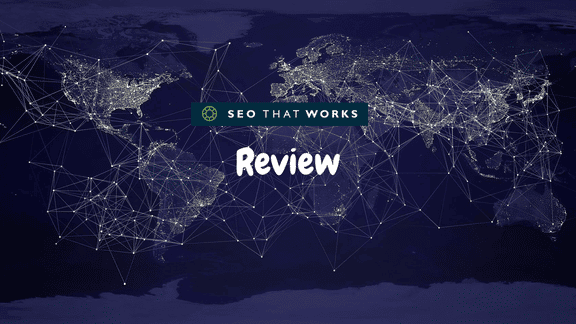 Traffic is the lifeblood of digital businesses and any online content. The more your content or website pops up to a specific keyword, the more your audience will notice you and increase the likelihood of improving leads.
So how do we do that? The answer is optimizing your site and content by complying with SEO standards and proper procedures.
However, it is not as easy as it sounds, which explains the number of people turning to how-to videos on YouTube or online training courses to help them fully take advantage of content and site optimization.
And among the many SEO programs you have come across is SEO that Works. From initially looking at its content, it appears to be extensive and has all the essential elements you will need.
However, is it really the case? Can it really provide you with quality training? And if you have these concerns in mind, then you'd be happy to know that the article I have prepared for today is what you are looking for!
But before I begin, allow me to disclose to you that I'm NOT an affiliate of Brian Dean, and I will NOT earn any commissions if you decide to avail them.
So without further delays, let's begin…
Let's Meet the Founder of SEO that Works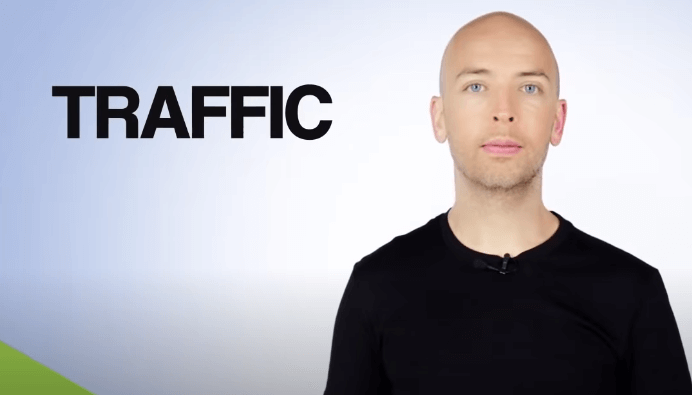 Brian Dean is the brains behind SEO that Works.
He is a very well-known personality and expert in the field of digital marketing. Inc magazine called him "A brilliant marketer,
As mentioned, Brian is also the founder of Backlinko—a very successful and well-regarded website that provides case studies and strategies for creating backlinks that attract traffic.
In fact, he is an in-demand SEO expert that has worked with various prominent and established publications such as The Huffington Post, Forbes, Business.com, INC, Social Media Today, and TNW.
He was also featured in one of Forbes' online articles with the title "From Ph.D. Candidate To SEO Guru." According to the article, Brian Dean is a dietician by profession. He earned his bachelor's degree in nutrition from the University of Rhode Island. And then, he furthered his studies and earned his master's degree from Tufts.
He enrolled in a Ph.D. Program at Purdue, but he eventually quit because he was not comfortable living in Indiana. He still planned to practice his profession, but it was the middle of the 2008 financial crisis, which made it extremely challenging to find a job, especially for new college graduates.
It was also during these difficult times that he happened to stumble on Tim Ferris' book called "The 4-Hour Workweek." Tim Ferris is a well-known contemporary philosopher and advocate of stoic teachings.
And needless to say that Tim's literature has inspired him to look for alternatives which led him to be a freelancer. From then on, the rest is history.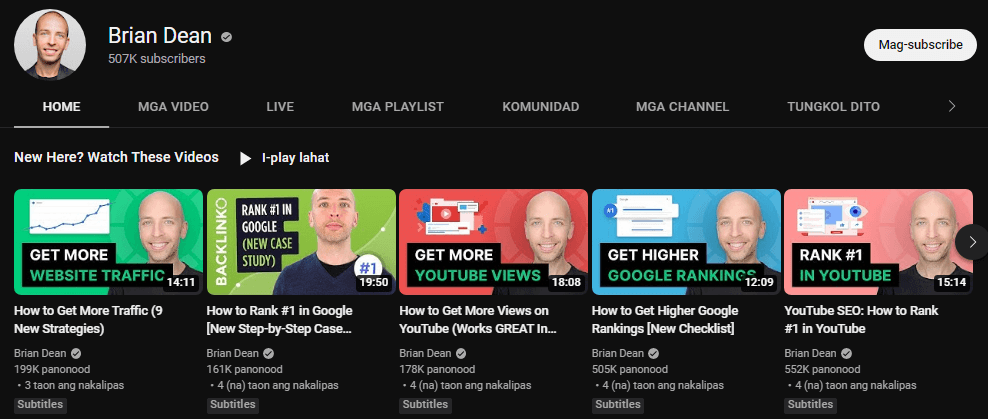 He also has a successful YouTube channel where he has over 500K subscribers. The videos mainly tackle website traffic and optimize your content to rank higher on any platform.
So does this mean the program is legitimate? Or should you search for better options?
Let's continue with the SEO that Works review and learn more…
What is SEO that Works? How Does the Program Work?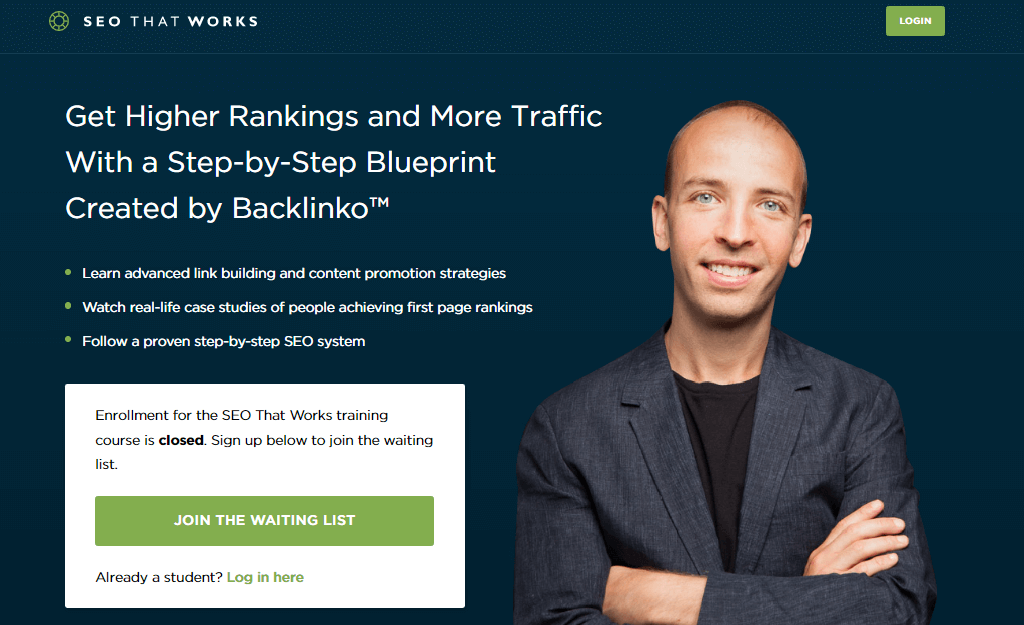 As the name suggests, SEO that Works is an online course that provides training on Search Engine Optimization.
SEO that Works has four modules to complete the SEO training, and the summary of the courses is as follows—
Introduction
One of the things that I particularly admire about SEO that Works is that they shy away from including the cliché "mindset" training, which is a common practice in many of the programs I reviewed in the past.
Anyway, Brian did not waste any time and went on to explain some of the fundamentals of search engine optimization. Right off the bat, he explained the three common mistakes that people make regarding SEO which include the following—
Long-tailed keywords
Putting too much emphasis on unique and fresh new content
Not focusing on building quality web links
First Module: Fast Track SEO Success
The first part of the training will teach you how to optimize your content to become SEO-friendly and how you can make your publications engaging, which will convert those leads to sales.
Second Module: How to Publish Content That Attracts Links, Traffic, and Customers
In the next section of the training, Brian will share with you two of his SEO techniques, which he refers to as Power Pages and Shares Triggers. Power Pages includes seven techniques for creating websites that are proven to generate traffic consistently and increase your authority backlinks.
On the other hand, Share Triggers teaches you how you can create marketing campaigns like infographics that results in leads and sales.
Third Module: How to Promote Your Content And Get Backlinks from Authority Sites
The third lesson is focused on constructing engaging content for email marketing. The particular lessons they provide are as follows—
How to create a connection with your audience
How to connect with your audience through social media sites
Sharing your landing page
How to create comments that increase site traffic
Fourth Module: SEO Engineers
In the last part of the training, Brian Dean presents you with off-page SEO methods. Once you have adequately taken into account this technique, it should boost your site's traffic without the need for an increase in social media shares and backlinks.
He'll also share the CTR Magnet Method on improving the quality of your sites' on-page SEO.
As you can see, the program may not suit people who are just starting out with digital marketing.
It lacks basic topics such as the process of choosing a niche, creating a website, paid ads, etc.
It is aimed at people who want to scale an existing online business.
So, if you are looking for a complete package, so to speak, for the complete newbie to the advanced affiliate marketer, then you should check out my best work-from-home recommendation!

I also reviewed several eCommerce programs in the past, and you can read about them if you like. Some examples are as follows—BJK University, Kindle Publishing Income, High Income Copywriter, and Ecom Everything, to name several of them.
Or you can refer to the complete list of reviews by clicking here.
How Much SEO That Works?
SEO that Works only offers its courses for a limited amount of time, and once they have reached the exact number of students needed for the class, it will temporarily close the registration.
As of now, admittance is closed, and they are only accepting reservations at the moment. In regards to the cost of the training, they tend to revise the courses every time registration is resumed.
The price also depends on the membership package you are opting for. Of course, the costs below are derived from the last update—
Complete Membership Package – $397 recurring payment for 12 months
Advanced Membership Package – $197 recurring payment for 12 months
Standard Membership Package – $97 recurring payment for 12 months
Prices are reasonable and within a specific budget. Keep in mind that if you are new to digital marketing, you might find yourself overwhelmed with the content.
And if you are indeed looking for an alternative that's also budget-friendly, then you have to check out my best work-from-home recommendation!

Is SEO that Works a Scam?
No. I am 100% sure that SEO That Works is not a scam.
Brian Dean is a legitimate digital entrepreneur and SEO professional that you can completely trust.
Below are what other people are saying about SEO that Works—
What I LIKE About SEO that Works
The following are the things I particularly like about SEO that Works:
Brian Dean is Legit
Brian Dean is legitimate. His credibility is backed up by his previous ventures with giant online publishing companies like Forbes, The Huffington Post, INC, and Business.com.
Informative and Updated
Although the program only contains four main modules, the training is extensive and will provide you with the essential tools you will need to scale your business and succeed in the long run.
Excellent for Seasoned Digital Marketers
The training is excellent for seasoned digital marketers that will help them improve their site leads.
Money Back Guarantee
The program also comes with a 30-day refund policy if you are no longer happy with how the program is progressing.
What I DON'T LIKE About SEO that Works
Now, below are the things I think are negative about SEO that Works:
It's Not For Beginners
As mentioned, the training program is not exactly suited for beginners or those who are starting from scratch.
Final Thoughts on My SEO that Works Review and My Personal Rating
I hope my SEO that Works review has provided you with vital information in determining if Brian Dean's training program is a good use of your money or not.
In my opinion, if you have the budget and an experienced digital struggling to gain traction, then I honestly believe that the program can indeed help you reach your goals.
However, it is not really suitable for beginners.
With this being said, I am giving SEO that Works a high rating of 9 out of 10!
Nobody's perfect, right?

An Alternative to SEO that Works
I do not doubt that Brian Dean's SEO training can give you excellent quality training on content and site optimization. However, it is not complete for beginners, in my opinion. This is especially true if you are planning to establish an affiliate marketing site or online business.
Some of the critical topics that are essential to your growth as a digital marketer include how to develop a website from scratch, like paid ads, sales funnels, social media marketing, and organic traffic like cold emailing, to name a few.
And if you are looking for the complete package that won't cause you to break the bank, then you have to check out my best work-from-home recommendation!

That's just about it in today's SEO that Works review!
And to show you my deep appreciation for being with me, I will also share with you my eBook for absolutely no cost to you to help you jumpstart your affiliate marketing venture—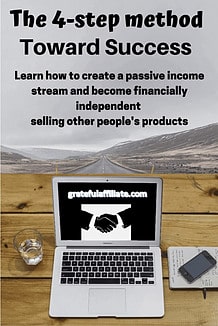 Thank you for the time in reading today's review!
Peace!