Are you looking for a quick and easy way to make money online? If so, you may have heard about Millionaire Biz Pro – a DFY (Done For You) system that claims to help you get rich quickly and easily. But what you may not know is that this seemingly attractive offer actually falls short in terms of delivering on its promises. In this review, we'll take an in-depth look at Millionaire Biz Pro and why it's not worth your hard-earned cash.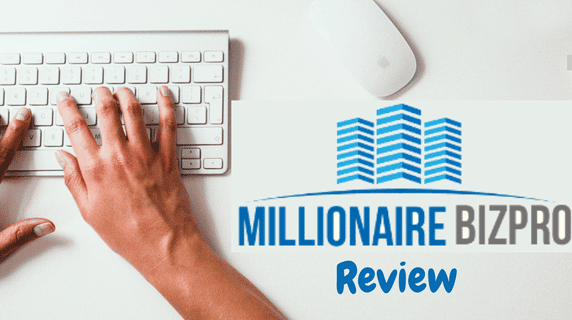 Millionaire Biz Pro is a program you likely have encountered because of an email you received one day. The marketing pitch is enticing enough that it leads you to click the highlighted link.
The good news is that if you are doubtful about the program's offerings and not sure if they're indeed the real deal, then you'd be happy to know that the article I have prepared for today is what you are looking for.
In this article, I will list the specifics of the Millionaire Biz Pro and its advantages and disadvantages that will help you decide if they're worth your time and money or if you should search for better alternatives.
But before I begin, allow me to have this opportunity to disclose that I am NOT an affiliate of Millionaire Biz Pro, and I will NOT earn any commissions if you still decide to avail of the program.
So without any further ado, let's begin…
Who Created Millionaire Biz Pro?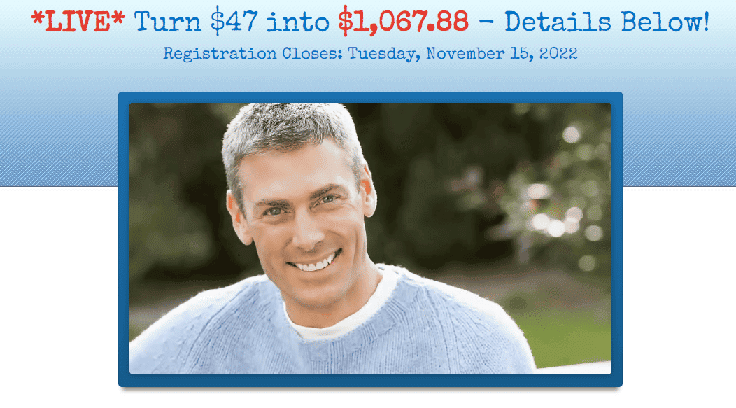 Millionaire Biz Pro poses a man named Derek Maxwell as the brains behind this miraculous program. But in reality, it is a fictional person, and the image you see is just a stock photo, as you can see below—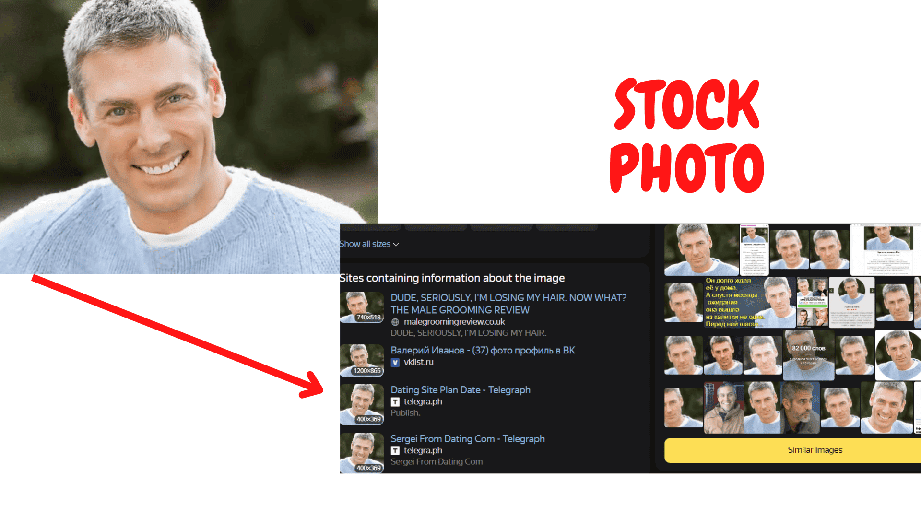 Millionaire Biz Pro is a revamp of another DFY (Done for you) system I reviewed in the past called Explode My Payday.
I have provided the program verdict of scam due to the many red flags such as fake names, fake testimonials, fake claims, fake scarcity, etc. Essentially, everything about the program is bogus!
They fake their information to make their operation look legit. But if you have experience with these types of programs, you'll immediately know that there's something off with their video sales letter.
There's no genuine information about the company or group of people that have developed this DFY system. Even their IP address doesn't show any reliable data that can help us know them a little better.
However, this doesn't surprise me in the slightest. As you might have expected, they are using a VPN (Virtual Private Network) connection which is a common practice for scam programs, so their operation won't be traced back to them.
So does this mean that the program is a scam? Or are there any chances that it is legitimate after all?
Let's continue my Millionaire Biz Pro review and learn more about the program…
What is Millionaire Biz Pro?
Like Explode My Payday, Millionaire Biz Pro is a revamped version of the program that offers a DFY scheme. Although they have some training modules, I highly suspect that the courses are downloaded from PLR (Private Label Right) sites.
It's another common practice among DFY marketers. After all, they are already attempting to fool you with the fake name, right? Also, they are more focused on persuading you to sell the bogus products for their own gain.
DFYs like Millionaire Biz Pro provide premade materials like premade websites, templates, ad banners, funnels, etc. You are receiving materials the same as any other of their paying members.
They promise you to gain high and reliable income by helping you generate massive leads and sales conversions. However, this is obviously all hype and just an exaggeration to heighten your emotion.
For one thing, their claim of high traffic is next to impossible. Search engine sites and social media platforms like Google and Facebook have high restrictions on repeating content—they filter them out because they view them as spam and potentially risky to their users.
As you see, their promise of $1,000 a day pretty much goes out of the window.
I have also reviewed several DFY schemes in the past, and you can read about them if you like. Some examples of the DFY reviews I have written are: The Secret Code System, Mega Marketing System, Mastering Online Income, and Infinity Processing System, to name a few of the reviews I have published previously.
Or you can check the complete list of reviews by clicking this link.
But if you are looking for a better source of income to help you achieve your financial goals, then you have to check out my best work-from-home recommendation!

How Does the Program Work?
Affiliate marketing can definitely provide you with financial stability. And most DFY schemes like Millionaire Biz Pro advertise themselves as an affiliate marketing program. But this is not precisely the case because they are more of referral marketing than affiliate marketing since you are limited to promoting one product or any product they told you to market.
Affiliate marketing and referral marketing are worlds apart.
Referral marketing rewards you for successfully inviting someone to register for a particular program. In contrast, in affiliate marketing, a third-party brand rewards you with a commission for every sale. In addition, affiliate marketing allows you to promote any products or services that best represent your niche or specific advocacies.
Another thing about Millionaire Biz Pro is the string of false marketing. They make affiliate marketing a very easy endeavour and a magical platform that's risk-free.
Again, this isn't the case because all businesses have some risk. Also, it is not as easy as they portray because affiliate marketing involves several processes to operate, such as—
Determining your niche
Setting up your site
Finding products to promote
Creating engaging content
Lead generation
It isn't looking easy anymore, right?
The intentions of the developers of Millionaire Biz Pro are clear. And that is to make their marketing pitch as exaggerated as possible until you spend the initial cost and its ensuing upsells.
How Much is the Program?
The initial cost of Millionaire Biz Pro is a one-time payment of $47. Does it look cheap? Well, the thing that you have to remember with DFY schemes is the tons of upsells that Millionaire Biz Pro also has.
Some examples of the upsells are as follows—
Traffic Package One costs $95 a month
Traffic Package Two costs $197 a month
MBP Platinum costs between $67 and $97
Delta Club Member costs between $24.95 and $34.95
If you're after a higher and more stable source of income that can support your lifestyle without spending any money on hidden costs, then you have to check out my best work-from-home recommendation!

Is Millionaire Biz Pro a Scam?
Yes. I believe Millionaire Biz Pro is a scam, considering it's a revamped program with low-quality materials with much fake information about them.
Anyway, the following is what other people are saying about Millionaire Biz Pro—
What I LIKE About Millionaire Biz Pro
Nothing positive about Millionaire Biz Pro could lead me to recommend them. I honestly believe that they are only trying to scam you with your money.
What I DON'T LIKE About Millionaire Biz Pro
Below are the red flags of Millionaire Biz Pro that you have to take into consideration—
Fake Information
The information that they provide to their audience is all fake. In fact, they even go as far as using a VPN connection to conceal their identity.
Fake Testimonials
Like many scams around, they also use fake testimonials to make it appear that it is legit. One example is a paid actress from Fiverr—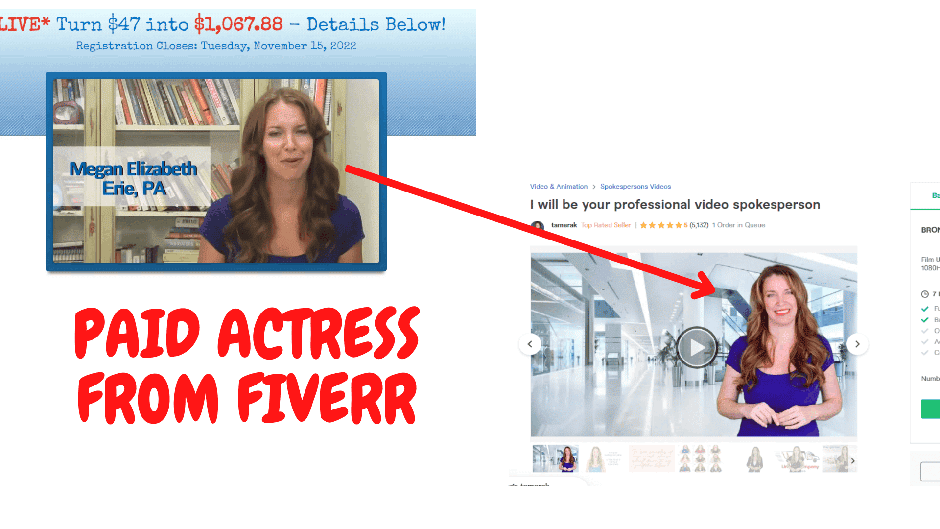 False Scarcity
At the top part of the landing page, it says that the program is on a special offer only for today. But as soon as I opened it the next day, it was still there. Now, that's a classic example of false scarcity.
Exaggerated Claims
The claims of $1,000 a day that they make are just all-hyped.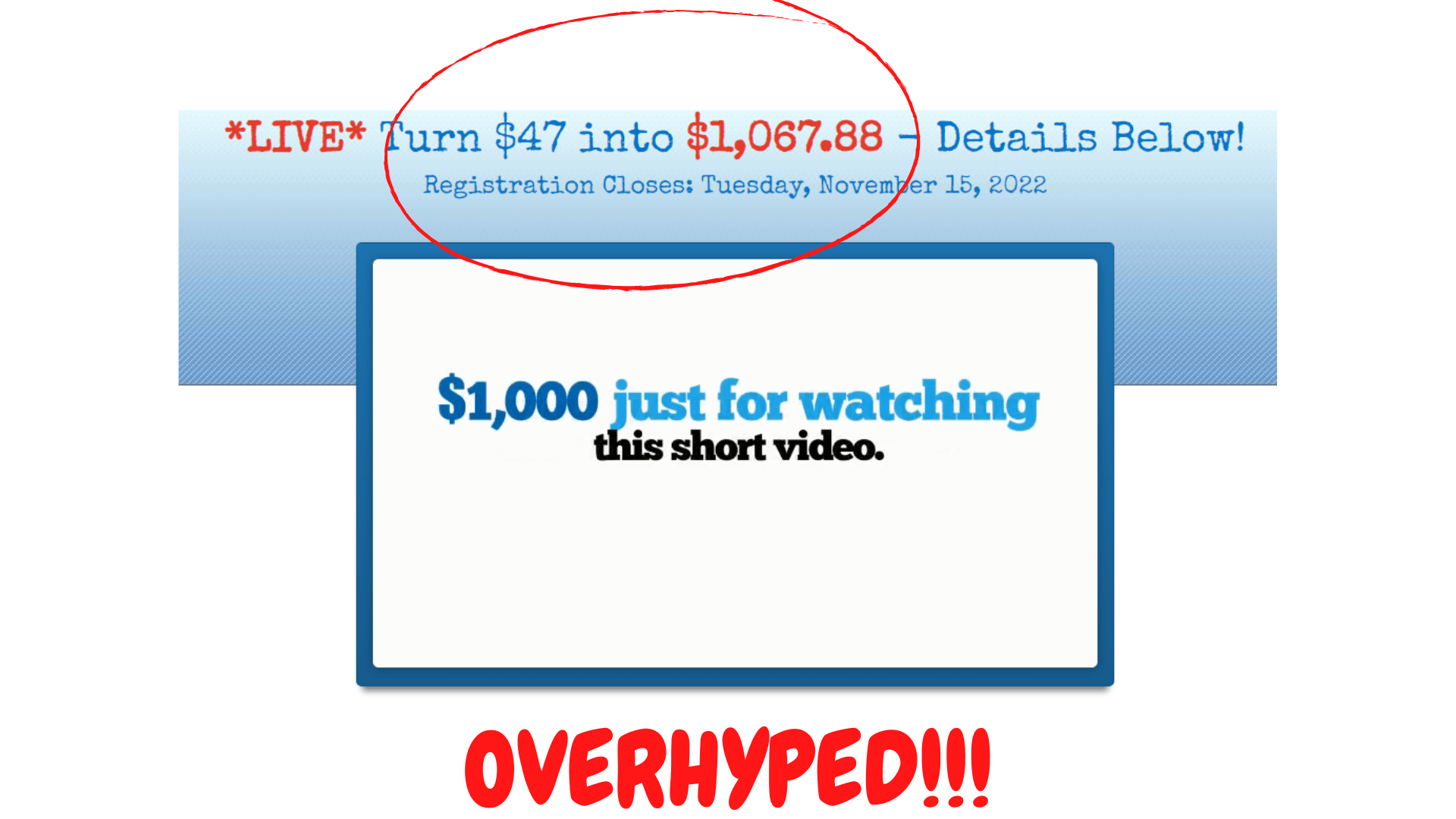 Final Thought on My Millionaire Biz Pro Review and My Personal Rating
I hope my Millionaire Biz Pro review has given you the insights you need to help you decide why this particular DFY scheme is not a good use of your time and money.
It's all hype, and they are unwilling to disclose their identity. With this being said—I am giving Millionaire Biz Pro a rating of 0 out of 10—

A Better Alternative to Millionaire Biz Pro
Affiliate marketing can be a good source of income that pays the bills if you can set up and manage it properly. And the reason why they are very popular because of several apparent reasons, such as the following—
It suits all levels of experiences
It has a very low risk
You can invest in the business with a capital of as low as $500
Your involvement with inventory management and shipment is not a necessity
Your potential income is unlimited because you essentially market as many products or services as you like in your content
And if you want to know more about affiliate marketing and how you can take advantage of this business model, then I suggest that you slightly tickle the highlighted description below—
>>HERE'S MY BEST WORK-FROM-HOME RECOMMENDATION!

I believe that's just about it in today's Millionaire Biz Pro review!
To show you my appreciation just by being here with me, I am also giving away my eBook for no cost to you to help kickstart your affiliate marketing endeavour—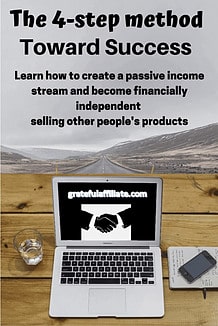 Thank you for your time in reading my review!
Peace!