Looking into Simple Traffic? Our straightforward review dives into the platform, helping you decide if it's the right choice for your money. Explore with us and make an informed decision!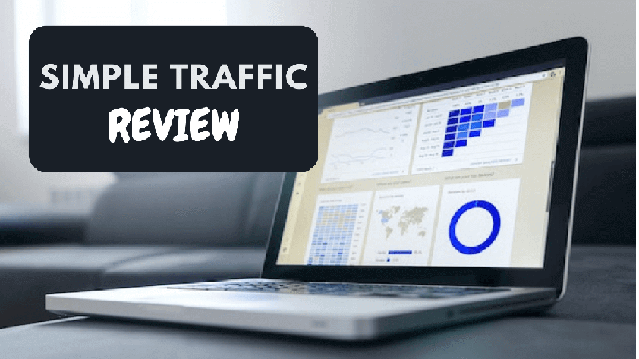 In the world of online business, getting people to visit your website is a top priority. That's because, without traffic, it's tough and almost impossible to make sales and grow your business.
Many website owners dream of having a steady stream of traffic to their websites. After all, traffic is the lifeblood of any website, and without it, there's no chance of making sales or generating leads. While there are many ways to drive traffic to a website, some people turn to automatic traffic generators like Simple Traffic to save time and effort. But can automatic traffic really exist?
You're probably wondering if this is the answer to your prayers or just another dead-end on the road to online success.
In this article, we're going to take a closer look at Simple Traffic and give you the lowdown on what it has to offer.
So, buckle up and get ready for an in-depth exploration of Simple Traffic and what it can (or can't) do for you in your quest to conquer the digital world and achieve financial freedom.
But before we dive in, I want to make it clear that I'm not affiliated with Simple Traffic in any way, and I won't earn any commissions if you choose to use their services after reading this review.
The Origins of Simple Traffic
Simple Traffic is a platform that claims to provide real human traffic to websites. However, some users have reported that the traffic they received was not actually human but rather bot traffic.
Ascend, Inc., a Thai eCommerce company, developed Simple Traffic. They primarily focus on Fintech, cloud, and other eCommerce-related offers. Unfortunately, there's little information available about the company when searching for "Ascend, Inc."
Considering the limited information available about them, it is natural to question their authenticity. To get a better idea of what the program is worth and what it can offer, let's dive into the review and uncover some more detailed insights.
What is Simple Traffic?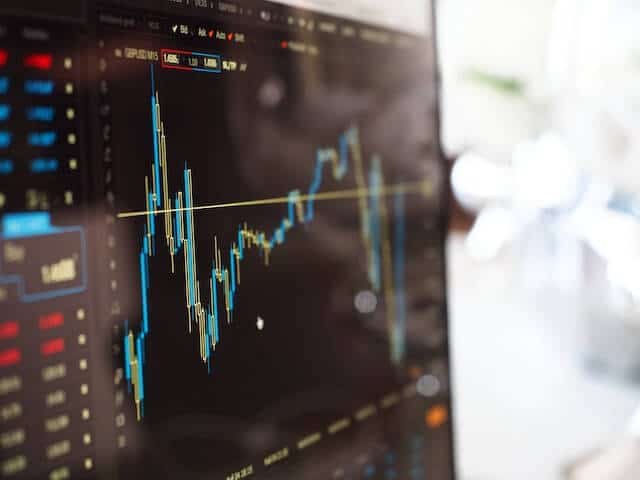 Simple Traffic is a site that is supposed to help you generate traffic to websites, blogs, affiliate sites, sales funnels, and other sites you own. The problem with this type of model is that the traffic is often produced by AIs or bots. However, Simple Traffic claims that the leads generated by their platform are produced by 100% humans.
Again, the question is where they are getting the traffic they promise. I have to be honest—I don't know how that works. In addition, if the leads are being generated artificially (it doesn't matter if it's human or bots), you are basically not receiving quality traffic.
Even though they deliver the traffic they promised, it's likely that you won't be able to convert them to sales afterward because the leads are artificial.
This is not the first time I heard of people buying traffic from a website. You might also have encountered fake social media influencers who purchase bogus subscribers to boost their online presence. In my opinion, Simple Traffic sort of works the same way: fake leads.
I can also speak from experience here. When I first started 8 years ago, I bought some traffic from a similar website, and all it did was bring loads of bot traffic and not one of those "hits" to my website converted into a sale.
Actually, all it did was falsify my Google Analytics data!
I also reviewed several programs in the past that promises either paid or free traffic. Some examples are Simple Affiliate System, Commissionspages.net, Easy Pro Funnels V2, and Recession Profit Secrets, just to name a few of them.
Inside the Simple Traffic Program
When you become a member of Simple Traffic, the following are the steps that this Thai eComm company says on how to use their program—
First Step: Create a Free Simple Traffic Account and Claim 250 Free Clicks
You have to bear in mind that what is free is the account creation only, which includes 250 free clicks.
Second Step: Choose How Much Traffic You Need Each Month
And then, you have to pay for the traffic you have chosen for the month, which ranges from 15K to 600k monthly visitors.
That's basically how simple the program is. So again, you might be asking where the traffic is being generated from. They mention that it is from real humans, but in reality, it is coming from bots from Ascend's old websites like:
Vedioes.co
Djaman.in
Shared.xyz
Olibenelading.xyz
Amobil.online
Petitormestling.xyz
Arcadebomb.com
Rabudas.com
Video-news.xyz
If you happen to try to visit any of these sites, you will discover that they do not open with your firewall/virus protection enabled. The virus protection software will tell you that the website is risky and potentially contains malware.
With this being said, although you are getting the traffic you paid for, the sales conversion is not a guarantee, even if you have produced well-written and engaging content.
Ready for a better alternative to Simple Traffic? Check out the option I recommend – it's a game-changer for your online success! Don't miss out on this amazing opportunity. Give it a try today!

Simple Traffic Registration Cost
While Simple Traffic registration is free, you'll need to pay for the traffic you want for your site. The traffic packages are as follows:
Huddle Package Plan – 15k traffic for $15 per month
Crowd Package Plan – 30k traffic for $28 per month
Club Package Plan – 45k traffic for $40 per month
Festival Package Plan – 60k traffic for $50 per month
Community Package Plan – 90k traffic for $70 per month
Metropolitan Package Plan – 150k traffic for $110 per month
Global Package Plan – 225k traffic for $160 per month
Cosmos Package Plan – 300k traffic for $200 per month
Universe Package Plan – 600k traffic for $400 per month
Is Simple Traffic a Scam?
Now, I'm not going to jump the gun and call Simple Traffic a scam, but at the same time, I can't really recommend it.
You've got to remember that getting traffic to your website doesn't happen in the blink of an eye.
They might promise to bring in loads of visitors to your website, but you should be very cautious.
You also need to consider the quality of the traffic they're offering. Are these real people interested in what you have to say, or just some bots that won't contribute to your success?
What I Like About Simple Traffic
Honestly, there isn't much to rave about when it comes to Simple Traffic.
You're probably better off exploring other options that can truly give you the support and tools you need to make your websites successful. There's a whole world of alternatives out there, so don't be afraid to look around and find the perfect fit for you.
What I DON'T LIKE About Simple Traffic
Limited Control Over Traffic
One big drawback of Simple Traffic is that you don't get much control over the traffic heading to your site. Even though they say it's real people, some users report getting bot traffic. Plus, you can't pick where the traffic comes from or when it shows up, which can be a bummer if you're targeting certain areas or have specific hours in mind. This lack of control might mean wasted cash and missing out on reaching the folks you really want.
Low-Quality Traffic
Another issue with Simple Traffic is the quality of the traffic your site gets. A lot of folks say the visitors don't really interact with their site, leading to high bounce rates and low conversions. That's bad news for search rankings and your online rep. Plus, without solid engagement, it's tough to learn about your audience and fine-tune your marketing game plan.
Risk of Penalties
Lastly, Simple Traffic can actually put your site in hot water with search engines like Google. They use some shady tactics that break Google's rules, like sending automated traffic and using click farms. If Google catches on, your site could get hit with lower rankings or even get booted from search results. That's a big deal if you count on search engine traffic to bring in leads and sales.
Costly and Impractical
In addition to the lacklustre traffic and slim chances of making sales, the leads Simple Traffic offers come with a hefty price tag. Not only is it hard to see any real value in the service, but the high costs make it a pretty impractical choice for anyone looking to grow their business without breaking the bank.
Final Thoughts on Simple Traffic Review and Personal Rating
Remember that automatic traffic isn't realistic. You must optimize your content and site to improve online visibility and create engaging content to persuade your audience.
With that said, I give Simple Traffic a low rating of 2 out of 10.

A Superior Alternative to Simple Traffic: The Power of Affiliate Marketing
Affiliate marketing has grown in popularity as a viable method to generate income from home. This is due to a range of benefits it offers, making it an attractive option for aspiring online entrepreneurs:
Inclusive for all experience levels: Whether you are a beginner or an experienced marketer, affiliate marketing accommodates all skill levels. You can learn the ropes and gradually improve your strategies as you gain experience.
Low-risk nature: Unlike traditional business ventures, affiliate marketing involves minimal risk. With no need for large upfront investments or the pressure of maintaining inventory, you can focus on promoting products and earning commissions.
Minimal initial investment: Starting an affiliate marketing business requires a small initial investment (as low as $500), making it an accessible option for many people.
No involvement in product management or shipping: As an affiliate marketer, you only need to promote products or services. The product management, shipping, and customer service responsibilities lie with the merchant, allowing you to concentrate on your marketing efforts.
Endless earning potential: The ability to promote numerous brands means there are no limits to your income. By successfully promoting products across various niches, you can maximize your earning potential.
To harness the power of affiliate marketing, consider the training platform I've relied on for the past seven years.
This platform provides a free membership that gives you access to valuable training before making a full commitment. The features of this platform are designed to equip you with the necessary tools and knowledge to succeed in affiliate marketing. These include:
Personal websites: Create and customize your websites to showcase the products or services you promote, establishing your online presence.
Keyword research tools: Utilize powerful keyword research tools to optimize your content, driving organic traffic to your website.
Extensive training: Access comprehensive training resources that cover various aspects of affiliate marketing, helping you develop and refine your strategies.
Continuous support: Receive ongoing support from the platform's community and experts to ensure you stay on track and overcome challenges.
By partnering with this platform, you'll have access to invaluable resources and support, allowing you to build a highly successful online business through affiliate marketing.
EXPLORE MY ULTIMATE WORK-FROM-HOME RECOMMENDATION!

And as a thank you for spending time on my website, I'm excited to offer you my free ebook. It's packed with valuable insights to help kick off your own online adventure. So go ahead, grab your copy, and let's start building your online empire together!
Don't miss out – download it now!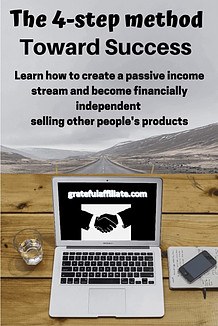 Peace!