Welcome to my Social Sale Rep review! For today, I'll provide my honest opinion on whether this program is a good value for your money or not.
Welcome to my Social Sale Rep review!
If you have been browsing Clickbank products for quite some time now, you might have noticed the similarities in the way they are presented, such as exaggerated sales pitches and low-quality landing pages.
You'll also notice a trend where they'll show fake names of their founder or fake proof of income.
Well, the video sales letter and landing page of Social Sale Rep is sort of heading that way. But if you want to know conclusive information and still wondering about the programs' legitimacy, then the article I have prepared for today is just for you!
In this topic, I will relay some of the basic features of Social Sale Rep and help you determine if they're truly worth your while or not.
Before I officially start today's review, allow me to have this moment to share with you that I am NOT affiliated with Social Sale Rep. I will NOT gain anything if you decide to join their program. This content is my honest opinion and unbiased take on their offerings.
So without further delays, let's begin my review…
Who Created Social Sale Rep
At the beginning of the video sales letter, some might immediately have the impression that the person presenting the program is the founder.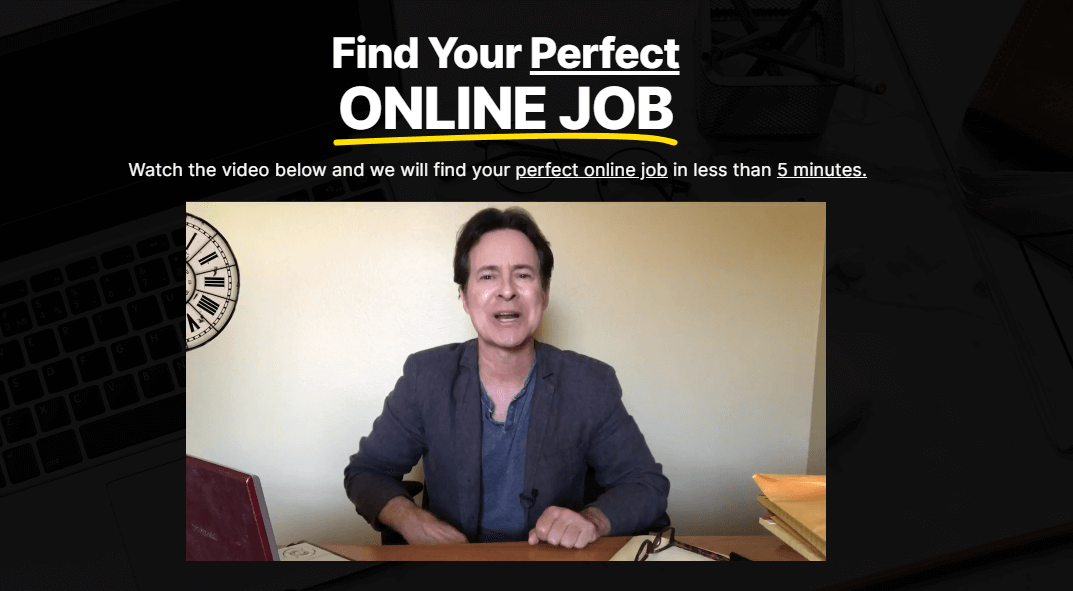 However, they have not provided any name, and he is likely a paid actor they hired from Fiverr or UpWork. In addition, there's no additional information about the program like the date of foundation, headquarters, and current owners on their landing page.
According to their URL domain, the site was established on February 28, 2017—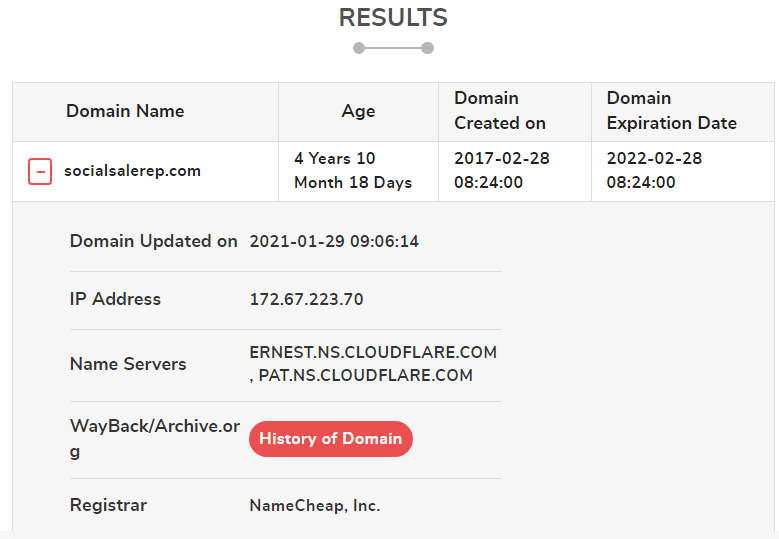 Also, they are headquartered in San Francisco, California.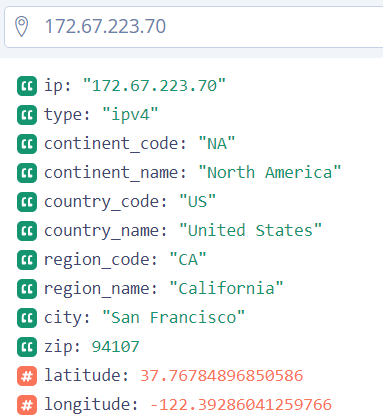 However, I'm a bit skeptical about the results because most of the scams I've reviewed in the past are using this location through VPN.
And then, I became more suspicious when the IP address changed when I checked their domain age again—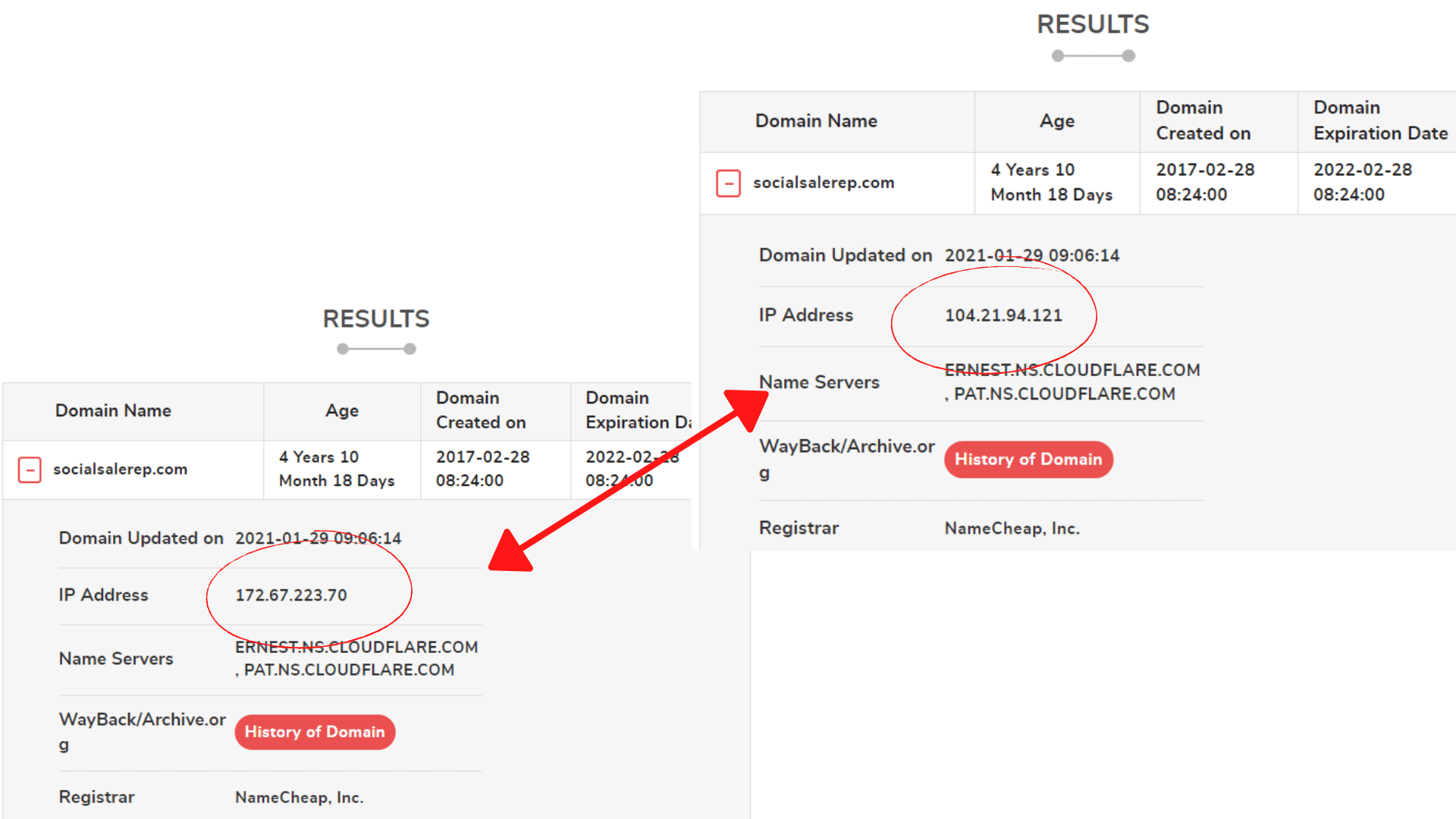 With the business' non-disclosure of important details despite being in operation for four years, does this mean that they're not trustworthy? Is it a scam?
Let's continue with my Social Sale Rep review and find out more about the program…
What is Social Sale Rep?
Social Sale Rep is advertised as a program that provides training on the essentials of the freelance live chat assistant trade.
It gives you all the things you have to know, like having the right mindset and the basic skills you need to possess in order to succeed in this type of work.
The course also helps you where to find work and how to create stunning job applications that draw potential clients.
Although the course would be beneficial to newbies, in reality, this is not a core feature of the course. Their focus is more on their upsells and promoting their partner Clickbank or JVZoo products.
They are more interested in selling their products than helping you reach your goals. This is evident by their poor customer services and lessons that are subpar and outdated.
In addition, you have to bear in mind that Social Sale Rep doesn't work like Fiverr, UpWork, or People Per Hour. They won't help you find clients either!
It is purely training on freelancing. However, I couldn't even call it that since the training is mostly comprised of eBook materials which they have likely bought from a PLR (Private Label Rights) site.
I have reviewed several online training courses in the past as well. You can refer to them if you like—7 Figure Seller Summit, Printable Profits, Kindle Publishing Income, and Thomas Garetz Training Course, just to name a few of them.
Or, you can view the full list of reviews by clicking on this highlighted link.
How the Program Really Works?
To give you a summary of what you can expect from the program, let's take a look at the step-by-step registration process of the program—
Filling up the necessary information
Creating a Clickbank or JVZoo account
After doing so, you'll receive a promotional eBook
You'll promote the eBook through your social media accounts
When someone actually buys the products, you'll get a share of the income earned from the sale
From this perspective, it appears that the freelancing training program is just a front-act to lure as many people as possible.
Although they offer a book about freelancing, I believe it isn't worth your while. There are better options that can deliver the results you expect at a very budget-friendly price. You have to try my best work-from-home recommendation if you want a better alternative.
How Much is the Program?
The cost of Social Sale Rep is only $27. Also, it's a Clickbank product which means that you are protected with a 60-day money-back guarantee.
It may sound like a sweet deal, but it has upsells, which would render you to spend more money than save.
Is Social Sale Rep a Scam?
Not every product offered by Clickbank is legitimate. Although I couldn't conclude Social Sale Rep as a scam, I believe it isn't worth your time and money.
As I have explained, it seems that they are more focused on their affiliate programs than helping you get ahead in the freelancing business.
So yes, it would be better to refrain from engaging in this program and search for other alternatives.
What I DON'T LIKE about Social Sale Rep
Here are some of the cons of Social Sale Rep you have to consider—
Low-Quality Training
Although they have a book to offer, its contents are subpar and outdated. If you are new to the industry, it may help you with the basics, but that's how far the value of the training goes.
Upsells
You have to avail their upsells before you gain access to some of their features.
No Business Information
Social Sale Rep did not disclose any information about their operation. This is a huge red flag because there should be no reason not to share them with the public if they're legitimate.
Poor Customer Support and Lack of Community
It's odd that they provide training on becoming a live chat agent but have terrible customer support. In addition, they don't have a community where fellow members could interact with each other.
Are there any Positive Things about Social Sale Rep?
There's nothing noteworthy about Social Sale Rep. If you're looking for a quality training course yet budget-friendly, then you better try my top work-from-home recommendation!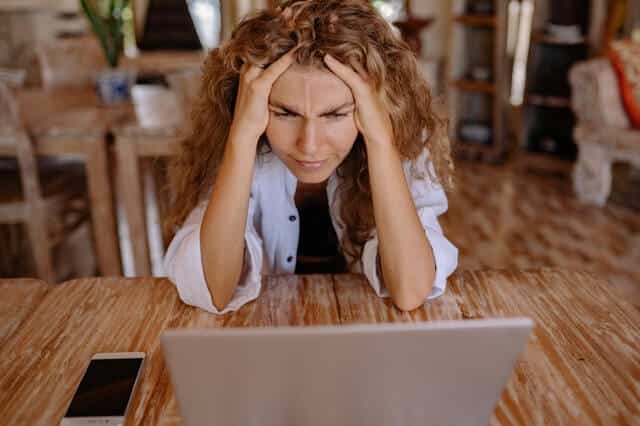 Final Thoughts: Social Sale Rep Review
I hope my Social Sale Rep review has provided you with the information you need in determining whether the program is a good use of your time and money or should you search for better ones.
Either way, I don't recommend the program. It would be better to leave it alone and search for ones that can truly deliver the results you expect.
The operation of the business raises many red flags that make them undesirable. First and foremost is their non-disclosure of basic information about the program to the public despite being in operation for four years.
Also, it appears that the training for freelancing is just their way of luring people into availing whatever they're offering. Their true intention is to encourage you to promote their products through your social media.
Lastly, although they offer a refund policy, the training and customer support are very poor.
Let's resume to the last section of my review, and I'll present you with a much better option…
How I am Earning Stable Income at the Comfort of My Home
When you Google the most profitable source of income online, I'm sure that you'd come up with affiliate marketing among the top results.
And this is rightfully so because it can help you boost your monthly income and become more financially stable if you are able to manage the business effectively.
In addition, they're very popular because of several apparent reasons, which includes the following factors—
The platform is 100% legitimate
Cost-effective
It suits all levels of experiences
Non-involvement with inventory management and shipment
Your potential earnings are unlimited since you can advertise as many brands as you like
And yes, your main responsibility in this type of work is to market brands through your blog posts, website, or social media content.
You earn commissions every time someone clicks your personalized affiliate links and uses them to avail the products of the company you're promoting.
However, you have to remember that your success in this field relies on the quality of engagement being produced by publications.
It may sound daunting at first, but I have something to offer that should put all your self-doubts away and help you boost your confidence as you begin your quest.
Slightly tickle the highlighted description below, and I'll show how you can create quality posts that are generating leads and converting sales from scratch—
>>HERE'S MY TOP WORK-FROM-HOME RECOMMENDATION!
And to help you reach your goals, I'm also giving away my book as an expression of appreciation in reading my Social Sale Rep review—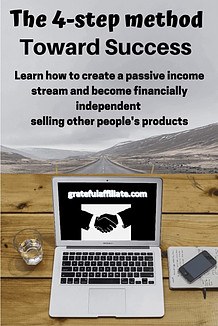 Well, I believe that's just about it!
Thank you for the time, and I hope to see you next time!
Peace!